To keep the medical establishment and insurance companies working together with the shared goal of good patient care and treatment, medical billing and coding professionals must have a strong mastery of the International Classification of Diseases, Tenth Revision, Clinical Modification, also known as the ICD-10-CM. This system is used to ensure insurance companies have the information they need to pay for medical care for insured patients. This universally recognized system enables medical professionals to maintain accuracy and uniformity when diagnosing illness and disease.
Because it's crucial to use the correct billing codes when requesting payments and approval for procedures from insurance companies, medical billers and coders typically must pass a proficiency assessment to become credentialed. This guide takes some of the mystery out of the ICD-10-CM assessment by providing a breakdown of what to expect, tips for success, and expert advice on what you need to know to make the most of this crucial exam.
Breaking Down the ICD-10-CM: The Basics
Understanding the ICD-10-CM should always begin with a comprehension of how it's organized and what the numbers mean. Let's look at how it's arranged and what to expect from the different alphanumeric classifications.
How the ICD-10-CM Is Arranged
The system relies on alphanumeric classifications, with each segment of those classifications signifying something different. Each code consists of three to seven characters, with the first three characters defining the broader diagnosis and the following characters becoming more specific. Here's how they break down:
The first character of the code is always alpha, while the second is almost always numeric. The third can be either alpha or numeric. A decimal is placed after the third character. This section of the code denotes the primary diagnosis. For instance, this code can tell you at a glance if the broad diagnosis is a broken bone, a cerebral event, a cardiac event, or some other broad classification.
These three characters break down the broad diagnosis into more detail. They focus on the cause, severity, anatomical site, or other points that are pertinent to the injury or illness. Though the first three options listed here — cause, severity, and site — are pretty self-explanatory, the code could also include information such as what was happening at the time of the injury.
This will not appear in all codes. If it does appear, it usually pertains to pregnancy or childbirth and denotes something important about the fetus. It might also pertain to injuries, where the seventh character dives deeper into the care given or treatment.
There are 21 chapters in the ICD-10-CM 2016 edition. These chapters are divided based on the overarching subject of each section. Here's what you'll find in the number ranges of diagnosis codes.
ICD-10-CM Codes and Diagnoses
| | |
| --- | --- |
| A00-B99 | Certain infectious and parasitic diseases |
| C00-D49 | Neoplasms |
| D50-D89 | Diseases of the blood and blood-forming organs and certain disorders involving the immune mechanism |
| E00-E89 | Endocrine, nutritional and metabolic diseases |
| F01-F99 | Mental, behavioral and neurodevelopmental disorders |
| G00-G99 | Diseases of the nervous system |
| H00-H59 | Diseases of the eye and adnexa |
| H60-H95 | Diseases of the ear and mastoid process |
| I00-I99 | Diseases of the circulatory system |
| J00-J99 | Diseases of the respiratory system |
| K00-K95 | Diseases of the digestive system |
| L00-L99 | Diseases of the skin and subcutaneous tissue |
| M00-M99 | Diseases of the musculoskeletal system and connective tissue |
| N00-N99 | Diseases of the genitourinary system |
| O00-o9A | Pregnancy, childbirth, and the puerperium |
| P00-P96 | Certain conditions originating in the perinatal period |
| Q00-Q99 | Congenital malformations, deformations, and chromosomal abnormalities |
| R00-R99 | Symptoms, signs, and abnormal and clinical laboratory findings, not elsewhere classified |
| S00-T88 | Injury, poisoning, and certain other consequences of external causes |
| V00-Y99 | External causes of morbidity |
| Z00-Z99 | Factors influencing health status and contact with health services |
As an example, let's say a child goes to the doctor with ear pain. Upon examination, an ear infection is found in the right ear. The code for this would read H66.91, which translates to "otitis media, unspecified, right ear." Another example is a person who is injured in a motor vehicle accident. Though the diagnosis will change as more information is determined about the condition, the initial code would be V89.2XXA. The first part of the code reflects a vehicle accident, while the last part of the code reflects the circumstances of the injury, but not the specific injury.
Keys to Earning ICD-10-CM Certification
Are you ready to get started with earning the important certification for medical billing or coding positions? Here is a step-by-step guide on how to get it done.
Enroll in and Complete a Medical Billing and Coding Program
There are numerous medical billing and coding programs available, with most designed to fit any schedule. A minimum of a certificate is usually required to move into the field, but some employers prefer applicants who hold an associate degree. In some cases, individuals can begin working in a medical office, learn about billing and coding in the course of their work, and then use that experience as a way to earn their credential through AHIMA.
Medical billing and coding programs are available through technical and vocational schools and community colleges. Courses typically focus heavily on the codes and how to implement them, but students should also expect to dive deep into medical terminology, anatomy and physiology, health data requirements, healthcare reimbursement, computer software to help facilitate all aspects of electronic health records, coding and billing, and communication.
Some programs will have built-in courses that help you prepare for the test. In other cases, you can opt for short-term programs that provide targeted preparation. For instance, the AAPC offers a 16-hour self-paced course that dives deep into the ICD-10-CM. Local chapters might offer two-day programs that serve as a comprehensive course for training. And other programs are online, entirely self-paced, and allow you to prepare at times that are convenient for you.
Prepare for the Exam
Preparation for the exam is crucial. Even though it's open-book, that doesn't mean it's easy! Here are some ways to prepare.
Sign up for the test.Choose the test that makes the most sense for you. Some students choose the self-paced, 150-question test so they can take their time, while others choose the timed test of 75 questions to be completed in 3.5 hours. The purchase of the self-paced test and registration for the timed test can both be done online.
Choose your study options.Though you might already have some serious education and training under your belt, studying for the test is still crucial to make sure you pass it. You can opt for courses that focus on preparing you for the test and self-paced courses, workbooks, and discussion groups that will help you in going over the practice tests.
Take practice tests.These tests are essential to your success. They give you an idea of what to expect from the real thing, and that knowledge can help you learn how to pace yourself and give a better idea of what to study. The ICD-10-CM is massive, so taking many practice tests will broaden your knowledge and help you prepare for even the more obscure questions you might encounter.
Create a study group.Come to the group with questions you've created for others to tackle and ask them to do the same. This means you will have different people who might have taken different courses and prep methods coming up with questions that they anticipate will be on the test, which can broaden the potential scope of study. That means everybody wins with more in-depth knowledge.
Test Preparation Tips for the ICD-10-CM
You'll need a good test preparation strategy to become a credentialed medical billing and coding professional, and these five ideas can get you there.
Create flashcards
Though this is an open-book test, it will help to know exactly which section of the book you need to go to in order to begin answering a question. Flashcards that help you memorize the 21 chapters and some of the most common sub-sections can be a game-changer when you're taking the test.
Time yourself
This is especially important if you intend to take the timed test. When taking a practice test, set a timer that sends an alert at certain intervals to give you an idea of how much time you have left. Try to make a point of getting it all done within the time frame, but use up all that time to ensure you've got the answers right.
Get quizzed
Ask a friend to give you a potential scenario in which someone has an illness or injury. As they elaborate on the scenario, go through the book to find the codes that best fit that situation. This can help give you a better idea of the most common codes, and perhaps help you stumble over obscure ones.
Refresh your memory on anatomy and physiology
For some medical professionals, this was the first class you took, and your memory might be a bit rusty. Pull out that old textbook and brush up on the things you've almost forgotten. These reminders can help you when taking the ICD-10-CM test.
Know exactly what is expected
Get the answers to your crucial questions. Where will you take the test? When do you have to be there? What do you need to bring? Will you be doing this online or in person? Are there any rules you must adhere to for your particular testing facility or test choice? Knowing what to expect can enhance your confidence, which can enhance how well you do on the test.
Insight From an Expert on the ICD-10-CM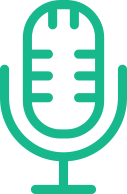 Sena Ayatey, the medical program director at Texas Advancement Center, is a 2013 graduate of Stephan F. Austin University with a Bachelor of Science in Kinesiology. Sena has been working at Medical City Dallas for the last 7 years, starting as a patient care tech and now working in the medical billing department, all while starting and running a successful trucking company. Sena came on board with the Texas Advancement Center in February of 2020.
Q. What's the most difficult part of passing the ICD-10-CM exam?
A. In my opinion, the most difficult part of passing the ICD-10-CM exam is recalling the ranges and the corresponding injury/disease.
Q. The ICD is updated regularly. What should students be aware of right now to help them stay ahead of the curve when the ICD-11 becomes the norm?
A. Students should be aware of the major changes that will be coming along when ICD-11 becomes the norm, including how data is identified when recording harmful events. Students should be paying close attention to how the current pandemic is affecting the industry.
Q. What do you wish more students would pick up on and use as they go through medical billing and coding courses?
A. I wish more students would pick up how to break down the code in sections and understand how the sections come together. This would ultimately help streamline the process and help the student avoid coding errors.
Q. Do you have any tips on how students can break up their study of the ICD-10-CM to make them more effective on test day?
A. My suggestion to students would be to first understand the basic structure of the diagnosis code. Next, I would suggest studying the ICD-10-CM in blocks according to the range defined by the first three characters.
Q. Anything else you'd like to add about the ICD-10-CM exam?
A. The proficiency exam doesn't necessarily test memorization of the ICD-10-CM manual, but it does test whether or not the student can understand the code's structure and properly identify elements of the code.
Resources
The following resources can help you prepare for the test, learn more about the codes, and find places to get further information.
Webinars and YouTube Videos
Associations and Official Sites