Medical Careers for People Who Are Afraid of Blood
MEET THE EXPERT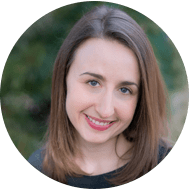 Rebecca Newman
View Bio
Rebecca Newman, MSW, LCSW is a psychotherapist and writer, specializing in eating disorders, anxiety, depression, infertility, substance abuse, grief and loss, gender and sexuality, trauma, and adjustment to life changes. She earned a BA in Creative Writing from Oberlin College and an MSW from the University of Pennsylvania, where she received the John Hope Franklin Award for Combating American Racism. She works as a clinical supervisor and psychotherapist for an academic hospital system in Philadelphia.
Get Our Newsletter!
Sign up to receive the latest info on career trends and education in allied health
By subscribing you agree to receive newsletter and email promotions from us,
Privacy Policy
When we become curious about a career in healthcare, we think of the human body, and then our mind may drift to blood, and for some of us, the buck stops there. Blood injury injection phobia (BII) affects approximately 3-4% of the population, however, that doesn't mean that affected individuals can't have a successful and prolific career in the healthcare industry. While completely eliminating exposure to blood in healthcare is impossible, keep reading for suggestions for career options in medicine and healthcare that will have a positive impact on others while limiting your exposure to blood and other fluids.
Unit Clerk
A unit clerk handles the movement of patients through a medical department or office. In a hospital setting, they may wear a few hats, including patient registration, checking in patients for their appointments, collecting payments, scheduling follow-up visits, rooming patients into exam rooms for their visits, and managing filing and records. A unit clerk in an Emergency Department may witness more blood than someone in a dermatology office, for instance, so consider which medical specialty may be the best fit for you. Most health systems require an associate's degree or certificate for a position as a unit clerk.
Practice Manager
Practice management is a skill that can make or break a medical practice. These individuals make sure that practice operations run smoothly; they tend to oversee the unit clerks/administrative staff and work with providers and directors on long-term planning for the practice and making sure that it's meeting its expectations set forth by the enterprise. They may also take charge of ordering supplies and handling scheduling or vacation requests from unit staff. A bachelor's degree is usually required, with some practices preferring advanced education in business or healthcare administration for this role.
Business Administrator/Analyst
With the current debate about healthcare costs and financing, the individuals who manage the finances of a healthcare office are an essential part of keeping operations going. A business analyst will look at utilization of services, billing, reimbursement, and supplies to reduce waste, increase productivity, and ensure that the services the practice seeks to provide are delivered to the intended recipients. A business analyst needs a bachelor's degree, although an advanced degree in a related field, like finance, non-profit leadership, or business administration, is a plus.
A business administrator is one of the heads of a medical department, as this person will oversee all non-clinical operations of a practice. A Master's in Business Administration is required, and this person will have interaction within their own practice as well as strategic planning for the institution. If you have an interest in practice management or business analysis, working towards a business administrator role may be a great long-term goal.
Utilization Review
Previously, for behavioral health treatment like mental health care or substance use treatment, an insurance carrier would have a flat number of days per year for which a patient was authorized for treatment, for example, 30 authorized days per year. While this sounds generous, it doesn't necessarily meet the needs of a patient. What if a patient uses their 30-day allocation in February, only to have another episode in December? Utilization Review has addressed this problem, so now, while most plays say they cover "unlimited days," it depends on meeting medical necessity. Utilization Review Coordinators will present a patient's case to an insurance carrier to update the carrier on the patient's progress and status and request further days of treatment, as necessary. A bachelor's degree is usually required in this role. If you feel passionately about patient advocacy and have interest in psychology or clinical care, this position would be a great fit for you.
Medical Billing & Coding
As our national debate on healthcare and insurance rages on, prompt billing for services is an essential part of keeping a medical practice or hospital system solvent and profitable. Individuals who handle medical billing and coding will submit claims for services rendered in a practice or hospital, ensuring they are billed to the correct patient, and handling any snags that come up along the way. Completion of a certificate program or associate's degree is required for this position, which will usually have well-defined boundaries for maintaining your professional and personal life.
Credentialing Specialist
As many healthcare consumers often learn the hard way, not every provider participates with every insurance carrier. Credentialing Specialists handle making sure providers are credentialed with various insurance panels within a hospital system so that when a woman is delivering a baby, the nurses aren't calling down the hall for "Who takes Cigna? Does anyone take Aetna?" In our vulnerable moments, we want to trust that the services that physicians provide while caring for us are going to be reimbursed by insurance. While a bachelor's degree is usually required, you may be able to find a position with an associate's degree and relevant experience.
Radiology Technician
Physicians rely on imaging to make crucial decisions about patient care, from X-Rays to MRI, CT, ultrasounds, and more. A Radiology Technician usually has an associates or bachelor's degree with training towards radiologic technology, and a Radiologic Technologist will have a bachelor's degree and is eligible for supervisory positions. Additionally, you can complete further certificate programs in particular imaging areas like CT or MRI. While only a licensed radiologist, a physician, can make diagnoses or medical decisions based on imaging, a person who is skilled in radiologic imaging is an essential part of the treatment team.
Occupational Therapist
If you are interested in direct patient care, Occupational Therapy may be a great route for you. Occupational Therapists work to assist individuals increase their functioning in the world. They work with all age groups and levels of skill and impairment, from assisting people with disabilities to function more independently at home to working with helping children develop their dexterity and understanding of their bodies. They may also work with individuals who are seeking treatment for mental health or substance use concerns on re-establishing their routines anew while implementing their skills from treatment. A master's degree is required for most positions, and a doctorate is preferred in many cases.
If you'd like to address your fear of blood…
You may realize after taking on one of these roles in healthcare that you'd like to take a more clinical, hands-on role, but feel impeded by your fear of blood. If you'd like to try to work through it, seek a therapist who is trained in Cognitive Behavioral Therapy and has experience dealing with phobias and utilizing exposure therapy. Even if you never change your professional trajectory, having strategies for coping with this phobia will improve your functioning at home and in moving through the world.