Written By


last updated
01/20/2022
As healthcare becomes increasingly complex, more employers are seeking RNs with the advanced knowledge and skills gained in a bachelor's degree in nursing (BSN) program. And those employers are willing to pay for that knowledge. With a huge selection of fully accredited, flexible, and affordable online programs available, earning your BSN from scratch or upgrading your nursing diploma or associate's degree in nursing to a BSN has never been easier.
This guide will help you learn everything you need to know about earning your BSN degree online. We showcase some of the best online BSN nursing programs, show you what you'll learn, and answer questions about tuition costs, financial aid, accreditation, and more. Keep reading to start your path to becoming a BSN nurse.
Explore Online BSN Programs in Popular States and Cities
Nursing School Spotlights: 2022's Best Online BSN Programs
The first step on your road to academic success is picking the right online BSN nursing program — the program that best suits your career goals, busy schedule, study style, and budget. To help in your search, check out the three top-caliber programs spotlighted below. The selections are based on a range of important elements, such as accreditation, affordability, curriculum, convenience and flexibility, and quality of student support services. These spotlights will give you a good idea of what to look for in the program you ultimately choose.
University of Texas, Arlington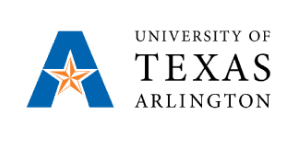 When it comes to getting your BSN degree online, the University of Texas at Arlington (UTA) is unique in that it's one of the few schools offering both RN to BSN and accelerated prelicensure BSN programs in online formats. The online bachelor of science in nursing program is designed for students who have previously completed at least 70 credit hours of college-level coursework that allows them to transfer in the general education requirements common to bachelor's degree programs. All academic coursework is completed online, with clinical hours in person at program-approved practice sites in one of nearly a dozen Texas metropolitan areas. The program features an accelerated course of study that can be completed in as few as 15 months. The estimated cost for this 51-credit-hour program is $17,850.
UTA's RN to BSN Online program is also an accelerated format. The curriculum consists of 35 credit hours of coursework in advanced nursing science and leadership along with foundational liberal arts (general ed) courses. The entire program can be completed in as few as nine months at a current estimated cost of $8,995.
Both the online BSN and RN to BSN programs are state-approved and accredited by the Commission on Collegiate Nursing Education. Students who complete their degree programs without interruption are guaranteed the same tuition rate (at the time of enrollment) throughout their course of study. Financial aid opportunities and pay-as-you-go options are available.
Arizona State University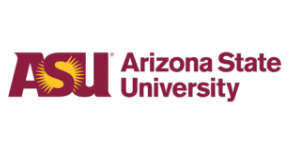 Arizona State University (ASU) offers two RN to BSN options for students seeking to earn their BSN degree online, starting with its RN to BSN Concurrent Enrollment program. This program provides current associate degree students a way to take all the coursework required to become an RN while earning both ADN and BSN degrees in a single cost-effective and time-saving course of study. The 120-credit-hour curriculum includes 100% of your academic courses online, on-campus labs, and in-person clinical hours. The entire program can be completed in four years.
ASU's accelerated online RN to BSN program is a 39-credit-hour program consisting of ten nursing advanced practice and management courses. It's designed for individuals who have previously completed the general education coursework and a number of additional nursing-related courses needed to earn a bachelor's degree. Applicants must either have a current RN license or have passed the NCLEX-RN exam to qualify for admission. All coursework in this program is presented online and the entire program can be completed in as few as 14 months.
Tuition rates for both programs vary depending on the number of credit hours taken at a time. The current tuition cost of a three-credit, semester-long course is $1,449.
Eastern Michigan University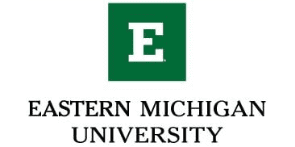 The Eastern Michigan University (EMU) RN to BSN Online program provides a convenient and affordable path to a BSN for licensed RNs who have either an ADN or a nursing diploma. Students complete a minimum of 30 credit hours (ten courses) consisting of seven core nursing courses, two electives, and a three-credit capstone project. The current total tuition cost (based on 30 credits) is $9,840. However, you may need to complete additional general education classes to earn the BSN degree. Credits for general ed classes may be transferred in or taken online at EMU at the same current program rate of $328 per credit. The entire curriculum can be completed in 12 to 24 months
Admission requirements for EMU's RN to BSN program include a current, unencumbered RN license and a minimum cumulative 2.5 GPA on the student's previous ADN/nursing diploma coursework.
FAQs About Online BSN Programs
As mentioned earlier, success in your online BSN program starts by choosing the right school. And you can't choose the right program without first finding the answers to important questions like the ones below. Remember, when it comes to deciding on an online BSN program, the best decision is always a well-informed decision.
What are the different types of online BSN nursing programs?
Online BSN programs come in all shapes and sizes, each with its own admissions requirements, curricula, and options for accommodating students' educational needs and professional goals. Here's a look at the four basic types of BSN programs that feature at least some online academics:
What do you learn in an online BSN degree program?
As indicated in the descriptions above, students in online BSN programs come into them with different academic and professional backgrounds and goals. That's why there are so many different types of online BSN programs available. Nevertheless, all BSN programs share a number of foundational courses, topics, and learning outcomes. Below are descriptions of several of the most common learning outcomes and courses you'll encounter in your online BSN course:
Communication




Ability to effectively employ interprofessional and interpersonal verbal, nonverbal, and written skills to provide and promote optimal health care practices for individuals and families, as well as within communities.
Critical Thinking




Ability to gather and analyze evidence from multiple sources and perspectives to make sound and reasonable clinical decisions, to deliver optimal patient care, and to evaluate and improve subsequent outcomes.
Delivery of Care




Demonstrated ability to design and deliver safe, effective, and innovative evidenced-based nursing care that meets the highest professional standards in the promotion of patient health, risk reduction, and disease prevention.
Law and Ethics




A clear understanding of and ability to apply the legal and ethical standards of professional nursing to recognize ethical challenges and respond to them appropriately, inform others (supervisors, staff members, and patients) of ethical issues impacting patient care, and properly evaluate intervention outcomes.
Leadership




Ability to display proper personal and professional leadership characteristics both within and outside of direct nursing practice in promoting proper healthcare policy, the application of relevant regulatory processes, and ensuring patient safety.
---
Common Online BSN Courses and Clinical Components
Community and Population Health
This course surveys the range of long-term and immediate health concerns in communities on local, regional, and global levels. Students develop the ability to identify and analyze specific health issues in these communities and among vulnerable populations and to apply appropriate nursing and public health measures to resolve those issues.
Health Information Management and Technology
An exploration of the information tools and technologies used today to support safe nursing practice and improve patient outcomes. Topics covered include standardized terminology, communication technologies, information systems, patient portals, data integrity and mining, and clinical decision support tools. Also included is an examination of legal and ethical issues related to the use of information technologies employed in modern nursing practice.

Leadership and Management
Introduction to leadership and management theory, and its applications to current nursing practice. Students are taught to employ the knowledge and skills gained in the course to improve the coordination of patient care to improve patient outcomes, communication and collaboration between team members, and change management.
Research and Evidence-Based Nursing Practice
This course provides students with an overview of the scientific and clinical inquiry processes and research methodologies employed by nurses to make informed clinical decisions that positively impact patient care. Students are taught to assess appropriate analytic approaches and methods to identify, analyze, and apply the best available evidence to develop potential solutions and innovations in their professional practice.
Clinical Training
To meet state-mandated nurse licensure requirements, all pre-RN licensure programs include a stated number of clinical hours that are completed in person by the student at approved nursing practice facilities. Additionally, some RN to BSN programs include capstone projects that may require in-person clinical participation, typically at the student's current place of employment. The purpose of these clinical experiences is to provide students with a real-world, hands-on environment in which to perform and improve important nursing competencies.
Can you earn a BSN degree completely online?
It depends on the type of BSN and the specific program you're in. All programs include academic coursework (lectures, readings, written assignments, quizzes, etc.) that may or may not be offered online. However, online prelicensure (standard and accelerated BSN) programs also include lab experiences typically attended on campus. Additionally, all prelicensure programs (accelerated BSN and LVN to BSN) and some RN to BSN programs include clinical practice hour requirements that are attended in person at program-approved nursing facilities near the school's or the student's local community.
How long does it take to earn a BSN degree online?
Time to complete your online BSN program will depend on a number of factors, including the type of program you are in, the number of previously earned credits you transfer into your BSN program, and whether you choose to study full-time or part-time. Many BSN degrees online have strictly structured curriculums with definite completion times. Others feature self-paced courses of study. Bearing all of this in mind, here are common lengths for the different types of BSN degrees online:
Standard BSN: As few as three years of year-round study


Accelerated BSN: 15 to 16 months of year-round study


RN to BSN: 12 to 24 months (varies primarily due to additional general education coursework needed by the student to meet program requirements)


LVN to BSN: 15 to 24 months of continuous study


How much does an online BSN degree cost?
Prices for online BSN programs vary, sometimes substantially. Major factors in program cost include whether your program is offered by a public or private school (private programs are usually more expensive) and, in terms of public school programs, whether you're an in-state or out-of state resident (out-of-state residents typically pay more). Cost also depends on the type of program you're pursuing. RN to BSN programs, for example, typically require fewer credit hours and generally cost less than prelicensure BSN programs.
To get a better idea of what you might pay for your online BSN degree, check out the program spotlights above, as well as the current tuition costs for the following RN to BSN programs. Total credits listed are the minimum required for each program and do not include additional required credits earned in the student's ADN or nursing diploma program and required general ed credits.
What are the admissions requirements for online BSN nursing programs?
Not surprisingly, admission requirements are different for each program type and vary from school to school for programs of the same type. These are the most common admissions requirements you can expect for your online BSN program:
Standard BSN: High school diploma or GED; acceptable score on standardized admissions test (like the HESI or TEAS).


Accelerated BSN: Previously earned non-nursing bachelor's degree (some programs allow substantial previously completed college coursework in lieu of a bachelor's degree); minimum cumulative GPA on college-level coursework; admissions test (like HESI or TEAS); prerequisite coursework.


RN to BSN: Current unencumbered RN license; ADN degree or nursing diploma; minimum cumulative GPA on degree/diploma coursework; prerequisite coursework.


LVN to BSN: LVN license; high school diploma or GED; acceptable score on standardized admission test (like HESI or TEAS); minimum number of hours of work experience as an LVN.


Other common requirements: criminal background check, drug screening, and fingerprinting; current resume or CV; letters of recommendation; personal statement; enrollment interview. International students are typically required to demonstrate English proficiency (via TOEFL or IELTS test).
If I earn my BSN degree online from a school in a different state, will I still be eligible to become a licensed RN in my state?
It depends on both the specific online BSN program you choose and the state in which you intend to practice. The schools offering online BSN programs are required to meet the RN licensing regulations of each individual state where students in their program reside or plan to practice. You'll likely be fine if you intend to work as an RN in the same state in which your BSN program is located. If not, it's critical that you speak with an enrollment counselor at each school you're considering to confirm that the program qualifies you for RN licensure in your state.
Financial Aid Options for Your Online BSN Degree
Like practically everyone pursuing a college degree, you're going to need help paying for it. Fortunately, there are several financial aid resources available to online BSN students– if you know where to find them. Here's a look at the most common of those funding opportunities. And remember, it's crucial that you line up your financial aid before entering your degree program, so start your financial aid search now.
1.
Scholarships & Grants
Scholarships and grants are the most attractive financial aid sources available because they do not have to be paid back. There are lots of great scholarship and grant opportunities out there specifically for nursing students, offered primarily by professional nursing organizations, nursing schools, and degree programs themselves. Be sure to contact your school's financial aid office to find out about scholarship and grant programs you may qualify for. And for more great information and advice on scholarship opportunities, check out EduMed's nursing scholarships guide.
2.
Student Loans
The most common form of financial aid for college students—including online BSN students–is the student loan. Student loans can be obtained through a number of lenders, but the most common source is the federal government. For detailed information on both federal and private student loans, check out EduMed's 2022 Student Loan Handbook.
Accreditation Standards for Online BSN Programs
Accreditation is the process through which colleges and the programs they offer are determined to meet acceptable levels of quality. During your online BSN program search, you'll be looking for two basic forms of accreditation: institutional and programmatic. Both are important and you should consider only those online BSN programs that have both.
Institutional accreditation concerns the overall academic quality of a college or university. Institutional accreditation of U.S. colleges and universities is administered by a number of independent regional and national agencies approved by the U.S. Department of Education. Programmatic accreditation concerns the vetting of specific degree programs. Programmatic accreditation of online BSN programs is administered by two professional associations: the Accreditation Commission for Education in Nursing (ACEN) and the Commission on Collegiate Nursing Education (CCNE).
You'll likely find accreditation information on the degree program or school accreditation webpages. You can also check current accreditation status by visiting institutional accreditation agency websites themselves and by searching these ACEN and CCNE pages.