Written By


last updated
01/18/2023
Radiology technologists (aka radiologic technologists or rad techs) are essential to making proper and sometimes life-saving diagnoses. Working alongside radiologists and other medical professionals, radiology techs use X-ray and computed tomography (CT) imaging to examine patients and create crucial diagnostic images. Their expertise is invaluable to the healthcare field and they need a high-quality education to prepare them for this essential role.
According to the Bureau of Labor Statistics, radiologic technologists earn a median salary of $61,900 as of May 2020. The top 10% of professionals in the field earned a reported $92,660. Additionally, the BLS expects that radiology techs will experience a growth rate of 7% which is faster than the average for all occupations.
Hopeful professionals can conveniently earn their degree from an accredited radiology tech program online. Online programs give students the freedom to study where and when they want while giving them the in-person experience they need to enter the field. Programs typically take two years and culminating in the ARRT exam. Ready to find your online radiology tech program?
The Best Online Radiology Tech Programs for 2023
As more colleges add accredited online radiology tech programs to their offerings, students may feel a bit stressed about picking the right one. Fortunately, EduMed is here to help. We've identified the best online schools and programs for aspiring radiologic technologists. We're listing the most affordable and comprehensive programs with the accreditation you need to begin a rewarding career in the field. We've also spotlighted three programs in full so you can begin to visualize your journey from start to finish. See who stands out for 2023.
or
About the ranking
X
Base Methodology for EduMed's 2023 Online College Rankings
1. Create List of Eligible Schools and Programs
To be eligible for this ranking, schools were required to meet the following criteria based on government data provided by The Integrated Postsecondary Education Data System (IPEDS).
Institutional accreditation from an organization recognized by the U.S. Department of Education.
At least one program in subject area offered partially or fully online.
2. Assign Weightings
After creating the list of eligible schools, EduMed data scientists assigned weights and ranked schools based on a mix of affordability, support services, and online program availability metrics. Online program availability and overall affordability metrics received the heaviest weightings.
Online Program Availability
Number of online programs in subject area reported by school to the U.S. Department of Education.
Affordability
Cost

– Relative cost of attendance compared to peer schools on the list. Based on tuition and fees per academic year.

Students w/ Institutional Aid

– Percentage of students who receive financial aid from the school itself.
Support Services
Academic Counseling

– Existence of this service on campus or online.

Career Placement

– Existence of this service on campus or online.
About Our Data
EduMed's rankings use the latest official data available from The Integrated Postsecondary Education Data System (IPEDS). Most recent data pull: July 2022
#

School Name

Type

Cost

Online Programs

More Details

School Information

Online Students

Academic Counseling

Career Placement

Students w/Institutional Aid

Median Earnings 10yrs After Entry

Accreditation

1

University of Louisiana at Monroe

Monroe, LA

Public

$$

1

The University of Louisiana at Monroe offers an online Bachelor of Science in radiologic technology. Radiologic technologists make up the third largest group of healthcare professionals, and the demand for them is growing. Their primary duties include creating images of a patient's body with X-ray, MRI, CT, sonography, and fluoroscopy equipment. Many are also trained in injecting pharmaceutical agents into patients before imaging. The radiologic degree courses at the University of Louisiana at Monroe are 100% online, and students can progress through them at their own pace. This degree is optimal for students with a radiologic technology certificate or associate degree looking to further their education.

Program Highlights:

Bachelor's of Science in Radiologic Technology

Credits: 120
Cost: $2,550/semester
Length: 4 years
Mode: online

Academic
CounselingYes
Career
PlacementYes
Student/
Faculty Ratio18/1

Accreditation

SACSCOC

2

Northwestern State University of Louisiana

Natchitoches, LA

Public

$$

1

Northwestern State University of Louisiana offers an online Bachelor of Science in radiologic sciences degree through its eNSU global campus. Though each online course is different, most of them are taught in Moodle. This program is for students who areARRT registered in radiography and are looking to gain more skills and knowledge with a bachelor's degree. After completing all general education courses, students will take upper division radiologic sciences courses in advanced patient care and assessment, leadership challenges for professional radiographers, healthcare management, and transition into professional radiological sciences. The curriculum will explore professional issues in radiologic science, the basics of pharmacology and EKG procedures, foundations of research in healthcare, and the application of theories to promote effective healthcare.

Program Highlights:

Radiologic Technologist to Bachelor of Science in Radiologic Sciences

Credits: 24
Cost: $4,500/semester
Length: 1 year
Mode: online

Academic
CounselingYes
Career
PlacementYes
Student/
Faculty Ratio19/1

Accreditation

SACSCOC

3

East Tennessee State University

Johnson City, TN

Public

$$

1

East Tennessee State University offers an online degree-completion Bachelor of Science in radiologic science for students who have an associate degree in radiography. This program allows students to put many of their associate degree hours toward a bachelor's degree and is designed to prepare students for career advancement in the healthcare field. All online courses will be followed asynchronously. The curriculum will cover healthcare and patient management, healthcare law and compliance, radiographic pathology, radiographic procedures, radiation biology and protection, clinical education, digital imaging and more. This program is a great way to take advantage of an associate degree to give you a boost toward your bachelor's degree.

Program Highlights:

Bachelor of Science in Radiologic Science

Credits: 30 minimum
Cost: $4,837/semester
Length: 2+ semesters
Mode: online

Academic
CounselingYes
Career
PlacementYes
Student/
Faculty Ratio16/1

Accreditation

SACSCOC

4

Lewis-Clark State College

Lewiston, ID

Public

$$

1

Lewis-Clark State College offers an online Bachelor of Science in radiographic science that can be completed in less than a year. The program is for X-ray techs who already have their RT credentials, or for students currently in the associate RT program. The online curriculum is designed to teach students new skills and knowledge, as well as build upon their existing skills and knowledge in order to advance their careers.Courses will be accessed through the online management system, Canvas. This program will prepare graduates to work in clinics, hospitals, and medical centers. Careers include radiographic technologists, radiography education faculty, physician/radiologist assistant, radiology supervisor, or clinical instructor.

Program Highlights:

Bachelor's of Science in Radiographic Science

Credits: 22
Cost: $3,498/semester
Length: 9 months+
Mode: online

Academic
CounselingYes
Career
PlacementYes
Student/
Faculty Ratio15/1

Accreditation

NWCCU

5

University of Southern Indiana

Evansville, IN

Public

$$

1

The University of Southern Indiana offers a 100% online Bachelor of Science in radiologic technology degree completion program for students who are already registered radiographers. The online courses are available 24/7 to suit working professionals' schedules. Students can pick between three specialties: clinical education, radiology management, or MRI and CT. While students have the option to complete more than one specialty, each specialty has specific course requirements, and more than one specialty will increase the credits needed to graduate. To graduate from this program, students must have completed USI's University Core 39, have a minimum of 120 credit hours (many of which can be transferred in), and have 30 credits from 300/400-level classes.

Program Highlights:

Bachelor's of Science in Radiologic Technology

Credits: 33
Cost: $4,140/semester
Length: 1 year
Mode: online

Academic
CounselingYes
Career
PlacementYes
Student/
Faculty Ratio17/1

Accreditation

HLC

6

Baptist Health System School of Health Professions

San Antonio, TX

Private for-profit

$$$

1

Baptist Health System School of Health Professions offers an Associate of Science in radiologic technology. Students who complete the program are eligible to sit for the credentialing examinations for the American Registry of Radiologic Technologists (ARRT). The goals of this program are to provide education so students will be clinically competent, will communicate effectively, will demonstrate critical thinking, and model professionalism. While students may complete their clinical rotations at an approved site, the laboratory portion of the lab must be completed on campus. All classroom portions of courses can be completed online.

Program Highlights:

Associate of Science in Radiologic Technology

Credits: 60
Cost: $4,800/semester
Length: 2 years
Mode: online and on-campus

Academic
CounselingYes
Career
PlacementYes
Student/
Faculty Ratio13/1

Accreditation

ABHES

7

ECPI University

Virginia Beach, VA

Private for-profit

$$$$

1

ECPI University offers an accelerated online Bachelor of Science in radiologic sciences. The program is designed for registered radiographers looking to further their education to advance their careers. The program will offer a broader knowledge and set of skills that will bring students beyond the entry-level radiographer and into positions of leaders and administrators. The curriculum includes courses in radiology administration, radiology administration law and ethics, specialized imaging modalities, pathophysiology, advanced patient assessment, sectional anatomy, healthcare delivery systems, health information systems, a professional capstone, and more. The online courses can be taken either full-time or part-time.

Program Highlights:

Accelerated Bachelor of Science in Radiologic Sciences

Credits: 47
Cost: $7,848/semester
Length: 1.5 years
Mode: online

Academic
CounselingYes
Career
PlacementYes
Student/
Faculty Ratio16/1

Accreditation

SACSCOC
Miami Dade College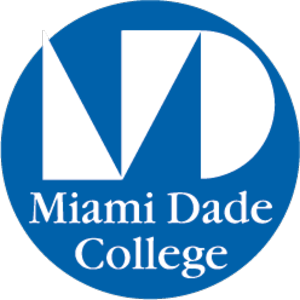 In addition to eight campuses and 21 outreach centers in southern Florida, Miami Dade College also caters to students seeking flexibility by offering distance education programs. One popular option is the associate degree in radiography. This program, comprising 77 credits, usually takes six semesters – or two years – to complete. Once all course requirements are met, students can sit for the American Registry of Radiologic Technologists' Board Exam to become registered.
In addition to a range of general education topics, degree seekers complete major-specific courses in areas of radiographic positioning, radiographic technology, radiation biology, and new imaging modalities in radiology. Many of these classroom courses have attached lab or clinical classes to ensure learners get hands-on experience. Students may need to visit campus to complete these components, or they may be able take them at a site approved by the school near their residence. Prospective students should check with the admissions advisor to be clear. In terms of cost, individuals living in the state of Florida pay an estimated tuition cost of $9,102.94 for the whole program, while those living elsewhere pay $30,993.27
Rasmussen College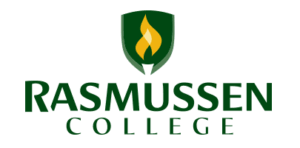 Although Rasmussen College maintains its headquarters in Minnesota, the school also has campuses in Florida, Kansas, Illinois, North Dakota, Wisconsin, and online. The radiologic technology associate degree can be completed in just two years of full-time study and receives accreditation from the Joint Review Committee on Education in Radiologic Technology. Some of the topics covered in this program include radiographic positioning and anatomy, radiobiology and radiation protection, introduction to radiology and patient care, and advanced modalities in radiology. All told, students complete 108 credits – 76 of which relate directly to the degree. The remaining credits are used for general education topics.
From the day they enroll, program administrators work with students to prepare them to sit for the American Registry of Radiologic Technologists examination. Rasmussen also pays the fee for this exam the first time they take it. Learners can complete the program mostly online and take advantage of Flex Choice self-directed assessments. This allows students who already completed some radiologic coursework to receive credit without needing to take and pay for classes.
How Online Radiology Tech Programs Work
When looking at radiology tech programs, prospective students quickly notice that most degrees are offered in a hybrid format. Learners can typically complete all general education and subject-specific courses that do not require hands-on lab work online, while externships and clinicals need to be completed in face-to-face settings. Students can get a sense of the types of classes they'll take in each format below.
Available online

Medical terminology. Usually taken in the first semester, this class familiarizes learners with common words and terms used within the medical profession, with emphasis on how understanding prefixes and suffixes, combined with root words, can help them ascertain meaning. Students also learn the definitions and pronunciations of each.

Human Anatomy. This course introduces students to the human body, with emphasis on articular, circulatory, digestive, endocrine, excretory, integumentary, lymphatic, muscular, reproductive, respiratory, and skeletal systems and how they work.

Communications. Because radiologic technologists work with many different types of doctors and patients, learning how to communicate clearly and effectively serves as a crucial skill. This class introduces topics in professional and compassionate communication.

Principles of Exposure. Students in this class learn about the basics of x-rays and image acquisition, with specific focus on interactions between radiation and the human body, digital imaging, and beam attenuation characteristics.

Radiologic Procedures. This class introduces learners to safe procedures for using radiologic techniques for the appendicular skeleton, abdomen, and chest while also teaching students about radiologic positioning, correct exposure, radiation protection, intensifying screens, and computerized radiography.

Radiobiology. Often taken in the second year, this advanced class provides an in-depth study of topics such as radiation safety practices, how ionizing radiation provides somatic and genetic effects, radiation measurements and regulations, and radiation biology.

Digital Imaging. Students covers common topics within digital medical imaging, including picture archiving systems, image processing, display and quality, principles of exposure, image acquisition, cassette vs. digital systems, and image quality standards.

In-Person Only

Clinical externship. Similar to an internship, this course requires learners to spend a certain number of hours at an approved facility where they can gain real-life skills that they will use as a radiographic technologist. Although students do not need to visit campus for this class, they must visit the externship site weekly.

Radiology Positioning Lab. Typically offered on-campus rather than at an approved facility, this hands-on course helps students build skills in human anatomy, radiographic positioning, and how to provide appropriate patient care during examinations and x-rays.

Radiographic Positioning Clinical. Students home in on the nuances of positioning, with focus on topics such as angiography, arthrography, cholangiography, hysterosalpingography, and myelography. Students also learn how to alter techniques if a patient has experienced injury or trauma.
Levels of Radiology Tech Programs Online
Individuals interested in studying radiologic technology online can choose from several degree levels to fit their academic needs. While individuals just starting out on a professional career path often pick the associate or bachelor's degree to get their foot in the door, those who have worked in the field for several years and want to climb the career ladder may decide to pursue a master's degree. Consider which fits your current needs best as you read about each below.
Associate Degree in Radiology
Online associate degrees in radiology exist for individuals who want to quickly enter the field and begin working. These programs typically take two years and teach students the foundational principles needed to sit for the ARRT certification exam. This degree prepares individuals for entry-level roles and typically entitles them to introductory salaries. Students complete approximately 60-80 hours in general education and major-specific topics, depending on the program.
Bachelor of Science in Radiologic Sciences
When ascertaining differences between an associate and bachelor's degree, the most obvious difference is that baccalaureate programs take twice as long. With this extra time, students have the opportunity to study more in-depth topics, take advantage of specializations, and spend more time learning how to use specialized equipment. Individuals who think they may want to complete additional schooling often pursue this path as it allows them to move directly into a master's program, unlike the associate degree.
Master of Science in Radiologic Sciences
After working in the field, directly with patients and physicians, some radiology technicians decide they want to pursue other options. Enter the master's in radiologic science. As evidenced by UT's MD Anderson Center, M.S. in radiologic sciences programs often provide concentrations in administrative leadership or educational leadership for individuals looking to take on managerial or teaching positions. Most programs take two to three years to complete, depending on how much time a student can devote.
Accreditation & Licensing for Radiologic Technologists
Attending an accredited school represents an important step in the journey to becoming a radiology tech, as individuals who don't may find it challenging to transfer credits, compete against other job candidates who attended an accredited school, and, if necessary, receive licensure. Learners should look for institutional and programmatic accreditation. In the former, regional and national accreditation exists, with regional considered the more rigorous option. Students should also seek out programmatic accreditation, which is reviewed below.
The Joint Review Committee on Education in Radiologic Technology (JRCERT)
As the only programmatic accrediting agency recognized by the U.S. Department of Education and the Council on Higher Education Accreditation for radiology and radiologic technology, JRCERT exists as the arbiter for on-campus and online programs. Prospective students can use JRCERT's database to find an accredited program.
The American Registry for Magnetic Resonance Imaging Technologists (ARMRIT)
For radiology techs who want to specialize in MRI, ARMRIT acts as the only MRI technologist registry and certifying organization. After passing the exam to receive certification, individuals can also post their resumes and review an active job board for open positions.
The American Registry of Radiologic Technologists (ARRT)
Since its inception, ARRT has registered more than 330,000 qualified individuals working in interventional procedures, medical imaging, and radiation therapy. The group provides 13 credentialing options, all of which focus on specialization areas within radiology. In order to qualify, applicants must attend an ARRT-approved degree program, demonstrate moral character, and pass the examination. The test is computer-based, with most questions provided as multiple choice. Learners receive a preliminary score on the day and a final score within three weeks. To keep their certification, individuals must seek annual renewal, fulfill continuing education requirements every two years, and meet continuing qualifications requirements every decade.
Specializing as a Rad Tech
In addition to valuable skills and knowledge gained from a general radiography technology degree, the field also provides the opportunity for individuals with specific interests to concentrate their knowledge in a subfield. Some of the most popular are highlighted below.
1. Angiography. For individuals who enjoy detail-oriented work, angiography might be a great specialization for them. This area uses x-rays to see inside blood vessels, chambers, and arteries. Angiographers eliminate images of bones and other organs so the blood vessels are more easily seen.
2. Bone Densitometry. Also known as dual energy x-ray absorptiometry, this type of radiography measures bone mineral density as a way of checking for bone loss. These services are used regularly by osteopaths.
3. Cardiovascular Interventional Radiology. A fascinating specialization, individuals in this field use x-ray technology during procedures to help physicians see within chambers of the heart. This type of radiology is often used during angioplasties.
4. Computed Tomography. A fascinating option for individuals who enjoy a challenge, individuals who specialize in this area work to capture usable images of parts of the body that are usually difficult to reach.
5. Fluoroscopy. Similar to cardiovascular interventional radiology, fluoroscopy is used in real time to help physicians see inside the patient during a procedure. Individuals must know how to use x-ray imaging, fluorescent screens, and video recording devices.
6. Mammography. Individuals who pursue this specialization capture radiation imagery that helps diagnose illnesses and diseases in breasts. Students must learn about a special type of low dose x-ray used to identify cancer cells.
7. Magnetic Resonance Imaging. Also known as MRI, this specialization teaches students to understand magnetic resonance signals and how these can be manipulated to create images that allow for accurate diagnoses.
Paying for Online Radiology Tech School
While many individuals who decide to study radiologic technology dream of making salaries well above the national average, that doesn't necessarily mean they have the funds on hand to pay for a degree out-of-pocket. Fortunately, students can find many alternative ways of paying for a degree even if they do not have enough money in their savings.
Prospective learners should start by filling out the Free Application for Federal Student Aid. In addition to becoming eligible for federal grants, loans, and work study funds, many colleges and universities use the information provided on these forms to award institutional and programmatic scholarships. Distance students should also research outside scholarships from local and national radiographic organizations, private foundations, hospitals and other healthcare organizations, nonprofits, and state and local governments. Students looking for more advice about how to avoid substantial student debt should check out EduMed's comprehensive guide on financial aid and list of scholarships for rad tech students.