Written By
Edumed Staff
last updated

Last Updated:

02/18/2021


——
Best Online Healthcare Administration Degree Programs for 2021
Many highly regarded colleges and universities now offer their healthcare administration programs in a convenient online format. In our Best-in-Class profile, we've highlighted some of the best online programs currently available. We've listed comprehensive programs with the accreditation, curriculum, and flexibility needed to earn a valuable academic credential and begin down the path to a career in healthcare administration. Read on to learn about the schools that stand out for 2021.
Manor College
Located in Jenkintown, Pennsylvania, Manor is a private institution that features a fully-online associate degree in healthcare administration. This program prides itself on preparing learners to become effective leaders in medical care settings and serve as community health educators or health advocates. Online healthcare administration students need 61 credits for graduation. Most learners finish their degree in two years.
Students from other colleges or universities may be able to transfer credits toward the degree, provided they have a "C" grade or higher. Competitive applicants possess a 2.0 or higher GPA and at least a 720 on the SAT. The school subscribes to a rolling admissions policy, so applicants should apply sooner than later. Online students can apply for internal merit- or need-based scholarships through Manor to help offset the cost of tuition and expenses.
University of Central Florida

Located in Orlando, Florida, UCF is a public state university with nearly 70,000 students. Remote learners can pursue an online bachelor's degree in health services administration through its college of community innovation and education. Students need 120 credits for graduation, which takes most full-time students four years to complete. While enrolled, students in the health services administration program can take advantage of dozens of internal scholarship opportunities.
Online students engage with rigorous coursework that helps them understand and manage the challenges presented by the ever-changing healthcare industry. Bachelor's students study a variety of topics in the field, including organizational behavior and health information technology, to prepare for entry- and mid-level careers in the field. This curriculum prepares online students for administrative roles in long-term care facilities, clinics, private practices, ambulatory care centers, and more. UCF graduates typically move on to careers as health information managers, health services administrators, community service managers, training and development managers, and similar positions.
UCF also offers an online Executive Master of Health Administration (EMHA). this program is accredited by the Commission on Accreditation of Healthcare Management Education and is designed for healthcare management professionals with at least three years of experience who are looking to further advance in the field.
Drexel University

Drexel is a private research institution located in Philadelphia, Pennsylvania. Drexel offers more than 100 graduate programs, including an online master's degree in health administration. Online students complete 45 credits for graduation. Most online students need two or three years to complete the degree.
Drexel's program features a problem-based learning curriculum that can be completed entirely online. Online students attend a mandatory five-day on-campus residency to meet graduation requirements. Classes are organized into four 10-week quarters per year and include courses such as fiscal accountability, professional accounting and advocacy, relationship-building and collaborative problem-solving, transformational leadership, and human resources and team management.
Competitive applicants possess a bachelor's degree from a regionally accredited institution with a 3.0 or higher GPA. Applicants need at least three years of previous healthcare management experience with a documented history of increased responsibility. Applicants lacking healthcare management experience should consider Drexel's online bachelor's in healthcare administration program.
Online Healthcare Administration Learning Center
Choosing the Right Online Healthcare Administration Degree Program
Choosing a college is a highly personal decision. Make sure to give yourself enough time to organize your thoughts, make a list of must-haves, and vet all of your options so you can make an educated decision about which schools you want to apply to. Here are a few important things you should look for in an online healthcare administration program.
Is within budget
It is important to know what kind of financial commitment you want to make when pursuing your education. Check a program's tuition rates and other fees to make sure you're comfortable with the total cost. You can also seek out financial assistance in the form of scholarships, grants, or loans to help cover the cost.
Holds proper accreditation
Institutions or programs with credentials from recognized accrediting bodies possess the resources, curriculum and instructors to provide a top-notch education to students. Accreditation standards differ based on the level of healthcare admin degree. Undergraduate programs are often accredited under an institutional umbrella credential, while the most prestigious accreditation for master's programs is awarded by the Commission on Accreditation of Healthcare Management Education.
Fits your schedule and learning style
Students should enroll in a program that accommodates their learning preferences and current time commitments. Students who want to finish their degree as quickly as possible should look into full-time online programs with real-time classes, for example, while busy professionals or parents will likely prefer part-time programs with evening classes or self-paced coursework – even if it means taking longer to earn their healthcare admin degree.
Curriculum matches your interests and learning goals
The curriculum a school offers reflects its faculty members' specialty areas and the institution's access to resources. Research course offerings of multiple healthcare administration programs to ensure they meet your academic goals and will hold your interest. This holds especially true for graduate students who typically work more directly with faculty members on highly specialized projects, including a master's thesis.
Offers a strong student support system
Being an online student can feel isolating, especially when you do not take classes on campus or interact in-person with faculty or classmates regularly. When researching programs, consider schools that have strong communication resources for distance learners, online counseling services, distance tutoring, peer support groups, and online office hours with faculty members.
Earning Your Healthcare Administration Degree Online
The process of earning an online degree in healthcare administration can vary greatly between schools. For students who wish to pursue a degree with no on-campus obligations, the good news is that virtually every online program in healthcare administration can be completed entirely remotely. Students earning a doctoral degree, depending on their faculty or dissertation committee and departmental regulations, may need to attend in-person meetings on campus. Depending on the school, however, these advisory sessions may take place over video chat.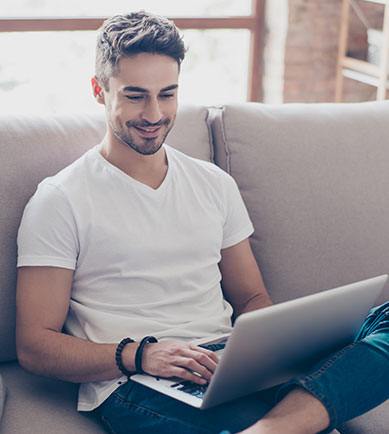 Online healthcare administration students may take classes presented in either a synchronous or asynchronous learning format. Synchronous coursework requires learners to attend class on a regular schedule, oftentimes alongside other online students, at specific times during the day or evening. In these cases, students can participate in online group activities such as message boards, chat rooms, and live video lectures. Asynchronous learning, on the other hand, allows students to work more independently on a schedule of their choosing. In most healthcare administration programs that feature asynchronous classes, students can access course materials, including lectures, assignments, and exams, at any time, although specific deadlines for homework and projects are still common. Regardless of the format, either fully-online or hybrid (a blend of on-campus and online classes), healthcare administration online students need to be proactive and organized self-starters.
Comparing Online Healthcare Administration Degree Options
The section below highlights program requirements, duration, and potential career options for associate, bachelor's, master's, and doctoral programs in healthcare administration. With this information, prospective students can quickly assess the time commitment and potential employment opportunities upon graduating with their degree.

Online Associate Degree in Healthcare Administration
Students in associate degree programs explore the different types of roles carried out by healthcare administrators and hospitals, nursing facilities, physician offices, and insurance companies. Associate students often enter a program to prepare for further study in a bachelor's program or pursue entry-level positions in their field. Programs include introductory courses in business management, organizational behavior, principles of marketing, foundations of healthcare management, and business communications.

Other Common Requirements: N/A

Part-Time Program: 3 years
Full-Time Program: 1.5 to 2 years


Online Bachelor's Degrees in Healthcare Administration
Bachelor's degree students study similar topics as associate degree learners but on a deeper level. Bachelor's students study real-world situations in case studies to understand and learn how to uphold the highest professional standards in the field. Additionally, bachelor's degree seekers complete general education courses in the humanities, computer sciences, social sciences, history, science, and more. A bachelor's degree in healthcare administration best serves learners interested in pursuing entry- and mid-level work in the field. Alternatively, this degree prepares undergraduates for further education at the graduate level.

Other Common Requirements: Capstone project or final paper

Part-Time Program: 4 to 5 years
Full-Time Program: 3 to 4 years


Online Master of Healthcare Administration (MHA) Degree
A master's degree in healthcare administration allows learners to further explore a concentration or specialization in the field. Most colleges and universities expect incoming master's students to possess a history of related undergraduate coursework or an undergraduate degree in healthcare administration. Some programs also require students to have at least three years of healthcare admin work experience. Master's learners often move on to advanced careers in the field, including positions in hospitals, research facilities, and educational institutions. This degree is best for remote students interested in developing a specialization in the field and pursuing higher-level administrative and management positions. A master's degree may also qualify healthcare administration graduates for some teaching positions at the college or university level.

Other Common Requirements: Master's thesis or final research project

Part-Time Program: 3 to 4 years
Full-Time Program: 2 years

National Median Salary (2018)
$104,980
National Job Growth (2018 to 2028)
6%
Job Level
Mid-Level / Late Career
Postsecondary Education Administrators
National Median Salary (2018)
$94,340
National Job Growth (2018 to 2028)
7%
Job Level
Mid-Level / Late Career

Online Doctoral Degrees in Healthcare Administration
Students interested in pursuing a doctoral degree in healthcare administration choose between two degrees: a Doctor of Healthcare Administration (DHA) or a Doctor of Philosophy (PhD). While both degrees prepare learners for the highest-level jobs in the field, the DHA is best for those interested in direct administrative leadership positions. The PhD is a research-focused degree that readies learners for college and university teaching positions and academic research pursuits.
Online Doctor of Healthcare Administration (DHA)
The DHA is best for students who foresee a career as administrators, high-level managers, and healthcare executives. Students in online DHA programs train for these positions by studying areas such as health policy and regulations, economics, finance, and informatics. Required courses for DHA students typically include quantitative and qualitative research methods, research design methods, organization innovation and business strategies, and leadership theory. Most programs include multiple dissertation-focused classes to help walk remote students through the process, including coursework focused on academic writing and research methods, writing an annotated bibliography, and writing a literature review.

Other Common Requirements: Write a doctoral dissertation, pass qualifying exams, pass dissertation defense.

Part-Time Program: 5 to 7 years
Full-Time Program: 3 to 5 years

National Median Salary (2018)
$70,414
National Job Growth (2018 to 2028)
18%
Job Level
Mid-Level / Late Career
National Median Salary (2018)
$67,942
National Job Growth (2018 to 2028)
18%
Job Level
Mid-Level / Late Career
Online PhD in Healthcare Administration
The PhD is a research degree that prepares learners to contribute to and advance the body of knowledge that currently exists in their field. It's best for online learners who wish to pursue high-level teaching or research careers at colleges, universities, or research organizations. PhD graduates can also find fulfilling work at nonprofit and governmental organizations.
PhD programs in healthcare administration allow learners to develop a specialization in the field. Depending on the program, doctoral degree holders can pursue concentrations in areas such as quality management, financial management, and healthcare policy. Required coursework and areas of study typically include research methodologies, quality improvements, finance, and organizational analysis.

Other Common Requirements: Write a doctoral dissertation, pass qualifying exams, pass dissertation defense, attend several on-campus residencies.

Part-Time Program: 5 to 7+ years
Full-Time Program: 4 years

College or University Professor
National Median Salary (2018)
$78,470
National Job Growth (2018 to 2028)
11%
Job Level
Mid-Level / Late Career
Medical Sociologist
National Median Salary (2018)
$82,050
National Job Growth (2018 to 2028)
9%
Paying for Your Online Healthcare Administration Degree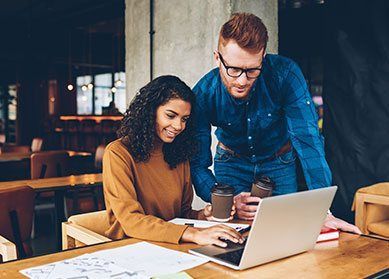 While the total cost of a healthcare administration degree can seem overwhelming at first, there are many ways to save money, especially by securing scholarships and grants. Students should consider all potential avenues to garner funding assistance, including awards from inside their department or school and those awarded by outside organizations or individuals. Scholarships can be need- or merit-based. Additionally, some awards are reserved for students from particular ethnic backgrounds or those pursuing a certain field of study. Students should apply for as many scholarships or grants for which they qualify in order to maximize their funding opportunities.
Recommended Healthcare Administration Degree and Career Resources
Check out our dedicated student resources page for healthcare administration students, where we've listed a variety of online resources that are helpful for both new learners to the field and seasoned professionals. You'll find healthcare admin professional organizations that provide valuable resources for members (especially those who are students or new graduates), helpful online communities you can join, support resources specifically designed for online healthcare admin students, and much more.