MEET THE EXPERT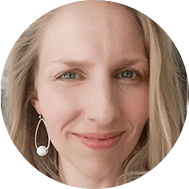 Occupational therapists help patients who face new and sometimes difficult circumstances related to illness, injury, or disability. They may help patients learn or regain day-to-day skills, or develop entirely news ones to manage new situations. Occupational therapists are in high demand given their specialized skills and the critical treatment they provide.
This demand has lead to an increase in formal training opportunities for occupational therapists and occupational therapist assistants. Coupled with the overall growth of online learning across all of higher education, and a number of partially online occupational therapy programs have emerged. Before rushing to apply or enroll, however, it's important to do your homework: which schools offer a quality and affordable education, which programs have the proper accreditation, and, most important, what do you need personally to make your educational journey a success? Read on to see the best schools, take a peek at OT curricula, and see what it takes to graduate and land your first position as a licensed occupational therapist.
Earning Your Occupational Therapy Degree Online
Earning an occupational therapy degree online can have numerous advantages over the traditional on-campus program. While online learning isn't perfect for everyone, it has benefits that are pretty hard to beat for some.
Convenience
The ability to take OT courses on your own schedule is a major benefit of attending an online program. Even blended programs that have in-person curriculum requirement make obtaining a master's degree in occupational therapy so much easier when the bulk of the curriculum is available online. When completing these in-person requirements, many online programs still keep things convenient by allowing you to find a nearby location where you can complete the field requirements. Since this hands-on training takes place near the end of the program, you'll already have the knowledge and skills to hit the ground running.
Developing persistence
When you're working as an occupational therapist, persistence is the name of the game. Many patients will need guidance for quite some time; their advances might seem so incremental that it becomes frustrating for everyone involved. And some patients might not be willing or ready to receive your help, which means you must be even more persistent when convincing them, from one session to another, to stick with what they need to do. Having the discipline to remain persistent in helping a patient or finding alternative treatments is essential. Completing an online degree requires persistence, too. The self-directed nature of the program means you must have firm self-discipline to complete assignments on your own, often by creating a personal schedule that requires you to stick to the program.
Honing of multitasking skills
Online programs provide maximum flexibility, which is why they typically attract those with other obligations, such as work or family. As a result, online students quickly become masters of multi-tasking. Those multi-tasking skills can carry over to practice as an occupational therapist. It's common for occupational therapists to juggle several things at once, such as keeping track of how many times a patient does a particular action, anticipating what activity the patient will choose to do next and figuring out how to apply that as a treatment. Then, while the occupational therapist is typing up notes following the treatment, they are planning what activities to suggest when working with the next patient.
Of course there are also some challenges to choosing an online program. Here are some of the issues you might face:
More time until graduation
Depending on the program, online students may take the same amount of time to graduate as traditional, on-campus students. However, in many cases the online degree path for an occupational therapy master's degree takes longer, sometimes up to a whole year. This added time in school can mean more money spent in tuition and a delay in when the first paycheck as an occupational therapist will arrive.
Finding a fieldwork location
Practically all occupational therapy online programs have a real-world component. These fieldwork courses usually take place in the final year of the program. How an online student completes these fieldwork requirements depends on the specific program; many of them have pre-determined locations where students can take their fieldwork courses. But these facilities don't work for all online students. Therefore, sometimes students must work with their program officials to find a facility that can more easily accommodate the student's needs with scheduling or geographic location. This can take serious communication between a facility and the school — often in the form of a legal contract. The earlier you can line up a fieldwork facility, the better.
Now that you've seen the pros and cons, let's take a look at how online programs for occupational therapy work.The vast majority of online occupational therapy programs are in a hybrid format, with both online courses and in-person requirements. The ratio between online and in-person requirements will vary among online programs. At the very least, an online program will require you to complete roughly a semester's worth of fieldwork credits to complete their degree and be eligible to sit for the national licensing exam.
Where you obtain the field experience also depends on the specific program you choose to attend. Most programs have established arrangements with certain facilities or allow students to choose an "outside" facility as long as it meets certain requirements.
When looking for an online occupational therapy program, there are numerous options at various levels. But not all of these lead to licensure. Read on to better understand the degree paths available to you.
Online OT Degree Programs by Level
There's no single route to becoming a licensed occupational therapist. Some people complete an occupational therapy assistant program online (or on campus) before pursuing graduate studies, while others use a bachelor's degree as their stepping stone. Whichever your path, it's important to know what to expect if you have visions of graduate-level work in the field. Let's take a closer look at the master's and doctoral degree options in occupational therapy to see which path makes the most sense for you.
Online Master's in Occupational Therapy
The master's degree is the minimum required to become a licensed occupational therapist. Most programs last between two and three years, and a growing number of programs provide a bulk of their curriculums online. There are currently no fully online entry-level master's level occupational therapy programs, thanks to the mandate that graduates have a certain amount of hands-on experience. However, outside of these fieldwork curriculum requirements, many online programs offer the majority of their instruction through virtual means. To learn more, visit our detailed page on master's in occupational therapy online.
Online Doctorate in Occupational Therapy
Core OT Knowledge & Skills
The specific skills and knowledge an occupational therapist must know to treat patients will be conveyed through a reputable program. The level of familiarity with certain skills and information will grow as you get more advanced training. Regardless of which degree you're earning, you can expect to learn the following skills, all of which will be useful in the occupational therapy setting.
Communication skills
Occupational therapists must be able to communicate effectively with patients, family members of patients and colleagues. The ability to communicate with all parties involved with a patient's treatment is critical because some patients may not be able to communicate on their own. Additionally, consulting with nurses, physical therapists, social workers, and fellow occupational therapists may be required in situations where a team approach to treating a patient is useful.
Critical thinking
Critical thinking is a bit of a buzzword these days, but that doesn't diminish its importance. Occupational therapists should expect to deeply review research data, medical files and other relevant patient records to not only establish treatment models, but identify any unknown issues that must be also be addressed.
Empathy
The ability to understand and feel what the patient is going through helps create a rapport. This is important not just to establish good communication, but also to build credibility, respect and trust with the patient. An occupational therapist will be far less effective when a patient is constantly second guessing the value or motivation of the assistance offered.
Patience
Patience is another must for occupational therapists. It might be nice to quickly treat and assist a patient, but often injuries, illnesses and certain medical conditions are simply so severe or complex that they cannot be easily treated. Therefore, occupational therapists must ensure they take the necessary time to deliver quality treatment while keeping the patient comfortable and at ease.
Flexibility
Every patient is unique, and even though they may have a "textbook" health issue, that doesn't always mean a therapist can utilize a textbook treatment approach. And in some cases, a patient may present unique challenges that require the occupational therapist to devise some clever or unconventional treatments.
Accreditation, Financial Aid, and Licensing
The occupational therapy profession is highly regulated, and part of that regulation requires that students graduate from an accredited program. This accreditation allows students to receive financial aid and become licensed by the relevant statute licensing authorities. The accrediting authority for occupational therapy programs is the Accreditation Council for Occupational Therapy Education (ACOTE).
The ACOTE is the accrediting body of the American Occupational Therapy Association (AOTA). AOTA is the leading professional association representing occupational therapists and occupational therapy students in training. AOTA works to promote the professional and academic interests of those in the occupational therapy field.
ACOTE is recognized by both the US Department of Education as well as the Council for Higher Education (CHEA). It accredits more than 400 programs in the United States and its territories. ACOTE ensures that graduates of accredited programs have the necessary level of knowledge and training to treat patients as effectively, safely and ethically as possible.
When accrediting a program, ACOTE will look for a variety of factors at the school, such as inclusion of both classroom and fieldwork training, acquisition of foundational knowledge in scientific subjects and principles, familiarity with diversity issues, awareness of various forms of treatment models, the ability to develop treatment models to address many different types of patient issues and possession of effective interpersonal skills to communicate with patients and colleagues.
Why Is Accreditation Important?
Accreditation is a process in which a third party reviews a school or program and certifies that it meets certain minimum education requirements. Accreditation is critical when enrolling in any program, regardless of what academic credential you are looking to earn. There are two primary reasons to apply to and attend only an accredited program.
First, the accreditation ensures you will receive a quality education that is recognized by others, such as certifying bodies, government agencies, other occupational therapy programs and future employers. For example, to sit for the national licensing exam, applicants must graduate from an accredited occupational therapy program.
Second, accreditation is required for most forms of financial aid. Practically all government and private sources of financial aid will require application to or enrollment in an accredited school or program as a condition for the awarding of financial aid. By attending a school that's not accredited, you are almost guaranteeing that you won't be able to get any financial aid to help pay for your education.
To ensure you're getting the high-quality education you deserve, make sure to vet any program before enrolling.
Do Occupational Therapists Need a License?
Getting a master's degree in occupational therapy is not quite enough to become registered and start treating patients: all 50 states require occupational therapists to become licensed before they start practicing. Each state has its own requirements for licensure, but they all require taking and passing the National Board of Certification in Occupational Therapy (NBCOT) examination.
To be eligible to sit for the NBCOT exam, occupational therapists must graduate from an accredited occupational therapy program and finish all fieldwork requirements. Additional requirements for licensing may include completing and submitting a state-specific license application, paying an application fee, and registering for the exam. The exam registration fee, as of 2019, is $515 online, and $555 via paper application. Exam applications are valid for three months. To learn more about what is required in your state, check with your state licensing board.
Careers & Salaries for Occupational Therapists
With more people expected to require medical services in the foreseeable future, most healthcare professions are expected to grow much faster than the national average. The occupational therapist profession is no different. The Bureau of Labor Statistics projects that from 2016 to 2016, the growth rate for occupational therapists will be 24 percent. This is more than three times what the Bureau of Labor Statistics projects for all occupations over the same time period.
One major reason for this significant need for occupational therapists is the growing number of people who can afford medical care now that millions have been able to obtain health insurance through the Affordable Care Act. A second major reason is due to an aging population. As Americans get older, there will be a much larger demand for professionals who can help these individuals maintain independent living arrangements or acquire skills that allow them to continue to work or simply live their everyday lives.
The growth rate of occupational therapists from 2016 to 2026 is also significantly higher than that of registered nurses (15 percent), one of the most in-demand healthcare professions in the country right now. However, the occupational therapist growth rate is in line with several similar professions, including occupational therapist aides and assistants (28 percent) and physical therapists (28 percent).
Most of these new jobs will be in either a private practice or hospital setting. Approximately half of all occupational therapists work in these two types of healthcare facilities.
What Do Salaries for Occupational Therapists Look Like?
Occupational therapists have the opportunity to make a very comfortable living. According to the Bureau of Labor Statistics, the annual salary for an occupational therapist is $83,200. Those working at the lower pay ranges (10th percentile) can still make a decent annual salary of $54,560. And occupational therapists lucky enough to be in the 90th percentile will make $120,440, on average. Keep in mind these numbers are based on a variety of factors, including experience, work setting, specialization and geographical location.
Getting Started
Still interested in working in the occupational therapy field? There are multiple program pathways to consider. Depending on your personal and professional needs, you may want a mostly online program, if available. You may want an undergraduate degree so you can begin working in the industry as quickly as possible as an aide or assistant. For those who wish to become a fully licensed occupational therapist, a master's level program will be a necessity. To learn more about your educational options, visit our full page on How to Become an Occupational Therapist to get started.