The Best Online Pharmacy Tech Schools
With so many online pharmacy tech schools now available, it's easy to feel overwhelmed by all the choices. To help, we've identified the best schools and programs for aspiring pharmacy technicians looking for a flexible and affordable higher education. The following schools represent some of the best and comprehensive programs available, with the accreditation you need to begin a rewarding career as a pharmacy tech. See who is leading the way for 2020.
Brighton College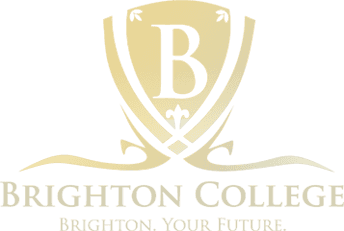 Brighton College operates its main campus in Arizona but also provides distance learning education for students throughout the country. The institution offers a pharmacy technician certificate for individuals who want to gain the skills and competencies necessary to take on this important role. During the course of their studies, learners review topics such as medical terminology, diseases, alternative medicines, classification of drugs, pharmacy procedures, HIPAA requirements, prescription processing, and the history of pharmacy.
The school works with students both while enrolled and after leaving to provide supportive job assistance and career mentoring. All learners can opt in to the school's career exploration class, which teaches skills related to creating a resume, preparing for interviews, networking, developing professional relationships, and managing your career path.
After completing the certification requirements, learners must sit for the pharmacy tech exam. Brighton Colleges provides vouchers of up to $150 for graduates to help offset the cost of the exam. Learners pay $3,375 for this program, which includes tuition, resource fees, and an enrollment fee. It does not cover the cost of textbooks and materials. Individuals able to pay in full upfront spend only $3,075.
San Francisco State University
Campbellsville University
Why Online Training for Pharmacy Tech?
Online pharmacy technician programs appeal to many learners as they allow students to work toward their education while maintaining flexibility and balance within their personal, professional, and academic lives. Lots of distance learners decide to keep working while enrolled as many programs allow students to complete assignments at times that fit their schedules. While some classes may still need to be taken in person (particularly those with clinical components), online courses offer many benefits. Some of these include:
Convenience
Many academic classes can be taken online, making it easy for distance learners to interact with their professors and peers, turn in assignments, review course materials, and take exams from any location with a secure and steady Wi-Fi connection.
Cost
Students can complete pharmacy technician programs at relatively low costs if they find the right school. At Penn Foster College, for instance, students pay just $999 for the program, practice lab kit, and PTCE exam. If attending a private institution, learners may pay more.
Time to completion
Individuals wanting to move into a pharmacy technician role can quickly find programs that allow them to jump from start to finish in less than three months. ECPI University's Professional Development Center, for instance, provides a 10-week certificate program.
3 Types of Pharmacy Tech Programs Online
Before selecting a pharmacy technician online program, prospective online students must do their research to fully learn about what's available. Unlike other academic paths that only exist as a degree, learners interested in pharmacy tech programs can choose from three different options. When reviewing the differences amongst certificates, diplomas, and associate degrees, individuals should consider where they want their career to go after working in the position for a few years. Those with aspirations to become a pharmacist or take on a more senior-level role often complete a different program than those who simply want to start working quickly.
Certificate
Pharmacy tech certificate programs offer the most direct path to a career, making them great options for individuals who want to get into a job quickly. The length of programs vary by school: some last only a few weeks while others take close to a year. At San Joaquin Valley College, students enroll for nine months. Because these programs are shorter than diploma or associate degree paths, students may participate in fewer clinical opportunities and bypass general education coursework. For learners who don't want to spend thousands of dollars, certificates also offer a cheaper option for gaining an education.
Curriculum Review: Pharmacy Tech Classes Online
Although they work under the supervision of a licensed pharmacist, pharmacy technicians take on much of the responsibility in ensuring they provide the correct medications and dosages to the individuals they serve. Because of this, it's important for all graduates to possess a thorough and well-rounded set of knowledge upon graduating. The majority of pharmacy tech courses can be completed online at times best suited to individual students' schedules, but many programs also mandate an externship. This must be completed in a local, approved pharmaceutical setting. Review the courses highlighted below, but conduct additional research to learn more.
Introduction to Pharmacy
Enrollment in this course guarantees newly admitted students the opportunity to study the foundations of the discipline. Learners cover topics such as the history of pharmacy practice, the future of the industry, key concepts surrounding communication and customer service, and pharmacy-specific laws and ethics.
Foundations of Pharmacology
Pharmaceutical Calculations
Understanding Pharmacy Tech Certification Online
Although not required, completing certification as a pharmacy technician offers many benefits for individuals and does not cost a lot of money. Individuals interested in learning more about this process can review our list of frequently asked questions below. Those seeking more answers should visit the Pharmacy Technician Certification Board or the National Healthcareer Association website.
Why should pharmacy techs receive certification?
While not always required, the Pharmacy Technician Certification Board (PTCB) reports higher earnings and more opportunities for career growth for individuals who receive certification than those who bypass this step. When competing for a new role, certification also helps applicants stand out from those who who aren't certified.
How do I become certified?
To receive the CPhT title, individuals must pay $129 for the exam and fill out an application. Schedule an appointment after receiving authorization and pick one of the 1,400 approved testing locations throughout the country. Individuals take the multiple-choice exam consisting of 90 questions (and requiring two hours) before receiving their official scores within one to three weeks of the exam.
Get insider tips for passing the PTCB certification exam here.
Are there any requirements for receiving certification?
Applicants must possess a high school diploma or GED. They must also disclose any actions taken in criminal cases or by the State Board of Pharmacy. In addition to receiving a passing score on the Pharmacy Technician Certification Exam (PTCE), they must also comply with all PCTB certification policies.
Do I need to receive licensure as a pharmacy technician?
Simply put, it depends on the state in which you live. Some states require individuals receive licensure in order to demonstrate minimum competencies and protect the well-being of individuals seeking pharmaceutical drugs. As of 2016, 11 states mandated licensure.
Do I need to register as a pharmacy technician?
Again, it depends upon the state in which you live. More and more states are requiring pharmacy techs to register so they can be tracked as they move from state to state. This helps ensure that no individual imperils life by misfiling a prescription without consequences by simply moving to a different state. As of April 2016, 34 states (and Washington D.C.) maintained a list of registered pharmacy techs.
How frequently are certification exams offered?
The Pharmacy Technician Certification Board works with Pearson testing centers to make the Pharmacy Technician Certification Exam available often. Students can schedule their exams through the Pearson VUE website and can select from Monday to Friday testing days. Some centers also offer Saturday testing days for individuals who work during the week.
Do I need to renew my certification?
Yes. The Pharmacy Technician Certification Board requires that all individuals who receive CPhT status seek recertification every two years. To do this, individuals must complete at least 20 continuing education hours every two years and demonstrate that they are in good standing with the state board and with PTCB.
Online Pharmacy Tech Programs with Financial Aid Support
Before enrolling in a program, most students need to consider their financial options. Luckily, pharmacy technicians can select from a number of funding options at their fingertips, with options including federal financial aid, grants, work-study funds, institutional scholarships and grants, and a number of scholarship options provided by private foundations or pharmaceutical corporations. Learners should also check with their state department of education to see if any options exist. Check out EduMed's comprehensive guide on financial aid to learn more about this process.
Many online pharmacy tech programs maintain financial aid departments that offer support and resources to current and future students. Some learners may find it most helpful to meet with a financial aid officer for one-on-one sessions while those juggling personal, professional, and academic responsibilities may benefit best from financial aid videos that can be viewed 24/7 on the school's website. Information can be found on institutional websites, including detailed information on potential funding options, a list of relevant scholarships for pharmacy tech students, and details about receiving federal loans via the U.S. Department of Education. Some schools offer in-house payment plans for individuals who may not be able to provide the full amount up-front but can pay during the course of enrollment. As reviewed earlier in this guide, Brighton College provides a similar scheme.
Career Growth for Pharmacy Technicians
Before moving to a pharmacy technician career, individuals considering this path want to understand how stable the job market is for workers and how it may shift in years to come. According to the Bureau of Labor Statistics, roles for pharmacy technicians are projected to grow by 12% between 2016 and 2026 – a rate high above the national average for all occupations. Approximately 402,500 Americans currently fill these roles, but the BLS projects an additional 47,600 new roles will be added. Reasons for this growth include an expanding aging population requiring more medication, more incidents of chronic diseases, and an increasing number of responsibilities given to pharmacists – requiring them to seek additional support from pharmacy techs.
The majority of pharmacy techs work in pharmacies and drug stores (52%), but they can also be found in hospitals (16%), general merchandise stores (10%), and food and beverage stores (8%). When looking at career growth rates for other medical support roles, pharmacy techs rank favorably. Roles for dental assistants will grow by 19%, as compared to medical assistants (29%), medical records and health information technicians (13%), and medical transcriptionists (-3%).
After completing a pharmacy tech program, some learners may decide to pursue further education and become licensed pharmacists.
How Much Do Pharmacy Technicians Earn?
Pharmacy techs earn varied salaries based on where they work and where they fall on the spectrum of earners.
| | Lowest 10% | Median | Highest 10% |
| --- | --- | --- | --- |
| Pharmacy Tech | $22,000 | $31,750 | $46,980 |
By industry:
| | |
| --- | --- |
| Hospitals: state, local, and private | $36,710 |
| General merchandise stores | $31,320 |
| Food and beverage stores | $29,860 |
| Pharmacies and drug stores | $29,500 |
Source: "Pharmacy Technicians", Bureau of Labor Statistics