MEET THE EXPERT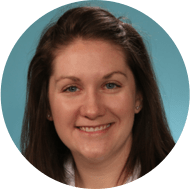 2020's Best Online BSN to DNP Programs
As more BSN to DNP programs become available online, finding the one that meets your personal needs and academic goals can feel overwhelming. Fortunately, EduMed provides several best in class program profiles to help students differentiate their options and figure out what they want out of their degree.
These profiles highlight some of the most affordable and comprehensive programs – all of which maintain proper accreditation – to ensure students have the information they need to make an informed decision. We've also spotlighted three top programs to kick off this ranking. See who stands out for 2020.
Fort Hays State University

From its home base in Hays, Kansas, Fort Hays State University provides a BSN to DNP program for individuals who already meet all Bachelor of Nursing requirements. The program is mostly online, but students will need to visit the campus a few times during their four years of full-time study. The school publishes the dates for campus intensives at least six weeks in advance to help students prep for travel.
The BSN to DNP program at FHSU follows a family nurse practitioner tract, which requires 76 credits in total. The program starts in the summer, beginning with foundations for the doctoral leader and informatics in health care systems. Students are required to take two to three classes each semester, covering topics such as evaluation and management in health care systems, epidemiology in public health, advanced pathophysiology, and evidence-based practice and scholarly tools.
Applicants need at least a 3.25 GPA and must submit three letters of recommendation, a resume, and a personal statement. An interview is also required. FHSU maintains accreditation through the Kansas State Board of Nursing, the Kansas Board of Regents, and the Higher Learning Commission.
BSN to DNP: Campus vs. Online vs. Blended
With so many different nursing specialties available, RNs looking to become advanced practice nurse practitioners (APNP) need to choose their program carefully. Many BSN to DNP programs require students to select a specialty when applying, so you should have some idea of your preferred focus before enrolling.
The following are some of the main types of BSN to DNP programs available, including the main areas of concentration available to students.
Program Delivery Options
There are a variety of ways that online BSN to DNP students can complete their degrees. Fully online programs may best suit those with busy schedules, as these programs make it possible to complete coursework from home on your own timeline. Some students may want to take part in campus activities, but can't commit to regular visits. For these learners, limited campus visit programs often provide a good balance. Still others want the best of both worlds, preferring a blended approach that lets them straddle time between virtual and brick-and-mortar classrooms.
Read about each to find the one that works for you.
Fully online BSN to DNP programs
Fully online programs allow degree seekers to complete all program requirements without ever visiting campus. Students will need to complete their clinical practicum in person, but they can do this in their area rather than traveling to the location of the school.
Limited campus visits
Schools offering this option tend to provide the majority of coursework online, but schedule several intensives throughout the program that require short visits to campus. These can last anywhere from a weekend to a week and take place as frequently as once a semester or as little as once a year.
The blended BSN to DNP
Also known as hybrid programs, blended programs split program requirements between virtual and campus-based classes. Students will likely spend about half their time in each, providing a great option for those who need some flexibility but also want to enjoy the benefits of face-to-face instruction and access to campus resources.
Areas of Concentration
Nursing is an incredibly broad field with a variety of degree concentrations to help students build skills and competencies in their area of interest. Some individuals may feel a calling to work with the elderly and decide to focus their efforts in adult-gerontological acute care; others may want to work across the lifespan and select the family nurse practitioner specialization. Regardless of your interests, there's a good chance that a concentration exists for you.
Some of the most popular options currently include:
Adult-Gerontological Acute Care
Neonatal
Family Nurse Practitioner (FNP)
Pediatric Acute or Primary Care
Psychiatric Acute Care
Women's Health
Inside Online BSN to DNP Programs
While every online BSN to DNP program has slightly different coursework and requirements, understanding how these programs typically work can help you decide if it's the right next step for you. Learning more about the benefits and challenges of an online nursing program and what and how you'll learn can also help you decide if this format will meet your academic and personal needs.
How BSN to DNP Programs Work Online
Whether a degree seeker selects a fully online or hybrid program, benefits and challenges exist with each. Fully online programs provide maximum flexibility, but some learners may miss interacting with peers and professors on campus each week. Hybrid programs allow for more face-time, but can put a time strain on individuals balancing busy professional and personal lives alongside school.
Many mostly online BSN to DNP degrees exist in a cohort fashion, meaning students enter the program at the same time and progress through the coursework together. This can be great for collaboration, but doesn't allow students to accelerate their plan of study and graduate more quickly, as they cannot move faster or slower than their classmates.
How the Clinicals Work
As part of degree requirements, all nursing students in this type of program complete clinicals to gain real-world experience before graduating. For most BSN to DNP programs, requirements hover around 1,000 hours. Students enrolled in a brick-and-mortar program usually select from an approved list of sites, while online students need to do a bit more legwork.

Online students typically look for a site in their region, but approval from the program administrator is usually required. Other schools may find an organization for the student. You should check with the program administrator to find out how clinical locations are chosen.
In addition to gaining hands-on skills, clinical experiences can potentially lead to employment. Students who impress their supervisors may be able to leverage the clinical into a job offer, so picking a location where you can see a future is important. Before deciding on a location, however, make sure you do your due diligence. Just because an organization is prestigious doesn't mean it's a good fit. Take time to read about the facility's mission, areas of specialty, employee benefits, and other factors before applying.

The Online BSN to DNP Curriculum
Coursework varies by program, but most cover general topics such as research methods, nursing leadership, nursing across the lifespan, and pharmacology. The following table gives students an idea of what to look for, but you should review individual schools to get a clearer sense of requirements.
| Term | Courses | # Credits |
| --- | --- | --- |
| Summer | Doctoral Leader Foundations, Health Care Systems Informatics | 6 |
| Fall | Theories in Nursing Development, Health Care Systems Management and Evaluation, Advanced Statistics | 9 |
| Spring | Policy and Politics within Healthcare, Public Health Epidemiology, Nursing Research | 8 |
| Summer | Roles in Primary Care for Nurse Practitioners, Primary Care Health and Wellness Promotion | 4 |
| Fall | Advanced Pathophysiology, Nursing Leadership | 6 |
| Spring | Advanced Pharmacology, Health Assessment Practicum, Health Assessment Lecture | 6 |
| Summer | Care Across the Lifespan | 2 |
| Fall | Primary Care, Scholarly Tools and Evidence-Based Practice, Primary Care Preceptorship | 8 |
| Spring | Diagnostics and Procedures in Primary Care, Preceptorship, Primary Care, Research Methods | 8 |
| Summer | Primary Care within Families and Communities, Capstone Project | 6 |
| Fall | Primary Care Preceptorship, Residency, Capstone Project | 6 |
| Spring | Capstone Project, Residency, Preceptorship | 6 |
DNP Research Project
The culminating research project is an integral part of any AACN-accredited BSN to DNP program and allows students to put their learning into actionable practice. These projects can take many forms. Some learners may decide to evaluate an existing program using knowledge gained from their courses, while others may write on an emerging topic within nursing.
Students work with an advisor to develop a project that focuses on their specialty area and adequately demonstrates their learning throughout the program. In general, every research program should demonstrate skills in the following areas.
Expertise in reflective practice
Expertise in your area of interest
Independent practice inquiry
The ability to evaluate, translate, and use research and evidence to improve health and quality care outcomes
Organizational and systems leadership skills
Knowledge of advanced healthcare policy, ethics, and law to develop a population-based program based on the best available and current evidence
Entrance Requirements & Admissions
Being accepted to a doctoral program is no small feat, and you'll need to prove you're prepared and able to excel if you hope to make the cut. To be considered, individuals will need at minimum a BSN degree and an active and unencumbered RN license. Here are the other requirements students should expect, as well as ways they can stand out.
BSN to DNP Prerequisites
A BSN from a program accredited by the CCNE, ACEN, or CNEA.
An active RN license. Schools want to see that you successfully passed the NCLEX exam to gain your license and that you're currently practicing unencumbered. Read about campus, hybrid, and online RN programs.
Letters of recommendation. Most schools require three letters of recommendation from current/former supervisors, former professors, and other individuals who can speak to your work as an RN and your preparedness for advanced study.
Clinical experience. BSN to DNP programs are less likely to accept a student who just graduated from their BSN and lacks clinical experience. For the best chances, try working in the field full-time for at least a year before applying.
How to Stand Out
Unlike ASN or BSN programs, which frequently take a large cohort of students each year, DNP programs tend to be far smaller, more selective, and competitive. In addition to good grades and impressive work experience, students can take additional steps to help themselves stand out from other candidates.
Join a national nursing organization
Pursue additional nursing certifications
Participate in evidence-based practice projects
Apply for traineeships/internships
Students should also consider speaking to a faculty member or alumni from any programs they're considering. This can help provide insider knowledge on what they look for in prospective students.
How Much Does an Online BSN to DNP Program Cost?
Since this program is at the doctoral level, the cost-per-credit for tuition tends to be higher than bachelor's programs, but they also typically require fewer hours. In general, students pay the lowest tuition at in-state colleges or at schools that charge resident and non-resident online students the same rate.
Tuition rates can vary widely, so it's important for students to find a program that meets both their academic and financial needs. The programs highlighted below illustrate the range of costs.
For information on how to pay for your online BSN to DNP program, check out the following pages: