Students who choose to work in medicine or healthcare have an exciting and highly rewarding career in store. But of course, the journey to get to that career might present challenges, such as finding the right school, figuring out the required certifications (if necessary), passing the require examinations and of course, deciding how to pay for it all. The good news is that there are many resources available to help students through the educational aspect, as well as resources to help them when they do land that career and begin working in the healthcare field. This guide provides a list of those resources to get you started on the road to success – no matter where in the journey you are.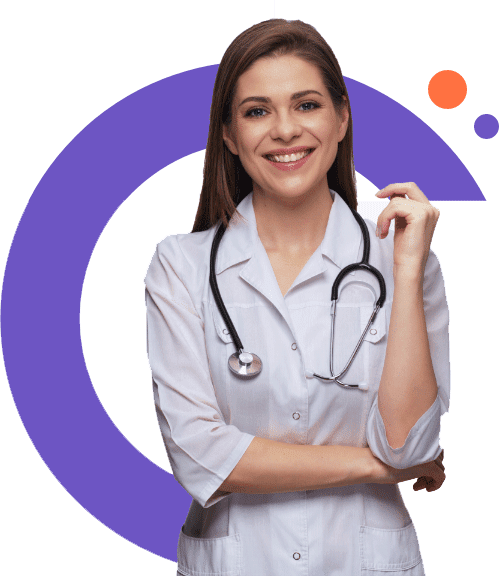 Education & Training
The single biggest challenge for anyone working toward a career in healthcare is getting the necessary education. This applies not only to prospective healthcare students, but to those currently working in the medical profession. You might be starting from scratch, about to attend your very first college class. Or you might be in the midst of a comfortable career but feel the need to enhance your management prospects or have your eye on that promotion. Or perhaps you're in healthcare already, but you're quite interested in making a lateral move to another area of the hospital or clinic. Whatever the case may be, additional education can help you get there. These resources are a great place to begin the important job of getting through the training and education you'll need to pursue something new.
Health & Wellness
College is a challenging time on many levels. Even when classes are relatively easy, there's still the task of balancing personal and work lives with what the school requires. For some, there's intense pressure to graduate and get the highest grades possible. So, it's common for college students, especially those in medical and health-related programs, to be under a lot of stress – and as everyone knows, as stress levels go up, good health can begin to suffer.
Finding some time to relax, breathe, and simply step away from school for a day is healthy and strongly encouraged. Here are a few ideas to help students to stay healthy, relax, and reduce their stress levels. Some of these resources have suggestions that might take time away from school, but the benefits will more than make up for any lost time studying.
Special Interest Students
Sometimes, it pays to be a little different. Students who are of a minority group, those who served in the military, or even those who choose a career a bit off the beaten path can all find resources and assistance that is tailored to their special status. This also applies to those who are choosing a career on the basis of being able to help those who are members of underserved groups, or those who are members of certain groups that need help in a special way, such as wounded veterans or those with disabilities.
The following is a list of organizations and resources that can help students with special interests. Keep in mind that this list is just a starting point – there are thousands of special interest groups out there!
Health Professionals
Whether you've reached your dream career in healthcare or you're working one job while going to school to pursue something more advanced, being a healthcare professional doesn't mean you're done learning. In fact, most of your learning may still be ahead of you. Healthcare professional, whether a medical assistant or a nurse practitioner, are constantly gaining new knowledge, fine-tuning their existing skills, and taking on new and challenging responsibilities.
The following resources can help you, as a health professional, be a better practitioner, take your skills to new states, expand your professional network, and much more.