Today's Best Online ADN Programs
For those attending nursing school on campus and close to home, it's pretty easy to choose a school. But for online ADN programs where living close to the school isn't a requirement, it can be much harder to decide where to apply. That's where our "best of class" list comes in. We took a look at high-quality, accredited nursing programs across the country and narrowed the list down to these excellent, affordable online associate degree nursing programs. We then cast a spotlight on a few of the schools to give you a better idea of what you're signing up for in an ADN program.
Denver College of Nursing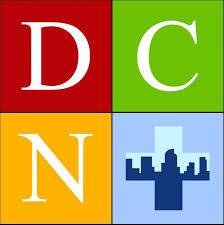 When it comes to registered nursing academic programs, the single most important metric is the NCLEX-RN passage rates of graduates. The national average for ADN-prepared candidates is approximately 85 percent. However, students that graduate from Denver College of Nursing easily exceed this statistic. For example, graduates from the Associate Degree in Nursing program passed the NCLEX-RN at a rate of 94.4 percent in 2017.
Of course, completion of Denver College of Nursing's ADN program doesn't guarantee passage of the NCLEX-RN, but these numbers are a great sign that at the very least, graduates are very well-trained to practice as registered nurses. In fact, 87 percent of program graduates find jobs a registered nursing following graduation and passage of the NCLEX-RN.
The ADN program lasts 66 weeks and has a hybrid curriculum. This is to be expected, because almost any reputable registered nursing program will have in-person clinical and laboratory requirements but provide for nursing coursework to be completed online. However, it's important to remember that some are more stringent about their on-campus requirements, and that is certainly true of the Denver College of Nursing; the ADN program only allows for some general education courses to be completed online.
These online courses are delivered through the Blackboard Learning Management System. They consist of typical general education areas such as writing, communication, mathematics, humanities, social sciences, psychology and language.
Purdue University – Global
Unpacking Online Associate Nursing Programs
Not all online college programs are fully online. Majors and degrees with more of a practical or hands-on element, such as nursing, are usually a hybrid of both online and in-person instruction.
Does Blended Mean Online?
A hybrid or blended online program means students receive both in-person and online instruction. The ratio between remote and on-site learning will vary depending on the school and program, but at the very least, laboratory classes and clinicals must be completed at a healthcare provider or simulation facility. In most instances, the introductory nursing courses that don't require any patient interaction, such as Introduction to Pharmacology, will be 100% online.
The specifics of online course delivery will depend on the school's choice of online learning management system, but Blackboard or Canvas are common choices. Other examples of classes that are usually available fully online in an ADN nursing program include:
Foundational Nursing
Microbiology
Health and Safety in Nursing
Pathophysiology
LPN to RN Transition
Labs and Clinicals
Laboratory portions of classes and clinicals cannot be replicated through current online course delivery systems. Because of this, most online associate degree programs have two main ways in which they allow students to complete their in-person course requirements.
First, the school that hosts the online program develops strong professional relationships with local hospitals, clinics and other healthcare providers. Under agreements with these off-campus providers, students can complete their clinical work. The student's only responsibility in this kind of arrangement is making sure to show up for clinical work on time and adhere to any requirements for completion.
Secondly, some schools might offer the student an opportunity to find their own clinical site. This is especially true if the online student is far away from the school at which they are earning the degree. In this case, students will work closely with a school liaison to ensure the clinic, hospital or other healthcare facility they choose is approved for teaching clinicals. This is almost always done on a case-by-case basis, and the student must be proactive about finalizing all the logistical details.
Laboratory courses are similar to clinical courses in that they cannot be completed online. Schools often have their own medical facility simulators on or near the campus that mimic a hospital-style environment. Here, students can expect to encounter mannequins that simulate patients in various conditions.
ADN Admissions Requirements
Each school and program will have its own set of admissions requirements. But most schools tend to require applicants to meet the following admissions requirements:
Completion of a high school diploma or equivalent.
Submission of an application for enrollment.
A minimum score on a standardized test, such as the SAT or ACT. In place of a standardized test score, applicant may need to pass a school-specific entrance exam.
Several professional letters of recommendation.
Otherwise show that they will be able to meet the licensure requirements to sit for the NCLEX-RN and become a registered nurse in the state in which they hope to practice. This includes being able to pass a criminal background check.
Some schools may also require:
Personal interview.
Proof of immunizations. If students aren't required to submit this information during the application process, they will need to do so before enrollment or before clinicals begin, depending on the school.
Completion of specific high school courses, such as algebra or advanced English, with a minimum GPA (often 2.0 or higher).
Personal statement.
How Long Are Online ADN Programs?
When calculating the length of an online associate's degree nursing program, there are several factors to keep in mind. For example, how a school accepts transfer credits from other schools can make it easier (or harder) to obtain advanced standing before enrollment. But one of the biggest variables is the academic path you choose. As you might imagine, a full-time path will take less time to complete than a part-time program. But exactly how different are these two options?
Can it take less than two years to complete? Definitely. At some online programs, completion in just 16 months is possible for certain students. This is often the case with those who already have some college credit under their belt; specifically, those who have already completed general education courses. As a result, they can jump right into the core nursing curriculum. There are three common ways students can get that head start:
Transfer credits
This is probably the most popular way to obtain advanced standing in the nursing program. Many associate degree programs will provide academic credit for courses taken elsewhere, especially when fulfilling general education requirements. The student will need to show that these courses were earned at an accredited institution with a minimum grade, such as a C or B.
Credit for work experience
Another popular way to save time is to get credit for work experience. This is especially true for those who already have experience working as licensed practical or licensed vocational nurses. Many programs will allow these students to bypass several basic nursing courses. For students with non-nursing experience, work experience credit is possible, but mostly for general education or non-core nursing prerequisites.
Military training
Many schools will provide college credit for military training as long as the training is evaluated by the American Council of Education (ACE). Alternatively, military training can be converted into academic credit if the student completes an equivalency exam, such as CLEP (College Level Examination Program) or DSST (DANTES Subject Standardized Tests).
Accreditation, Approval, and What It Means
Within the context of education, accreditation is obtained when a neutral third party reviews a school or program and determines if its curriculum meets a certain threshold of quality. Accreditation is important because it ensures students will receive a level of instruction that makes their degree worth the pursuit.
There are two primary types of accreditation: regional and programmatic. Regional accrediting bodies typically accredit entire schools, while programmatic accrediting bodies will accredit only specific programs. In nursing education, the two main accrediting bodies are the CCNE (Commission on Collegiate Nursing Education) and the ACEN (Accreditation Commission for Education in Nursing).
Accreditation is especially important in programs where graduates take on serious responsibilities. Nursing is a prime example, as the work of a nurse can make the difference in the life or death of a patient. Accreditation ensures that when you graduate, you will be ready to move into such an important job.
There are other reasons it matters, too. If you ever want to transfer your credits to a bachelor's degree program, it is usually only the credits earned from an accredited institution that transfer. In addition, not only does accreditation make it easier to obtain financial aid from public or private sources, but it conveys to the general public and future employers that you've been properly taught the skills and information you will need to safely practice as a nurse.
On a final note, prospective students may see that many nursing programs are "approved" by state nursing boards, but not accredited. In many states, graduating from an accredited nursing school is not required for licensure. However, the individual must graduate from a nursing program that has been approved by the applicable state licensing nursing board. To understand what the distinctions are and what your state requires, check with your state licensing board.
From ADN to Passing the NCLEX-RN
Any prospective nursing student interested in enrolling in a nursing program should make sure it will effectively prepare them to pass the NCLEX-RN. Without passing this exam, graduates cannot become registered nurses and all that time and effort into schooling will be wasted.
Besides tailoring the curriculum to cover subjects that will be on the NCLEX-RN exam, nursing schools will take additional steps to ensure their graduates have the best possible chance of passing. Some schools require students to take periodic assessments to not only identify deficiencies in the training, but also to encourage the students to further study what they've been taught. Other schools might provide a special NCLEX-RN review course for students near the end of the program or immediately upon completion.
A good way for future nursing students to find a reputable online associate degree nursing program is to look at the school's NCLEX-RN passage rates. As a general rule, the better the program, the higher rate at which its graduate pass the NCLEX-RN.
LPN to ADN Online Programs
Recognizing the desire for many LPNs to become registered nurses, several schools have special "bridge" programs. These allow practicing nurses to earn an associate degree and become registered nurses. Because LPNs already have significant training and classroom instruction within the nursing field, these programs allow students to save time when earning an ADN.
LPN to ADN programs take roughly 15 to 18 months to complete. The exact length will depend on whether the student attends full-time or part-time, if prerequisite courses are included in the curriculum, and the student's educational background. Most LPN to ADN bridge programs will give credit for LPN-related coursework. They often have generous transfer guidelines for giving credit for general education courses taken at other institutions.
Another advantage of LPN to ADN bridge programs is that students can begin their hands-on clinical training earlier in the program. As an added bonus, some schools will have a seamless transition for ADN graduates to go on and earn their bachelor's degree in nursing if they wish.
Career Growth & Salaries for ADNs
The career outlook for graduates with an ADN is extremely bright. The Bureau of Labor Statistics reports the median income for registered nurses is $70,000 and it projects a 15 percent growth rate from 2016 to 2026. Most graduates of an associate degree nursing program will go on to become registered nurses, but that doesn't mean that's all they can do.
One interesting job possibility is working as an expert witness for criminal or civil litigation. Many personal injury and criminal court cases need special witnesses with expertise in medicine to explain to jurors how a biological process works or how a health facility is supposed to operate. One thing to keep in mind is that the best expert witnesses will have at least a few years of experience working as a nurse in a medical setting. The more experience an expert witness has, the more powerful their testimony will be in court. Compensation for an expert witness can vary greatly based on the level of experience, popularity among lawyers, and whether they practice medicine on the side. However, PayScale calculates that legal specialists have a median salary of $60,272.
Another interesting career field is nurse informatics. An informatics nurse is a professional who combines knowledge of nursing along with information systems technology to help everyone take full advantage of technology in the medical field. For example, a software company might need feedback on a new monitoring system for vital signs. An informatics nurse would serve as an intermediary between the software company and hospital administrators and caregivers, such as nurses and doctors. According to PayScale, the median salary for an informatics nurse is $77,360.