Licensed practical nurses, often known as LPNs, perform many important, patient-focused tasks in medical settings. However, their opportunities for advancement can be limited. The great news is that those who want to move forward with their education and earn a BSN may be ahead of the game: They have already completed some nursing education and they have valuable hands-on experience, which means they aren't starting on the bachelor's degree from scratch. An LPN to BSN "bridge" program allows students to pursue their education while continuing to work, especially if they opt to pursue a bridge program online. Let's take a closer look at online LPN to BSN programs, including top schools, tuition, and the NCLEX.
Best in Class: Top LPN to BSN Programs Online in '19
If you're interested in enrolling in an online LPN to BSN program, you've got a lot of schools to choose from – and sometimes, too many choices can be a burden. To help make the decision easier for prospective students, we've created a list of some of the best LPN to BSN online programs available today. We consider these to be the best for working LPNs because of their affordability, flexibility and the quality education students receive. These programs are tailor-made for practical nurses who have professional and family obligations to handle but still want to earn a bachelor's degree in nursing. A few of the best programs are worthy of special attention. Let's take a look at the best of 2019.
Spotlight: Indiana State University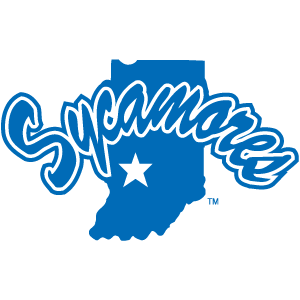 Located in Terre Haute, Indiana State University (ISU) takes pride in its public health academics. The school has a robust distance learning program consisting of more than 70 online programs, including its LPN/LVN to BSN undergraduate degree program.
Accredited by the Accreditation Commission for Education in Nursing (ACEN) and approved by the Indiana State Board of Nursing, the LPN/LVN to BSN program consists of 76 credit hours. All of the nursing major courses can be either taken online or completed by examination. For added convenience, clinicals can be set up in each student's community, making it much easier to complete the program without a long commute. It's perfect for those with work and family obligations, as students can earn their BSN without having to ever set foot on ISU's campus.
ISU has a generous transfer policy, allowing students to transfer up to 90 credit hours (although at least 30 credit hours in a bachelor's degree program must be completed through ISU). While each transfer request will be processed on a case-by-case basis, most college credits earned from a regionally accredited post-secondary institution will be accepted as long as the student has earned at least a "C" grade. Considering how many LPN programs require 40 or more credits, there is ample opportunity for incoming LPNs to bypass more than a few classes at ISU.
Spotlight: The University of Oklahoma: Fran & Earl Ziegler College of Nursing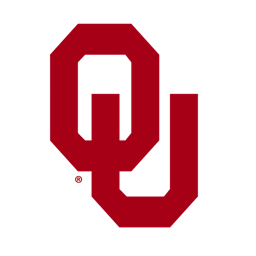 The University of Oklahoma Health Sciences Center Fran and Earl Ziegler College of Nursing was founded in 1911. It holds the distinction of being the state of Oklahoma's largest nursing program. The College of Nursing offers bachelor's, master's and doctorate level degrees, including its LPN to BSN program.
Like many other online LPN to BSN programs, the curriculum is provided in a hybrid format. However, unlike many other hybrid programs, students must travel to campus once a month on a Saturday for in-person class sessions. The program provides flexibility in other respects, including three campus locations in Lawton, Tulsa and Oklahoma City and two start dates (spring and fall).
There are three tracks available, allowing completion in two semesters (over nine months), three semesters and two years, which provides even more flexibility for busy students. The exact length of time for completion will depend on whether the student is enrolled in full-time or part-time status, as well as their start date.
The program consists of 127 total credits, 60 of which are exclusive to the LPN to BSN curriculum. However, the University of Oklahoma allows for easy transfer of credits, so most incoming LPN students shouldn't have to take all 127 credits to graduate. At this school, you'll be in a cohort full of nurses who know their stuff; incoming students must have at least 1,000 hours and one year of practical nursing experience and pass four National League for Nursing challenge exams.
Spotlight: North Dakota State University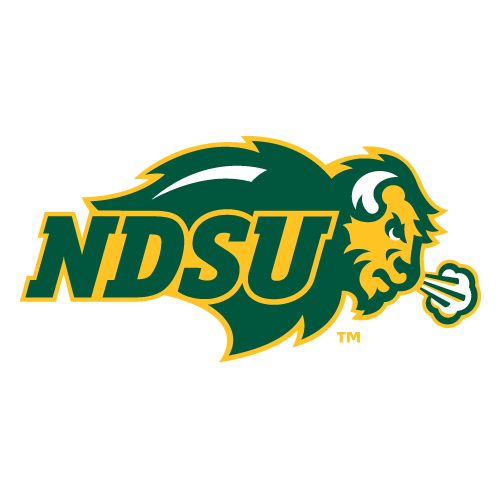 North Dakota State University (NDSU) is a leader in distance learning, with more than 25 online undergraduate and graduate degree programs; one of those is its LPN to BSN degree program. The program is accredited by the Commission on Collegiate Nursing Education and consists of 122 total credits. Of these 122 credits, LPN students must complete at least 60 at a four-year institution and 36 credits at NDSU. Luckily, NDSU readily accepts transfer credits from other schools as long as they're accredited institutions.
Admission is competitive, with the LPN to BSN program only accepting about 32 students each year. To be admitted into the program, students must complete all prerequisites as well as the general education requirements of NDSU. Once these are completed, students can expect to take some of the following core courses:
Nursing as a Scholarly Profession
Health Assessment
Leadership and Ethical Reflection
Public Health Nursing
Integrated Family Nursing
Complex Issues in Adult Health
Nursing Issues and Career Development
Psychosocial Nursing
Synthesis/Practicum
Once completed, students will be fully prepared to practice as registered nurses and pass the NCLEX-RN. For students who can visit the campus, there are several student organizations available, including the Student Nursing Association. Participation is valuable for creating connections with future colleagues and professionals in the nursing profession.
Spotlight: Kent State University
The LPN to BSN program at Kent State University (KSU) offers students one of the most flexible academic programs for practical nurses wishing to earn a bachelor's degree and become registered nurses. The curriculum is carefully designed to fully prepare students to pass the NCLEX-RN. The impressive numbers reflect this with a more than a 90% passage rate.
Accredited by the Commission on Collegiate Nursing Education, KSU's LPN to BSN program consists of 120 credit hours, 57 of which are prerequisites. KSU offers a number of cohort tracks that offer ultimate flexibility options, with the goal of allowing practical nursing students to continue working as an LPN while in school. Specifically, the LPN to BSN program is broken down into two phases. In phase 1, students complete their prerequisite and basic nursing courses. This phase can be completed either full-time or part-time and most classes are available 100 percent online.
In phase 2, the bulk of the nursing curriculum begins. At this point, students have three cohort options to choose from. The Daytime cohort takes four semesters to complete while the Summa and Cleveland cohorts take five semesters. All three cohorts require in-person class attendance, although the Summa and Cleveland cohorts allow for students to attend classes on nights and weekends. All three cohorts require students to attend class full-time.
How Online LPN to BSN Programs Work
Online LPN programs work by allowing practical nurses to leverage their existing training and experience. This allows them to obtain a bachelor's degree and become registered nurses more quickly than a student without a nursing background. But since many LPNs will want to continue working while in school or have family obligations to honor (or both!), online programs offer the flexibility busy students demand. Even if some hands-on work is required, the bulk of the courses can be completed online. Many schools go a step further and design their curriculums so that they can be completed at either a full-time or part-time pace. Here's a look at a full program, from prerequisites to graduation.
Prerequisites
All LPN to BSN programs will require students to complete certain prerequisites by the time they enroll or at the very least, before they take their first major course. Despite being mostly similar courses that any other college students may take, they are nonetheless important because they teach principles that later nursing courses will rely on.
Class #1: College Writing
Class #2: Introduction to Psychology
Class #3: General Chemistry
Class #4: Introduction to Microbiology
Introduction to Nursing
Entry-level nursing classes begin immediately after completion of prerequisites. At this level, the courses mostly focus on general health and medicine concepts that many students in a healthcare related field will probably end up taking. In fact, some of these courses might be quite easy for LPNs who already have a solid amount of work experience. Many of these courses will be available fully online.
Class #1: Human Anatomy
Class #2: Human Physiology
Class #3: LPN to BSN Transition
Class #4: Mental Health Nursing
Professional/Advanced Nursing
Late in the LPN to BSN program, students will take a deep dive into advanced nursing coursework. Many of these classes discuss types of care for serious or unique patients, judgment-based decision making and theory-based nursing care. There will also be a greater emphasis on completing clinical work during this phase of study.
Class #1: Parent & Infant Nursing
Class #2: Leadership & Management in Nursing
Class #3: Critical Care Nursing
Class #4: NCLEX-RN Prep
Clinical Requirements
These crucial hands-on requirements can be completed at healthcare providers that have been approved by the nursing program. In many programs, these include hospitals and clinics near the campus. However, fully online programs will often allow distance learning students to find healthcare providers within their own community, thus alleviating the need for a long commute. As an added bonus, some students might currently work in an approved facility, meaning that their everyday work can apply toward the clinical work requirement.
How Long Are LPN to BSN Online Programs?
How long a program lasts depends on two major factors: the type of program a student chooses – whether full-time or part-time – and the number of credits a student has when they come into the program.
In most full-time LPN to BSN programs, students should expect to take about 18 months to earn their bachelor's degree, assuming they have already completed all of their general education and prerequisite courses. However, this time frame will lengthen to two or more years if the student is only taking courses part-time.
In some instances, students may be able to earn their BSN in less than a year, depending on which semester they begin, if they pass the programs nursing entrance exams (allowing them to skip over certain nursing courses) and have previously completed the prerequisite and general education courses.
How Much Do These Programs Cost?
There is no general rule when it comes to calculating how much it will cost to complete an LPN to BSN program. Each school has its own tuition policy concerning tuition and fees for online nursing students. Some schools will charge them a special online rate, while others may charge them a rate based on their state of residency, such as a lower in-state rate or a higher out-of-state rate. Some schools might also offer financial aid that is more robust than what students will find elsewhere, which can change the bottom line quite a bit. Therefore, students interested in a particular school's program should be extra careful when calculating cost of attendance and never assume a certain tuition rate applies to them, and should never discount the opportunities for financial aid. The best bet is always to speak to a financial aid advisor before enrollment.
Does the LPN to BSN Online Bridge Prepare You for the NCLEX-RN?
The vast majority of LPN nursing students enrolled in a BSN program will want to become registered nurses. Any quality LPN to BSN online bridge program will fully prepare its graduates to take and pass the NCLEX-RN exam, which is a requirement to earn the right to work as a Registered Nurse.
However, this may not be important for those who want a BSN, but don't wish to become registered nurses. Regardless of the future career path, it's important that these students still look for an LPN to BSN program that will provide adequate training and instruction to pass the NCLEX-RN. That's because preparing students for this very important exam is a mark of a high-quality program, and any job that requires a BSN will probably expect the BSN holder to have received a level of instruction that is adequate enough to pass the NCLEX-RN.
What Are the LPN to BSN Admission Requirements?
The precise admissions requirements will vary based on the specific LPN to BSN program. But for most prospective nursing students, they should expect to comply with the following admission requirements:
Completion of an admission application.
Up-to-date resume or curriculum vitae.
Copy of the applicant's LPN or LVN license.
Graduation from an accredited or approved practical nursing program.
A short list of professional references.
Completion of certain nursing-based prerequisite courses with a minimum GPA.
Pass one or more school specific nursing entrance exams, such as the National League for Nursing (NLN) Acceleration Challenge Examinations.
A minimum amount of practical nursing experience.
Are Online LPN to BSN Programs Accredited?
Accreditation refers to the independent review of a school's curriculum to determine if it meets the standards of a solid, high-quality education. In other words, it confirms a degree is more than a piece of paper. It helps ensure a graduate's hard work doesn't go to waste.
When it comes to accreditation, there are two primary types. There's regional, which refers to accreditation of the school itself. Then there's programmatic, which deals with the accreditation of a specific program. When it comes to LPN to BSN bridge programs, there are two accrediting bodies, either of which will ensure graduates are prepared to pass the NCLEX-RN and practice as registered nurses after graduation. The first is the Commission on Collegiate Nursing Education, or CCNE. The second is the Accreditation Commission for Education in Nursing, or ACEN.
To become a licensed registered nurse, applicants must graduate from a nursing program approved by their state nursing board. In many instances, accreditation will ensure the program meets this requirement. Additionally, accreditation helps students obtain financial aid. Most private scholarships and government-based aid requires attendance at an accredited post-secondary institution.
What Can You Do After an LPN to BSN?
When it comes to earning a BSN, many people might think it means they're locked into a future career as a registered nurse. While it's true that many BSN graduates will start their career as a registered nurse, there are a number of different careers available that can be just as challenging and fulfilling. Here are a few of the options:
Nurse case manager – After a few years of experience as a registered nurse, a nurse can work directly for patients to coordinate the entirety of their medical care.
Legal consultant – Legal consultants give advice to attorneys (and can testify in court as expert witnesses) as to how a given healthcare process should work.
Insurance claims consultant – They can help insurance companies make healthcare-related decisions such as medical malpractice liability and workers' compensation claims.
Pharmaceutical representative – Prior relationships from work as an LPN will provide an edge when trying to sell drugs for pharmaceutical companies.
Nurse educator – Nurse educators can teach the general public about staying healthy and assist individuals in understanding the healthcare system.
Health coach – Someone who has worked in the healthcare field can provide a unique perspective when giving health-related advice to clients.
Lobbyist – Healthcare lobbyists with nursing experience can be very persuasive when lobbying government officials on behalf of clients.
Medical journalist – An LPN's professional background in the healthcare system allows them to effectively analyze newsworthy events.
Life care planner – Life care planners coordinate with medical providers and insurance companies to get necessary medical services for their clients.
Nurse navigator – An LPN's prior experience will come in handy when helping clients navigate the healthcare system.