Written By


last updated

09/06/2023
Certified nursing assistants (CNAs) work on the front lines of patient care in hospitals, nursing homes, and other medical and healthcare facilities. CNAs usually serve under the supervision of a practical nurse or registered nurse, and support the nursing staff by helping patients with general hygiene, taking patient vital signs, and organizing supplies and other materials. They may also assist patients with sanitation needs, basic movement, and making sure they can eat and drink safely.
In May 2021, the Bureau of Labor Statistics (BLS) reported that CNAs earned a median annual salary of $30,310, with top earners taking home $44,240. The BLS also reported an estimated growth rate of 5% for CNA job opportunities between 2021 and 2031, much faster than average.
Aspiring nursing assistants can become CNAs in a matter of weeks. Short programs last as little as four months and end with on-the-job training. Longer (and potentially more robust) programs may run nine to 12 months.
For students interested in more flexible programs, many of today's schools have added online learning to their CNA curriculum. CNA classes online focus on the academic portion of the program and combine it with in-person clinicals to make sure future CNAs have ultimate flexibility while getting key patient-facing experience.
If a fast and flexible CNA education sounds right for you, get the inside scoop on how CNA classes work online, and review EduMed.org's top online CNA classes and programs for 2024.
Best CNA Classes & Programs Online: 2024
CNA classes online give you the chance to become a certified nursing assistant on your terms. These partially online classes and courses allow you to learn the academic portion of the program via distance learning, and the hands-on elements at a campus or a third-party facility. But which online CNA classes and programs have the right combination of online learning options, quality instruction, and affordability? Sometimes, it's hard to tell. Using data from the Integrated Postsecondary Education Data System, as well as from the schools themselves, EduMed.org has created a list of the top online CNA programs available to students today. Review and compare the best CNA classes and programs online this year.
or
About the ranking
X
Base Methodology for EduMed's Best Online College Rankings for the '23-'24 school year.
One: Create list of Eligible Schools and Programs
To be eligible, schools were required to meet the following criteria based on data pulled from The Integrated Postsecondary Education Data System (IPEDS), which was self-reported by the schools themselves.
Institutional accreditation from an organization recognized by the U.S. Department of Education.
At least 1 online component in a program within the ranking-subject area.
Two: Assign Weighting
After creating the list of eligible schools, EduMed data scientists assigned weights and ranked schools based on a mix of metrics, which were all self-reported by the schools themselves to the U.S. Department of Education and IPEDS.
The metrics are listed below in order of most- to least-heavily weighted.
Online Programs – Number of online programs in the relevant subject area.
Online Student % – Number of total students who are enrolled in at least 1 distance-learning course in the relevant subject area.
Tuition – The average in-state tuition for undergraduate students studying full-time, as self-reported by the school.
Institutional Aid – Percent of full-time undergraduate students who are awarded institutional grant aid, as self-reported by the school.
Academic Counseling – Existence of this service on campus or online.
Career Placement Services – Existence of this service on campus or online.
Student/Faculty Ratio
About Our Data: EduMed's rankings use the latest official data available from The Integrated Postsecondary Education Data System (IPEDS). Most recent data pull: July 2023
#

School Name

Type

Tuition

Online Programs

More Details

School Information

Online Students

Academic Counseling

Career Placement

Students w/Institutional Aid

Median Earnings 10yrs After Entry

Accreditation

1

State Fair Community College

Sedalia, MO

Public

$

2

State Fair Community College hosts a Certified Medication Technician program for those wanting to become nurse aids. To be eligible for enrollment in this program, you must have worked at least 6 months as a certified nurse assistant in MO. The program consists of stackable certificates, you can gain a CNA and become eligible for the licensure exam. Students can complete a shorter skills certificate, a longer professional certificate, or enroll in the full associate's degree program. However, for licensure, you will need to complete the associate program. It is possible to take the program fully online, in-person, or in a hybrid format, depending on a student's preferences.

Program Highlights:

Skills Certificate, Nurse Aide

Credits: 16.5
Length: 1-2 years
Cost: $233/credit
Mode: Online, Hybrid, or In-person
Accreditation: Higher Learning Commission

Professional Certificate, Nurse Aide

Credits: 31.5
Length: 1-2 years
Cost: $233/credit
Mode: Online, Hybrid, or In-person
Accreditation: Higher Learning Commission

Associate of Applied Science in Healthcare Specialist, Nurse Aide

Credits: 61.5
Length: About 2 years
Cost: $233/credit
Mode: Online, Hybrid, or In-person
Accreditation: Higher Learning Commission

Academic
CounselingYes
Career
PlacementYes
Student/
Faculty Ratio17/1
Online
Student %74%

2

Century College

White Bear Lake, MN

Public

$

1

Graduates of associate degree programs or students currently enrolled in associate degree programs at Century College should consider enrolling in the school's nursing assistant program. The certificate consists of only one course and provides students with the foundational knowledge necessary to become a nursing assistant. Before taking this course, students must complete the majority of their general education coursework. Graduates with this certificate can either work as nursing assistants or continue their nursing education after successfully getting their associate's degree in a related field.

Program Highlights:

Nursing Assistant Certificate

Credits: 4
Length: Less than one year
Cost: $206.41/credit
Mode: In-person
Accreditation: Higher Learning Commission

Academic
CounselingYes
Career
PlacementYes
Student/
Faculty Ratio23/1
Online
Student %73%

3

Lakeshore Technical College

Cleveland, WI

Public

$

1

Students who are getting their associate degree at Lakeshore Technical College or who already have their associate degrees should consider the nursing assistant technical certificate. The certificate consists of three courses, each of which provides different knowledge and skills needed to be a nursing assistant. The program is offered in a hybrid format, consisting of online lectures and in-person labs. Certain classes must be completed on campus. Graduates are often employed as home health aids, nursing assistants, or psychiatric aids.

Program Highlights:

Technical Diploma, Nursing Assistant

Credits: 3
Length: Less than one year
Cost: 188.90/credit in-state | $219.30/credit out-of-state
Mode: Hybrid
Accreditation: Higher Learning Commission

Academic
CounselingYes
Career
PlacementYes
Student/
Faculty Ratio11/1
Online
Student %66%

4

Pratt Community College

Pratt, KS

Public

$

1

Pratt Community College offers a certified nurse aide course that will prepare the students to be CNAs or to continue their nursing education. In just one course, the graduated students will learn how to work in different settings such as hospitals or long-terms facilities assisted living facilities such as nursing homes. All class sessions are online, though students must complete three in-person lab days and four in-person clinical days on Pratt's campus.

Program Highlights:

Certified Nurse Aide Certificate

Credits: 4
Length: Less than one year
Cost: $65/credit
Mode: Hybrid
Accreditation: Higher Learning Commission

Academic
CounselingYes
Career
PlacementYes
Student/
Faculty Ratio18/1
Online
Student %48%
A program that might interest you: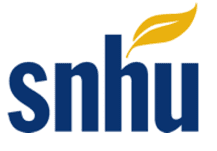 Take your allied health career to the next level with SNHU's affordable, flexible, and accredited online Bachelor of Science in Health Sciences. You can earn your bachelor's degree even faster by applying up to 90 credits from your previous education. No SAT/ACT scores required, plus no application fee. Request more degree information and start your path to a better healthcare career today.
How Online CNA Classes Work
Many certified nursing assistant paths allow students to take part in both online and in-person learning. Most academic coursework tends to exist on a digital learning platform, while clinical and lab work takes place at the physical campus or at a local healthcare facility so learners can gain hands-on skills. Here's how most online CNA programs work:
Mostly online
These CNA programs and classes have most or all of their coursework and resources available online. Research material, complete exercises, collaborate with professors and peers, etc. However, students will need to visit a campus to complete hands-on work, e.g. clinical/patient activities.
Partially online
These CNA programs and classes have some of their coursework online, but students will mostly work on campus.
Unpacking the CNA Class Online Curriculum
The CNA curriculum covers a wide range of clerical and clinical knowledge and skills in order to prepare students to succeed as CNAs in a variety of medical settings. Before enrolling, learners should get a clear sense of what to expect from a program. Here's a glimpse at some of the core CNA classes students can take online.
CNA classes available online

Introduction to Basic Care

An introductory course, students in this class learn about the basics of controlling infections, safely caring for patients, administering treatments under the supervision of qualified medical staff, and ensuring all patients in their charge receive care as needed.

Nurse Aide Healthcare Skills

This course introduces learners to fundamental CNA skills, with emphasis on how to communicate with patients and other healthcare providers, OSHA and HIPAA rules, emergency care response, restorative services, mental health principles, cultural sensitivity, safety measures, and the rights of patients.

Acute Care Nurse Aide Skills

Students enrolled in this class look at common issues surrounding acute care, such as advanced nurse aide skills, reporting findings to the nursing supervisor, caring for and preparing patients before they go into surgery, taking care of them post-op, and patient rights in acute care settings.

Nursing Assistant


With a focus on learning how to assist medical professionals in direct patient care, this course outlines all the responsibilities of a CNA and reviews the types of direct and indirect care a student can administer according to the state board of nursing.

CNA classes mostly on campus

Nurse Aide Clinical Experience

Building on the skills gained in the nurse aide healthcare skills course, this class – which is usually taught in a local healthcare facility – allows them to put those skills to use in real-world settings. Students follow safety protocols, observe how nurses and doctors communicate with patients, and learn about administrative responsibilities.

Advanced Nurse Aide Clinical

Students continue growing their hands-on skills and knowledge in this clinical course, which takes place either on campus or in a medical facility. Learners work under RNs and other medical staff, receive feedback, and take on more responsibilities to test their competencies and grow in confidence.

Caring for the Elderly

This clinical course introduces learners to the basics of caring for an aging population. Students develop skills in assisting patients with eating, bathing, dressing, grooming, and using the restroom. They also learn proper techniques for lifting and moving patients in a way that does not harm either body.

Home Health Aide Clinical

Designed for individuals who want to work with patients in their home, this class teaches them about shopping for, preparing, and storing nutritious meals, keeping a clean home, managing infections, serving the patient's social needs, and creating a safe environment.
Earning Certification: The C in CNA
Even if an individual attends the top program in the state, makes perfect grades, and graduates at the top of their class, they cannot practice as a certified nursing assistant unless they successfully pass their state's required certification exam. Before signing up for the test, read over requirements and common exam topics to feel prepared.
General requirements
All individuals hoping to receive certification as a nursing assistant must attend a state-approved CNA training program that meets specific and individual requirements. Individuals who fail to attend an approved program may not be allowed to sit for the examination.
State-specific requirements
The majority of states maintain similar requirements as other locations, but prospective students should review those specific to their state before beginning the process. While the majority of states require individuals to be 18 when applying, California, for example, allows 16-year-olds with parental consent to begin the training process. Reach out to your state's board of nursing for further details.
Required documents
When seeking to enroll in a CNA program, applicants must provide proof that they are 18 years of age or older, a high school diploma or GED, results of a physical exam, proof of immunization and tuberculosis test results, a background check, and a valid driving license or identification. Some schools also require first aid/CPR certification.
Content of the exam
Some of the topics covered include the aging process, infection control, safety, anatomy and physiology, ethical/legal issues, nutrition, vital signs, body mechanics, mental health, personal care, client rights, responsibilities of the CNA, communication, range of motion, daily living activities, and medical terminology.
The exam itself
The CNA exam is divided into two parts: written and clinical. Those administering the test ask examinees to demonstrate three to six skills. Some of the options include taking vitals, providing dental care, transferring patients to a bed or chair, rotating their position, giving a partial in-bed bath, providing catheter care, and making a bed while occupied.
Still have questions about the exam? Check out the following section for answers to common queries.
Certification Exam Q&A
After students finish their CNA training program, it's time to study for and schedule the certification exam. Prometric acts as the overseeing agency for administering the test and provides lots of helpful information for students seeking answers. In addition to the questions answered below, learners can find state-specific information on Prometric's website.
How much does certification cost?
The cost of the exam depends on the state. In Alabama, for instance, the written exam costs $30 and the clinical exam costs $35. In New York, the written portion costs $57 and the clinical portion costs $68. Some states also charge a test site administration fee. Check with Prometric to get exact costs.
Where do I take the test?
Prometric provides a list of testing centers in individual states so examinees can find the site closest to them. Because test locations can change over time, students should ensure they review the most up-to-date listing available before applying.
What should I bring?
Applicants must wear nonskid, closed toes shoes and are encouraged to wear scrubs to perform clinical tests. Test takers must also bring two forms of identification. The first must be non-expired and include both a photo and a signature. The second must include a signature. The names on both must match.
How many questions are on the test?
The written exam comprises 50 scored and 10 unscored questions. The clinical portion of the exam calls on examinees to perform between three and six skills tests. The exact number is chosen by the examiner based on level of difficulty.
How long does the test take?
The test is divided into two sections, written and clinical. Students can take up to 90 minutes answering questions on the first section, while the clinical portion takes between 30-40 minutes. The total amount depends on the specific skills the examiner asks the test taker to demonstrate proficiency in.
What is a passing score?
States set individual passing scores based on the National Standard Setting Study. Because of this, no overarching passing score exists. Applicants to the exam should speak with their state board of nursing to get a better sense of what's required of them to receive certification.
When do I get the results?
Results are available at different times, depending on the state you live in. For the majority of locations, individuals receive printed score reports before they leave the testing center. Some states email the results within 48 business hours of the exam, while others must wait up to five days after the exam to receive emailed results.
How Much Are CNA Classes Online?
Before enrolling in online CNA classes, applicants must ensure they can afford to attend. The cost of higher education continues to rise year-on-year, making it difficult for many individuals to pay out of pocket. Every school sets unique price points for their CNA classes online, so degree seekers should spend time familiarizing themselves with the costs of each so they can make an informed decision. Some programs include the application and exam fees required for actually receiving certification as a CNA while others do not. Pay close attention to what the stated amount is used for and whether you might incur additional fees throughout the learning process.
Depending on the type of school, costs can vary considerably. At Middlesex Community College, for example, students pay $1,199. At Manhattan Institute, however, the cost rises to $6,050. These can vary considerably when looking at public community colleges versus for-profit institutions, so pay close attention to the type of school you attend.
Online CNA Classes that Accept Financial Aid
Financial aid can be a great way to pay for your online CNA classes, but students must meet a few stipulations to qualify. These include:
Accreditation
When looking at prospective online CNA training programs, the first step a student should take is to make sure it received accreditation. In addition to receiving approval from the state board of nursing, learners should also find a school that secured national or regional accreditation. The U.S. Department of Education provides the Database of Accredited Postsecondary Institutions and Programs for students to search individual schools. Nursing accreditation bodies do exist, but they do not accredit CNA programs.
Courses for credit
Some schools offer non-credit CNA programs. Steer clear of these, as many financial aid sources do not recognize these schools when providing funding.
CNA examination pass rates
Some financial aid sources are wary of programs with low student examination pass rates as it signals that the school does not adequately prepare learners. If you cannot find pass rates on the institution's website, reach out to the program administrator and ask for two or three years' worth of the most recent examination pass rates.
For more information, check our EduMed's full page on financial aid for medical support.
How Else Can I Pay for Online CNA Classes?
Because paying out of pocket isn't realistic for many learners, several funding sources exist to help lighten the financial burden and steer students clear of debilitating debt. In addition to reviewing the ways highlighted below, students should check with their state to find out if any additional methods exist.
1. Scholarships. Scholarships can be found through educational institutions, state and local governments, private foundations, nursing facilities, healthcare companies, and other organizations that want to further the work of CNAs. Research both national and local options early as many require submitted applications months in advance of the program start date. Learn more about scholarship opportunities and other valuable resources for CNA students.
2. Loans, subsidized and unsubsidized. The U.S. Department of Education offers a number of subsidized and unsubsidized loans to help cover any portion of an education that the student cannot pay for after exhausting personal income and other funding sources. If possible, seek out a subsidized loan as the government pays the interest on these while the student is enrolled.
3. Veterans benefits. The U.S. Department of Veterans Affairs provides a number of educational programs designed to offset costs for those who served in the military. Be sure to review each program carefully to find one that you qualify for and that covers CNA programs.
4. Workforce Innovation & Opportunity Act. Overseen by the U.S. Department of Labor, the Workforce Investment Act helps individuals access career training programs that result in the employment of dislocated workers considered low-income. Each state receives funding via the federal government to disburse to qualified individuals.
5. Employer tuition assistance. Under this scheme, individual companies can provide up to $5,250 in tax-free education assistance per year. Individuals interested in taking advantage of this should speak to their employer to find out if such a program exists at the organization.
6. Payment plans. Some schools, such as Middlesex Community College, providetuition installment payment plans so learners can begin their studies even if they cannot pay the full amount at once. MXCC arranges payments into three separate installments, but students should speak to their school to learn about specifics.
Find Top-Rated Online CNA Classes in Popular States
Profiling Online CNA Programs & Classes
Finding the right online CNA classes and programs can improve your ability to find employment, so it's worth taking time to do your research. We're featuring three of the most affordable and comprehensive programs with the accreditation you need to begin a rewarding career as a CNA. While most CNA programs only serve the state in which they are located, these three CNA programs with online classes have wider appeal and can give you a sense of what your journey could look like from start to finish.
Forsyth Tech Community College
Middlesex Community College
CNA Salary & Job Growth
According to the latest data provided by the Bureau of Labor Statistics, nursing assistants earned median salaries of $27,510 in 2017. The agency projects that roles for these healthcare professionals will grow by 11% between 2016-2026, with 177,700 new roles being added to the existing 1,564,300 positions. Individuals in the lowest 10% of earners made $20,680 per year, while those in the highest 10% brought home in excess of $38,630 annually. Nursing assistants working in roles funded by the government tend to earn the highest wages – averaging $32,860 per year – while those employed by retirement communities and assisted living facilities earned the lowest at $25,880 each year.
The reason for the growth of nursing assistant positions is multifaceted. In addition to a growing aging population thanks to seniors living longer, individuals who receive care in hospitals, nursing care facilities, ambulatory healthcare, and home healthcare programs also frequently rely on nursing assistants.
Resources for Students Taking CNA Classes Online
After reviewing all the information provided within this guide, some prospective students may still have a few queries about the educational process or what it looks like for job searchers after graduation. Review the resources below and on our dedicated resources page for CNA students for additional information and answers to outstanding questions.