MEET THE EXPERT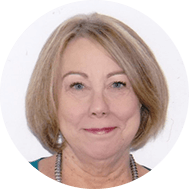 With the number of online LPN/LVN to RN programs continually growing, prospective students may not know where to start when it comes to narrowing their options. Students should look for options that speak to their unique needs and aspirations. Fortunately, EduMed is here to provide information and clarity on what makes for a top program. To help start you on the journey of finding a perfect program, we've spotlighted several fully-accredited programs. Learn more about each school below and see which may be the right fit for you. (Read how we chose our schools >>)
X
To be considered for our college spotlight list, schools were required to have:
Institutional accreditation from an organization recognized by the U.S. Department of Education
Programmatic accreditation from the Accreditation Commission for Education in Nursing (ACEN) or the Commission on Collegiate Nursing Education (CCNE)
LPN-LVN to RN program(s) offered at least partially online
School Metrics Explained
Cost: Relative cost of attendance compared to peer schools on the list. Based on tuition and fees per academic year.
Financial Aid: Percentage of undergraduate students awarded federal, state, local, institutional or other sources of grant or scholarship aid.
About Our Data
EduMed's college lists use the latest official data available from The Integrated Postsecondary Education Data System (IPEDs). Most recent data pull: May 2019
#

School Name

Type

Cost

Online Programs

Financial Aid

More Details

School Information

1

Allegany College of Maryland

Public

$$$$

1

84%

Operating as a public community college in Cumberland, Alleghany College of Maryland serves nearly 4,000 degree-seeking learners through traditional and online means each year. The institution provides an asynchronous LPN to RN degree fully online for those looking to balance the demands of personal, professional, and academic responsibilities. Given their existing educations, students begin the program at the second-year level and complete the program in approximately 18 months.

All theory classes exist on an online learning platform, meaning students never need to visit the Maryland campus. They do, however, need to participate in a clinical component, but this can be done near their place of residence. Upon completing all requirements, graduates can then sit for the NCLEX-RN examination.

If you're considering this school, it's important to remember that ACM is not approved to serve students in all states. At this time, learners in Delaware, Maryland, Pennsylvania, Texas, Virginia, and West Virginia can enroll.

Alleghany's LPN to RN program maintains accreditation via the Accreditation Commission for Education in Nursing and approval from the Maryland Board of Nursing and the Pennsylvania Board of Nursing.

2

Hutchinson Community College

Public

$$

1

39%

Hutchinson Community College in Kansas maintains one campus, two satellite locations, and a thriving online learning community to ensure it meets the needs of many different types of students. The institution's LPN to RN online bridge program receives approval from the Kansas Board of Nursing and accreditation via the Commission for Education in Nursing.

Prospective degree seekers must possess a diploma from an accredited LPN program, provide official transcripts, hold a PN license, and possess at least 1,000 hours of documented work experience if they graduated more than three years prior.

After beginning their studies at Hutchinson, virtual students cover a broad range of nursing topics. Some of these include leadership and management concepts in nursing, complex care of the family, health maintenance promotion and restoration, and transitioning from student to professional nurse. This program also requires a number of practicum hours to ensure graduates possess the real-world experience needed to thrive as an RN. All told, you can expect to complete 69 credits, although those with approved transcripts receive 12 credits for prior learning.

3

Clark State Community College

Public

$

1

64%

Clark State Community College's LPN to RN transition associate degree program is available at the college's Bellefontaine and Springfield-Leffel Lane locations. Leffel Lane students can choose between full-time and part-time (evening and weekend) study, while Bellefontaine's program offers full-time study only. Full-time programs are designed to be completed in 2 years (2 fall and 2 spring semesters, plus 1 summer session consisting of 2 courses). The majority of non-nursing courses and all nursing transition courses are offered in an online/on-campus hybrid format. All remaining nursing courses are available only in a traditional (on-campus) format.

Applicants must meet certain minimum requirements to be considered for admission. However, class sizes are limited and admission is competitive. Therefore, meeting minimum requirements does not guarantee enrollment. Program graduates are eligible to take the NCLEX-RN exam, successful completion of which is required for RN licensure. Once licensed, graduates are qualified for employment in beginning staff-level positions in hospitals, extended care facilities, clinics, and other comparable health care facilities.

Tuition costs as of summer 2019 are $155.33 per credit hour for Ohio residents and $286.66 per credit hour for out-of-state residents. Other fees may apply. This program is accredited by the Accreditation Commission for Education in Nursing (ACEN) and approved by the Ohio Board of Nursing.

4

Lincoln Land Community College

Public

$$$$

1

44%

The LPN to ADN transition program at Lincoln Land Community College is a one-year, 15-credit program that offers a transition for licensed practical nurses who are interested in becoming RNs after earning an associate in nursing degree. LPNs who complete this transition program are eligible to move on to the second year of the college's Associate Degree in Nursing (ADN) program. Graduates of the full ADN program are eligible to sit for the NCLEX-RN exam.

Admission requirements for the transition program include an unencumbered LPN license from the State of Illinois, a high school diploma, completion of certain college-level courses, a minimum 2.5 GPA on all previous college coursework, and at least 1 year (minimum 1000 hours) of practice as an LPN in a specific practice area. All program coursework is offered in an online/on-campus hybrid format. In addition to the coursework, students must complete an in-person clinical experience that can be completed in any number of approved practice settings.

Tuition for in-district residents as of fall 2019 is $131.50 per credit hour. Tuition costs are higher for some out-of-district and all out-of-state residents. Additional fees apply for all students. Lincoln Land's LPN to ADN Transition program, as well as its entire ADN program, is fully ACEN accredited and approved by the Illinois Department of Financial and Professional Regulation.

5

Mississippi Gulf Coast Community College

Public

$$$

1

73%

Mississippi Gulf Coast Community College holds regional accreditation from the Southern Association of Colleges and Schools Commission on Colleges (SACSCOC) and offers a hybrid LPN to RN transitional program.

Interested students must complete a variety of prerequisite courses before a May 15th deadline for acceptance to the program. Prerequisites include microbiology, English composition, general psychology, and anatomy. In addition to nursing-specific classes such as adult health, and advanced concepts of nursing practice, students also need to complete 1050 total contact hours in a healthcare facility. The associate of applied science degree requires 52 credits for graduation.

Prospective students need to submit an online application containing their official transcripts. Incoming hybrid students must have two years of documented work experience as a licensed practical nurse. Interested hybrid learners must also submit two letters of recommendation and complete the enhanced ACT exam with a score of 18 or higher. Upon completion of the program, graduates are able to sit for the National Council Licensure Examination (NCLEX) for registered nurses. Students who pass the exam earned the registered nurse (RN) credential.

In 2019, students pay $1,550 per semester plus course fees, registration costs, and the cost of books.

6

Sampson Community College

Public

$

1

70%

Sampson Community College's LPN to ADN program is a two-semester program that features primarily online instruction. However, students must visit the SCC campus from time to time for specified activities, including testing and orientation. Students must additionally complete 144 hours of unpaid in-person clinical practice under the supervision of an RN for each of the two LPN to ADN courses.

Applicants must possess a North Carolina or compact state LPN license. Applicants must also be employed in nursing practice for the previous 2 years (minimum 2000 hours) in the medical/surgical unit of a North Carolina acute care hospital or skilled nursing facility. Additional admission requirements include a high school diploma or GED, proof of computer competency, completion of 8 specific support courses with a "C" grade or better, and completion of the Nursing Acceleration Challenge Exam (NACE) with a minimum score of 82%. Students who successfully complete the program graduate with an Associate Degree in Applied Science in Nursing (ADN), and are eligible to sit for the NCLEX-RN exam.

Tuition and fees for this program as of summer 2019 are $123.35 per credit hour for North Carolina residents and $315.35 for out-of-state-residents. Sampson's LPN to ADN program is accredited by the ACEN and approved by the North Carolina Board of Nursing (NCBON).
Inside the Online LPN to RN Bridge
Bridge programs exist to help prepare practical nurses to undertake the advanced education needed to work as a registered nurse. Heading back to school after being in the work force for couple years can feel daunting, but interested students should know that these programs often offer maximum flexibility and short time frames. Many can be completed in fewer than two years, while some accelerated paths allow learners to move from start to finish in less than a year. Upon completing all the degree requirements, graduates can sit for the NCLEX-RN exam and take on new and exciting roles. Keep reading to learn what to expect.
Prerequisites

Prerequisites exist to ensure students already possess the base level of knowledge needed to tackle more advanced courses. Some schools build these into the curriculum while others expect students to possess them upon enrollment. Some examples of prerequisite courses are:
Anatomy and Physiology
Microbiology
Human Growth and Development
Nutrition
Introduction to Nursing

Entry-level nursing courses help LPNs make the shift from working under the direction of RNs to giving direction. These courses help build professionalism, bedside manners, and knowledge of the tasks that they'll be expected to complete after graduating. Students will take courses such as:
Fundamentals of Nursing
Introductory Nursing Informatics
Professionalism in Healthcare
Nursing Across the Lifespan
Professional/Advanced Nursing

During the final two semesters of an LPN to RN program, you can expect to see a shift from introductory to advanced learning. Students cover topics within niche areas, and also learn how to put their skills to work through more hands-on experiences and capstone projects. Advanced topics include:
Evidence-Based Practice
Nursing in the Community
Nursing Practicum
NCLEX-RN Test Preparation
Clinical Requirements

To round out their time in an LPN to RN program, the majority of students must complete clinical hours. Learners build the hands-on skills necessary for tasks commonly required of registered nurses while still under the supervision of qualified faculty. If already working as an LPN, you may be able to complete clinical requirements at your current place of work. If not, the clinical can serve as a great networking opportunity that could potentially turn into a job offer.
If living far away from the school you attend virtually, you may need to locate a suitable location, while students who live nearby can usually take advantage of an existing list. After finding an approved site, students need to make sure they meet all the requirements. The number of hours varies by state, and the program administrator or the state board of nursing can provide this information.
Who Are These Programs For?
LPN to RN online programs appeal to individuals who have worked as licensed practical nurses for a time before realizing they want to continue moving up the career ladder by progressing their educations. When deciding whether this is the best next step for you, consider your motivations. Do you want to take on more professional responsibilities? Does a higher salary interest you? If you answer yes to both, a bridge program may serve your needs well. Other questions to consider include whether you have the time and money to undertake such a program.
How Long Are Online LPN to RN Programs?
What Does an Online LPN to RN Program Cost?
Does It Prepare You for the NCLEX-RN?
Can I Get into an Online LPN to RN Program?
Are these LPN to RN Programs Accredited?