MEET THE EXPERT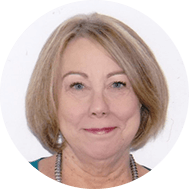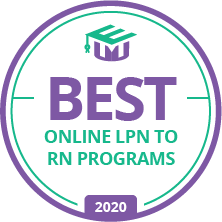 Reviewing Top Online LPN to RN Programs in 2020
Online LPN to RN programs give aspiring registered nurses the opportunity to advance their careers in a flexible setting. The academic portions of the program usually take place online, while clinicals occur on campus or at a third-party location. To help you understand what these programs look like, how they function, and how much they cost, we've reviewed two popular online LPN to RN programs below. See if these programs align with your educational and career goals.
or
About the ranking
X
Methodology for EduMed's 2020 Rankings
To be considered for this ranking, each school must have the following:
Institutional accreditation from an organization recognized by the U.S. Department of Education.
Program(s) offered at least partially online.
School Metrics Explained
EduMed.org data scientists analyzed government higher education data and created a proprietary algorithm to rank each U.S. postsecondary institution and its online programs using 5 primary factors:
Cost: Relative cost of attendance compared to peer schools on the list. Based on tuition and fees per academic year.
Online Program Availability: Number of online programs in subject area reported by school to Department of Education.
Academic Counseling: Existence of this service on campus or online.
Career Placement: Existence of this service on campus or online.
Students w/ Institutional Aid: Percentage of students who receive financial aid from the school itself.
About Our Data
EduMed's rankings use the latest official data available from The Integrated Postsecondary Education Data System (IPEDS).
Most recent data pull: February 2020
#

School Name

Type

Cost

Online Programs

More Details

School Information

Online Students

Academic Counseling

Career Placement

Students w/Institutional Aid

Median Earnings 10yrs After Entry

Accreditation

1

Allegany College of Maryland

Cumberland, MD

Public

$$

1

Allegany College of Maryland's LPN-to-RN bridge program is designed for licensed practical and vocational nurses who want to grow their careers by advancing to roles at hospitals, clinics and other healthcare institutions. Allegany grants credit for on-the-job training, allowing nurses to enter the program in the second year and reducing the required courses for graduation. The program is offered many times within the year and culminates with an Associate Degree Nursing and preparation to take the RN licensing examination. The curriculum includes online studies in maternal/child nursing, advanced medical-surgical nursing, psychiatric nursing, microbiology, adult health, and pharmacology. Students are required to complete an on-site clinical internship at an approved local facility or at the health organization where they're employed. Applicants must provide H&P and CPR cards, and documentation of a two-step PPD test.

Program Overview:

LPN-to-RN Associate Degree

Credits: 60+/- (depending on job training credits)
Length: 198 months
Cost: $10,162/per year
Mode: Partially Online (clinical hours)
Accreditation: Middle States Commission on Higher Education

Academic
CounselingYes
Career
PlacementYes
Students w/
Institutional Aid39%

Accreditation

Middle States Commission on Higher Education

2

University of Arkansas Community College-Batesville

Batesville, AR

Public

$

1

UACCB's 67-credit LPN to RN online program begins each spring and extends through the summer and succeeding fall. Because of the rigors of the program, the college recommends that students avoid working during the program. The nursing LPN-RN major studies are divided between nursing theory courses and nursing practicums. The entire program is offered online except for the 166-hours of on-site clinicals. Clinical sites vary. Prerequisites are to be completed in English, algebra, psychology, and microbiology. They must be taken during the summer preceding coursework and during the balance of the program. Applicants must score a minimum of 75% on the HESI A2 Admission Assessment Exam.

Program Overview:

Online LPN to BSN Program

Credits: 67
Length: 11 months
Cost: $4,119‬/total program
Mode: Partially Online (8 on-site clinicals)
Accreditation: ACEN

Academic
CounselingYes
Career
PlacementNo
Students w/
Institutional Aid30%

Accreditation

Higher Learning Commission
In Focus: The Online LPN to RN Bridge
Bridge programs exist to help prepare practical nurses to undertake the advanced education needed to work as a registered nurse. Heading back to school after being in the work force for couple years can feel daunting, but interested students should know that these programs often offer maximum flexibility and short time frames. Many can be completed in fewer than two years, while some accelerated paths allow learners to move from start to finish in less than a year. Upon completing all the degree requirements, graduates can sit for the NCLEX-RN exam and take on new and exciting roles. Keep reading to learn what to expect.
Prerequisites

Prerequisites exist to ensure students already possess the base level of knowledge needed to tackle more advanced courses. Some schools build these into the curriculum while others expect students to possess them upon enrollment. Some examples of prerequisite courses are:
Anatomy and Physiology
Microbiology
Human Growth and Development
Nutrition
Introduction to Nursing

Entry-level nursing courses help LPNs make the shift from working under the direction of RNs to giving direction. These courses help build professionalism, bedside manners, and knowledge of the tasks that they'll be expected to complete after graduating. Students will take courses such as:
Fundamentals of Nursing
Introductory Nursing Informatics
Professionalism in Healthcare
Nursing Across the Lifespan
Professional/Advanced Nursing

During the final two semesters of an LPN to RN program, you can expect to see a shift from introductory to advanced learning. Students cover topics within niche areas, and also learn how to put their skills to work through more hands-on experiences and capstone projects. Advanced topics include:
Evidence-Based Practice
Nursing in the Community
Nursing Practicum
NCLEX-RN Test Preparation
Clinical Requirements

To round out their time in an LPN to RN program, the majority of students must complete clinical hours. Learners build the hands-on skills necessary for tasks commonly required of registered nurses while still under the supervision of qualified faculty. If already working as an LPN, you may be able to complete clinical requirements at your current place of work. If not, the clinical can serve as a great networking opportunity that could potentially turn into a job offer.
If living far away from the school you attend virtually, you may need to locate a suitable location, while students who live nearby can usually take advantage of an existing list. After finding an approved site, students need to make sure they meet all the requirements. The number of hours varies by state, and the program administrator or the state board of nursing can provide this information.
Who Are These Programs For?
LPN to RN online programs appeal to individuals who have worked as licensed practical nurses for a time before realizing they want to continue moving up the career ladder by progressing their educations. When deciding whether this is the best next step for you, consider your motivations. Do you want to take on more professional responsibilities? Does a higher salary interest you? If you answer yes to both, a bridge program may serve your needs well. Other questions to consider include whether you have the time and money to undertake such a program.
How Long Are Online LPN to RN Programs?
What Does an Online LPN to RN Program Cost?
Does It Prepare You for the NCLEX-RN?
Can I Get into an Online LPN to RN Program?
Are these LPN to RN Programs Accredited?