Written By


last updated

06/01/2023
If you've heard that the healthcare field is bursting with career opportunities, you heard right. But what if you just don't have a knack for caregiving or you can't stand the sight of blood? There's still a place for you, because plenty of careers in healthcare don't require patient care. Medical billing and coding is a great example. These professionals double-check that all the paperwork is accurate and submitted on time, making sure payments go through without a hitch. Their know-how helps keep insurance money flowing to hospitals, clinics, and doctors' offices to ensure healthcare providers stay financially stable.
There are a few steps involved in getting a medical billing and coding career off the ground, and this guide aims to make it much easier with a comprehensive overview of the steps necessary to obtain the necessary education and land a great career in medical billing and coding.
Programs that might interest you: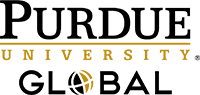 Gain the health care, IT, and business skills and knowledge required by employers in health care. Study medical terminology, reimbursement methodologies, and more, and prepare for industry certification exams.
Should You Become a Medical Biller or Coder?
If you're on the fence about attending medical billing and coding school or not sure where to start, it's important to be sure your personality, working style, and job environment preferences line up with what's expected of billers and coders. Before enrolling in a medical coding and billing program, consider the following questions:
Do you like working from home or in an office setting? Medical billers and coders spend almost all of their time processing paperwork or in front of a computer.
Can you pay attention to details? Do you like to think analytically? Medical billing and coding is all about the nitty-gritty details, especially given how much of the billing process is computerized.
Are you able to work independently? Do you like to take the initiative with assignments and projects? After the initial training phase of a new job, billers and coders are expected to hit the ground running.
Do you like learning new skills and information to stay current in your chosen field? The health industry is going through a lot of changes, so billers and coders will be constantly learning new things.
Do you have the patience to correct billing and coding mistakes? Can you hold onto that patience when Medicare, Medicaid, or insurance companies seem to take their sweet time in processing claims? Patience and perseverance might be two of the most important traits for success as a medical biller.
If you answered yes to these questions, you might have a future working as a medical biller or coder. Now it's time to figure out which training pathway to take.
Pick a Training Program
There are numerous educational pathways for those interested in medical billing and coding. Certificate, diploma, or associate degree – which path is the best? Because each has advantages and disadvantages, the answer depends on your specific professional and personal goals. Generally, the longer a program takes to complete, the more professional opportunities will result. On the other hand, a longer program means more money invested. Let's take a deeper look at the options.
Types of Medical Billing and Coding Programs
Anyone considering a career as a medical biller or coder has a decision to make: which type of educational programs is right for me? In general, each student has three options from which to choose: certificate, diploma, or associate degree. Here's a quick look at how each of these compares.
Time (Depends on certifications or specializations earned)
Cost (Varies by school type. See School Options section below)
Best for…
Certificates
Time (Depends on certifications or specializations earned)
From 4 – 12 months. Usually between 20 and 25 credits or 7 – 8 classes.
Cost (Varies by school type. See School Options section below)
$1,000 – $10,000+
Best for…
Students who wish to enter the workforce quickly. Many programs are accelerated to allow for a quick path to completion.
Diplomas
Time (Depends on certifications or specializations earned)
From 9 – 16 months. Usually between 26 – 32 credits or 9 – 12 classes.
Cost (Varies by school type. See School Options section below)
$2,500 – $20,000+
Best for…
Those who want a somewhat fast-track to a career, but also the potential to earn college credit and move beyond medical billing or coding in the future.
Associates
Time (Depends on certifications or specializations earned)
From 24 – 30 months. Usually between 50 – 60 credits or 15 – 20 classes.
Cost (Varies by school type. See School Options section below)
$5,000 – $25,000+
Best for…
Students & professionals who eventually wish to earn a bachelor's degree or beyond. Many courses earned are great stepping stones to more lucrative medical professions.
School Options
There are a few different places where you can get your billing and coding credentials. The most important factor to consider when looking at schools is to make sure you're choosing only from schools that are accredited so your hard work to earn the credential will not go to waste. Most employers aren't interested in hiring billers and coders who haven't attended an accredited program. That's because billing and coding is highly technical and requires specialized knowledge in the vast world of medical coding. Here's what you need to know as you look at the school options available for medical billing and coding students.
Vocational schools
These post-secondary institutions offer programs for specific types of jobs and careers. The goal is to allow graduates to begin working as quickly as possible; therefore, the curriculum will be very hands-on, with emphasis on practical knowledge and skills. This means that many programs will be on campus, though some vocational schools do offer the opportunity to take online courses.
Bottom line: Enrolling in a vocational program is ideal for those with little time, or those who prefer a traditional in-person academic setting without enrolling in a full-fledged college or university.
Specialized academies/career institutes
These educational institutions often focus on a few professional careers or industries, such as healthcare or business, with the goal of providing the necessary knowledge as quickly as possible. Many programs are available online and allow students to graduate in less than six months. Despite the speed, specialized academies and institutes aren't always the cheapest options available. Some might have higher tuition rates, and some might offer fewer financial aid options.
Bottom line: Specialized academies and institutes are best for those looking to become a medical biller or coder in the shortest amount of time possible.
For-profit colleges
For-profit colleges are similar to non-profit schools in that they offer a wide variety of certificate, diplomas, and degrees. Their flexible programs can be quite accommodating for non-traditional students, with numerous online and self-paced programs. They also tend to have lower admission requirements than nonprofit schools, so those who have a less-than-stellar academic record can still find great opportunities.
However, many for-profit schools work through a mostly online model that doesn't provide the one-on-one attention from professors or in-person study opportunities with peers that can be found at non-profit schools. And depending upon the school, financial aid options might be limited while tuition rates are often higher – thus resulting in a more expensive educational path.
Community colleges
These post-secondary institutions are a great place to earn associate degrees in addition to many trade or vocation-based certificates and diplomas. Community college is often a stepping stone to the bachelor's degree, as associate degree credits can often easily transfer to a four-year college or university. Those who earn an associate degree in medical billing and coding might see better job prospects and higher starting pay, as many employers look fondly upon those who take the time to earn a degree. As a bonus, attending community college on campus can provide students with the coveted "college experience" that broadens their horizons and strengthens peer relationships.
Bottom line: Completing a community college medical and billing program is perfect for anyone who wants to earn an associate degree or attend classes in a traditional college environment.
Non-profit colleges and universities
Predominantly serving students who seek bachelor's or graduate degrees, colleges and universities aren't as popular among those who want to pursue medical billing and coding. However, students can opt for a program in allied health that incorporates billing and coding, and thus helps prepare them for work in a medical office, hospital or the like.
Bottom line: This path might be best for someone who wants to earn a bachelor's degree in some healthcare field and wants to specialize or stack their schedule with billing and coding courses.
What About Becoming a Medical Biller or Coder Online?
Online medical billing and coding programs can be great for students who need to balance work, school, and family commitments. This program works so well online because medical billing and coding require little to no face-to-face patient interaction. Learning medical terminology, basic anatomy, the ICD-10, specialized codes, and billing protocols can all be done online. Even prep for certification exams can take place online, too.
To learn more, read through our guide to medical billing and coding online schools.
Narrowing the Field
Once you figure out what type of institution to attend, your next step is creating a list of schools to apply to. Before you send off your applications, make sure you answer the following questions. Thinking through your answers will help you make the most of your education.
Is the institution accredited by the appropriate regionally accrediting body?
Is the program accredited by a top medical billing and coding organization?
Can you afford the program?
Is the program's length and schedule appropriate for you? Keep in mind that the shorter the program, often the more intense the course schedule will be.
Start Applying to Schools
With your newly created list of schools, you can begin applying. During this application process, keep the following points in mind.
Prerequisites: Many medical billing and coding programs will have very few admission requirements. Depending on the school, prerequisites for admission may include:
High school diploma or equivalent
Standardized test scores, such as from the SAT or ACT
Proof that you're current on vaccinations though this might not be required if the program is entirely online
The application process: Most schools will have an online application. Many billing and coding programs don't have application fees; rather, they have a very informal application process that consists largely of providing basic personal information in a simple online form. More traditional institutions may require an application fee, which typically ranges from $40 to $80.
Paying for the program: Compared to a college degree, most medical billing and coding programs are far more affordable. But they still cost money, and many people may not want — or have the ability — to pay for a program in one lump sum. Luckily, there are multiple sources of funding for your education. You can learn more about them on our page about accredited medical billing and coding schools online with financial aid support.
Finish All Your Courses
Whether becoming a medical coder or biller online or on campus, the bulk of the coursework will cover four primary subject areas: insurance, legal, coding, and the human body. Since each medical billing and coding program is different, how these subjects are taught will vary. You can expect to find classes such as:

Anatomy: This introductory course will provide a detailed overview of the names and terms of different body parts, areas, and systems.
Medical terminology: Students will receive a comprehensive understanding of common medical terms by learning the roots, suffixes, and prefixes commonly used in the medical field.

ICD Coding: Students will learn about Classification for Diseases or ICD codes. These are standardized diagnostic codes that provide uniformity when describing an injury or disease.

CPT Coding: This course will introduce students to Current Procedure Terminology codes, which are widely used in most doctor's offices.

Health insurance: It's important to understand the "end game" of billing and coding – and that's to get the insurance company to pay their share. This course explains how the insurance claims process works.

Medical record keeping: Students will learn the basics of how medical records are kept, as well as the legal framework surrounding their creation and privacy. They may also learn EMR and EHR software, which includes billing in the software.
Find an Internship or Externship
You can't beat hands-on experience. To boost your chances of getting hired and wow potential employers, aspiring medical billers and coders should seek opportunities for on-the-job learning. Internships or externships are great ways to gain this experience. While they might not be mandatory for the job, having real-world practice can make securing a position in the field easier. While "internship" and "externship" are sometimes used interchangeably, they are not the same. Internships usually last longer, are paid, and result in credit. In contrast, an externship usually covers a shorter length of time, is unpaid, and rarely lead to credit. Either way, each is beneficial in that they provide a real-world view of how billing and coding works. Given their benefit, it's easy to see why someone would want to apply for an externship or internship. There are numerous ways to find one:
Check with the school. Many coding and billing programs have career services where professionals can help match a student with an internship or externship at local healthcare providers
Go to healthcare facilities. Reaching out to doctor's offices, outpatient clinics, nursing homes, hospitals and other similar facilities can lead to fruitful results.
Professional organizations may have a formal internship or externship program available, such as AAPC's Project Xtern, and some will have similar opportunities, such as AHIMA's Mentor Match program. Even if no such formal program exists, the networking opportunities provided by these organizations will help interested individuals get in touch with healthcare facilities looking for interns.
Note: Internships and externships not only provide useful experience, but can lead to permanent employment. Not only can the experience provide the opportunity to network and connect with employers who are hiring, it can also give recent graduates useful skills to help them contribute to their employer immediately.
Obtain a Specialized Certification
Medical billers and coders do not need certification in order to be permitted to work, but certification is recommended as it helps job applicants stand out from the crowd during the hiring process. Certification proves to hiring professionals that an applicant is serious about the billing and coding profession and is willing to take extra steps to excel. It also provides an opportunity to specialize in a particular area. For example, the Certified Coding Specialist (CCS) credential signifies that the individual has a requisite level of knowledge of classifying medical information within the hospital setting. The Certified Coding Specialist – Physician (CSS-P) shows that the credential holder has specialized knowledge for the doctor's office setting. Other certifications are available that indicate a general level of knowledge or focus on administration.
After you choose a certification, it's time to apply for and take the exam. Exams are often held at specific testing centers and require registration ahead of time. Test-takers can expect a testing process similar to that of a standardized test like the SAT or ACT. The format of the test varies depending upon the specific certification, but often consists of 100 or more multiple choice questions. Read medical billing and coding certification online to learn more.
Prepare Resumes & Apply for Jobs
Resumes are your opportunity to entice an employer to interview you. Most resumes follow a general format, so it's usually best to stick with what employers expect – in other words, don't get too original. A good resume for a medical biller or coder will contain three major pieces of information: education/training, work experience, and skills. A great reference from a doctor or medical professional can go a long way, too. These critical pieces of information effectively convey what you can contribute to the employer. Remember, the employer is looking for a person who can boost office productivity and revenue streams, so the better you can explain how you intend to do this, the more likely you will be to land the interview. You can include additional information, such as references, personal interests (which can serve as a conversation starter in a job interview) or your employment objective. Since employers usually ask about these things as a matter of course, these bits of information can be omitted if there isn't enough space to keep the resume to one page.
To find out more about how to write a solid resume, check out the following examples:
Practice for the Interview
If you've been accepted for an interview, congratulations! It's now time to start preparing. To make the best impression, you should prepare to be asked several questions. While you could be asked about almost anything, below are seven questions you're most likely to hear. Understand that how you answer will be as important as what you answer, so don't get too worried if you don't think you have the perfect response.
What skills do you bring to the table?
Do you have a professional certification? Do you plan to obtain one?
What medical software are you familiar with?
How would you handle a difficult coworker?
How do you keep current with changes in healthcare coverage and insurance?
How familiar are you with the ICD-10?
Tell me about a time when you had to handle criticism on a coding project.