Written By

last updated

01/19/2022
The Best Online Human Services Bachelor's Degrees
After deciding to pursue a human services degree online, it can be tempting to enroll in classes right away. However, it's important to take your time choosing an online degree program that meets your career goals, education timelines, and budgets. This research will not only make the enrollment process smoother, but it will also ensure you've picked a program that's right for you. To aid you in this process, we've evaluated online human services bachelor's degree programs from around the country and ranked them on their affordability and quality. Here are a few options worth exploring.
St. Joseph's College New York

St. Joseph's College New York has two online bachelor's degree programs in human services. The school's Bachelor of Science in Human Services is a 120-credit program ideal for students who have some postsecondary education and experience in human services. The program includes specialized coursework in addictions counseling, case management, gerontology, family and child welfare, and human services administration to help students deepen their knowledge and advance their careers. St. Joseph's bachelor's in human services is designed to be completed fully online. Students can log in and complete coursework at a time that is convenient for them, and the school even waives the field experience requirement for online students. The program combines independent and collaborative work.
Human services students may also be interested in St. Joseph's online dual degree. Students can earn their B.S. in Human Services along with an M.S. in Human Services Leadership. The M.S. requires just six additional classes, or 18 credits, and students graduate with both their bachelor's and master's degrees. This is an excellent way for students to not only save time and money but to also learn essential management and leadership skills for human services organizations.
East Tennessee State University

East Tennessee State University offers a fully online Bachelor of Science in Human Resources degree as well as an accelerated B.S. to M.S. in Human Services. The bachelor's program is delivered from a behavioral science lens. It provides an introduction to human services but also includes ample opportunity to delve into field specifics, like counseling theory and practice or research for learning and development. Coursework is online, but students must also complete a practicum and an internship, where they will work with local human services organizations to gain 300 total hours of field experience. Additionally, East Tennessee State human services students must complete a minor or a second major along with their bachelor's degree. Minors consist of 18-24 credits, which are accounted for in the 120 credits needed to earn the human services bachelor's degree.
Tuition differs for in-state and out-of-state online students, but out-of-state students who take all of their courses online may qualify for reduced tuition.
Old Dominion University

Students at Old Dominion University (ODU) can enroll in a complete human services bachelor's program online, but students transferring from other universities may also be interested in Old Dominion's bachelor's degree completion program. The full degree program is 120 credits, but Old Dominion only requires 30 credit hours to be completed through them, making it a great option for transfer students. Classes within the human services bachelor's degree program can take different forms. Some require students to log on at certain regular times for live meetings, while others are more flexible, allowing students to move through course materials on their own and at their own pace. Either way, ODU online students can typically access their course materials at any time. If students can't log in to a live class, they may miss out on participating in Q&A sessions. However, they can still access and rewatch recordings of the class. Outside of real-time classes, students can engage with peers through message boards, discussion rooms, web conferencing, and other tools. Professors also hold virtual office hours, where students can talk one-on-one via web conferencing.
Drexel's program features a problem-based learning curriculum that can be completed entirely online. Online students attend a mandatory five-day on-campus residency to meet graduation requirements. Classes are organized into four 10-week quarters per year and include courses such as fiscal accountability, professional accounting and advocacy, relationship-building and collaborative problem-solving, transformational leadership, and human resources and team management.
Competitive applicants possess a bachelor's degree from a regionally accredited institution with a 3.0 or higher GPA. Applicants need at least three years of previous healthcare management experience with a documented history of increased responsibility. Applicants lacking healthcare management experience should consider Drexel's online bachelor's in healthcare administration program.
In Depth: Online Human Services Degree Programs
Students who need a flexible education program and are interested in careers that involve helping people may be well-suited for online human services degrees. A range of program options are available, but that also means there can be a lot of information to sort through before applying. Learning the ins and outs of online human services degree programs can help you pick a program that matches your academic and career goals.
What Do You Learn in an Online Human Services Program?
While the specifics of each online human services degree program can vary, human services students can expect to gain a range of skills that will serve them in many careers under the human services umbrella, like community outreach, juvenile corrections, and counseling. Online programs can help students develop skills and knowledge in the following areas:
Human behavior and development
Working with special populations
Multicultural issues
Counseling and social work
Functions of human services agencies
Leadership, specifically in human services capacities
Crisis intervention and prevention
Programs often describe their intended learning outcomes so students can see what skills and focus areas different human services degrees prioritize and choose a program that aligns with their own priorities.
What's It Like to Earn a Human Services Degree Online?
Depending on the program, online human services degrees can be fully online or partially online as hybrid programs, which require some in-person class time and some online work. Some programs are synchronous, or at least have a few synchronous elements, where students log in to their class at a specified time, usually to attend class virtually via video conferencing. Human services degree programs may also be totally asynchronous, allowing students to log in when it's convenient for them, or they may mix asynchronous and synchronous delivery methods to give students a richer learning experience. Course materials can include prerecorded audio and video, written lectures, slide presentations, and classroom forums for peer discussion. In addition, some programs may require an internship. While students most likely won't have to visit campus for this, they should expect to put in some hours of hands-on work in a human services setting near them.
How Do You Choose the Right Online Human Services Program?
With varying degree paths and so many online programs out there, narrowing down your choices to the right online human services program can be daunting. This important process, however, will ultimately contribute to your success in finishing your degree and earning the credentials needed for your future career. When comparing programs, prospective human services students can use this checklist to help them make the best decision in their educational pursuits.
The right online human services degree program should do the following:
What is the Difference Between Human Services and Social Services Degrees?
Human services and social work degrees tend to address similar issues in human welfare, but they do so at different levels and from different perspectives. The biggest difference between human services and social work is that social work professionals tend to work directly with clients to help them through specific issues, while human services professionals tend to work at the programmatic level, helping human services organizations run smoothly and improve the aid they provide. That said, social services careers generally fall under the human services umbrella, along with a range of other careers that involve direct work with clients, like counseling and community health education. Human services degrees often introduce students to foundational knowledge needed for these careers.
Comparing Online Human Services Programs by Degree Level
Online human services degrees are available at all levels, from an associate degree to a doctorate. Which program is best for you, however, depends on your personal circumstances and intended career path. Take a look at the different degree options below (and the careers they can lead to) to find a degree path that suits you.

Online Associate in Human Services
Online associate degrees in human services are widely available and prepare students for a range of entry-level positions in the human services field. Students typically get an overview of human services through introductory coursework in fundamental aspects of human services, like counseling, psychology, and sociology. Some human services associate degrees require hands-on experience hours, which can give students an idea of what it's like to work in a particular facet of the field that interests them. Online associate degrees in human services may also give students the chance to focus their studies on an area of interest or transition seamlessly into a bachelor's degree program upon graduation.
Best for … students with no human services experience who want to enter the field in a relatively short amount of time or gain foundational knowledge before continuing their education at the bachelor's or master's level.
Program Requirements
Online programs typically require a high school diploma or equivalent and may have minimum GPA or test score requirements for admission. Some may also require students to complete hands-on practicums or fieldwork to graduate.
---
Time to Complete
Part-Time Program:
4 years
Full-Time Program:
2 years
---
Popular Career Options
Social and Human Service Assistant
National Median Salary (2018)
$33,750
National Job Growth (2018 to 2028)
13%
National Median Salary (2018)
$39,540
National Job Growth (2018 to 2028)
13%

Online Bachelor's in Human Services
Online bachelor's degrees in human services are fairly common as well. Both Bachelor of Arts and Bachelor of Science degrees are available. Human services bachelor's degrees typically provide students with an overview of the field but may also allow students to concentrate their studies on an area of human services that piques their interest, like counseling, criminal justice, administration, or child and family services. Because of their longer duration, bachelor's programs tend to have more room for study in different human services subjects. For instance, students may take multiple psychology and sociology classes that address specific issues rather than singular overview classes. Bachelor's programs also tend to have internship, practicum, or capstone requirements.
Best for … students looking to expand on their associate-level knowledge or gain a combination of foundational and field-specific skills useful in entry- and mid-level careers.
Program Requirements
A high school diploma is typically required, but some programs also require postsecondary education or experience in human services. Applicants may also need to meet minimum GPA or test score requirements when applying. Students must often complete a certain number of practicum or internship hours to graduate from an online human services bachelor's program.
---
Time to Complete
Part-Time Program:
6 years
Full-Time Program:
4 years
---
Popular Career Options
Health Educator
National Median Salary (2018)
$54,220
National Job Growth (2018 to 2028)
10%
Job Level
Entry-Level to Mid-Level
Correctional Treatment Specialist:
National Median Salary (2018)
$53,020
National Job Growth (2018 to 2028)
3%
Job Level
Entry-Level to Mid-Level

Online Master's in Human Services
Online master's degrees in human services are available, but they aren't as common. Online human services master's degree programs are typically centered around enhancing knowledge and skills in a particular focus area as well as leadership, ethics, and policy issues within that concentration. These degrees can help students advance their careers in helping professions but are not suitable for those looking to pivot into careers in clinical settings, as they typically don't prepare students for clinical licensure.
Best for … advancing human services professionals looking for a flexible degree that can provide more expertise in a particular aspect of human services.
Program Requirements
Master's program applicants usually need a bachelor's degree, unless they are enrolling in an accelerated or dual-degree program where they earn their bachelor's and master's concurrently. An undergraduate GPA of 3.0 is also a common requirement. Students may need to provide professional or academic references and pass a background check.
---
Time to Complete
Part-Time Program:
3 to 4 years
Full-Time Program:
2 years
---
Popular Career Options
National Median Salary (2018)
$35,630
National Job Growth (2018 to 2028)
10%
Job Level
Entry-Level to Mid-Level
Social and Community Service Manager
National Median Salary (2018)
$65,320
National Job Growth (2018 to 2028)
13%
Job Level
Mid-Level to Late Career

Online PhD in Human Services
Online doctorates in human services as a broad subject exist but aren't common. Instead, as with master's programs, PhD programs tend to focus on a specific aspect of human services, such as counseling and psychology with an emphasis on human services. These are typically research-driven degrees and focus on enhancing professional skills, like policy development and research design. Students often examine human services issues through various scholarly lenses to gain a deeper understanding of the field and the systems that affect it. Doctoral students interested in practice-driven human services degrees may seek out EdD programs, like an online doctorate in executive leadership in mental health and human services.
Best for … professionals looking to take on leadership, education, or research positions within the human services field.
Program Requirements
Doctoral students usually must hold a master's degree in a related field from a regionally accredited institution, but there can be exceptions for students enrolling in bachelor-to-doctorate programs. In order to graduate, students must complete a capstone, research paper, dissertation, or another culminating project, and they may need to complete on-campus residencies.
---
Time to Complete
Part-Time Program:
4-8 years
Full-Time Program:
2-3 years
---
Popular Career Options
National Median Salary (2018)
$78,650
National Job Growth (2018 to 2028)
1%
Job Level
Mid-Level to Late Career
National Median Salary (2018)
$78,470
National Job Growth (2018 to 2028)
11%
Job Level
Mid-Level to Late Career
Degree Spotlight: Human Services Bachelor's Degrees Online
Students should make sure they do their research and compare multiple online human services bachelor's programs before starting their degree. Programs vary in many significant ways, from curricula to delivery format. Here are some things to consider before enrolling in a human services bachelor's degree online.
How Much Does an Online Bachelor's in Human Services Cost?
A few different factors can affect the overall cost of earning a human services bachelor's degree online. In general, tuition varies from school to school, but there can be a more pronounced difference between tuition from private and public schools. The type of school can also affect what financial aid options are available, so it's important for students to weigh the pros and cons of different online human services programs. How long it takes to earn your bachelor's degree and whether or not your school has different rates for in- and out-of-state students can also affect cost. To find tuition information for a specific online human services bachelor's program, use the rankings tool above.

Lesley
University
Total Credits: 120
$445/credit

Southern New Hampshire University
Total Credits: 120
$320/credit

Walden
University
Total Credits: 181
$325/credit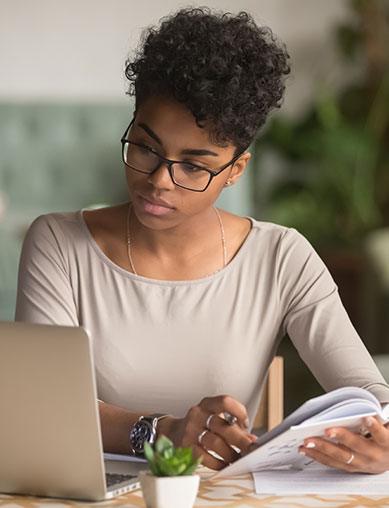 What are the Typical Admissions Requirements for a Human Services Bachelor's Program?
Admissions details differ from school to school, but prospective students can typically expect some common admissions requirements. Students applying to online human services bachelor's degree programs need to have a high school diploma or equivalent and must fill out an application. Some programs also require students to complete general education courses before applying to a human services program. Applicants often need to meet minimum GPA requirements and submit transcripts from high school or any previously attended postsecondary schools. Applicants may also have to submit ACT or SAT scores, entrance essays, or letters of recommendation.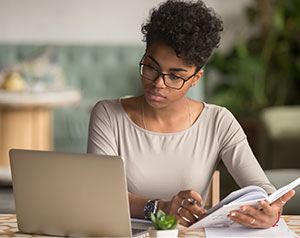 What Skills Do You Learn from Courses in an Online Bachelor's in Human Services?
One of the perks of enrolling in an online bachelor's program in human services is getting to choose from a vast list of courses that cover different subjects and help develop a range of useful skills. Each program offers something a little different, but students can expect to see at least a few of the following fundamental human services courses while earning their degrees.
Case Management
Case management courses introduce students to entry-level case management fundamentals, including management theory and practice, relationship development, and the role of the case manager. This course is particularly important for those exploring social work careers, but the skills gained in case management courses are widely applicable to many human services careers.
Example course titles: Case Management in Social Work; Counseling and Case Management
Skills: Goal-based care planning, assessing client needs, and professional best practices
Ethics in Human Services
Human services can be a conflicting field in many regards. Students may learn about common conflicts and ethical issues human services professionals regularly face. They may also learn about human services law and how it can work with and against services ethics.
Example course titles: Law and Ethics in Human Service; Practical Ethics in Human Services
Skills: Informed ethical decision-making
Developmental Psychology
In their programs, students may explore the psychological developments that occur throughout a person's life as well as major theories and research methodologies in developmental psychology. These courses can help students understand their clients and the issues they face in different stages of life.
Example course titles: Developmental Psychology Through the Life Span
Skills: recognize and assess developmental markers for different life stages
Policy
Students will likely take courses that address human services policy in some way. These courses may address legislative and organizational policy development processes as well as existing human services policies. Students may learn about major services policies in the United States, too, like welfare and criminal justice policy. Courses may also address the role of advocacy in policy development.
Example course titles: Public Policy and Advocacy; Social Policy
Skills: Critical analysis of human services policy, advocacy methods and tools, and policy development
Research Methods
Students may gain an overview of common research methods in human services and other social sciences. Courses may address methods of collecting data, interpreting research, identifying design flaws, and developing critical analysis.
Example course titles: Social Science Research Methods; Research Methods in Human Services; Research Methods in the Social Sciences
Skills: Data collection, research design, and statistical analysis
What Concentrations Are Available in an Online Human Services Bachelor's?
Concentrations allow students to focus their studies on a particular aspect of human services. Since human services is a broad field, this is a great way for students to gain expertise relevant to their specific career goals. Programs may offer an array of human services concentrations, and here are some examples:
Addictions Counseling
A concentration in addictions or substance abuse counseling can help students understand the underlying causes of addiction and how to best help clients dealing with addiction. Students may learn useful intervention and prevention methods as well as recovery solutions they can use in counseling settings.
Leadership and Administration
Students pursuing leadership roles in human services organizations may consider focusing their studies on leadership and administration. This concentration tends to focus on leadership principles and theory as well as challenges faced by those in human services leadership positions. Policy, communication, and ethics may be addressed.
Child and Family Services
In this concentration, students can learn how to manage cases and effectively advocate for children and families. They may learn about psychological and social development from childhood through adulthood, social issues that affect families and children, and valuable resources that can help clients.
How to Pay for Your Degree in Human Services
Making sure you can pay for your degree is an important step in preparing for an online bachelor's program in human services. Securing funding in advance can be intimidating, but it's generally less stressful than figuring out finances while balancing coursework. Many options exist to help students pay for their human services degrees.
1
Scholarships
Scholarships specifically for histology students are available through many professional organizations, including those that focus on pathology, histology, medical laboratory work, and the like. Other scholarships can be found on dedicated scholarship websites, where a quick search for "histology" or "pathology" can yield many results. Find awards you may be eligible for on our scholarships for human services students page.
2
Grants
Just like scholarships, grants don't have to be paid back. The most common is the Pell Grant, which is awarded by the federal government to most students who are attending an accredited institution. To obtain grants, students must first fill out the FAFSA, since many grants are based on need.
3
Loans
Though loans are often not the first choice for paying for school, they are sometimes inevitable. The good news is that many loans offer deferred payments or no interest until graduation, which bodes well for those who live in an area where jobs in the field are abundant.
4
Work Study
Four-year colleges and universities often offer work study programs, which are meant to help students pay their way through school by taking on campus jobs or jobs related to their field. In addition to being a financial boon for some, work study programs can also help students build valuable experience while in school.
5
Other Financial Aid
Other forms of financial aid might be available, such as grants from schools and work study programs. The only way to know what a student qualifies for is to fill out the Free Application for Federal Student aid, or FAFSA. This important document will calculate how much a student is expected to pay out of pocket as well as provide information to schools about the student's financial needs.
Checking Accreditation for Online Human Services Degree Programs
When looking at different online bachelor's degrees in human services, students should check out potential schools' accreditation pages. Accreditation is a voluntary process that evaluates a school or program of study to see if it meets quality standards developed by a board of field experts. Students should look for both institutional and programmatic accreditation.
Institutional accreditation assesses the quality of an institution as a whole. Institutional accreditation can be granted by either regional or national accreditors. Regional is the most respected of the two, but both designate that a school meets specific qualifications. Students also must attend an institutionally accredited school to qualify for federal financial aid.
After making sure their school is institutionally accredited, students should check to see if their human services program is accredited too. Programmatic accreditation for human services degrees is granted by the Council for Standards in Human Services Education (CSHSE).
Human Services Degree & Career Resources
The human services field branches out in many different directions. It can be a lot to take in all at once, but exploring additional career and education resources can help you make an informed decision when it comes time to enroll in an online human services degree program.

Professional Human Services Organizations
Professional organizations can be excellent resources for students and professionals alike. Human services and related organizations can help students learn about the industry and keep on top of industry news and best practices. Many organizations offer education, networking, and financial aid opportunities. Students can check out these organizations and what they have to offer.
National Organization for Human Services (NOHS)
NOHS provides a wide range of resources, including conferences and scholarships, to members. Students can also explore NOHS regional branches to make human services connections closer to home.
American Public Human Services Association (APHSA)
APHSA's affinity groups can help students find public human services groups specific to their careers, such as child welfare or the Supplemental Nutrition Assistance Program (SNAP).
American Counseling Association
Human services professionals can use many of the resources provided by the American Counseling Association. Students can gain knowledge and familiarize themselves with the resources that are available to their clients.
National Association of Social Workers (NASW)
Human services students who are drawn to social work should check out NASW. This is the largest organization of professional social workers in the world, and it provides tons of resources to help social workers and human services professionals navigate various aspects of social work.

Resources for Human Services Students & Professionals
Human services students and professionals work to help others, but they may also need some help now and then. Having an arsenal of quality professional and educational resources can help when working through a degree program, looking for jobs, networking, or dealing with challenging work situations.