The Best Online MHA Programs for 2020
Healthcare administrators manage the business operations of hospitals, clinics, and other health services organizations. They keep things running smoothly and efficiently to ensure the best level of care for patients. Advancing to high-level healthcare administrator roles often calls for a Master of Healthcare Administration (MHA) degree. Many working professionals are now turning to online MHA degree programs for their flexible class structure. To help you get started on your search for an online MHA program, we've put together a list of this year's top accredited schools, starting with comprehensive descriptions of three of the very best.
New York University

The goal of New York University's online Master of Health Administration degree program is to provide its graduates with a solid foundation of real-world leadership skills that can be applied directly and immediately to their careers. This seven-semester (28-month) part-time program is designed to allow students to maintain their current full-time professional employment by combining live, online lectures and discussions with additional asynchronous and offline coursework. Additionally, students are required to attend a single, two-and-a-half-day on-site "immersion experience" on NYU Wagner's campus in New York City. The curriculum culminates in a project in which students work as a team to solve real-world problems through use of a healthcare system simulation.
Admission into the program requires a minimum of one year of full-time professional experience along with current employment in healthcare management or a closely-related U.S. healthcare field. A minimum 3.0 GPA on previous undergraduate studies is recommended. Application requirements include submittal of a current resume or CV, two letters of recommendation, and two essays (one exploring the complexities of a specific healthcare issue, and one detailing the applicant's professional goals).
University of Southern California
Colorado State University
What Types of Online MHA Programs Are Available?
Not all online MHA programs are created alike, and that's a good thing because MHA students are not all looking to get the same things out of their degree studies. Finding the right program type can play a big role in a student's academic success. Here's a quick look at the various types of online MHA programs available to help you find the one that's the right fit for you.
Fully-Online MHA
Fully-online MHA programs allow students to complete all degree requirements entirely through distance learning. Be careful, though, as some programs that advertise themselves as 100% online may require one or more brief on-campus residencies, an in-person internship, or other in-person activities. Fully-online programs are particularly good for full-time working professionals who need to fit their studies into already tight work and life schedules. They are, of course, the only option for degree seekers living in locations that make in-person attendance impossible. Course delivery may be asynchronous (meaning students can access and complete coursework at anytime), synchronous (requiring online attendance for classes or other activities at specifically-scheduled times), or a combination of both. Most fully-online MHA curriculums are structured for part-time study and are designed to be completed in two-and-a-half to four years.
Hybrid/Blended MHA
Hybrid (or blended) degree programs combine online and in-person coursework. In-person classes are typically offered on the school's main campus, but in some cases may be available on satellite campuses or at other designated locations. As with fully-online programs, course delivery may be asynchronous, synchronous, or a combination of both. Hybrid programs also typically include some on-campus residencies and/or other in-person participation. Some programs may offer a full-time study option that can normally be completed in two years or less. However, most feature part-time curriculums that, like full-time programs, are designed to be completed in two-and-a-half to four years. Hybrid programs are a good choice for students who prefer some face-to-face interaction with instructors and fellow students, but who also require or want to take advantage of the convenience and flexibility afforded by online study.
Executive MHA
Whereas the standard MHA is geared toward students either seeking to enter or who are in the early stages of their careers as healthcare administrators, the EMHA is geared toward mid-career healthcare administrators intent on advancing into top-tier administrative positions. Not surprisingly, therefore, the work experience requirements for admission into EMHA programs are more restrictive than with standard MHA programs. It is not uncommon for EMHA programs to require four, five, or more years of relevant healthcare management experience for program entry. The structures and time requirements of online EMHA programs (delivery formats, on-campus residencies, etc.) are similar to those of standard online MHA programs.
MHA with No GRE
In the past, admission to a MHA degree program (or any master's program, for that matter) almost always required submission of an acceptable GRE or GMAT score. Times have changed, though. Many MHA programs today no longer require taking either the GRE or GMAT, relying instead on an assessment of other application requirements, such as demonstrated work experience, a solid undergraduate GPA, prior academic and/or professional distinction, letters of recommendation, and a persuasive statement of purpose.
Below are just a few of the online MHA programs that do not require taking the GRE or GMAT for admission:
Specialization Tracks
Online MHA programs sometimes feature specialization or concentration options that allow students to tailor their studies to include a particular subject of interest and enhance their attractiveness to employers. Here are a few of the most popular specializations currently being offered by MHA programs.
Organizational Leadership and Development
Students develop an advanced understanding of how to structure their organization's services and resources through the study and practical application of organizational concepts, theories, and trends. Leadership skills gained allow students to create solutions to meet the ever-changing needs of their organizations and communities, as well as incorporate innovations in the healthcare marketplace.
Which is Better, an MHA or MBA?
Anyone searching for a graduate-level degree in the healthcare administration/management field has more than likely run across several MBA degree programs offering specializations or concentrations in healthcare administration or healthcare management. And finding such programs leads to the inevitable questions, "What is an MBA with Healthcare Administration concentration and how does it differ from an MHA degree?" Generally speaking, an MBA with a Healthcare Administration concentration prepares business professionals to apply advanced banking and investment skills to their work with client healthcare organizations. An MHA, on the other hand, provides current healthcare professionals with the knowledge and skills needed to carry out the administrative operations of healthcare organizations as a direct employee.
There is, of course, major overlap regarding the topics covered and skills developed in these two degree programs. So, if you are still unsure which one is best for you, consider the following:

Choose the MHA if …
You intend on pursuing an administration or management career at an organization within the healthcare field.
Your main professional focus concerns the management of healthcare services and systems.
You think of yourself as a "people person."

Choose the MBA if …
You want a career in banking or investment management that deals with organizations in the healthcare industry. You may also work with other non-healthcare industries as well.
Your main professional interests are in the areas of banking and finance, particularly in how they apply to the healthcare business.
You think of yourself as a "numbers person."
A Look at MBA/MHA Dual Degree Programs Online
You've carefully examined your career goals and interests. You've taken a close look at programs for both MHA degrees and MBA degrees with a Healthcare Administration concentration. Still, neither degree seems to be quite the right fit. The right answer may be to earn both. Fortunately, there are a number of excellent schools out there that offer online MBA/MHA dual degree programs. These programs allow students to gain the knowledge and skills provided by both degrees individually, but in much less time.
Below are three examples of MBA/MHA dual degree programs that can be completed either fully or partially online:
How Long Does It Take to Earn an Online MHA?
The program lengths given below are typical of MHA programs offered online. The most accurate answer to this question, however, is that completion times vary – sometimes substantially – from program to program. So, be sure to carefully review the curriculums and graduation requirements of any and all MHA programs you're considering before you enroll.
| Program Type | Full-Time Study | Part-Time Study |
| --- | --- | --- |
| Standard MHA | 1 ½ – 2 Years | 2 ½ – 4 Years |
| Executive MHA | 1 ½ – 2 Years | 2 ½ – 4 Years |
| MHA/MBA Dual Degree | 2 ½ – 3 Years | 4 – 5 Years |
What Do You Learn in an Online MHA Program?
The purpose of MHA program coursework is to provide students with comprehensive skills and training in a broad range of topics that, taken together, make up the duties of an effective administrator of a large and complex healthcare organization. Those duties include:
Improving the quality and efficiency of the organization's delivery of healthcare services.
Developing and carrying out organizational policies, goals, and objectives.
Representing the organization to governmental agencies, investors, governing boards, and the local community at large.
Overseeing the recruiting, hiring, training, and supervising of employees.
Ensuring that the organization stays up-to-date regarding healthcare-related technologies and trends, as well as the ever-changing needs of patients.
Managing and ensuring the organization's compliance with applicable laws and regulations.


5 Popular Courses in Online MHA Programs
Healthcare Financial Management
An examination of fundamental finance concepts and theories, along with practical strategies that can be applied to real-world challenges to ensure an organization's continued financial viability. Topics typically covered include marketing and resource development, cost analysis, data analytics, budgeting, and asset valuation and pricing.
Human Resource Management
What Can You Do with an MHA Degree?
MHA graduates can find challenging, in-demand, high-paying leadership and management careers in clinical settings like hospitals, medical clinics, doctors' offices, and nursing homes. Careers can also be found in a wide range of non-clinical settings with governmental agencies, insurance companies, medical equipment suppliers, professional consulting firms, and more. Below is a small sampling of the job titles MHA graduates have in today's employment market. All salary and job growth figures are taken from the U.S. Bureau of Labor Statistics Occupational Outlook Handbook.
Are Online MHA Degree Programs Accredited?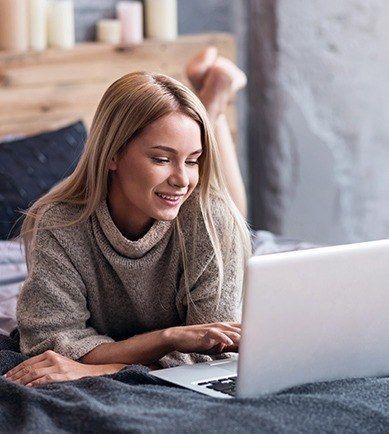 Yes, online MHA degree programs are eligible to receive the same level of accreditation as campus programs. There are two types of accreditation to look for: institutional accreditation and programmatic accreditation. Institutional accreditation (accreditation of the college or university as a whole) for colleges and universities in the U.S. is administered by one or more national or regional accrediting agencies recognized by the Department of Education (DOE). Programmatic accreditation (accreditation of the particular degree program) for MHA programs in the U.S. is administered by the Commission on Accreditation of Healthcare Management Education (CAHME). Relatively few online MHA programs you'll currently run into are directly accredited by the CAHME, so make sure schools hold regional or national institutional accreditation at minimum. You can check the CAHME and institutional accreditation status of online MHA programs you're considering by using this CAHME search feature, searching the DOE's Database of Accredited Postsecondary Institutions and Programs, and by visiting individual school websites.
How Affordable Are Online Master's Degrees in Healthcare Administration?
Tuition prices and other costs associated with pursuing an MHA degree vary significantly from program to program depending on a variety of factors. In most cases, for example, students can expect to spend more on a program offered by a private school than one offered by a public school. Online MHA programs at public universities may offer a discounted rate for in-state residents. Below are examples of tuition prices (current as of fall 2019) taken from three online MHA programs:

Master of Health
Administration
$621/credit

Master of Health
Administration
$500/credit

Executive Master of
Health Administration
$773/credit
To learn more on how to pay for your online MHA degree program, check out EduMed's guide to financial aid and browse our list of healthcare leadership and administration scholarships.