If you've had medical care over the last several years, chances are you've talked with a medical assistant. Medical assistants work in hospitals, clinics, offices of physicians, nursing homes, and many other medical facilities. They handle a wide variety of duties, including taking patient histories and vital signs, make appointments, keep medical records up to date, prepare blood samples for lab tests, give injections, and administer medications. According to the Bureau of Labor Statistics, the demand for medical assistants is slated to increase 29% from 2016 – 2026.
With the job market for medical assistants on the rise, enrollment in medical assistant training programs is on the rise, as well. This includes online medical assistant programs, where students can continue to work and handle family obligations while fitting courses into their busy schedule. But how to choose the best program for you? And what else do you need to know before researching and applying to schools? Let's answer each of these questions (and more) to get your medical assistant career started on the right foot.
EduMed's Best in Class: Online Medical Assistant Programs (2019)
With so many medical assistant programs out there, finding the right one can be difficult. That's why so many people turn to rankings and directories – they provide good overviews of schools and programs all in one place. However, to give students a closer look at quality medical assisting education, EduMed is launching a new Best in Class initiative. Each quarter, we'll list (or update) the premier online medical assistant programs across the country, and include detailed research and information on three of them. Let's see which schools and programs really stand out today.
Spotlight: San Francisco State University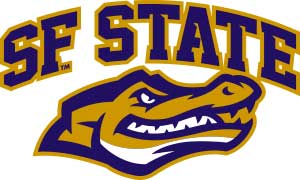 San Francisco State University offers the Clinical Medical Assistant Online program through the College of Extended Studies. This professional development certificate is delivered as a self-paced eLearning course that is complete with six months of access to all learning materials, including online textbooks and workbooks. In addition to completing the required course, students must also complete a 160-hour externship at an approved location.
Students in this program can expect to learn several aspects of the medical assisting profession, including (but certainly not limited to):
Pharmacology
Phlebotomy
Documentation of vital signs
Professional workplace behavior
Legal and ethical aspects of the job
Proper administration of medications
Routine laboratory procedures
Cardiac testing, such as proper lead placement
In addition to the program itself, students are provided with robust support services, such as 24/7 instructor support, animated simulations, online performance tracking, career guidance, resume writing advice and online healthcare content that supplements each course.
Tuition for the full program is $2,599 as of early 2019. The course must be completed within six months.
Upon completion of the course, students are qualified to sit for the CCMA exam. The course is also designed to provide a foundation of skills and knowledge for those who might one day pursue a nursing program.
Spotlight: Purdue University Global

With numerous start dates, discount options for tuition, and a well-versed faculty, Purdue University Global's Online Medical Assistant Certificate Program provides busy students with the opportunity to earn their credential when it's right for them. The typical cost is $371 per credit hour in 2019; however, several opportunities for savings exist, such as grants, military tuition reduction, transfer credits, and corporate partner benefits.
Students must accumulate 57 quarter credit hours for graduation; they can expect to take a wide variety of courses that focus strongly on the skills and knowledge necessary to hit the ground running. A sample of courses students can expect include:
Medical Terminology
Medical Office Management
Medical Coding and Insurance
Clinical Competencies I, II and III
Professionalism in Health Care
Estimated time of study is 15 hours per week. This allows for students to continue working and handling other obligations while earning their certificate.
Students in the online program must complete the Clinical Competencies courses at an approved clinical site, as well as an externship of 160 hours in a physician's office or clinic. Upon successful completion of the program, students will be eligible to sit for the CCMA, CMAC, RMA and NCMA exams. Graduates of the Des Moines program can also sit for the CMA.
Spotlight: San Joaquin Valley College

Students who enroll in the 9-month Clinical Medical Assistant program at San Joaquin Valley College receive a strong academic and clinical foundation, as well as extensive support from the college. In addition to a rigorous program, this support extends to the CCMA or NCMA (national examinations) or the CCMA (California Certified Medical Assistant) exams. San Joaquin Valley College will pay for the exams as long as a graduate takes them within six months of completing the program.
Students who finish the program are also awarded the Health Insurance Portability and Accountability Act (HIPAA) certification, CPR and First Aid certification, and receive specific training in the use of electronic health records.
Students can expect numerous online courses up to 36 required credit units, such as those in laboratory procedures, pharmacology, medication administration and structural anatomy. Those in the program learn not only about patient care and laboratory work, but also about medical office procedures, from the proper way to answer the phone to the best practices in handling electronic health records.
In addition to online learning, students must also complete an externship; all required screenings and immunizations for the extern center will be paid for by SJVC.
In 2019, the cost of on-time completion of the program was $17,900; in 2017, 88% of students in the program chose student loans to help pay the cost.
Why Online School for Medical Assisting?
There was a time when earning higher education meant sacrificing work and family obligations to sit in a classroom. But with online learning, students can get the education they need without uprooting their family, changing their schedule, or taking time off work. Here's more on why online education for medical assisting might be right for you.
Flexibility
Online learning allows earning a certificate, diploma, or degree on a more reasonable timetable, which is great for those who have full-time jobs (or even part-time jobs!), family obligations and the like. Medical assistant programs teach a great deal of information that can be conveyed through online courses, thus making it one of the best options for those who want to work in the allied health field but don't have the time to visit a campus multiple times per week.
Affordability
The relatively short nature of medical assistant programs online makes them affordable by nature. Instead of paying for 2 to 4 years for an associate or bachelor's degree, some programs can be completed in as few as 3 months. Learning online can also take commuting, parking, and similar costs out of the equation, allowing you to focus your costs on the coursework and fieldwork exclusively.
Speed
In online medical assisting programs, students learn only what they need to enter the workforce with confidence. This focus on the most important knowledge and skills is why so many programs can be completed within months. Even after accounting for the time it takes to complete a certification exam and find a job, students might be looking at a total of one year from the start of the program to getting comfortable in their new profession.
Types of Online Medical Assistant Programs
There are three primary types of medical assisting programs, all of which can be taken mostly or partially online: the certificate, diploma, and the associate degree. How do you know which one to choose? That depends on a few factors, including your desired career trajectory. Let's take a closer look at the differences between the three types of online medical assistant programs available today.
Certificate
In most cases, certificates are the fastest way to learn the skills and knowledge necessary to move directly into the workforce upon graduation. Certificates can be completed in one year or less, and some programs require only a few months of study. However, they usually require an externship, which can add some time to the pursuit of the certificate. Certificates can often be earned through community colleges; if the program is accredited, students will be able to sit for a variety of exams to earn medical assisting certification.
What You'll Learn: Key Knowledge & Skills
When you take medical assisting courses, the knowledge you obtain is often applied directly to the job. That's why each course in a program is vitally important. Since medical assistants are expected to hit the ground running when they start a new job, it's critical to garner the knowledge and skills necessary through each course. Here are a few of the courses you can expect to take and why they matter so much.
Medical Front Office: Medical assistants handle a variety of tasks, including billing, scheduling, and other duties in the front office. Understanding how the front office works is the first step toward a smoother experience for patients.
Medical Records: Keeping up with medical records makes a tremendous difference, and the job often falls to the medical assistant. This course teaches students all they need to know to handle the electronic health records for a typical medical office.
Anatomy: Students might take several anatomy courses, all designed to give them a firm understanding of the human body and how the systems work together during times of health and illness. Knowing the basics can help graduates enter the workforce prepared.
Insurance and Billing: When dealing with front office tasks, medical assistants will often have to know the ins and outs of medical insurance, billing practices, and coding. Several courses might be devoted to this subject, although many of the detailed tasks may be reserved for certified medical billers and coders.
Patient Examinations: Knowing how to handle a patient examination, from welcoming the patient to checking the vital signs to assisting the physician or nurse, are all important aspects of the job. Other courses might also relate to this one, such as courses in nutrition, vital signs, and common diseases.
Other courses might include phlebotomy, ethical and legal issues, a variety of laboratory tests, safety in the medical office, medical equipment and supplies, psychology, and administering medication.
How Much Does an Online Medical Assistant Program Cost?
The cost of medical assistant programs varies widely. Some programs charge by the credit hour, while others charge for the entire program from start to finish in one lump sum – this is especially true when the program is short and will be completed within the span of a typical college semester. For instance, our spotlight schools on this page range from $2,599 to $17,900 for their medical assistant programs.
To learn how you can finance your education, and for even more detail on cost, please visit our page on financial aid for online medical assistant programs.
How Long Is Medical Assistant Training?
The length of a medical assistant program depends upon the final outcome – whether you earn a certificate, diploma, or degree. Certificate and diploma programs usually take a year or less, with the certificate taking just a little less than the diploma. The associate degree often takes two years to complete, but might be finished faster if the student takes accelerated programs. To learn more about how long specific programs take to complete, check out the schools in our ranking list.
Does Accreditation Matter?

Though many factors go into choosing the best online medical assisting program for you, accreditation might matter most of all. When a school or program earns accreditation, it means that school or program has been examined by an independent body and found to meet the rigorous standards of a quality education. In other words, accreditation ensures that your degree, diploma, or certificate teach you what you need to know.

Why does this matter so much? First, it's important to remember that federal financial aid is available only to accredited schools; attend a school without accreditation, and you will likely have to pay for it out of your own pocket. It also speaks to career advancement, as medical assistants must graduate from an accredited program in order to sit for the certification exam. And finally, employers will readily accept credentials from a person who has graduated from an accredited program, but maybe not from someone who attended a non-accredited institution.

Medical assistant programs are accredited by either the Commission on Accreditation of Allied Health Education Programs (CAAHEP) or the Accrediting Bureau of Health Education Schools (ABHES). When learning more about a school, look for information on accreditation on the school's website. If the accreditation is not stated there, look to one of the two agencies. If it's still difficult to find information about accreditation, contact the school directly to get a solid answer.

Do I Need to Become Certified?

In most states, certification is not a requirement. However, many employers prefer to hire those who have earned certification, as it proves that person has a strong working knowledge of all the things medical assistants need to know to begin their work. There are five certifications available for medical assistants:

In most cases, an applicant must be 18 years of age or older to sit for an exam. They must have also completed certain guidelines, such as graduating from an accredited program or obtaining a certain amount of work experience. For more information, visit our page dedication to medical assistant certification online.
Financing Your Online Medical Assistant Program
Students who attend accredited medical assisting programs might be eligible for federal financial aid in the form of grants and loans. Grants are financial aid awards (often provided to those who demonstrate financial need) that do not have to be paid back. Student loans are often available for those who don't receive enough grant money to cover their educational expenses. Loans can be subsidized, meaning the student will not pay interest until they are out of school, or unsubsidized, meaning that interest begins accruing immediately.
They might also be eligible for a variety of scholarships specifically designed for those in medical assisting or the allied health field in general. Scholarships, like grants, do not have to be paid back. However, sometimes scholarships can be quite competitive. For more info, read our full page on scholarships and financial aid options for medical assistants
Career Outlook for Medical Assistants
The career outlook for medical assistants is incredibly bright. The Bureau of Labor Statistics reports a 29% employment growth rate from 2016-2026. To break that down a little more, the percentage translates to almost 184,000 new job openings for medical assistants across the United States. Many factors are driving the growth of medical assistant positions. Perhaps the biggest factor is an aging population; as U.S. residents get older, they require more medical care, which means busier clinics, hospitals, and private practices. Primary care in particular has a high demand for medical assistants as these practices grow to meet the influx of new patients. Though medical assistants will be needed everywhere, it's important to remember that certification can increase your chances of getting hired, as can a strong familiarity with electronic health records.
Working as a medical assistant, you also get a thorough look at how medical offices work, as well as a peek into the jobs of others with similar positions. Medical assistants might choose to work for a while to hone their skills, and then build on their knowledge by taking more college courses – eventually moving into careers such as nursing. They might also have an opportunity to move into leadership positions, especially in a practice that might have numerous offices and a large staff to manage.
How Much Do Medical Assistants Make?
A medical assistant's salary depends upon several factors, including the level of experience they have, whether they completed a medical assisting program (and whether it resulted in a certificate, diploma or associate degree), and the area in which a person chooses to work. The following table provides some pertinent information on medical assisting salaries.
Percentile
Hourly Wage
Annual Wage
All numbers from the BLS Occupational Employment Statistics