A Health Professional's Guide to Surviving Self-Isolation
MEET THE EXPERT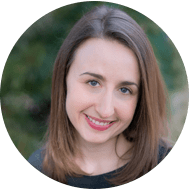 Rebecca Newman
View Bio
Rebecca Newman, MSW, LCSW is a psychotherapist and writer, specializing in eating disorders, anxiety, depression, infertility, substance abuse, grief and loss, gender and sexuality, trauma, and adjustment to life changes. She earned a BA in Creative Writing from Oberlin College and an MSW from the University of Pennsylvania, where she received the John Hope Franklin Award for Combating American Racism. She works as a clinical supervisor and psychotherapist for an academic hospital system in Philadelphia.
Get Our Newsletter!
Sign up to receive the latest info on career trends and education in allied health
By subscribing you agree to receive newsletter and email promotions from us,
Privacy Policy
As a healthcare worker, self-isolation is a necessary practice in preventing the spread of viruses that can pass illness to your loved ones and community members. And while some of us healthcare professionals may be familiar with occasional self-isolation, most have not experienced it to the scale we are dealing with now during the Coronavirus pandemic. To help you navigate through these strange and uncertain times and to ensure physical and mental health, here are some tips for surviving self-isolation.

Maintain Basic Needs
This is the most important time to make sure you are meeting your essential, basic needs. This includes eating nutritious, regular meals, sleeping regularly, drinking enough water, grooming, and taking your medications regularly. Without any one of these variables, your health will inevitably droop below functioning and has the potential to drag your performance, and mood, down with it.
Hydration
Hydration is a crucial step to any self-care regimen and it's worthwhile to figure out how you best consume water. Maybe it's in a tumbler with straw or maybe it's drinking out your favorite mug. Whatever your choice may be, grab your perfect receptacle and find out how many refills you need for the day and set your goal. Do you best to stick with it while limiting artificial sweetened drinks and too much caffeine.
Sleep
Sleep can be difficult to maintain during a time of high stress and to the extent it's possible, continue with your regular sleep practices and establish a bedtime routine – do the same things in the same order each night to signal to your body that it's time for bed. Even if you spend the last few hours of the evening in comfy or lounging clothes, change into different clothes for sleeping and begin your routine. Brush your teeth, put clothes away, get things together for the next morning, and reading a little. If you're struggling with sleep, turn off screens an hour before bed and don't spend any time in your bed except for sleep. If you wake up in the middle of the night, give yourself about 15 minutes to try to fall asleep, and if you can't, get out of bed, go somewhere dimly lit and read or engage in some other calm activity until you feel fatigued again and can fall asleep. Tossing and turning for more than 15 minutes tends to lead to agitation and not falling back asleep.
Eating Nutritiously
Getting regular and diverse nutrition is important when your body is called upon mentally and emotionally. Having a nutritious diet can help you restore after long shifts or difficult times and can reset your body for the next big task. However, when you're busy, it can be difficult to maintain a balanced and nutrient-dense diet. Focus on eating the rainbow, many of us revert to beige foods, like pasta, bread, bagels, and pizza in times of stress. Adding some colorful foods into your daily intake can introduce a diverse range of vitamins that you might be missing out on but remember it's key that you're adding color from natural foods. Colorful sweets do not apply.
---

Have a Deliberate Media Diet
Without the regular social contact with friends and family, our devices tend to be our window to the outside world. However, when a crisis strikes society, the news media can become more detrimental to your well-being. Have a deliberate media diet during self-isolation, including some soothing favorites, like music, TV shows, and movies while being thoughtful about your news sources to stay informed. Consider trimming the accounts you follow on social media to maintain some mental boundaries. Follow something challenging, like the news, with something you know that you'll find warming and enjoyable like a favorite film.
---

Maintain a Social Schedule
Even if you can't connect with loved ones in person, maintain a social schedule when you're off the clock just the same. Utilize video chat platforms, text, and phone calls to stay in contact with loved ones and don't be afraid to tell people that you need a little extra support. Even going for a walk, as long as that is advisable for you and your community, at the same time each day can help you feel more connected.
---

Engage in Self-Care
Self-care in any challenging moment has two sides, one of which is indulgence, and the other is life simplification. For indulgence, consider treating yourself to a bath or a more sensory shower by putting some drops of essential oil on the floor of the shower before turning on the water to let the aroma steam up or make your bed a haven by including comfy bedding, keeping it dimly lit for optimal sleep, and using lavender or other calming scents. Exercise may also feel like good self-care, since the endorphin rush will likely help you feel better afterwards. Use caution when engaging with food or substances for self-care or relaxation and make sure to use them sparingly and mindfully.
---

Try Life Simplification
Life simplification is any practice that makes your life 5% easier or more. From making a large batch of food you can reheat and eat for the lunch the next day to laying out your clothes for easy dressing the next day and making your bed every morning when you wake up, look for small opportunities to simplify and streamline your life to feel better later on.
---

Utilize Mindfulness Tools
Mindfulness practices have been shown, time and time again, to reduce stress and improve cognitive functioning. Consider using some of your isolation free time to use an app, like Headspace, 10% Happier, or Calm or even guided meditations on YouTube to practice mindfulness skills and improve your mood. This skill will also help you remain focused and deliberate in work with enough practice. Many app-based meditation tools are offering discounts or free subscriptions to healthcare professionals who are practicing self-isolation. Mindfulness practice can also help you keep things in perspective during self-isolation and uncertain times while maintaining your other physical and emotional needs to best serve the community.
While self-isolation can be hard on the both the mind and body, it's important to remember that what you're doing is for the greater good. Thinking of the bigger picture and knowing this isn't permeant, along with daily self-care and digital socialization, will help you get through quarantine in a healthy and mindful way.