How Nursing Schools Are Responding to the COVID-19 Pandemic
MEET THE EXPERT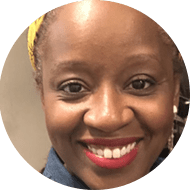 Joelle Jean
View Bio
Joelle Jean is a Family Nurse Practitioner, writer, and real estate investor from New York. She enjoys spending time with her husband, two little ones, Nathaniel and Noah, and their cat, Zuzu. Joelle loves to read, write and spend time with family and friends.
Get Our Newsletter!
Sign up to receive the latest info on career trends and education in allied health
By subscribing you agree to receive newsletter and email promotions from us,
Privacy Policy
In March, the novel coronavirus (COVID-19) caused the suspension of all in-person classes and clinical rotations for nursing students. Now that summer has come to an end, nursing schools have had to become creative with their curriculum — safety being their top priority.
As of June 2020, the United States Center for Disease Control (CDC) stated that at least 70% of COVID-19 positive cases reported were in people younger than 60. Despite the media focusing on older adults contracting COVID-19 — especially those with comorbidities — young adults are at high risk for testing positive.
Social distancing, hand washing, wearing a mask, and avoiding crowded places are at the center of preventing the spread of COVID-19. Therefore, nursing schools and students have become innovative — what being a nurse is all about!
Now more than ever, there is a need for online and hybrid learning. Clinical rotations — a critical component to mastering nursing skills and allowing for real-life, hands-on experiences — are also threatened by COVID-19. However, the good news is Virtual Reality (VR), video game-based learning, and simulations are all sophisticated tools that can complement coursework and temporarily replace clinicals.

Online Learning
As the pandemic continues, more nursing schools are choosing to conduct classes online. Although online learning has become increasingly popular in recent years, with the National Center of Education Statistics stating that 5.4 million students or 25.8 percent of all students took at least one online class, nursing schools had stuck to a more traditional model prior to the pandemic.
Despite the lack of physical classrooms, there are many benefits to online learning. Conducting classes online can provide a rich environment filled with engaged students and faculty. You can attend classes in the comfort of your home or space with no need to commute. Online classes:
Online learning and the use of technology go hand in hand, and the programs used for live online classes are readily available. For instance, at New York University, faculty use Zoom to simulate mock psych patients. This allows students to practice their communication and decision-making skills while learning about telehealth. The University of Cincinnati utilizes Webex to conduct live lectures with their nursing students.
Slack, another new collaboration tool, can be used to organize information and conduct online social gatherings. Other digital tools allowing for ease in online learning include:
With access to technology, online and digital learning builds bridges in healthcare that were not possible years ago. These digital platforms not only have positive outcomes locally, but they also provide endless possibilities globally. As nurses, expertise in digital learning platforms allows for opportunities that would not otherwise be available with traditional education. If you are a prospective nursing student or choosing to further your education, now is the time. Advance your nursing career with an online RN to BSN program or find the top online MSN program in 2020.
---

Hybrid Learning
With schools reopening, both the nursing schools and the nursing students are adapting to a hybrid learning format. Hybrid learning combines online and in-person classes, striking a convenient and effective balance. To ensure safety during the in-person component of the class, the CDC has set guidelines for gathering in colleges and universities. Depending on the size of the class, nursing programs must follow specific rules.
Blended learning isn't meant for students to take a passive role in their courses. Online lectures are structured so students come prepared to discuss and interact with their peers. Faculty assignments include case studies, group projects, and simulations. Nursing students are expected to initiate discussions in turn strengthening their critical thinking skills. While the pandemic might make social experiences with peers few and far between, it's important that nursing students make an effort to participate fully in all virtual and in-person group interactions.
---

Virtual Reality & Augmented Reality
Have you ever worn a Virtual Reality (VR) headset? If you have, you know that it feels like you're immediately transported to another world, enhancing all your senses. It's a very unique experience. VR and Augmented Reality (AR) don't replace real-life encounters with patients, but they do reinforce the nursing students' knowledge and skills.
The degree of quality of VR software and hiring instructors to integrate VR into the nursing curriculum is contingent on school funds and budget. However, free platforms do exist.
---

Video Game-Based Learning
Video game-based learning promotes student problem-solving and forces students to make time-based decisions. Video game-based learning has four criteria:
Rule: allows players to understand the environment.
Responsive: allows the learner to experience control.
Challenging: reflects the player's previous actions
Cumulative: shows progress toward goals.
Video game-based learning in nursing schools can be a tool used to supplement learning objectives, and it's also fun! It gives students a break from lectures that can be dry in nature. Video gaming improves cognitive skills and it enables students to immediately become introspective and analyze their own decision making. Video gaming also allows students to take risks where they otherwise couldn't in real-world scenarios. Allheart.com lists eight video-based games for nurses and nursing students, including:
---

Clinicals & Simulation
Entering the hospital for clinicals can feel challenging for any student. Nursing students have to complete a number of clinical hours to comply with the nursing board in their state, making this portion of a degree program crucial. There are, however, exceptions being made in light of COVID-19.
The National Council of State Boards of Nursing (NCSBN) organized a list of changes to meet clinical hours per state. For example, there was an executive order in California, allowing nursing programs to use up to 50% simulation for clinical practice. In Arizona, an emergency declaration allows the replacement of clinical experience with simulation. Nursing schools must also apply for waivers to substitute online teaching for face to face teaching.
Some hospitals allow a few students to enter their units. Schools provide the PPE, and students must also comply with hospital rules and regulations. Schools such as Columbia University require nursing students to take mandatory COVID-19 training classes.
These are challenging times. The world hasn't experienced anything quite like this. However, nurses are resilient. They are wired to deal with challenges. With technology at our fingertips, nursing communities have come together organically, providing resources and innovative solutions to deal with these unprecedented times.