Succeeding as a Public Health Professional in the Private Sector
MEET THE EXPERT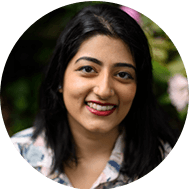 Gauri Joshi
View Bio
Gauri Joshi is a graduate of the University of Southern California Keck School of Medicine where she specialized in health education and promotion while earning her Master of Public Health degree. Her work has focused on chronic diseases, substance abuse disorders, and mental health conditions. She specializes in treating people in hard-to-reach populations and is passionate about healthcare in the digital era.

Get Our Newsletter!
Sign up to receive the latest info on career trends and education in allied health
By subscribing you agree to receive newsletter and email promotions from us,
Privacy Policy
When we think of public health professionals, we often think of job opportunities in places like government agencies, public hospitals, and schools. However, public health professionals are needed in a variety of places, including the private sector. Now, more than ever, public health initiates are becoming increasingly relevant in all types of industries and if you're thinking of pursing a public health career, it's smart to know of all your options. Here are 4 ways you can find success in the private sector as a public health professional.
Overall, both the private and public sectors overlap in customer relations. So much of the private sector focuses on customer and client relations, as often financial risk is much more profound in the private sector. As a public health professional, you are considered an expert in relaying pertinent health information to the general public, so your customer relation skills are sharp. Use this to your advantage when seeking out roles in the private sector and be confident in knowing you have the skills and tools to succeed in whichever sector you may choose.