Written By


Meet the Expert

last updated

03/30/2023
Interested in your share of $234.6 billion? We thought so.
According to the College Board, that was the total amount of aid awarded to undergraduate and graduate students through the Free Application for Federal Student Aid — more commonly called the FAFSA — in 2021-22. That averages out to $15,330 per undergraduate student and $27,300 per graduate student.
About 18 million college students complete the FAFSA each year. And while this may feel like another administrative burden you shoulder while preparing for your healthcare education journey, it's worth it: Of those millions of FAFSA submissions, 87% of first-time undergraduate students were awarded financial aid.
The FAFSA determines your eligibility for three types of federal financial aid: scholarships and grants, loans, and work-study programs. Throughout the following guide, we lay out essential steps you can take to streamline the FAFSA process. Additionally, we answer readers' most pressing questions, break down the different types of loans you may encounter, and offer you a substantial list of free FAFSA resources.
Keep reading to learn how the FAFSA is key to helping your fund your healthcare degree, including expert tips, timing considerations, and more.
The Ultimate FAFSA Checklist
The FAFSA is a vital part of the college admissions process, and getting it right can mean the difference between your ability to secure financial aid — or not. It might feel good to know you're not alone in the process, as millions of students are hard at work filling out their FAFSA application each year during the submission window: between Oct. 1 and June 30 annually.
To streamline your efforts, here's a comprehensive list of the steps you'll take as part of the FAFSA process.
Follow these key steps
Gather your required documents and information. Here's what you'll need:

Your Social Security number. You'll need to provide your Alien Registration number if you're not a citizen.
Federal income tax returns, W-2s, and other documents showing income earned.
If applicable, submit bank statements and information regarding investments.
Documentation of any applicable, non-taxed income.

Go to the FAFSA website – studentaid.gov. In addition to being the place where you'll submit the FAFSA, this site is also home to other vital information regarding financial aid.
Create your FAFSA Account & PIN—This will start the process, and you'll need to supply your social security number and date of birth.
Fill out every page of the electronic form, don't leave anything blank. Any omissions and mistakes can stall the process.
Be sure to name every school you apply to – you can add up to 10 schools. Including prospective schools can open up institutional aid and need-based scholarships.
Upload the required documentation—you can make this process smoother if you have everything handy.
Make any necessary corrections—Even after submitting your FAFSA application, there's time to make any necessary updates or corrections. This date changes annually, but typically falls in mid-September.
Sign and submit. This step is pretty straightforward. Just don't forget it!
Go through the verification process if requested—This isn't an accusation of wrongdoing, and it's a common practice. If requested, a school representative may reach out to verify financial information. Be sure to keep financial documents accessible until the process is complete.
Wait for your Student Aid Report or SAR—this can take 1-2 weeks. The SAR summarizes the information you provided and includes your estimated eligibility for various student aid opportunities. Additionally, the SAR will indicate whether you've been chosen for verification.
You're not done yet! In the meantime, apply for state, institutional, and private scholarships or grants. These types of awards can significantly offset the cost of school.
Review your SAR and offers before making a school decision. The cost of college often dictates where students enroll. If you have questions, be sure to reach out to prospective schools—financial aid offices are there to help.
The 10 Most Common FAFSA Questions Answered
Because FAFSA plays such a critical role in securing financial aid, you likely have abundant questions. That's where we come in. The following section highlights 10 of our readers' most common FAFSA questions. Is there an age requirement? Can you appeal? We've got you covered. Keep reading to learn more.
1. Will I qualify for aid?
Whether you qualify for Federal Student Aid through the FAFSA depends on a number of factors, including your income, assets, and other financial information. The U.S. Department of Education uses this information to determine your Expected Family Contribution (EFC)—this is the amount you and your family are expected to contribute toward your education.
2. Do I need to re-file every year?
Yes, you'll need to file the FAFSA annually. Because your financial situation and family information can change year over year, you'll need to submit your application each year to ensure that you continue to receive the financial aid that's available to you.
3. Is there an age requirement?
Yes, there is an age requirement for the Free Application for Federal Student Aid (FAFSA). Eligible applicants for federal student aid must be at least 18 years old. If younger than 18, applicants must have a high school diploma or GED. Additionally, there are age restrictions for certain types of federal aid—the PLUS loan is only available to credit-worthy borrowers at least 24 years of age or older.
4. Do undocumented students qualify?
Currently, undocumented students are not eligible for federal student aid through the FAFSA. To qualify for federal aid, you must be a U.S. citizen or an eligible noncitizen, including permanent residents and those holding green cards. That said, some states and colleges DO offer financial aid to undocumented students. If you're an undocumented student, check with prospective schools about their aid policies. Additionally, a significant number of scholarships are available for undocumented students.
5. Can I edit the FAFSA after I submit it?
You can make changes to your FAFSA after you submit it, with final changes allowed until mid-September each year. It's important to review your application to make any necessary updates or corrections—errors or outdated information can delay the processing of your aid application or even result in a lower amount of aid being offered. Remember that some changes, such as marital status or household population, can affect your aid eligibility.
6. Should I apply even if I think I won't qualify?
You should complete the FAFSA even if you think you may not qualify for financial aid. There are a few good reasons for this:
You might be surprised. Eligibility for financial aid is determined by a number of factors, and you may find that you're eligible for more assistance than you anticipated.
Most schools require it. Many colleges and universities require students to submit their FAFSA in order to be considered for institutional, state, and private scholarships. Even if you don't think you qualify for federal aid, submitting the FAFSA may make you eligible for other financial assistance.
It's free! Completing the FAFSA is a free process, so there's no downside to applying.
7. Should I apply even if I am filing late?
Absolutely. Even though there are federal and state deadlines for submitting the FAFSA, many colleges and universities have their own deadlines for submitting the form. Because many schools use the FAFSA to determine eligibility for first-come-first-serve, you'll still want to complete the application. Even if you've missed the deadline, you should still complete the FAFSA as soon as possible.
8. Will filing the FAFSA hurt your chances of getting into your desired school?
No, filing the FAFSA should not impact your chances of getting into your top school. In fact, the FAFSA is often just one of many steps all applicants take when applying to college. While the FAFSA shouldn't impact your admission chances, it can open up federal, state, and institutional aid that can help mitigate the cost of school.
9. How long does it take to file the FAFSA?
The time it takes to file the FAFSA varies depending on multiple factors, including the complexity of your financial situation. On average, it can take anywhere from 30 minutes to an hour to complete the FAFSA. The process is streamlined if you have all of the required information readily available. Gathering all required documents, including tax returns and bank statements, is essential before you begin the process. If you're prepared, it won't take much time at all.
10. Can I appeal if I need more aid?
If you feel that the financial aid offered to you via the FAFSA is insufficient or doesn't reflect your financial situation, you can appeal the decision. First, you'll want to contact your prospective school's financial aid office and inquire about their appeals process. Be ready to provide documentation. Common reasons for appeals include loss of income or dramatic change in your financial situation. Additionally, expect to write a written request for additional aid.
FAFSA Aid: Breaking Down the Different Types of Loans
When deciding how you'll pay for college, you'll inevitably encounter information about different types of loans available to you. There are two main types of student loans: federal and private. Each has its own pros and cons, so it's worth looking a little closer to see which type of loan best suits your needs and financial situation. Continue reading as we describe these common loan options from both federal and private sources.
Federal Loans
Unsubsidized Loans
Unsubsidized loans are a popular option for both undergraduate and graduate students and are commonly used to cover tuition costs, fees, books, room and board, and other school-related expenses. Unlike subsidized loans, unsubsidized federal loans are not awarded based on financial need. These loans accrue interest from the time they are distributed until they are fully paid off.
Some of the benefits of unsubsidized loans include their availability and flexibility. These loans are available to students regardless of financial need and can be used for anything from tuition to room and board. The downside of these loans is that recipients must pass a credit check—those with poor credit will likely be denied. Additionally, if a loan recipient falls below half-time status, they'll need to start making payments.
Subsidized Loans
Subsidized loans are need-based and are available to students who can document financial challenges that would prohibit them from paying for their education. Unlike the unsubsidized loans that begin accruing interest immediately, one of the significant benefits of subsidized loans is that the federal government covers the interest until the student leaves school. Additionally, subsidized loans are fixed-rate, locking in interest rates for borrowers.
Unlike the widely available unsubsidized loans, one of the major downsides of subsidized loans is that they're limited and only offer so much funding per year. As a result, not every student who needs funding will receive it. As a result, it's essential that students complete the FAFSA as soon as possible to expand the odds of accessing these federal loans.
Grants
Federal grants offer need-based funding and are designed to help students offset some of the financial burdens of higher education. Unlike loans, these grants don't need to be repaid, effectively offering students free money to help pay for school. Available for both graduate and undergraduate degree-seekers, you'll need to document your financial need to solidify your eligibility.
Because of the "free money" aspect of federal grants, it's no surprise that there's some serious competition. As a result, not all who apply will receive funding. Similar to subsidized loans, federal grants are not unlimited, meaning that even if you qualify doesn't mean that you'll get a check. And while loans aren't incredibly picky about how the funds are spent, federal grants are often earmarked for specific expenses like tuition and fees.
Private Loans
Sallie Mae
Sallie Mae is a private student loan provider that offers financial assistance to students and their families to help pay for college. This loan provider offers various loan options and interest rates, allowing borrowers to choose a loan that fits their needs. Additionally, Sallie Mae offers multiple repayment options, including standard, interest-only, and deferred repayment. Some downsides of Sallie Mae loans include higher interest payments, no income-driven repayment plans, no loan forgiveness, and no deferment or forbearance.
Credit Unions and Banks
Loans from credit unions and banks are another practical option for those needing financial assistance for college. These lenders provide competitive interest rates, while many credit unions and banks may not charge origination fees. Additionally, because credit unions and banks are often local to the borrower, students and their families can benefit from local support and personalized attention. Similar to other private options, credit unions and banks may have higher interest rates while not offering income-driven repayment plans.
Private Lenders
When seeking out loan options, it's important to carefully consider the terms and conditions before taking on debt. Financial assistance from private lenders can offer competitive interest rates and a level of flexibility that you might not find from other lenders. That said, as they're not part of more sizeable institutions, you often don't have access to income-driven repayment plans, loan forgiveness, and deferment.
Additional Aid & Funding Sources
With a solid understanding of the different loan and grant types available through the FAFSA, you may be left with one pressing question: What if the aid I receive doesn't cover the entire cost of tuition, fees, books, and room and board? The bottom line is that the FAFSA is your access point to only one type of aid available — that offerred by the federal government — so you'll often need to look elsewhere to ensure you can afford the cost of school. Other options can include state, institutional, or private funding, as well as scholarships and grants. Continue reading as we lay out some additional financial resources that can help you pay for college.
State Aid Programs
State financial aid for college is a type of financial assistance supplied by state governments to help students cover college costs. State-based aid typically comes in the form of grants, scholarships, and loan programs, and is designed to help make college more affordable for students who may not have the financial means to pay for school out of pocket.
The specific criteria for eligibility varies between states, but standard requirements include being a resident of the state and demonstrating financial need. Additionally, states may require students to attend a college or university within the state to receive financial aid. State financial aid can help students pay for tuition and fees, books and supplies, and other college-related expenses.
When reviewing prospective schools, you'll want to research the state-based financial aid options that apply to your financial situation. State-based programs are often a practical supplement to any federal assistance you may receive.
Institutional Funding
Institutional funding for college refers to the financial aid provided directly by the college or university you plan to attend. This type of funding can come in various forms, including scholarships, grants, loans, and work-study programs.
Schools offer scholarships that are often merit-based and supply funding that students do not have to repay. Institutional scholarships are commonly awarded based on factors such as academic achievement, athletic ability, or other standout talents. While institutional grants are similar to scholarships, they are usually need-based and are earmarked for students with limited financial resources to pay for school.
Before enrolling, take the time to speak to a financial aid counselor at prospective schools. These professionals work hard to ensure that you have access to various forms of financial assistance to help you cover education costs.
Scholarships & Grants
Private scholarships and grants are popular financial awards supplied by organizations, foundations, corporations, and individuals outside of federal, state, and institutional options. These awards can help you pay for college expenses and are traditionally based on merit, financial need, or other criteria set by those offering the scholarship or grant. There are many resources available to help you find scholarships and grants:
Various online scholarship search engines allow you to search for scholarships based on academic achievements, academic specialization, and other criteria.
Your college financial aid office can supply information about scholarships and grants available to enrolled students.
Professional organizations commonly provide scholarships to their student members.
Community organizations such as churches, civic groups, and foundations are also common sources for scholarships and grants.
FAFSA Resources
Because the FAFSA is such a critical component of the financial aid process for students, it's not surprising that countless resources are available to you to help answer every question imaginable. We've compiled a substantial list of FAFSA resources, from useful pages about federal loans to nursing-specific funding options. Check out some of the links below to learn more.
Interview With a FAFSA Expert: Scott Winstead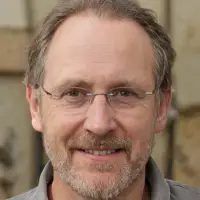 Scott Winstead is the founder and higher education expert at MyeLearningWorld.com. His reports and analyses on student loan debt have been featured on MSN, Yahoo Finance, FOX Business, and more.
Q1: What are some common mistakes students make when completing the FAFSA?
One of the most frequent blunders many people make is simply getting their application in too late. Another major oversight that you need to be aware of is leaving answers blank. As tedious as it may seem, taking your time and filling out every question completely and accurately is essential for ensuring that all available grants, scholarships, and other types of aid are located.
Additionally, if you have saved money toward educational expenses, such as 529 plans or prepaid tuition, you must remember to include them when you are completing the FAFSA in order to maximize your aid package. Finally, make sure your social security number and other personal information match exactly what's on file with the IRS or college registrar so as not to cause any complications during the review process. Paying attention to these details will help ensure everything goes smoothly with submitting and completing your FAFSA!
Q2: What are your three best pieces of advice for students filling out the FAFSA?
Filling out the FAFSA can be a daunting task, but knowing some helpful tips can make it much easier. First, start early and don't procrastinate; it's important to submit your application as soon as possible in order to guarantee you get the most money for your college education.
Second, don't leave questions blank; answer every field on the form to avoid any potential hold-ups with your application.
Lastly, review your application after submitting it to ensure everything is filled out correctly and all documents have been uploaded properly; a simple mistake could cause you issues down the line.
Q3: What are some documents students may forget to gather?
Among all of this documentation, there are many things students may forget to collect before they begin their studies. These documents could include proof of residence, birth certificates, and records from prior institutions or employers. It is also important for minors to have signed parental consent forms that allow them to attend an educational institution at upper levels such as college or university. Other documents might include transcripts and letters of recommendation from past teachers or employers. In some cases, documents proving financial status may be required – whether for tuition payments or scholarships – and these must be obtained in order to properly attend school. It is important for students to plan ahead and compile adequate documentation before beginning classes so as not to put their academic progress at risk.
Q4: How does one know if they're a dependent or independent when filling out the FAFSA?
Dependent students typically rely on their parents financially and cannot claim themselves on taxes. On the other hand, an independent student is financially independent from their parents and may have claimed themself on taxes. In order to determine if you fit into either of these categories, the FAFSA will ask several questions, such as your marital status and whether your parents provide more than half of your financial support. Additionally, certain circumstances such as being an orphan or coming from a foster home, could also qualify someone as an independent student when filling out the FAFSA. Knowing which category you fall under will help ensure that all information provided on the form is accurate and up-to-date.
Q5: Where can I find up-to-date resources about the FAFSA?
Studentaid.gov is your best bet for up-to-date info on the FAFSA.
Q6: Any parting wisdom for students filling out the FAFSA?
Apply early! That's the best thing you can do to make the entire process less stressful.