Written By


Expert Contributor

last updated

04/12/2022
College tuition payment plans are a helpful tool for students and families to break up the costs of school into smaller payments. This results in fewer student loans and substantially less in interest payments if you can afford to cashflow college or a portion of college as you go. The U.S. Department of Education currently charges 3.7% to 6.3% interest rates, so students can end up paying thousands more for their degrees than the advertised price due to accrued interest.
While you may not be able to use a tuition payment plan to cover the full cost of your education, this option can help you lessen your dependence on traditional loans and graduate with less financial stress. This guide tells you how tuition payment plans work, outlines the many different types of tuition plans and how they compare to more traditional college financing, and gives examples some specific of schools that offer each type of plan.
How Do Tuition Payment Plans Work?
Tuition payment plans help qualifying students and their families cover the costs of college via monthly installments rather than through loans. They help you avoid interest fees associated with loans and to become debt-free by graduation.
Some schools administer their tuition payment plans in-house, while others contract them to third-party payment processing companies. The following section answers the most common questions that students and their families considering this option typically have.
Things to Consider:
Are there enrollment fees?
That depends on the individual school. Some waive tuition payment plan enrollment fees while others charge a small amount. At Florida Atlantic University, for instance, students pay a non-refundable fee of $15 as part of enrollment.
How much can you afford to cash flow?
Before committing to a tuition payment plan, think carefully about how much cash flow you can realistically commit each month or semester. The answer to this question differs for every student.
What other expenses do you have?
While tuition is often the most expensive part of attending college, students must also consider additional expenses they have. These include housing, school supplies, books, fees, transportation, food, and utilities.
Are there any tax breaks for paying in cash?
In some cases, yes. If you qualify for the American Opportunity Tax Credit, you can deduct up to $2,500 per year for the first four years of higher education. You may also qualify for the Lifetime Learning Tax Credit.
Advantages and Disadvantages of Tuition Payment Plans
Advantages:
Reduced or no student loan debt Using a tuition payment plan to cover costs remaining after scholarships and grants, students and their families can avoid or lessen their student loan debt. This also means they avoid the high-interest rates associated with student loans.
Break tuition into more manageable payments over a semester or year Rather than making an up-front payment for the cost of a semester or year of college, tuition payments allow you to pay smaller amounts each month. An amount that first seemed impossible to cover becomes more manageable when broken down into lesser payments.
Fees for tuition plans are typically much lower than interest on student loans Many tuition payment plans do not charge interest since you pay the debt when it's due. Student loan rates, conversely, are 3.7%-6.3% depending on the type of federal loan taken out.
No credit check is required Because you are paying the amount due on time rather than using credit to cover it, tuition payment plans do not require a credit check for approval. Student loans, on the other hand, can require credit checks since you borrow money to cover the cost of college.
Automatic payments (ACH) are available Tuition payment plans do have late fees if you miss a payment, but they also provide automatic payment scheduling to help avoid late or missed payments. If you are confident you'll have the money in your account each month, this is a great option.
Disadvantages:
Not always realistic at more expensive schools While using tuition payment plans for in-state tuition at a public university usually feels realistic and doable, the payment option, especially at a more expensive private university, can be unrealistic and still require taking out student loans.
Some fields of study won't allow student loan forgiveness plans The U.S. Department of Education, along with several state governments agencies, provide student loan forgiveness plans for qualifying students, like those working as teachers, nurses, or in non-profit or governmental roles. Using a tuition payment plan may negate the use of these services.
There may be service fees for using a credit or debit card If you use a credit or debit card to make monthly payments rather than writing a check or paying with cash, schools or tuition payment plan management companies may charge a processing fee.
Credit card interest fees can add up to more than a loan would cost One of the benefits of tuition payment plans is not racking up interest and paying substantially more over time. If you use a credit card to make payments but fail to pay off that card each month, though, you'll pay substantially higher interest rates than those used for student loans.
Changing financial circumstances may make payments unrealistic Financial circumstances can change quickly, creating a situation where a $1,000 monthly payment that once felt doable becomes unrealistic. If this happens, you may have to take out a student loan to cover costs.
Types of Tuition Payment Plans
Students and their families have several payment plans to choose from, allowing them to find one best suited to their financial circumstances. This section helps you learn about each one, so you can make an informed and confident decision.
When reviewing the different types of tuition payment plans, remember that not all are available at every school. If you have your heart set on a specific school – or even a specific type of payment plan – you may need to be flexible. The following overview of the various types of financial payment plans available can lead you in the right direction.
Standard Payment Plans
Standard payment plans provide the most conventional approach to tuition payments outside of student loans. Rather than paying the lump sum of a semester's or year's worth of tuition, standard plans break payments up across that timeframe. For instance, instead of paying $10,000 upfront for two semesters of education, you pay $1,000 per month over 10 months.
As with other types of tuition payment plans, those using the standard option do not incur as long as they make payments on time and, if using a credit card, they pay their balances off each month.
3 Colleges with Standard Payment Plans
Based in Orlando, Valencia College provides a standard repayment plan that requires students to pay a fixed monthly amount based on the cost of their education.
Virginia-based Emory & Henry College offers a standard semester-based payment plan that can be divided into four or five months. Students sign up for the plan online and make no-interest payments across the fall and spring semesters.
Known as the Rutgers University Tuition Payment Plan (RUTPP), this option allows students to make monthly payments interest-free using their bank accounts, credit cards, or debit cards. Using a card does incur a 2.7% service fee per payment.
Deferred Payment Plans
Some colleges offer deferred payment plans to help students move their payments to a later date rather than withdrawing from college. If a student owes $10,000 per semester, for example, a deferred payment plan may allow them to pay 50% of this amount during the semester followed by additional installments until the amount is paid off.
Individual schools set guidelines for how deferred payment plans work, making it important for students to carefully review requirements and discuss options with financial aid staff. Students typically cannot have any existing or overdue balances to qualify.
3 Colleges with Deferred Payment Plans
At UT Knoxville, students can pay 50% of their term charges alongside a $30 service fee at the beginning of the semester. This allows them to wait an additional 45 days to pay another 25%, followed by another 30 days before the final 25% is due. There's a $35 late fee for each missed payment.
The deferred payment plan at UC Davis includes tuition, housing, health insurance, and various fees and allows students to pay monthly installments by the 15th of each month. Students must enroll in this plan online and pay an enrollment processing fee.
NMU's deferred payment plan helps students who have yet to finalize financial aid awards defer payments for tuition, fees, and housing until they have their finances sorted out. For instance, those who apply for deferred payment for the fall semester do not need to make a payment until the beginning of September.
Pre-Payment Plans aka Tuition Locks
Pre-payment plans, also known as tuition locks, allow students and their families to freeze their tuition and pay the same rate as their first year of enrollment through graduation. Because tuition rates tend to rise each year, students often end up paying slightly more each year they're in school. With a tuition lock, you'll pay the same rate as your first semester for the entirety of your time at an institution.
To qualify for a tuition lock, some schools require learners to pay the full amount in advance, while others require payment at the beginning of each semester.
3 Colleges with Pre-Payment Plans
Boston University allows students to prepay tuition at the current rate for between four and eight semesters. To lock in the current rate, funds must be paid up-front. Students must also stay enrolled on a full-time basis and have at least two years of study remaining.
Through the Maryland Prepaid Tuition Plan (MPTP), students planning to attend UMBC can set up this plan and begin saving money long before college. When the first bill is received, parents forward this to the MPTP and they disburse the funds directly to the university
Students attending Stonehill University in Massachusetts can lock in their first-year tuition rates for all four years of attendance by paying in advance. Students must be incoming freshmen and pay funds before the start of each semester. Those who receive grants or scholarships are not eligible.
Payment Plans vs Student Loans: Savings Over Time
Students and their families have to make a lot of decisions related to paying for college, and figuring out whether payment plans, student loans, or a mix of the two make the most sense can feel confusing. While paying for college out-of-pocket over the course of a degree program can help save a significant amount of money over time from lack of interest payments, it's important to avoid getting into a financial bind.
With this in mind, carefully consider how much money you stand to save in interest payments and whether a payment plan seems workable with your current budget. Let's say you graduate with $20,000 in student loan debt. At 4.66% interest paid back over 20 years, your college degree would end up costing $30,783. That's over $10,000 more than the cost of tuition. You save a little if you pay it back sooner than 20 years, but it's still a lot of money and can vary based on the interest rate. If you can use a payment plan to cover the $20,000 with $5,000 payments out of pocket for four years, you can save over $10,000 in the long run.
Many payment plans include an enrollment fee, and some schools charge a processing fee for payments made with credit or debit cards. While these need to be factored in, they end up totaling far less than the interest paid on a loan.
Students can also mix both payment options. Paying $5,000 out-of-pocket each year may be too much for some, for instance, but they can afford $3,000 upfront each year. In this case, they would take out an $8,000 loan to cover the remaining costs. By borrowing $12,000 less, you avoid paying the interest on this amount. This option works particularly well with more expensive programs and could even be preferable for those who may qualify for student loan forgiveness in the future.
Student Loan vs Payment Plan:
| | Payment Plan | Student Loan |
| --- | --- | --- |
| Amount | $20,000 | $20,000 |
| Interest Rate | N/A | 4.66% |
| Fees | $100 | N/A |
| Payments | $556/month | $128/month |
| Repayment Term | 36 months | 20 years |
| Total | $20,100 | $30,783 |
How to Take Advantage of a Payment Plan
There are a few steps to take if you think you might want to take advantage of a payment plan. Keep reading to learn what your next steps should be:
Know Your Numbers
Before enrolling in any tuition payment plan, speak with your school's financial aid office to understand exactly how much you will owe for educational expenses, both per semester and for the year. It also helps to know what scholarships and grants, if any, you will be recieiving in order to determine this number.
Decide How Much You or Your Family Can Contribute
After getting this number, figure out how much you and your family can contribute and whether this is enough to cover the remaining costs or if you'll need to take out a student loan. Financial aid advisors at individual schools can help walk you through this process and answer questions along the way. They can also make you aware of the various types of tuition payment plans available as well as when and how frequently payments must be made.
Set It Up
After deciding to use a tuition payment plan to fully or partially cover the cost of college, it's time to get it set up with your school. Institutions that manage their payment plans internally have unique enrollment rules and information needed. Schools working with third parties defer to them for required documentation and enrollment procedures.
Pay Attention to the Details
Some schools require students to enroll in payment plans each semester, meaning they need to pay an enrollment fee each time. This is the case with Blue Ridge Community College, for example, which uses Nelnet to manage its payment plans. They also usually set deadlines for enrolling each semester, and students who fail to enroll may not be able to complete their classes. When enrolling, students must also provide a payment account for the funds with options that include a bank account, credit card, or debit card.
Schedule Your Payments or Set up Auto Pay
If using a deferred payment plan, students need to pay close attention to deadlines for each payment in order to avoid late fees or potentially be disenrolled from classes. Those enrolling in a standard monthly payment plan can set up automatic payments to avoid late fees.
Get Help if Needed
If you ever have a question about your tuition payment plan, reach out to the financial aid office at your school immediately. This helps ensure continuity of payments and keeps you on the path to earning your degree.
An Expert Weighs In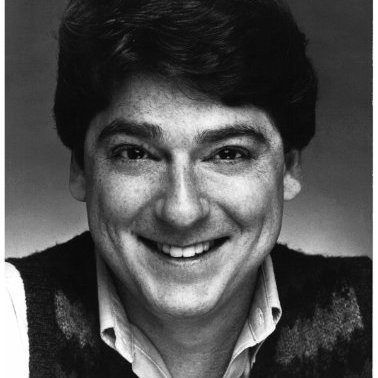 A passionate student advocate, Stuart Siegel is a nationally respected financial aid expert. Having helped thousands of families navigate the process, Siegel has helped parents save thousands and reach their goal of affording their child's dream school.
An industry insider for 25 years, Siegel is the founder of FAFSAssist, an online platform offering tools and access to experts helping parents navigate the financial aid process from start to finish. Stuart is also Director of the College Family Care Center for Collegiate Funding Solutions serving independent financial advisors and members of the Pentagon, NASA, and Boeing Corporation federal credit unions.

What advice would you give to students considering using a tuition payment plan?
First, not all colleges use tuition payment plans. If parents are considering them, they should inquire on the college's website first.
Tuition management services allow parents to pay the college in equal installments rather than in the two traditional or sometimes three semesters. Typically, payment programs offer 8-, 9-, and 10-month options. If parents have the resources, don't want to pay by semester, and like having to more easily budget expenses, choosing a payment plan can be convenient. But they don't cover all aspects of what the college can charge. Parents need to be aware that they may still owe the college money even after they make all of their payments.
Before tuition and fees are finalized, parents and students should take full opportunity to review all acceptance offers and negotiate the lowest price. Many parents don't know this is an option, and most don't know the student should be doing the written outreach.
What are the benefits of these as opposed to student loans?
There are caps on how much a student can borrow from Federal Direct Loans each year. A freshman can borrow a maximum of $5,500. If part of the loan is unsubsidized, interest does and will accrue. When using a tuition bill pay plan, there is no interest accruing on the balance of the college bill.
What are the detriments of tuition payment plans?
Like many secure online programs, setting up an account can be onerous. Depending on the amount of information the college wants you to include in the application, some of which can only be estimated, it might be easier to just send in a check before the bill is due. Also, some plans charge a fee if you miss a payment, and the college can assess a fee if you're late on a payment as well. And it should be known that some plans charge an application fee per semester.
What are some components that students should consider before using a payment plan?
Again, it's the parents who need to consider using the plan. The plan will only cover the expenses that the college bills for. Books, personal expenses, and transportation to and from school are not included. Also, some payment plans bill your credit card or withdraw money from your bank account. If parents have a 529 Plan to pay the account balance, some plans don't allow you to pay from the custodian of the account (i.e., Ameritrade). Better to withdraw the 529 money and pay the bill as a one-time payment per semester.
Where can learners get more information (on-campus or online) to make an informed decision?
The best place for specific advice is the college the student will be attending. Either the financial aid office's webpage or the bursar's office will have everything you need to know.
Final Thoughts
Tuition payment plans have grown in popularity in recent years and for good reason. Whether using a standard plan, deferred plan, or pre-payment plan, these options help students avoid substantial student loan debt and lock in lower costs.
Not all colleges offer tuition payment plans and even those that do have individualized ways of offering this service. Pay close attention to what's available, how to enroll, and the expectations when using these types of plans. Even if you cannot pay for college fully out-of-pocket with a payment plan, utilizing this option can cut down debt and reduce loan interest payments, making them a worthwhile consideration for many students