Emergency Medical Technicians (EMTs) help patients in critical medical settings. They respond quickly to emergencies, perform life-saving medical services, and transport the seriously injured or sick to hospitals for both short-term and long-term treatment. While demanding, EMTs play a vital role in the medical and healthcare fields, serving as the first line of defense for many of those in immediate need.
The growing demand for EMTs has made education and training more available, flexible, and affordable. Many programs are moving a portion of their courses online to attract a larger and wider range of students. While in-person training remains a large part of the learning process, some schools have put basic EMT classes online, giving students the opportunity to learn basic academic information from anywhere. Want to learn more? See how you can begin your EMT journey with a partially or mostly online program.
Best in Class: 2019's Top Accredited EMT Schools Online
Being an EMT is both satisfying and demanding, making it imperative to get the specialized training you need to rise to the challenges that come with the job. But in order to get this training, hopeful EMTs have to find the right program first. Not all EMT training programs are created equally, so EduMed has established the Best in Class initiative that looks at the most comprehensive, affordable, and accredited programs across the country to help you kick-start your career. To make sure you get the most relevant information, we will update this list on a quarterly basis. Below are profiles of some of the schools that stand out in 2019.
Spotlight: Tulane University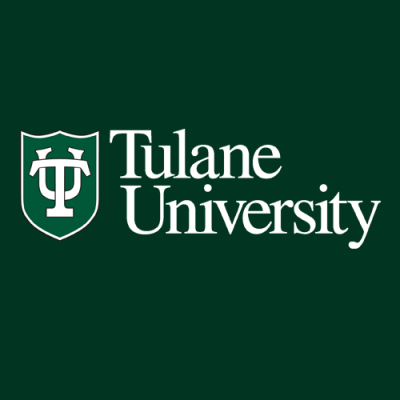 In order to make it easier for prospective EMTs to pursue their career, Tulane University has created one of the first hybrid EMT training programs in the country. While most programs require that students receive on-campus instruction combined with hands-on training, this program allows students who also hold full-time jobs to complete the theoretical portions of the program through pre-recorded lectures and assignments that can be completed online.
Offered through its Center for Advanced Medical Simulation and Team Training, Tulane's hybrid EMT program is designed to prepare students to pass the National Registry of Emergency Medical Technicians (NREMT) written examination, as well as the Louisiana psychomotor examination. To that end, the program includes coursework that covers:
Wound and bleeding management
Immobilizing fractures
CPR
Illness and injury assessment
Using medical devices to manage airways
In addition to the recorded lectures that students can watch online, they are also given reading assignments in textbooks and supplemental materials that are designed to familiarize them with the fundamental concepts they need to know. To ensure that students understand the material, instructors provide weekly quizzes throughout the course of the program and give students the opportunity to discuss topics with professors and peers through a live chat.
After completing the intensive 13-week component of the program, students go on to receive seven days of practical instruction at the Center for Advanced Medical Simulation and Team Training. During this time, students participate in ride-alongs with emergency crews from East Jefferson Emergency Medical Services.
As of January 2019, the registration fee for this program is $1,200.
Spotlight: Indiana University of Pennsylvania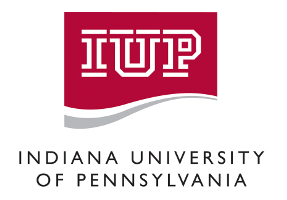 Indiana University of Pennsylvania's hybrid program is designed for those who want to become EMTs—as well as fire and rescue personnel, coaches, athletic trainers, nurses, and safety professionals who want to get trained on how to respond to medical emergencies. During the program, students learn fundamental emergency response concepts through online instruction, while participating in six scheduled labs to receive practical training that reinforces their online coursework. When they have completed the program, students are armed with the knowledge and skills they need to pass the national and state EMT certification examinations.
This program costs $775 as of early 2019. The fee includes access to the online course content and textbooks, as well as the initial NREMT exam fee. Indiana University of Pennsylvania also charges additional fees associated with the clinical component of the program, which includes HIPPA training, malpractice insurance, immunizations, and a criminal background check. Medical Terminology
For those who want to complete a traditional EMT training program, Indiana University of Pennsylvania also offers one conducted completely on campus.
Spotlight: Allied Medical Training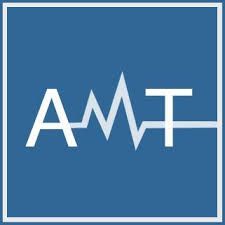 Allied Medical Training offers two hybrid EMT programs that are tailored to the way students prefer to learn. In the school's 12-week EMT course, students have one class meeting on campus each week and are given online assignments that are designed to reinforce the skills they learned during their class sessions. This program is designed for students who have time to take classes on campus and prefer to have more structure in their learning. It is offered throughout the year and students can take the four-hour long weekly classes on evenings during the week or on Saturday mornings.
The school's self-paced EMT program is for students who need more flexibility to do coursework in their own time. This option allows students to complete class modules online with no deadlines, and then at their convenience travel to campus for "Skill Week," which entails seven consecutive days of hands-on instruction that is offered several times throughout the year.
As of January 2019, the cost of Allied Medical Training's 12-week EMT course is $1,850, which includes the online and in-class sessions and the fee for the NREMT Psychomotor Skills Exam that is administered during the last week of the program. In addition, those who do not have a CPR certification are charged an $80 fee to become a Healthcare Provider level CPR certified. For those who choose the self-paced EMT program, the fee is $595 for the online component and $1,250 for the hands-on skills training. In addition, students are charged $50 to $110 for the textbook, $80 for the NREMT Psychomotor Skills Exam, and $80 for CPR certification if they don't already have one.
Can You Take EMT Courses Online?
In order to give students the training they need to be an effective EMT, schools combine theoretical and practical instruction, so students can learn the principles of the emergency field medicine and how they are applied in practice. Although some students may prefer to enroll in a traditional program that is conducted entirely on campus, some schools give those who need flexibility the option to complete portions of the program online. Below are examples of how these online programs work.
Mostly online
Programs that are conducted mostly online allow students to complete class lectures and assignments online through the school's course management system. Students may be required to attend lectures at a scheduled time or watch them at their own convenience, depending on the program. In addition, people in these programs watch instructional videos, take tests, hand in homework, and communicate with professors via the Internet. In order to provide practical experience, mostly online programs require that students complete laboratory work or participate in ambulance ride-alongs for a certain number of hours.
Partially online
Partially online EMT programs allow students to complete some of their classwork through the school's course management system, but the majority of the work is completed on campus. Students who enroll in these programs enjoy the benefits of frequent face-to-face interactions with their instructors, as well as their peers, while still getting the flexibility that comes with online learning.
Benefits
Whether students enroll in partially or mostly online EMT programs, they reap many benefits from distance education. One important benefit is that students can often easily schedule their studies around their full-time jobs and family responsibilities. When people enroll in asynchronous programs, for example, it allows them to watch lectures in their own time and in some cases, they may be able to complete tests and hand in assignments at their own pace. Another benefit is the ability to jumpstart a new career relatively quickly because oftentimes students are able to complete their programs within months of enrollment. Also, online students benefit from the affordability of these programs, so they are able to get the training they need without being charged large tuition bills
Online EMT Training Program Options
When students decide to enroll in an EMT training program, there are a few levels for them to choose from — and as they progress from one level to the next, the coursework becomes more comprehensive and challenging. In addition, with this progression students are required to invest more time in their studies. The following are the different EMT training program levels and what students can expect when they pursue these programs.
Certificate
EMT certificate programs are designed for people who want to learn the fundamentals of administering emergency medical services so they can land jobs as ambulance attendants, firefighters, park rangers, and life guards. Generally, this program takes about 130 hours to complete classroom instruction and clinical training. During their studies, students learn basic EMT functions, such as how to treat airway problems, perform triage after an accident, and complete an assessment during an emergency.
What to Expect: Online Classes & In-Person Training
EMTs work in a high-stress environment that requires them to think fast on their feet in order to help save people's lives. To do this job effectively, these professionals must obtain specialized training to hone their skills and meet the national and state standards expected of them. The skills that students gain during their training can be developed during both online and on-campus classes. The following are examples of the courses students may complete in EMT programs and the information they learn.
EMT classes available online

EMT Fundamentals: This course is designed to familiarize students with what it's like to be an EMT and give them an understanding of the basic principles they need to know. Specific areas covered may include anatomy and physiology, patient assessments, and the documentation EMTs regularly use.

EKG Interpretation: Students in this course learn about the anatomy and physiology of the heart to gain an understanding of how the organ is supposed to work in the body. Then students are taught how to interpret EKG strips to determine what heart problems a patient may have.

Pharmacology: This class is designed to train EMTs on the methods and ethics associated with disseminating medications to patients. The calculations, side effects, and therapeutic uses of medications are among the areas that may be covered in the course.

EMT classes mostly on campus

CPR: Students in this class are given instruction on how to perform CPR based on American Red Cross and American Heart Association standards. Topics covered may include patient assessment, rescue breathing, and airway management. In addition, this class teaches students how to perform CPR on patients of different age groups, from infants to the elderly.

Intravenous Therapy: Students learn the techniques to properly provide IV treatments to patients in this course. The curriculum may cover treating patients in shock and balancing fluids and electrolytes.

Trauma Treatments: This course is designed to provide the skills EMTs need to care for and transport patients who have suffered a traumatic injury. Instructors may teach students how to identify injury patterns, manage a patient's trauma, and assess someone's condition.
How Much Do EMT Courses Cost?
The amount that students can expect to pay for their EMT training program varies depending on the school they attend and the program level they want to complete. In some cases, students are charged by the credit hour, while other schools charge by the semester or require one lump sum payment for the entire course. Generally, the range for these programs is between $1,000 and $3,000, with the price increasing with the length of the program.
EMT students who need assistance paying for their tuition may be eligible to receive financial aid, including loans, grants, and scholarships. Learn how to finance your EMT training with our complete guide to financial aid for healthcare education.
Timeline: How Long Does It Take to Become an EMT?
The length of time it takes to become an EMT depends on the type of training program that students pursue. Generally, students can complete a certificate program in about six to nine months, a diploma in around a year, and an associate degree in two years. Prospective students can find out how long they can expect to devote to a specific program by reviewing the information in our rankings above.
Completing an EMT program is an important step in the process of entering this career, but it is only one step. The following is a basic timeline that people must follow in order to pursue this career path:
Complete a high school diploma or its equivalent
Earn a CPR certification
Complete an accredited EMT program
Pass the cognitive and psychomotor portions of the National Registry Emergency Medical Technician (NREMT) examination
Complete relevant state-specific requirements
Understanding EMT Certification
The National Registry of Emergency Medical Technicians provides certifications in order to ensure that EMTs meet the high standard of patient care expected of their position. The following are the different levels of certification that professionals can obtain depending on their career goals.
EMT-B
The EMT-Basic certification (EMT-B) is the first level of certification that professionals can earn in order to enter the field. People who receive an EMT-B are trained to provide basic life support functions, but there are limits on what they may be allowed to do on the job. Each state has its own criteria for the care that professionals at this level are allowed to deliver, which may include administering medications, clearing a patient's airway, splinting bones, performing an assessment, and inserting and monitoring IVs. When training to earn this level of certification, prospective EMTs are required to complete 110 hours of study.
AEMT
The Advanced Emergency Medical Technician (AEMT) certification is for those who have received about 200 to 600 hours of EMT training to provide more advanced care than those with an EMT-B credential. Among the skills that people who receive this certification should master are oxygenation, trauma triage, defibrillation, and cardiac arrest skills.
Paramedic
The National Paramedic Certification (NRP) is the highest credential that EMTs receive. To qualify for this designation, people get up to two years of training so they can provide more advanced care than their counterparts with EMT-B and AEMT certifications. Some of the skills those with this certification may be required to know are pharmacology, advanced airway management, and team leadership.
Job Outlook & Salaries for EMTs
The U.S. Bureau of Labor Statistics reports that job opportunities for EMTs will grow in the coming years. In fact, between 2016 and 2026, the occupation is going to increase by 15 percent—which amounts to an additional 37,400 jobs. Other medical support professions are also expected to grow during this time: Medical assistants will experience 29 percent job growth, physician assistants will see 37 percent more jobs, and job growth for nurses will be 15 percent.
People who begin their emergency medical careers with a basic EMT certification can obtain additional training to become a paramedic. For more information on how to train to provide this higher level of care, and increase job prospects, log on to our online paramedic programs page.