Written By


last updated

01/18/2022
Best Online Master's Degrees in Health Science (2022)
You have a number of options when looking to study health science online, even at the master's level. This can make it hard to find a school or program that has just what you need at the price you want. So how do you narrow them all down? The following guide examines a number of today's best online health science master's, and then dives into cost, accreditation, and the other factors that can make a higher education choice difficult. Read on to see which programs are making the grade in 2022.
or
About the ranking
X
Methodology for EduMed's 2022 Best Online Programs
1. Create List of Eligible Schools and Programs
To be eligible for this ranking, schools were required to meet the following criteria based on government data provided by The Integrated Postsecondary Education Data System (IPEDS).
Institutional accreditation from an organization recognized by the U.S. Department of Education.
At least one program in subject area offered partially or fully online.
2. Assign Weightings
After creating the list of eligible schools, EduMed data scientists assigned weights and ranked schools based on a mix of affordability, support services, and online program availability metrics. Online program availability and overall affordability metrics received the heaviest weightings.
Online Program Availability
Number of online programs in subject area reported by school to the U.S. Department of Education.
Affordability
Cost

– Relative cost of attendance compared to peer schools on the list. Based on tuition and fees per academic year.

Students w/ Institutional Aid

– Percentage of students who receive financial aid from the school itself.
Support Services
Academic Counseling

– Existence of this service on campus or online.

Career Placement

– Existence of this service on campus or online.
About Our Data
EduMed's rankings use the latest official data available from The Integrated Postsecondary Education Data System (IPEDS). Most recent data pull: July 2021
#

School Name

Type

Cost

Online Programs

More Details

School Information

Online Students

Academic Counseling

Career Placement

Students w/Institutional Aid

Median Earnings 10yrs After Entry

Accreditation

1

Fort Hays State University

Hays, KS

Public

N/A

1

Fort Hays State University offers a unique online master of liberal studies that includes a concentration in health sciences. This program supports those interested in interdisciplinary careers focused on human performance. Required classes include health promotion programming, nutrition for health and fitness, assessment and planning in health sciences, and concepts and objectives of physical education. All learners must participate in a culminating experience to graduate.

Admission requirements include official transcripts from any institutions previously attended, two letters of recommendation, a personal statement identifying professional goals, and a completed application.

Program Highlights:

Master of Liberal Studies with a concentration in Health Sciences

Credits: 31
Length: 2 years
Cost: $250/credit (resident); $632/credit (non-resident)
Mode: Fully Online
Accreditation: HLC (school)

Academic
CounselingYes
Career
PlacementYes
Students w/
Institutional Aid77%

Accreditation

Higher Learning Commission

2

Northern Kentucky University

Highland Heights, KY

Public

N/A

1

Learners interested in completing Northern Kentucky University's online MS in health science can select from four different enrollment dates each year, making it easy to find a path that works for them. Consisting of 35 credits, students can graduate in as few as 24 months though part-time options are available as well.

Core topics include instructional design and media development for healthcare professionals, technical foundations of healthcare informatics, statistics for researchers, and current trends and cultural issues in healthcare. The program also requires the completion of both an internship and a degree-culminating capstone project. Applicants must provide official transcripts demonstrating a 2.5 or higher GPA, a professional resume, and a letter of intention outlining career goals.

Program Highlights:

Master of Science in Health Science

Credits: 35
Length: 2 years
Cost: $18,760
Mode: Fully Online
Accreditation: SACSCOC (school)

Academic
CounselingYes
Career
PlacementYes
Students w/
Institutional Aid61%

Accreditation

Southern Association of Colleges and Schools, Commission on Colleges

3

Bellarmine University

Louisville, KY

Private, Not-for-Profit

N/A

1

From its home base in Louisville, Kentucky, Bellarmine University offers an online master's in health science with concentrations in healthcare leadership or health promotion and social change. All told, the program requires completion of 30 credits in topics such as communication and technology in health, current trends and issues in health, research and evidence-based practice, and healthcare systems organization and administration. It does not require an internship but does include a capstone experience.

Application requirements include a bachelor's degree, official transcripts, minimum 3.0 GPA, and a personal interview. All students pay the same tuition rates, regardless of where they live.

Program Highlights:

Master of Health Science

Credits: 30
Length: 2 years
Cost: $795/credit
Mode: Fully Online
Accreditation: SACSCOC (school)

Academic
CounselingYes
Career
PlacementYes
Students w/
Institutional Aid100%

Accreditation

Southern Association of Colleges and Schools, Commission on Colleges
Profiling the Online Master's in Health Science
One way to better understand a degree program is to dive into the details. To see what courses it includes, how long it takes, how much it costs, and which specializations are available. To help you get a better sense of the online master's in health science, we're profiling two of today's most notable programs. See if one of the following programs meets your academic and career needs.
George Washington University

Based in Washington D.C., George Washington University provides an online master of science in health sciences with an array of innovative specializations. Options currently include clinical operations and healthcare management, clinical and translational research, clinical research administration, health care quality, regulatory affairs, clinical microbiology, immunohematology and biotechnology, biomedical informatics, correctional health administration, laboratory medicine, medical laboratory sciences, molecular diagnostic science, translational microbiology, and integrative medicine.
Regardless of the specialization chosen, each requires 36 credits and can be completed in two years of part-time study. All programs cater to professional learners, offering asynchronous classes and requiring no campus-based residencies. Learners can also select from several start dates each year. Applicants should supply an accredited bachelor's degree with a 3.0 or higher GPA, evidence of previous healthcare work experience, a personal statement, a resume, and two letters of recommendation.
Program costs range between $35,280 and $47,340 depending on chosen specialization. After receiving acceptance, students can apply for several scholarships to help offset tuition.
University of South Florida

Whether you plan to study at the Tampa campus or want to complete your degree without ever visiting, the University of South Florida can serve your needs. The Morisani College of Medicine offers a fully online M.S. in medical sciences with a concentration in health sciences. This program requires 32 credits at minimum and typically takes four semesters to complete, with no full-time options available. USF states that this degree best serves learners who want to build their health sciences knowledge before applying to professional degrees.
Courses you can expect to take include basic medical microbiology and immunology, health science ethics, human structure and function, and medical pharmacology. The program does not require any type of capstone, thesis, or internship, making it a great fit for busy professionals. The department only offers fall admission and students take courses as part of a cohort.
If planning to apply to this degree, you must provide evidence of a bachelor's degree from a regionally accredited institution, a 3.0 GPA, GRE or MCAT scores in at least the 50th percentile, and a transcript demonstrating completion of basic science course requirements.
Online Health Science Master's Degrees & Accreditation
Accreditation is one of the most important topics you can research when choosing a school; it can affect your ability to transfer schools, receive licensure, and even compete for jobs. Institutions and departments that go through the accrediting process must demonstrate that they adequately prepare learners for future careers and support them while enrolled.
On an institutional level, look for colleges and universities that maintain regional accreditation. Seven regional accrediting agencies exist, all of which are recognized by the U.S. Department of Education. If you're unsure about the accreditation status of a particular school, use the Database of Postsecondary Institutions and Programs to search for it.
At the programmatic level, look for departments and/or degrees that hold accreditation via the Commission on Accreditation of Allied Health Education Programs. Finding a CAAHEP program ensures the curriculum meets industry standards and signals to prospective employers your preparedness for the role at hand. CAAHEP maintains a database so you can find properly accredited programs.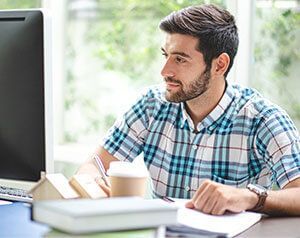 Understanding the Online Master's in Health Science
The best decision is an informed decision. Taking time to fully research and understand potential programs is a vitally important part of the process. To better help you make a confident decision, we answer a few of the most commonly asked questions when walking through the program research process.
What will you learn when earning your health science master's online?
No health science master's is exactly the same, but many teach similar core concepts that graduates can take into the field once they land their first job. Here's a list of courses that many of today's programs offer to their students:
Principles of Healthcare Management
Typically a required core subject, this course explores various principles and models of management within healthcare settings. Learners consider topics around decision-making, resource management, strategic planning, managing conflict, and leading others. These classes often include case studies to help learners get a real-world sense of how topics play out.
Current Trends in Healthcare
After receiving an overview of how the healthcare industry has grown and evolved in the last few decades, students focus on where the discipline might be headed in the years to come. Learners consider potential future trends, policy and legislative interests, and how to successfully adapt throughout their careers.
Instructional Design for Healthcare Leaders
Designed for degree seekers who want to work in curriculum development, professional training, and instructional design, this class looks at some of the existing and emerging media used to enhance healthcare education. Students consider questions around instructional tools, materials design, social media, and how tools such as podcasts and blogs can be incorporated.
Healthcare Policy
With a specific focus on state and federal healthcare policy and legislative goals, this course helps online students build an awareness of how these factors may shape and shift the industry. Students look at questions around healthcare access, private versus public options, the insurance industry, regulatory programs, and healthcare financial services.
Healthcare Informatics
A great option for any student interested in information management, this course looks at current and future trends in healthcare data organization. Specific topics cover databases, network security issues, big data and cloud computing, converting existing files to electronic health records, and how the synthesis of health data can be used to provide better patient care and outcomes.
---
Aside from building critical knowledge while enrolled in an online master's degree in health science, students also gain important skills. Whether they hope to work in administration, education, public policy, or informatics, these skills come in handy.
Research
Leadership and management
Oral and written communication
Information organization
Financial management
How do concentrations/specializations work in health science master's programs?
Because the field of health science spans such a broad array of topics and disciplines, many schools offer specializations to help students better home in on their particular interests and career goals. These vary by institution, so do your research to find a program that meets your specific needs. Common specializations include:
Healthcare Quality Improvement
Students who want to improve patient safety, health outcomes, and processes often gravitate toward this specialization. Courses teach them how to develop and implement quality improvement programs, design evaluations for ensuring continued progress, apply national quality standards, and lead other hospital staff in improving care and safety.
Healthcare Management
Designed for learners who want to work as administrators in hospitals, clinics, physician offices, and long-term care facilities, this specialization builds traditional business skills alongside healthcare industry-specific knowledge. You can expect specific studies in leadership development, communications, operations, systems development, and financial management.
Research Administration
This specialization appeals to students who want to work in laboratories and research hospitals, overseeing ongoing projects that seek to advance the field. Learners build knowledge and skills in areas of human subject partnerships, biostatistics, clinical and translational research, and epidemiology.
How long does an online master's degree in health science take?
Completing a master's in health science online can be done according to an individual student's timeline needs. While the majority of schools advertise programs requiring two years of study, alternate paths do exist. Some institutions provide accelerated degrees for motivated students who want to graduate in 18 months or less. Other departments offer part-time options for those who need to balance personal and professional responsibilities alongside schoolwork. These typically take between 30 and 36 months, though some allow learners up to six years to graduate. Speak with program administrators of prospective schools to get a clear sense of what to expect.
What's the cost of an online health science master's?
When creating a budget for your online master's degree in health science, it's important to consider several factors. The type of school matters tremendously given that public schools tend to charge far less than private institutions. Where you live also plays a role, as attending a public school as an in-state learner is often much cheaper than enrolling from out of state. Some universities make an exception for distance learners; speak with the financial aid department to learn specifics. You should also factor in how much funding you secure through scholarships, grants, fellowships, and other sources.
For the cost of a specific online master's in health science, find a school in the listing above and visit its tuition and fees page.
Funding Your Online Health Science Master's
Because the cost of education continues to rise each year, finding ways of cutting expenses is critical if you want to avoid substantial student loan debt. Fortunately, several options exist to help lessen the financial burden. It's best to start lining up funding early as it can take time to fill out applications, write essays, and submit packets.
1
Scholarships
Scholarships come from many different sources, including schools, private foundations, state governments, and professional associations. Some are awarded based on academic merit and/or financial need, while others focus on helping traditionally underserved communities, such as women and/or people of color.
2
Financial aid
The U.S. Department of Education offers several grants, work-study programs, loan forgiveness plans, and other awards to qualifying students. The department also provides secure student loans to help cover outstanding costs. Learners must fill out the Free Application for Federal Student Aid each year of enrollment to qualify. Funds are disbursed on a first-come, first-served basis, so apply early to avoid disappointment.
3
Grants
Like scholarships, grants do not require any repayment as long as the student fulfills their responsibilities. Schools, foundations, hospital groups, professional groups, and local/state/federal governments offer grants and typically demand applicants meet several requirements to qualify.
4
Fellowships/Assistantships
This type of funding is popular at the graduate level and typically provides partial/full tuition remission alongside a small stipend. Some may also cover health insurance. To receive this award, learners must both qualify and agree to provide services in exchange. This usually involves working as a teaching and/or research assistant while enrolled.
5
Tuition Reimbursement
If already working for a healthcare organization, you may be able to take advantage of employer tuition assistance. This scheme allows employers to provide up to $5,250 each year in non-taxable income to be used towards tuition. Speak with your employer to learn if they offer such a program.
What's After the Health Science Master's?
Some students focus so much on getting a degree that they don't research what they'll do once they have it. If you plan to earn your health science master's degree online, or on campus for that matter, ask yourself these questions first.
Are there any certifications or licensures needed in health science?
Before taking on specific jobs, you may need to meet additional certification and/or licensure requirements. These often vary based on specific title. Nursing home administrators, for instance, must possess a license in all 50 states. General healthcare managers typically do not need this credential.
Certification also depends on both state and employer requirements. If working in a nuanced area of the discipline (e.g. clinical research management, regulatory affairs, hematology), you may need to pursue a certificate. These programs typically take 12-18 months and can be done online. George Washington University, featured earlier in this guide, offers a wide range of certificates to give you a sense of what's available.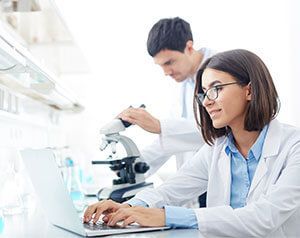 What can you really do with a master's in health science?
As we've discussed throughout this guide, pursuing a master's in health science online provides many different professional options to fit your specific interests. Some individuals may feel drawn to nonprofit organizations and find that working as a community health organizer or health educator best suits their interests. Others may find themselves more interested in scientific aspects and decide to pursue work as a biomedical engineer or audiologist. Still others may use their master's degree as a springboard to further graduate or professional studies in pharmacology, health science, or healthcare leadership.
The visual below gives you a sense of the diverse professional avenues you might consider, but does not provide a full view of all jobs available.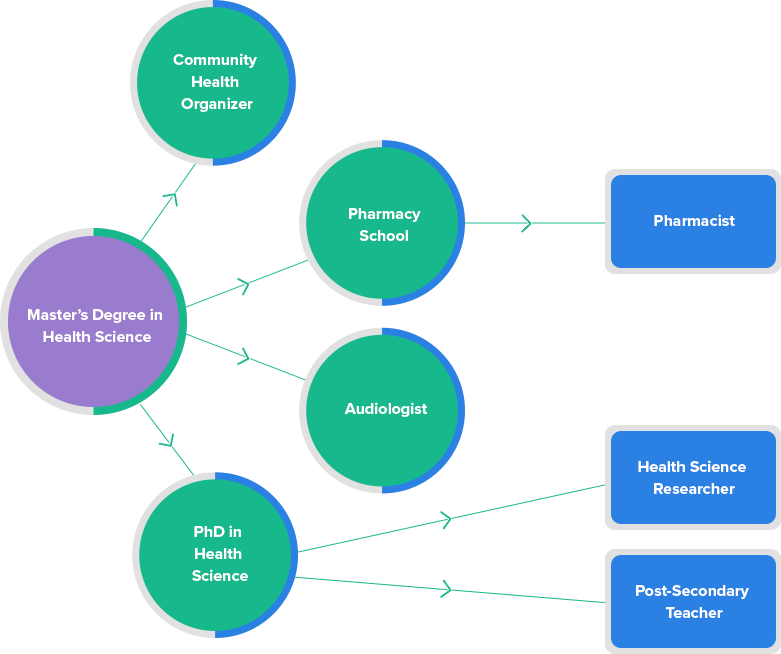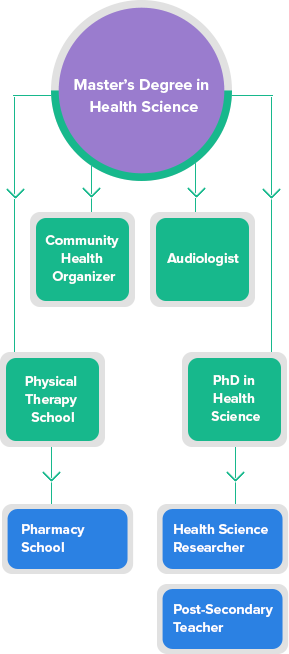 What can you earn with a health science master's?
When leveraged skillfully, an online master's degree in health science can significantly boost your annual income and overall earning potential. When reviewing the table below, remember to keep two variables that impact earnings in mind: education level and experience. A graduate degree can boost your going rate, but experience should not be underplayed. The following table shows the spectrum of salaries for a number of occupations open to those who hold a master's in health science.
| Career | Employment | Entry-Level | Early Career | Mid-Career | Experienced | Late Career |
| --- | --- | --- | --- | --- | --- | --- |
| Pharmacists | 309,550 | $87,790 | $111,340 | $126,120 | $145,870 | $161,250 |
| Health Specialties Teachers, Postsecondary | 199,480 | $43,370 | $61,280 | $97,370 | $160,580 | – |
| Audiologists | 13,300 | $52,300 | $63,400 | $75,920 | $94,900 | $117,910 |
| Social and Community Service Managers | 149,870 | $40,720 | $51,100 | $65,320 | $86,170 | $111,150 |
| Community Health Workers | 56,130 | $26,070 | $32,280 | $39,540 | $51,650 | $65,890 |
Continuing Education & Related Degrees
People pursue continuing education for myriad reasons. You may want to grow your career and compete for advanced positions. Another student may want to use the degree to pivot into a related career. Because the healthcare industry covers such a vast spectrum of job opportunities, finding the perfect program shouldn't be too hard. After reading about master's in health science programs, you may decide this degree doesn't exactly fit your needs. If that's the case, check out a few of the related degree options that could better serve your interests.

Related Degrees
Healthcare Administration Master's Online
These degrees provide graduates with the skills needed to manage administrators, staff, and medical professionals in diverse settings. Students gain skills in decision-making, meeting regulatory requirements, developing healthy working environments, and handling issues related to conflict or worker disputes.
Healthcare Management MBA Online
While administrative degrees deal with staffing, management programs focus on building skills in overseeing the business functions of a healthcare facility. These programs may emphasize a particular area, such as finance, human relations, operations, or marketing.