Written By


last updated

11/08/2023
For many medical assistants, the journey to a fulfilling healthcare career doesn't end with taking vital signs and patient histories. If you're among those who dream of providing additional care, support, and expertise to patients, being accepted to an LPN program may be the key to making that a reality.
Enrolling in a medical assistant to LPN online program can be a great next step in your medical career. One of the biggest perks you'll find is an increase in your earnings potential — in fact, LPNs make at least $11,000 more per year than medical assistants. The average salary of a medical assistant is roughly $37,000 while LPNs earn roughly $48,000 — more than 30% more. As an LPN, you'll also benefit from more flexibility in your schedule, a strong job outlook, greater responsibility, and more.
Ready to learn more? In this guide, we'll explore some popular online, hybrid and on-campus medical assistant to LPN programs. We'll also address your burning questions on program accreditation, cost, and more, and walk you through the career outlook for LPNs so you can take your next step with confidence.
Popular Medical Assistant to LPN Programs: Online, Hybrid, and On-Campus
Current and aspiring healthcare professionals looking for medical assistant to LPN bridge programs online have a wealth of program options to choose from. As wonderful as this is, you maybe find yourself wondering where to start. In this section, we'll showcase three standout programs that offer a mix of online, hybrid, and on-campus learning to help kick off your search.
Get a glimpse into what you can expect in terms of curriculum, admissions, duration, student services, and more, so you can start comparing programs and navigating the next stage of your career.
Allegany College of Maryland

Allegany College of Maryland offers a comprehensive CMA to Nursing program that stands out for its flexible learning options. This bridge program provides online and hybrid courses, allowing students to choose a format that suits their needs. The curriculum covers a wide range of nursing topics, including anatomy, pharmacology, and patient care.
Incoming students with active certifications can choose from two academic pathways: CMA to LPN or CMA to Nursing. Acceptance to both pathways is contingent on seat availability and students' ability to meet or exceed admission requirements, including a high school diploma or GED, CMA certification, and completion of prerequisite courses. The program typically takes between 12 and 18 months to complete but varies according to students' pace.
In-county students can expect to pay roughly $5,000 per year, while out-of-county and out-of-state students pay $9,000 and $12,000 per year, respectively. Allegany College offers its medical assistant to LPN online students a number of funding opportunities — including scholarships, payment plans, and discounted tuition programs — to help offset the cost of admission.
Green River College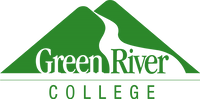 Green River College offers a Medical Assistant Certified to Practical Nursing (LPN) program designed to help medical assistants take their next step into the nursing field. The Practical Nursing Program consists of 90 credits of classroom instruction, campus lab practice, and community lab rotations. Students can choose to attend the MA to LPN program on a full-time basis in person or on a part-time, hybrid basis.
The school admits students through a holistic admissions process. Compared to the traditional application process, a holistic evaluation places greater emphasis on applicants' experiences and attributes (rather than test scores) in conjunction with their academic performance. The Washington Center for Nursing offers an excellent explanation of the process and purpose of admitting students this way. Prospective students must still meet the following admission requirements: a high school diploma or GED; an active, unencumbered MA certification; and a minimum GPA of 2.5 in prerequisite courses.
For more fast facts on the Green River College MA to LPN program, visit their program overview page here.
Northeast WI Technical College

Northeast WI Technical College offers another excellent medical assistant to LPN online program to help you further your studies in allied healthcare. Graduates of this Medical Assistant to Practical Nursing Bridge program receive a technical diploma that make them eligible for careers in a variety of settings, including acute care and long-term care or rehabilitation facilities, physician's office, and home health agencies. Graduates can also pursue employment opportunities with insurance providers. Students who wish to continue their education can also apply the credits they earn in this program toward an associate degree in nursing.
The program offers a helpful checklist to help prospective students through the admissions process. Admissions requirements include transcripts, proof of graduation from an accredited medical assistant program, 3,000 hours of verified employment as a medical assistant, and completion of prerequisite courses. Students must also submit a background check and health records. Students can expect to complete the program in three semesters and a single summer course.
Medical Assistant to LPN Bridge Program FAQs Answered
Still unsure if an LPN bridge program is right for you? We're here to break down some of the most common questions that prospective students like you have and help you determine whether this step is right for you. From scholarships and financial aid availability to clinical experience requirements and more, you'll find answers to your questions here.
Am I eligible for a medical assistant to LPN bridge program?
If you have work experience (and certification) as a medical assistant and a high school diploma (or its equivalent), you meet the basic requirements for an LPN bridge program. Assuming you can meet additional program-specific requirements, including required courses (as is the case at Allegany College of Maryland), then you are eligible for a medical assistant to LPN bridge program.
Are there scholarships or financial aid options available for online programs?
There is an abundance of scholarships available for students in online medical assistant to LPN programs, both through private organizations and schools and programs themselves. Be sure to check the website of your intended program to see what scholarships, loans, or other funding opportunities you qualify for based on your academic and economic background. Don't forget to look into options like work-study, employee tuition reimbursement, the GI Bill (for veterans) and more.
To learn more about LPN-specific scholarships and funding resources, check out our dedicated page.
Are online medical assistant to LPN bridge programs accredited and does it matter?
Accreditation plays a key role in any nursing program, from guaranteeing the quality of the courses you take to increasing the likelihood you land a job after graduation. Bodies like the Accreditation Commission for Education in Nursing (ACEN), evaluate programs to make sure they meet educational and professional standards. Before you enroll in a program, you should check its accreditation status to ensure that you are setting yourself up for success in the field.
How long do these programs take to complete?
Fast-track LPN programs online, including many medical assistant to LPN bridge programs, can help you earn a credential in less than a year, with most ranging between nine and 12 months. If you have a prior certification as a CNA or EMT, you can qualify for an expedited program. You can also complete your online medical assistant to LPN program on a slower timeline by studying part-time.
How much do online medical assistant to LPN programs cost?
Most LPN programs cost somewhere between $10,00 and $15,000, but this amount inevitably varies by program. Mississippi Gulf Coast Community College, for example, offers a comprehensive summary of per-semester expenses for its medical assistant to LPN bridge program. Pre-enrollment expenses include the TEAS entrance exam ($76-$85) and a background check ($65-$80); program fees include e-books ($600-800) and tuition ($165 per credit hour), among others.
What kind of clinical experience can I get?
Online medical assistant to LPN bridge programs allow students to complete the bulk of their didactic coursework online and support them in completing their clinical experience with partnering or approved facilities. These bridge programs prepare students to provide holistic care that is client centered, caring, culturally sensitive and based on the physiological, psychosocial and spiritual needs of clients. As an LPN, you'll learn to perform clinical tasks from observing a patient's physical condition to providing medical care under the supervision of a physician. Check out our guide to becoming an LPN to learn more about what clinical experience you can expect.
Prerequisites of Medical Assistant-LPN Bridge Programs
In order to enroll in a medical assistant-LPN bridge program online, you'll need to complete several common prerequisites. As you might expect, experience in a healthcare setting, typically as a medical assistant, is often the most important of these requirements, but it's far from the only one. Let's explore some other requirements you'll need to complete to make the successful transition from medical assistant to LPN.
Experience
Most LPN programs require students to demonstrate some type of employment experience before they enroll. This program at Lakeshore Technical College, for example, requires verification of employment as a credentialed MA with 3,000 hours under their belt. Students who aren't credentialed must provide verification of 6,000 hours of employment in the past 3 years.
Specific requirements will vary by program, though, so be sure to check your program requirements before submitting your application.
Prior Education
Before enrolling in an LPN program, you'll need to provide evidence of having completed high school and a certified medical assistant program. Both signify that you have a minimum level of academic competence and are ready for more advanced healthcare training.
These education requirements also help ensure that you will be able to succeed in coursework such as anatomy, pharmacology, and nursing theory. Some LPN programs, including that at Green River College, may also require applicants to have completed specific courses like biology or chemistry.
Other Common Prerequisites
Medical assistant to LPN bridge programs also look at other components of your professional and educational background. For example, your GPA in previous coursework will play an important role. GPA requirements will vary by programs (generally a GPA of 3.0 or higher is preferred for prerequisite courses.) You'll often be asked to write a cover letter or personal statement that highlights your experience, strengths, the value you would add to the LPN program, and why the LPN program is a good fit for you.
Propelling Forward: Benefits of Going from MA to LPN
There are many benefits to becoming a licensed practical nurse — including more opportunities for career advancement, an expanded scope of practice, increased earning potential and much more. You'll also be more likely to quickly find work as an LPN, given the abundance of entry-level LPN jobs available. Let's take a closer look at the top ways going from an MA to LPN can benefit you and your career.
Career Advancement
Becoming an LPN is an essential next step if you'd like to work your way up the career ladder in healthcare. Whether you'd eventually like to become a registered nurse, nurse practitioner or any number of other licensed positions, online LPN programs give you the foundation you need to continue advancing your career. The hands-on patient care experience, clinical expertise, and deeper understanding of the healthcare system, will give you skills you'll carry with you for the duration of your career.
Expanded Scope of Practice
No day is the same as an LPN. With more knowledge and skills comes greater responsibility in patient care. If you're looking for more variety in your day-to-day tasks than you're finding as a medical assistant, then an LPN job could be a great fit for you. Your tasks as an LPN could include monitoring patients, taking vital signs and histories, and performing routine assessments—from checking blood pressure, to changing bandages, inserting IVs and catheters, and much more.
Increased Earning Potential
After completing a medical assistant to LPN bridge program online, you're practically guaranteed to increase your earning potential.According to the Bureau of Labor Statistics (BLS), the average annual salary of a medical assistant is $40,700, while LPNs earn $55,860 — an increase of more than one third. Average earnings vary by location, though, so be sure to check state salary breakdowns, such as the one provided by Nightingale College.
Career and Salary Outlook for LPNs
In the table below, we've highlighted career and salary trends for both LPNs and medical assistants. On average, LPNs can make at least $11,000 more per year than medical assistants. Both job fields are expected to grow faster than the national average over the next decade — ensuring plenty of job opportunities.
You can explore the BLS website to learn more about trends in pay, job outlook, and additional state and area-specific data for LPNs.
| Occupation | 10th Percentile | Median | 90th Percentile |
| --- | --- | --- | --- |
| Licensed Practical and Vocational Nurses | $37,150 | $48,070 | $63,790 |
| Medical Assistants | $29,070 | $37,190 | $48,170 |
| Occupation | New Jobs (2020-2030) | Job Growth Rate (2020-2030) | Average Annual Openings (2020-2030) |
| --- | --- | --- | --- |
| Licensed Practical and Vocational Nurses | 63,800 | 9.3% | 60,700 |
| Medical Assistants | 132,600 | 18.4% | 104,400 |