Written By


last updated
06/09/2023
You've survived the rigors of nursing school and graduated from your program unscathed. Now all that stands between you and your new career as an RN is the NCLEX exam. Feelings of stress, anxiety, and exhaustion are all normal right now, but don't let them get the best of you.
The NCLEX may seem insurmountable, but with an 80% pass rate for students on their first try, it's more likely than not that you'll pass on your first try, especially with the right tools, tips, and resources. Below, we break down the exam structure, tackle test categories, offer study strategies, and get expert insight into preparing, taking, and passing the NCLEX the first time around.
Understanding the Exam
A good understanding of the exam structure is the first step to setting yourself up for NCLEX success. Before arriving on test day, students should know how the exam is scored, what types of questions they'll be asked, and how long they have to complete the test. In this section, we will cover what you need to know to confidently sit for the NCLEX.
Types of Questions
The NCLEX exam is administered electronically using computer adaptive testing (CAT). CAT populates new questions based on a student's performance and prevents students from cheating by presenting questions in a random order. Let's take a closer look at the seven question types you'll encounter on the NCLEX.
Multiple Choice
Most students will be familiar with this type of question. Multiple choice questions present a scenario and test takers select the choice that best answers the question at hand from a list of responses.
Multiple Response/Select All That Apply
Multiple response is very similar to multiple choice, but knowing the difference is important. Unlike multiple choice, multiple response question will ask the test tasker to select all choices that apply. This means that the test taker isn't choosing just one answer, but all the possible answers to the question.
Fill-in-the-Blank
In these questions, test takers will be asked to calculate a dosage of a medication or drip rate for IV administration and then fill in the blank with their answer.
Hot Spot
Hot spot questions ask test taskers to identify specific areas of a graphic image. For example, students may be given a graphic of the human anatomy and asked to identify the areas of the chest where heart sounds are assessed.
Chart or Exhibit
This type of question asks students to use the information presented in the chart or exhibit to answer the question at hand.
Order Response
Order response questions, sometimes referred to as drag-and-drop, ask test-takers to place selections in a specific order. For instance, the question may present a scenario where CPR needs to be administered and the test-taker will have to order the steps listed to show what is done first, second, third, and so on.
Audio/Graphic
Test takers listen to an audio recording of questions and select their answer based on what they hear. Similarly, graphic questions will present a scenario or question and then an answer must be selected by choosing the appropriate graphic from the list provided.
Test Length
NCLEX test-takers have a total of six hours to complete the exam including two optional breaks. The exam can be anywhere from 75 to 265 questions long and how long it takes you to complete the NCLEX exam will be based on the number of questions you answer correctly. If the test ends after 75 questions, it either means you've performed so well that there's no need to prove yourself any further, or it means you've gotten so many questions wrong that it's time to terminate the exam.
NCLEX-RN vs. NCLEX-PN
The NCLEX-RN and the NCLEX-PN are prelicensure exams that must be passed before working with patients as a registered nurse or a practical nurse. These exams differ based on the education and scope of practice for a registered nurse and a practical or vocational nurse. Although there is some overlap in the fundamentals of patient care, the knowledge base for each profession is specific.
Inside the 8 NCLEX Categories
Becoming familiar with the distribution of content for the NCLEX is the best way to ensure your properly prepared to sit for the exam. Here are the key content areas so you know what to expect on test day.
| Subject Area | Topics Covered *including but not limited to. See NCLEX Test Plan for full details |
| --- | --- |
| Management of Care | Nurses must be able to identify the functions, roles, and responsibilities of the other members of the multidisciplinary healthcare team. Content includes resource utilization, interprofessional collaboration, patient advocacy, delegation, and care prioritization. |
| Basic Care and Comfort | Nurses must incorporate nursing concepts to promote comfort and assist clients with basic activities of daily living. Content includes mobility, nutrition, circulation, and elimination patterns and alterations. |
| Health Promotion and Maintenance | Nurses must utilize knowledge in human growth and development to promote health and safety of clients across the lifespan. Content includes age appropriate care, including neonatal, pediatric and post-partum, assessing health literacy, patient education, and health risk identification on the personal, community and population levels. |
| Psychosocial Integrity | Nurses must be able to assess and provide care for emotional and mental concerns of the client, including acute and chronic mental illnesses as well as be able to provide a supportive environment for emotional well-being. Content includes assessing psychosocial and family factors, caring for patients with substance abuse, and therapeutic communication. |
| Physiological Adaptation | Nurses must be able to manage and provide care for clients with acute, chronic and life-threatening physical health conditions and alterations. Content includes invasive procedures, telemetry, hemodialysis, wound care, emergency procedures and management of the patient on a ventilator or with a chest tube. |
| Pharmacological and Parenteral Therapies | Nurses must be able to provide safe administration of medications and parenteral therapies. Content includes blood administration, medication (administration, assessment and education), pain management and parenteral nutrition. |
| Reduction of Risk Potential | Nurses utilize their expertise and clinical judgment to reduce the likelihood that clients will develop complications, adverse effects, or health problems related to existing conditions, treatments and/or procedures. Content includes diagnostic testing, insertion/maintenance of intravenous, urinary, and nasal/oral lines and tubes, pre/post-operative assessment and education, and moderate sedation. |
| Safety and Infection Control | Nurses must be able to protect clients, themselves, and other health care personnel from health and environmental hazards. Content includes fall and injury prevention, patient allergy assessment, physician order clarification, ergonomics/safe use of equipment, Standard Precautions/infection control/prevention, and proper use of restraints. |
Creating a Winning Study Plan
Your destination is NCLEX success and the road that will get you there is a winning study plan. So, where do you start? Begin by marking the NCLEX test-day on your calendar. You can always change this later on, but having a set day to work towards will guide your studying and help you stay on track. Once you've set your test date, work on filling in the rest of your calendar with various study methods and materials leading up to the NCLEX. Below are a few excellent study materials to add into your NCLEX study plan for exam-day victory.
Study Materials that Work
Every student studies differently and what works for one nursing student may not for the next. However, there a few study materials that are almost certain to bolster your chances of NCLEX victory. Let's breakdown the top three.
Flashcards
Flashcards are an easy, portable way for students to master key terms and definitions on-the-go. You can go online to purchase pre-made NCLEX flashcards, or to save some money, buy a pack of blank note cards and fill them the topics you're struggling with most.
Practice questions
Past NCLEX-takers agree that the number one way to improve your odds of acing the NCLEX is by studying practice questions. Students can find practice questions for the NCLEX online or in exam study books.
Mock exams
By attempting a few free practice tests online or investing in a full-length mock exam, you'll undoubtedly feel more confident when the time comes to take the NCLEX. This study approach gives students the opportunity to familiarize themselves with not only the test questions but also the allotted time for completion and the computer-based testing format.
The Value of NCLEX Prep Courses
As much as your instructors may have prepared you for the NCLEX, enrolling in a prep course is the best way to ensure a passing score. Students who take a prep course build clinical reasoning skills and learn to think like a nurse while reviewing practice questions from past NCLEX exams under the guidance of nursing professionals.
Whether you've just graduated, or your coursework was a few years back, a mental refresher is always a smart idea. NCLEX prep courses offer a wide variety of classes for every learning style, situation, and schedule. Numerous respected options are available to help you prepare for the NCLEX, ranging from in-person review courses to online preparation sessions and mobile apps. Regardless of your learning style, there's a suitable prep course for you. Here are five prep courses that are worth investing in.
5 Prep Courses Worth the Money
The Calendar Countdown
Establishing and executing a robust study plan starts with developing a study schedule. Begin by marking the NCLEX exam date on your calendar. By doing this, you're giving yourself a concrete goal to work towards and keeping the exam day at the forefront of your mind to discourage procrastination. After setting the test date, allocate various study activities for the days leading up to the exam. Here's an example of what a study schedule could resemble depending on your study materials and whether you're enrolled in a prep course.
Tips to Thrive on Test Day
You've made it to test day. All the late nights studying and packed days full of flashcards and mock exams is about to pay off, but before you click the start button to initiate your NCLEX, follow these test days tips to ensure you're prepared before, during, and after the exam.

Before the Exam
Now is the time to take a deep breath, tell yourself you've got this, and confidentially walk into your testing center. Below are a few more measures to take to ensure test day preparedness.
1. Dress comfortably
Remember you're required to leave hats, scarves, gloves, and coats outside of the testing room. Dress in something loose and warm with the option to remove a thin layer if you become too hot. Being uncomfortable will draw your attention away from the exam, so dressing in sweats or workout clothes is a smart choice for the NCLEX.
2. Arrive early
Plan to arrive 30 minutes before the start of your exam. If you're more than 30 minutes late, you'll have to forfeit, reregister, and pay another exam fee.
3. Have your materials ready
You won't be allowed to bring in any writing instruments or paper into the exam with you. Make sure you have the on-screen calculator and erasable note board with marker provided for you by the testing center.
4. Set your pace
If you've taken timed practice exams you've probably got a good idea of how to set your pace for the NCLEX. Don't spend too much time on any one question and keep an eye on the clock as you move from question-to-question so you don't get hung up on any one section for too long.

During the Exam
1. Stay calm
If you start to feel setting in, take a deep breath and ask yourself what's the worst thing that could happen? If you fail, you can always retake the exam and it's not the end of the world. You've likely mastered a few stress-reducing techniques during your time in nursing school, so try to employ those same methods while navigating through the NCLEX.
2. Visualize each section
Envision each scenario in your head and think about what you'd do based on what you've you learned. Use your experiences with real patients to work through each of the problems presented in the test questions.
3. Trust yourself
You've come this far and that's a big achievement in its own right. When in doubt go with your first instinct and believe in yourself and the quality of your preparation.

After the Exam
You did it! You've finally finished the exam, so give yourself a pat on the back and feel good about all the hard work you poured into the NCLEX. After celebrating completing the test, it's time to find out whether or not your study strategy paid off with a passing score.
Getting Your Results
Although the exam is scored as you complete each item, no results are released at the test center. In fact, test center staff do not have access to the exam results.
Exam results are available only from your nursing regulatory body (NRB) and will be sent to you approximately six weeks after taking the exam.
If more than six weeks have passed and you have not received your results, contact your Nursing Regulatory Body. Do not contact Pearson VUE or NCSBN.
Some states allow you to access your results after 48 business hours through the quick results service. The quick results service is not available for candidates seeking licensure/registration in Canada.
Ask the Expert: NCLEX FAQs
Jessica Dzubak has been a Registered Nurse for over 6 years and passed the NCLEX on her first attempt. Jessica has a master's degree in Nursing with a concentration in Nursing Education. Her specialty is nursing professional development and continuing education.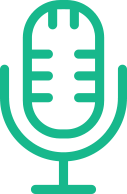 What happens if I don't pass?
If you do not pass the NCLEX, don't lose hope! Students who do not pass will receive a Candidate Performance Report, or CPR. This document is individualized to each student and will outline how you did in each content section – so you know what to study! This can be a very valuable document as you prepare to re-take the exam. If you choose to retake the exam, you need to notify the regulatory body in your state. You will need to wait a minimum of 45 days before re-taking.
How many times can I retake the NCLEX?
You may take the NCLEX up to 8 times per year, with 45 days between each attempt.
Is there a time limit for when I can take the NCLEX?
NCLEX registrations are open for 365 days, while eligibility is determined from the nursing regulatory body. Once a candidate is made eligible, they must test within the dates specified on the Authorization to Test (ATT) email.
What happens if I need to cancel my NCLEX appointment?
You may cancel your appointment within 24 business hours to avoid forfeiting the registration fee and having to obtain a new Authorization to Test.
If I only get 75 questions, does it mean that I passed?
No. You can fail the exam with only 75 questions.
What happens after I pass?
Once you receive notification that you passed the exam, you can apply for a nursing license with your state's regulatory body. Once your licensed is issued, you may begin to practice nursing. Congratulations!
NCLEX Study Resources to Ace the Exam
Still looking to learn more about how you can nail the NCLEX? The additional resources in this section will help you feel as confident as possible on exam day.