Written By


Expert Contributor

last updated

12/11/2020
You love being a nurse. You're proud to make a difference in the lives of your patients every day. But you want more. You want to advance your career, expand your scope, and even increase your paycheck.
But as a full-time nurse, your time is valuable, and enrolling in a traditional degree program doesn't seem realistic with your existing schedule. This is where online nursing bridge programs come in. A nursing bridge program allows you to save time and money while earning a new degree and advancing your current career. Designed specifically for working nurses, they take into account your busy work life and offer a flexible school life that fits into your schedule. With so many bridge programs available, understanding your options is key. Keep reading to learn how online bridge programs work and to find out which one is right for your career goals.
Online Nursing Bridge Programs: Advantages & Drawbacks
Online nursing bridge programs offer many benefits to busy nurses seeking to upgrade their credentials and advance their careers, but like with any program, understanding the potential pitfalls is also key. Below are some of the major advantages of online nursing bridge programs as well as the drawbacks you need to know about.
The Advantages
The Drawbacks
An Inside Look: How Nursing Bridge Programs Work
Nursing bridge programs allow professionals with existing nursing credentials to work towards advanced degrees. Building on the knowledge already gained in previous studies, bridge programs enable you to meet requirements more efficiently. They vary from accelerated programs in that they aren't trying to move through the standard number of credits faster; instead, they require fewer credits and take less time. Unlike direct entry nursing degrees, bridge programs support students who already possess a nursing degree and want to elevate their skills and knowledge.
You will likely come across different types of bridge programs such as RN-to-BSN or LPN-to-BSN. These denote the previous education gained (e.g., a diploma, associate degree, bachelor's degree, etc.) and the type of degree you want to earn. Still have questions about bridge programs? Check out these answers to some of the most common ones below.
How do clinicals work?
Like traditional nursing degrees, bridge programs require you to complete a set number of clinical hours to gain hands-on experience. Traditional programs typically work with you to find an approved clinic or hospital to meet clinical requirements. In contrast, bridge programs usually allow you to complete these hours at your current place of work. This allows you to balance your schedule more easily and work within a system you already understand rather than moving to a new facility. Before enrolling, speak with a program administrator to learn about clinical requirements.
Is there hands-on training?
In addition to clinical requirements, you must also participate in hands-on training as part of your degree. These typically take the form of labs designed to put theoretical learning to use in real-world situations. Many schools allow for labs to be completed virtually, while others may require you to visit campus from time-to-time. If you plan to attend a school further away from where you live, make sure you understand the lab and hands-on training requirements before enrolling.
Are bridge programs the same as accelerated programs?
No, bridge programs differ from accelerated programs. Accelerated programs require the same number of credits as a standard degree, but classes are taught at a faster pace. Many schools offer courses lasting between 5-8 weeks rather than the standard 16-week semester. These allow students to graduate more quickly by working through coursework at a faster pace. Conversely, bridge programs require fewer credits because they build on existing knowledge gained in a previous nursing degree.
Is a Nursing Bridge Program Right for Me?
Nursing bridge programs support nursing professionals who want to take the next step in their careers by completing another degree. Rather than starting from scratch, bridge programs consider both previous education and existing experience to help students graduate more quickly. If you have years of experience as an RN but lack a BSN, have worked as an LPN for a while but want to keep moving up the career ladder, or any of the situations discussed in the next section, a bridge program can help you get ahead, keep your current job, and balance work and personal responsibilities with your education.
Online Nursing Bridge Programs by Level
Several types and levels of online nursing bridge programs exist to help you grow your nursing credentials and career. You may find that several options interest you, such as either an RN-to-BSN or RN-to-MSN. Here's a breakdown of your bridge program options in the nursing field.
CNA to LPN
If you already have credentials from an online CNA program, but want to advance to a licensed professional nurse's career, a bridge program could fit your needs. These typically take one year to complete and allow you to take on more responsibility and perform more advanced duties. CNA-to-LPN program coursework can often be done entirely online, but you'll need to participate in some in-person learning to complete clinical requirements. Some of the classes you will likely take in an online LPN program, including introduction to biophysical concepts, health assessment and skills, and concepts in nursing care across the lifespan.
LPN to RN
Using your LPN education and credentials as a jumping-off point for additional studies, online LPN-to-RN programs typically take two years to complete and result in an associate degree in nursing (ADN) upon graduation. Completing one of these programs allows you to work as a registered nurse after receiving licensure and qualify you for a far higher salary in some cases. Courses you can expect to take include human physiology, pathophysiology, and foundations of nursing fundamentals. You will also participate in a clinical, which can typically be done at your current workplace.
LPN to BSN
If you want to start working more quickly, the LPN-to-RN pathway is your best bet. However, if you want to earn a bachelor's degree, you should opt for a LPN-to-BSN program online. These programs typically take four years to complete and help you work on the cutting edge of the nursing profession. If you ever decide to work towards a master's or doctorate degree, they also make it easier for you to graduate more quickly. Topics you can expect to cover include concepts and practice within professional nursing, scholarship for evidence-based practice, and psychiatric and mental health nursing.
RN to BSN
Say you already work as a registered nurse but possess an associate rather than a bachelor's degree. While this credential may be sufficient for your current employer, more and more healthcare organizations want RNs who possess a bachelor's degree. RN-to-BSN degrees typically require two years of full-time study and position you to earn higher salaries, take on leadership positions, and continue building a name for yourself in the field. Classes you will likely take include leadership and management of nursing practice, health assessments, and concepts in community health nursing.
RN to MSN
If you currently hold a degree from an online ADN program, but know you want to work as an advanced practice registered nurse, an RN to MSN online program will likely best serve your needs. These programs usually take between 30-36 months to complete and include clinical hours done at your current workplace. You can select from several different specializations in areas such as family nurse practitioner, clinical nurse specialist, or psychiatric nurse practitioner, among others. The curriculum varies by specialization, but general topics explored include healthcare ethics, healthcare policy for nursing leaders, and advanced informatics.
BSN to DNP
After working as a registered nurse for several years, you may decide to bypass the MSN credential and move straight towards a doctorate. A BSN to DNP program online can help you do this in approximately three to four years of full-time study. Upon completing this program, you can find work as a nursing professor, healthcare executive, clinical researcher, or nurse practitioner leader. Like MSN programs, you can also select from specializations in topics such as adult-gerontology acute or primary care, nurse midwifery, or clinical nurse specialist, among others.
RN to DNP
Designed for students who currently possess an associate degree but know they want to work towards a doctorate, the RN-to-DNP can take between 4-6 years to complete. It's possible for you to continue working at your same place of employment while completing coursework and participating in all required clinical hours. You can pick from several different concentrations to specialize your studies and earn the real-world experience you need to find a suitable job after graduating. Standard courses include advanced pharmacotherapeutics, principles of epidemiology, and foundations of clinical scholarship.
Direct-Entry MSN
An online direct-entry MSN program could be a great fit if you already hold a bachelor's degree in a subject unrelated to nursing but want to enter the profession. While most take two to three years to complete, you can find some accelerated programs requiring as few as 18 months. While much of the degree can be done online, you should plan to visit campus for some required in-person labs and classwork. Upon graduating and receiving licensure in your state, you can work as an advanced practice registered nurse and specialize your services to different populations and/or types of diseases.
Direct-Entry DNP
Whether you possess a bachelor's or master's degree in an unrelated subject, the direct-entry DNP can help you reach the highest echelons of the nursing profession with between four and five years of study. Most programs require year-round study. During the pre-licensure phase, you work towards coursework that qualifies you to become a registered nurse. As the degree continues, you will participate in clinical fieldwork and specialty coursework that prepares you to qualify as a nurse practitioner after graduating. Expect even online programs to require both virtual and in-person learning components.
Expert Insight on Online Nursing Bridge Programs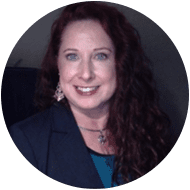 Dr. Laura Schwarz, DNP, RN, CNE, AHN-BC is an Associate Nursing professor at Minnesota State University, Mankato. She teaches in and is the director of the 100% online RN-BS Completion Program. She possesses nearly 30 years of RN experience and 25 years of experience as a nurse educator. Laura is a Certified Nurse Educator and a Board Certified Advanced Holistic Nurse. Dr. Schwarz has multiple publications in professional nursing and technology journals, and presentations at international, national, regional, and local conferences.
How can a student decide whether a bridge program best serves their needs?
First, learners should decide what type of program best suits their learning style, personal needs and schedule. Do you prefer live courses with a cohort model? Or do you desire the flexibility of a 100% online, asynchronous model where you can log in on your own time? Perhaps a hybrid model with a combination of live and online.
What are some components of these programs that potential students should consider or know about before enrolling?
After deciding the type of program, students should consider quality, flexibility and cost. Those researching a program's quality should consider degrees that are accredited, have been in existence for a good amount of time so as to be well-developed, have smaller class sizes, and a good repute. Talk to your nursing colleagues, as word of mouth reputation of a program is an excellent gage of quality and student satisfaction that may not be found with a simple Google search. For example, are faculty friendly, flexible, student oriented and caring? Do faculty provide quality feedback and guidance to help students succeed? What are the support services, such as advising, like? Are you able to get your questions answered quickly?

Flexibility is another essential factor and some important questions to ask are: Does the program offer the option to take courses at your own pace (part-time or full time?) Are students able to take a leave of absence if need be? How often does the program admit students and is there a rolling admission process, or do students need to wait to enter the program and start courses? How many credits/courses does the program require as compared to others? Will your previous coursework transfer, or will you need to repeat some courses? Is there an articulation agreement between the institution you graduated from and the one you are considering? What are the admission requirements and are there any pre-requisites? How often are particular courses offered, e.g. once a year or each semester? What are the course lengths like, e.g. 8-week, 10-week, 16-week, or a combination? Do you have the option to take summer courses? How long will it take you to progress through the program?

Cost is an important factor too, but not the most important, as quality and flexibility are first and foremost. Remember that more expensive does not necessarily equate quality. Check not only how much tuition is per credit, but also the tuition of the entire program. Program A may have a lower tuition rate than Program B, but Program A may be more expensive in the long run if School A requires significantly more credits. Find out about potential tuition assistance and scholarships from both your employer and the school to which you are applying.
Do employers feel differently about bridge programs than regular degrees?
In nursing, it's more about the end degree than how the student got there. Employers know that there is better safety, higher quality, and fewer adverse outcomes with a greater percentage of nurses with higher degrees. The literature has an abundance of evidence to support BS in nursing (and beyond) with better patient care.
How can bridge programs benefit students already working in the nursing field?
Many employers, hospitals in particular, require a BS in nursing. They often place a moratorium on the time to progress to the BS in nursing degree or require it at the time of hire. The degrees offered by bridge programs provide a wider pool of opportunities such as leadership, wider choice of employers, and public health nursing. Beyond employment opportunities, the real gem is in increasing one's toolbox of knowledge and skills, opening doors that you may not have realized existed, and advancing to certification and graduate education.
What advice would you give students considering a bridge program?
Do your research and get all your questions answered before you make a decision. Talk over your ideas and options with your family and friends. Be sure the timing is right, but don't wait too long. Find a mentor, be it a fellow nurse peer, leader, or faculty member. If you have a friend who is considering going on for further nursing education, do it in conjunction, or find a new friend in the program as you enter. You are going to need that peer support as you go through the program. Don't be afraid to ask questions and reach out for help if you need it! Most of us are in academia for a reason and love to help students succeed.