Written By


last updated

08/02/2023
While nurses are in high demand everywhere, there's a particularly strong need for them in Kentucky. From 2020 to 2030, it's estimated that the demand for licensed practical nurses (LPN) and registered nurses (RN) will grow by 9% and 8.8% respectively. So if you're already an LPN in Kentucky and you're looking at taking the next step in your career, now is the perfect time to do so.
As an RN, you'll enjoy greater autonomy, more responsibility at work, higher pay, and expanded professional horizons. But before you can enjoy all of these benefits of becoming an RN, you have to go back to school.
Luckily as an LPN, there are online LPN-RN bridge programs in Kentucky that use your previous education and experience to give you the education you need to become an RN. Are these LPN to RN programs for you? We'll help you answer this question by going over what it takes to apply to and graduate from these programs, as well as what you can expect after graduation.
Top LPN-RN Online Bridge Programs in Kentucky
If you're interested in applying to an online LPN to RN program in KY, you have many programs available. But with so many options, it can be difficult to figure out which program to enroll in. To help with your search, we've selected two LPN to RN bridge online programs that stand out because of their academic quality, student services, learning flexibility, and affordability.
ATA College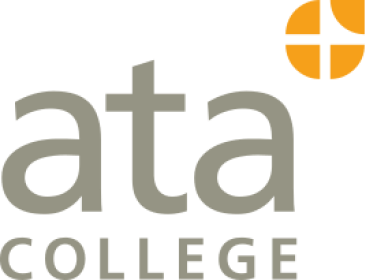 The LPN to RN Bridge program offered by ATA College in Louisville has been approved by the Kentucky Board of nursing. It's an accelerated program so, eligible students can graduate in just 15 months. As a hybrid program, it offers more flexibility since some of the courses can be completed online and others in-person at the Louisville campus. Many of these classes will consist of labs that offer hand-on experience. Unlike many other nursing programs that require students to complete the general classes before applying, ATA College incorporates them into the program itself. This makes the application process far less confusing or complicated, and it makes the program more accessible to students who might not have the necessary prerequisites for other programs.
Western Kentucky University

Western Kentucky University (WKU) is located in the city of Bowling Green and is one of the state's premier institutions for higher learning. Designed for working LPNs, the online LPN to RN program is one of the most popular programs. It has a part-time curriculum, so students can continue working while earning their associate nursing degree. Additionally, 90% of the classroom learning can be completed online. This is an accelerated program, consisting of just three semesters of academic study allowing students to graduate in as little as 12 months.
The online LPN to RN program is also very affordable, with a total program cost of less than $19,000. One thing to note about the admissions process is that applicants must take the HESI Admission Assessment Exam, which measures math, reading, grammar, vocabulary, and anatomy and physiology knowledge.
Learning Outcomes in a Kentucky LPN to RN Bridge Program
The curricula of all online LPN to RN programs in Kentucky will cover the same concepts to ensure their graduates are prepared for the NCLEX-RN exam and future careers as RNs, so no matter which program you choose, you can expect to take similar coursework.
For example, there will be general education courses and prerequisites you need to complete in addition to your core nursing classes. In addition to these courses, you'll also need to complete clinicals or practicums, which will give you the chance to observe real-world clinical practices and utilize your skills on patients in actual medical settings.
One unique feature about the LPN to RN bridge programs in Kentucky is that students can typically bypass a semester's worth of courses by applying their prior LPN knowledge and experience. For instance, at Midway University, eligible students who complete NSG 115 will receive nine credit hours and will skip the first semester of the program. Keep reading to learn more about other courses you can expect to take once you've completed your prerequisites and enroll in the LPN-RN nursing curriculum.
Common Courses
Nursing Fundamentals
Students will learn about foundational theories and concepts relating to patient assessment and care provided by nurses. Topics will include patient and family communication, medical documentation, clinical care, and cultural sensitivity.
Transition to Registered Nursing
This course will prepare practicing LPNs to move from a professional role to that of a nursing student and registered nurse. This includes an examination of professional nursing standards, as well as the importance of evidenced-based practice, patient safety, and the role of nurses in society.
Medical Surgical Nursing I
Students receive an introduction to a nurse's role providing medical services in an acute-care setting. Students will learn about infection control, common patient concerns, and effective teamwork with fellow healthcare professionals.
Pediatric Nursing
Nursing students review the various types of health issues and assessment techniques typically used for newborns all the way until young adulthood. This course places a special emphasis on human emotional and physical development starting from birth.
Nursing Practicum
Other courses may include a clinical component, but this course focuses primarily on providing students with the opportunity to apply their classroom skills to the medical setting. Students will also learn about transitioning from a nursing student role to that of clinician.
LPN-RN Program Delivery Options in Kentucky
The Commonwealth of Kentucky is home to multiple nursing programs that let students complete online courses as part of their LPN to RN curriculum. However, many of the LPN to RN programs are offered through a traditional method, meaning all classes are completed on campus or at an approved medical site during a clinical or practicum. When researching bridge LPN to RN programs in Kentucky, you'll likely come across nursing programs that offer a range of program delivery options.
Hybrid
Hybrid programs consist of both in-person and online course components. Any accredited online LPN to RN bridge program in Kentucky will be a hybrid program. This is because nursing is an inherently hands-on profession so some of the skills and knowledge future RNs need can only be learned through experiential learning. As a result, RN nursing curriculums will have didactic (classroom) and clinical courses.
Traditional bridge nursing programs will offer the didactic coursework on campus, while online nursing programs, such as the one offered by ATA College, will offer some or most of the didactic classes online, yet still require students to complete clinical courses in a face-to-face format.
Online
A truly online program will allow students to complete all curriculum requirements online. Unfortunately, this is not possible with most nursing programs, including LPN to RN bridge programs in Kentucky. If there is a 100% only nursing program, it will more often be found at the master's level for existing RNs seeking a graduate degree in a non-clinical nursing specialty, such as leadership, administration, or education.
In-Person
Most LPN to RN programs in KY will fall under this learning format. In an in-person nursing program, students must complete all coursework in person, either on-campus or at a clinical site. To accommodate students from different parts of the state, a school may offer classes at multiple campuses, which is the case with Galen College of Nursing's Hazard, Louisville, or Pikeville campuses. As for clinicals, in-person programs will often have approved hospitals or other healthcare providers near the campus the student is attending.
FAQs for LPN-RN Bridge Programs in Kentucky
Depending on where you live, you might have several on-campus and online LPN to RN programs in KY to choose from. Or maybe you're thinking about getting a bachelor's degree in nursing instead of an associate degree. The following section answers some of the more common questions that can help you make your nursing school decision.
How long are LPN-RN bridge programs?
It depends on the program and prior nurse training and experience. Practically all online LPN to RN programs in KY will require roughly 60 to 65 credit hours' worth of classes. But this includes the required prerequisites and general education courses in addition to the core nursing academic requirements. Therefore, students who have only completed the required prerequisites will take longer to graduate than students who may have already completed several general education courses in addition to the prerequisites.
That being said, LPN to RN programs can last anywhere from one year (Western Kentucky University) to two years (Somerset Community College).
What are the admission requirements for LPN to RN programs in Kentucky?
To apply for admission, students will generally need to provide (or possess) the following:
A nursing program application.
A general application to the school offering the nursing program (if not already enrolled in the school).
An LPN license in good standing.
Entrance exam scores.
Official transcripts from any courses completed at any other post-secondary institution.
In addition, completion of prerequisite courses may also be needed, as is the case at Midway University. However, in many colleges, such as at ATA College, the prerequisite courses are built into the LPN to RN bridge program. As for the entrance exam, each school does it differently in regards to test scores required. At Galen College of Nursing, students can submit ACT, SAT, Multilevel PAX test scores. But at Western Kentucky University, the ACT isn't required for applicants who have 10 or more college credits with at least a 2.75 GPA (although they'll still need to take the HESI Admission Assessment Exam).
What is the cost for LPN to RN programs?
There are two major factors that affect the cost of an LPN to RN Kentucky bridge program. First, there's whether the school is public or private. For example, the total program cost of the LPN to RN program at Western Kentucky University is $18,738. But at ATA College, the total program cost is $34,222.
Second, there's the residency status of the student. This is especially evident at community colleges like Somerset Community College, where in-state students pay $186 per credit hour and out-of-state students pay $250 per credit hour. However, online classes at Somerset Community College charge the same tuition rate regardless of a student's residency status.
What should I look for in an LPN to RN program in Kentucky?
The reason you choose one program over another will likely come down to cost and personal preferences. Despite this, there are three things you want to make sure your LPN to RN bridge program has before you apply.
First, it should be approved by the Kentucky Board of Nursing (KBON). Second, you want to confirm the program is accredited by the Commission on Collegiate Nursing Education (CCNE), the Accreditation Commission for Education in Nursing (ACEN), or the NLN Commission for Nursing Education Accreditation (NLN CNEA). Finally, check the school's first-time NCLEX-RN passage rates. The better the nurse education, the higher the rates will be. At a minimum, try to find programs that have rates that are at least on par with the state average.
LPN vs RN in Kentucky: A Look at Expected Earnings and Outlook
Registered nurses in Kentucky will usually make substantially more money than licensed practical nurses with comparable experience. But how much more money? And will this justify the time, money and effort of going back to school to get an associate degree in nursing? The following discussion and data should help answer those questions.
Earnings
According to the Bureau of Labor Statistics, LPNs in Kentucky have median annual earnings of $46,950. Kentucky RNs earn much more, with median annual earnings of $62,480. While RNs in KY earn less comparatively to the national average, the cost of living in Kentucky is usually much less than that of other states in the United States.
RNs in major cities in Kentucky will also earn more than their smaller city counterparts. For example, an RN in the Lexington-Fayette area will have a median salary of $63,150 while an RN in the Bowling Green area will have median earnings of $60,550.
| | LPN Annual Median Wage | RN Median Annual Wage | Earnings Increase |
| --- | --- | --- | --- |
| Kentucky | $46,950 | $62,480 | 33% |
| Bowling Green, KY | $46,640 | $60,550 | 30% |
| Elizabethtown-Fort Knox, KY | $46,660 | $62,630 | 34% |
| Lexington-Fayette, KY | $47,450 | $63,150 | 33% |
| Louisville/Jefferson County, KY-IN | $47,980 | $63,480 | 32% |
| Owensboro, KY | $48,050 | $62,350 | 30% |
Source: Bureau of Labor Statistics, May 2021
Job Market
The Bluegrass States are in dire need of RNs, and the LPN to RN programs in KY are a great way to help fill that need. For those who are interested in the program, rest assured that there will be jobs post-graduation. Estimates suggest that from 2020 to 2030, there will be an 8.8% growth in RNs in the state. Over those 10 years, there will be an overall increase of about 3,800 RNs, although there should be about 2,700 RN openings every year. This relatively high-level of openings will be due to existing RNs retiring or shifting into different positions, such as advanced practice registered nurses and nurse practitioners.
New Jobs
(2020-2030)
Job Growth Rate
(2020-2030)
Average Annual Openings
(2020-2030)
LPNs in Kentucky
850
9%
830
RNs in Kentucky
3820
8.8%
2730
Source: Projections Central