Written By

last updated

08/07/2023
According to the Oklahoma Board of Nursing, there were 16,512 LPNs and 51,087 RNs with active licenses around the state in 2022. Although this may sound like a lot, it is not enough to meet the demands of Oklahoma communities.
In fact, according to data from the Oklahoma Nurses Association (ONA), there are only 712 nurses per 100,000 residents, while the national average is 1,100 per 100,000 residents. In order to address this deficit and the problems it creates, the ONA lobbies regularly not only to increase nursing staffs at healthcare facilities, but also to make the workplace safer and more conducive to quality care.
Although this is a challenging time for nurses in Oklahoma, it's not all bad news. The increased need for nurses around the state poses an opportunity for you to move up in your career by becoming an RN—and an online LPN to RN program in Oklahoma can help you do it. These programs help you build on your education and skills so that you can take on the responsibilities of a registered nursing with confidence.
Want to know more? Continue reading to learn what you can expect from online LPN to RN programs in Oklahoma, including those at the top schools in the state. We'll also walk you through data on projected job growth and RN salaries.
A Look at Top LPN-RN Bridge Programs in Oklahoma
Registered nurses have a challenging job, so you want to be confident you're receiving the quality training you'll need to handle it. You don't want to enroll in just any school. That's why we put together a list of some of the top LPN to RN online programs in Oklahoma. You can use this as a template of what to look for when you choose the program that will help you meet your goals and expand your career horizons.
Western Oklahoma State College

Accredited by the National League for Nursing Commission for Nursing Education Accreditation, the LPN to RN program at Western Oklahoma State College is delivered primarily online in an asynchronous format. This allows students to watch recorded lectures during the times that work best for them. This gives students the flexibility to arrange their coursework around their schedule, instead of the other way around..
The program does still have some required on-campus activities, however. In the beginning of the program, students participate in the LPN-to-RN transition course, which is delivered in a hybrid model. During the four-week class, students spend three days on campus and the rest of the time doing coursework online.
Western Oklahoma State College students also participate in clinical rotations one day per week, and must be available to attend an orientation before rotations begin. These clinicals may be scheduled Mondays, Tuesdays, Wednesdays, Thursdays, or Fridays from 6:30 a.m. to 3:30 p.m. or 2:30 p.m. to 11:30 p.m.
Seminole State College

Seminole State College offers an LPN to RN online program through its Online Degree Office, which is the home to 13 degree programs. From nursing to psychology to business, the school is dedicated to providing flexible programs that prepare students for success in rewarding careers. To ensure that everyone succeeds in the online education environment, Seminole assigns each student a Student Navigator who serves as their main point of contact throughout their degree program. Student Navigators provide valuable assistance including help with enrolling, applying for financial aid, and tackling the online learning experience.
Those in the LPN to RN program earn an associate degree after completing courses in both nursing and general education. The 70-credit program includes classes on psychosocial, medical-surgical, and pediatric nursing. General education classes are in subjects like composition, general psychology, and American history.
Southwestern Oklahoma State University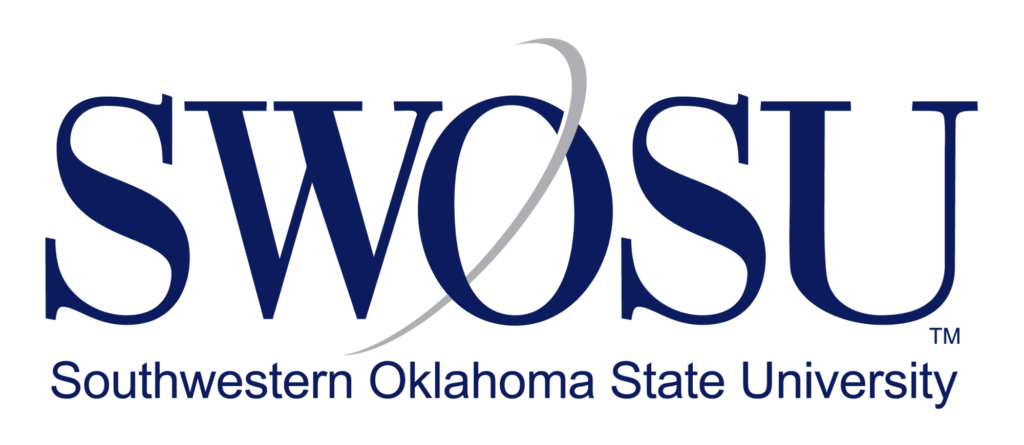 Southwestern Oklahoma State University has an online LPN to BSN that is accredited by the Accreditation Commission for Education in Nursing and approved by the Oklahoma Board of Nursing. Designed for licensed practical nurses, the program helps professionals grow and develop the leadership skills needed to provide a higher level of care. Coursework covers acute and chronic care, community nursing, family health, and the fundamentals of nursing. Students are required to work 116 hours of clinicals throughout the program.
Although students can take classes online, they are delivered synchronously, so students are required to work according to a set schedule. Students take classes in two eight-week sessions offered during the fall and spring semesters, as well as one eight-week session in the summer.
What You'll Learn in LPN to RN Programs in Oklahoma
When you transition into a registered nursing job, your responsibilities change drastically. You want to enroll in a program that's going to best prepare you for this new role. Online LPN to RN programs in Oklahoma will help you enhance your clinical judgment so you're able to work with different patient populations, communicate with their families, and collaborate with other healthcare professionals. Depending on the program, you may also learn how registered nurses educate the community about healthcare issues.
Online Oklahoma LPN to RN programs teach you about best practices in evidence-based RN care so you can help patients achieve the best health outcomes. To do this, programs combine classroom instruction with hands-on learning in labs, simulations, and clinicals. When you finish the program, you'll be equipped to take the NCLEX-RN exam and look for registered nursing jobs with the confidence that you have the skills and knowledge employers want.
Continue reading to learn about the specific courses offered by online LPN to RN programs based in Oklahoma.
Common Courses
Clinical Nursing
This class focuses on providing interventions to patients from diverse backgrounds, as well as those in different parts of the lifespan. You'll learn how to support patients in maintaining good health after being treated for a variety of conditions.
Health Assessment
Health assessments are essential to providing appropriate care to patients. In this class, you'll become familiar with the most effective strategies for conducting health assessments, tracking data, and communicating results to patients.
Family-Focused Nursing
From reproductive issues to childbearing to infant care, this course focuses on patient care in a family context. You may learn about how to work with families from different backgrounds and cultures.
Mental Health Nursing
You'll learn about the mental, cognitive, and behavioral disorders patients struggle with and how to best provide them with the treatment they need. You may focus on therapeutic communication and crisis intervention in this course.
Transition to RN Scope and Role
To help LPNs become familiar with the expectations of registered nurses, this class looks at the differences between the two roles. Through this course, students develop the clinical judgment skills needed to work as an RN.
What to Expect From Different LPN-RN Program Deliveries
You've studied nursing in the past, but you should still learn as much as you can about what to expect from the different types of LPN to RN programs in Oklahoma. Schools use several distinct delivery methods for their coursework. You'll want to consider programs carefully depending on what's important to you and the type of learner you are. Below we look at how each program delivery works so you can decide which one is best for you.
Hybrid
Hybrid programs combine the elements of in-person and online learning, so you get to experience the benefits of both. The amount of time you spend on campus versus the amount you spend online depends on the program. Some programs allow you to take all your courses online with periodic on-campus requirements. Others require that you regularly come to campus for labs, simulations, or entire courses.
Online
Convenience is a huge selling point for online LPN to RN programs at Oklahoma schools—especially for professionals who aren't able to put their careers on pause as they earn their degrees. Some students also naturally work better in an online environment because they prefer to do classwork independently rather than in a group. If you're more interested in face-to-face interactions, you may want to choose a traditional or hybrid program.
In-Person
Traditional programs are a great way to network with other nurses as you learn. If you're the type of student who retains information better when in a more hands-on environment, this delivery option is a good choice. Although online programs do require clinicals (all LPN to RN students receive hands-on training), it may not be enough face-to-face interaction for you. Think about how important this is to you, and whether you would benefit from having a more structured schedule.
Answering Your Questions About LPN-RN Programs in Oklahoma
It's only natural that you want to learn as much as you can about online LPN to RN programs offered in Oklahoma before you begin applying to schools. Although we've touched on some important information, you probably still have questions. We provide the answers to some of the most common questions prospective students have below.
How long are LPN-RN bridge programs?
It usually takes one to two years to complete an online LPN to RN program in Oklahoma as a full-time student. Enrolling on a part-time basis may add roughly another year to your time in school.
What are the admission requirements for LPN to RN programs in Oklahoma?
As you research LPN to RN programs online in Oklahoma, be sure to pay close attention to the admissions requirements of each one. For example, Oklahoma Wesleyan University expects applicants to either be graduates of an accredited LPN program or have at least one year of work experience. Redlands Community College requires applicants to score a minimum of 70% on the Test of Essential Academic Skills exam. And applicants to the University of Oklahoma must have at least a C grade in prerequisite courses, including statistics, English composition, and human anatomy.
No matter what school you choose, you'll be expected to have an unencumbered LPN license.
What is the cost for LPN to RN programs?
Are the schools you're interested in public or private? Are you an Oklahoma resident? Do you want to enroll in a traditional or online program? These are all factors that can influence the cost of LPN to RN schools online in Oklahoma.
To give you an idea of what schools may charge, let's look at a few examples. Seminole State College charges $161 per credit for in-state tuition and $372 per credit for out-of-state tuition. Oklahoma City University charges $28,936 annually. Western Oklahoma State College charges $151.50 to residents and $300.50 to non-residents.
What should I look for in an LPN to RN program in Oklahoma?
You should not consider any online LPN to RN program in Oklahoma that hasn't received accreditation. You want to be sure that you're getting the quality education you deserve—and that will get you hired after graduation, so attending a school that has been vetted for its curriculum is imperative.
Other factors you want to consider include whether the curriculum teaches courses in the specific areas of nursing you're interested in, what clinical experiences you may have access to, the faculty-to-student ratio, the student services a school offers, and the school's overall reputation.
Salary and Career Outlook for LPNs vs RNs in Oklahoma
You already know that nursing is personally rewarding, but you may be concerned about whether investing in an online LPN to RN program in Oklahoma will be financially rewarding. If you're wondering if you'll be able to find a job after graduation or what kind of money you'll make when you do, keep reading. We'll give you a rundown on your prospects.
Salary
According to the Bureau of Labor Statistics, RNs in Oklahoma earn $76,920, significantly more than LPNs, who earn $48,090. Unfortunately, this is still less than the national average. On the national level, RNs make $81,220 per year, with salaries ranging from $61,250 to $129,400. LPNs around the country make $54,620 on average annually. The top earners make $72,650 and the lowest make $40,490.
| | LPN Annual Median Wage | RN Median Annual Wage | Earnings Increase |
| --- | --- | --- | --- |
| Enid, OK | $43,390 | $46,690 | 8% |
| Oklahoma | $45,250 | $46,480 | 3% |
| Oklahoma City, OK | $44,630 | $47,000 | 5% |
Source: Bureau of Labor Statistics, May 2021
Career Outlook
Now is a great time to enroll in an online LPN to RN program, since nursing is expected to thrive in the coming years. According to Projections Central, the number of jobs for registered nurses in Oklahoma will increase by 11.9% between 2020 and 2030. This means there will be 4,670 new positions.
LPN positions in Oklahoma are also expected to grow. Jobs are projected to increase by 12.3%, which means there will be 1,670 positions added by 2030.
New Jobs
(2020-2030)
Job Growth Rate
(2020-2030)
Average Annual Openings
(2020-2030)
LPNs in Oklahoma
1670
12.3%
1260
RNs in Oklahoma
4670
11.9%
2620
Source: Projections Central