Written By


last updated

09/06/2023
Licensed vocational nurses (LVNs) possess experience and training that makes them excellent candidates to become registered nurses in the future. Because of the added responsibilities, RNs receive more intensive training that can lead to better job prospects and higher salaries than LVNs. Texas schools offer convenient, flexible, and affordable online LVN to RN bridge programs to help vocational nurses accelerate their careers and earnings.
Keep reading to learn about nursing schools in Texas that offer quality online LVN to RN programs, what you can expect once you enroll, how much more you could earn as an RN compared to an LVN, and much more.
Best Online LVN to RN Programs in Texas for 2024
Texas is home to several online LVN to RN programs that can help you advance your nursing career. The schools on our rankings below offer high-quality programs that feature affordability, accreditation, flexibility in instruction, and access to important student support services. See which programs stand out going into 2024.
or
About the ranking
X
Base Methodology for EduMed's Best Online College Rankings for the '23-'24 school year.
One: Create list of Eligible Schools and Programs
To be eligible, schools were required to meet the following criteria based on data pulled from The Integrated Postsecondary Education Data System (IPEDS), which was self-reported by the schools themselves.
Institutional accreditation from an organization recognized by the U.S. Department of Education.
At least 1 online component in a program within the ranking-subject area.
Two: Assign Weighting
After creating the list of eligible schools, EduMed data scientists assigned weights and ranked schools based on a mix of metrics, which were all self-reported by the schools themselves to the U.S. Department of Education and IPEDS.
The metrics are listed below in order of most- to least-heavily weighted.
Online Programs – Number of online programs in the relevant subject area.
Online Student % – Number of total students who are enrolled in at least 1 distance-learning course in the relevant subject area.
Tuition – The average in-state tuition for undergraduate students studying full-time, as self-reported by the school.
Institutional Aid – Percent of full-time undergraduate students who are awarded institutional grant aid, as self-reported by the school.
Academic Counseling – Existence of this service on campus or online.
Career Placement Services – Existence of this service on campus or online.
Student/Faculty Ratio
About Our Data: EduMed's rankings use the latest official data available from The Integrated Postsecondary Education Data System (IPEDS). Most recent data pull: July 2023
#

School Name

Type

Tuition

Online Programs

More Details

School Information

Online Students

Academic Counseling

Career Placement

Students w/Institutional Aid

Median Earnings 10yrs After Entry

Accreditation

1

Baptist Health System School of Health Professions

San Antonio, TX

Private for-profit

$$

2

Licensed vocational nurses who would like to become a licensed RN should consider the LVN to RN program at the Baptist Health System School of Health Professions. The degre builds off knowledge from students' LVN courses and provides courses on specific nursing specialities, such as mental health and gerontology nursing. By the end of this associate degree, students are prepared to sit for the NCLEX exam and become licensed RNs.

Program Highlights:

Associate of Applied Science in Nursing, LVN to RN

Credits: 60
Length: 3 semesters
Cost: $26,400 total
Mode: Hybrid
Accreditation: ACEN

Academic
CounselingYes
Career
PlacementYes
Student/
Faculty Ratio7/1
Online
Student %100%
Panola College

Panola College offers a 60-credit hybrid LVN to RN program which can be completed in 12 months over three semesters, with one summer term included. Students must first be admitted to Panola College before applying for acceptance into the nursing program. Admission into the nursing program requires completion of prerequisite coursework in human anatomy and physiology, psychology, and English composition. Applicants must also possess an unencumbered LVN/LPN license. The course of study offers instruction in a flexible online format convenient for working professionals. All clinical rotations and simulation labs take place on the school's main campus in Carthage, Texas and can be completed in the evenings and on weekends.
Panola College's LVN to RN program meets all the requirements stipulated by the Texas Board of Nursing and prepares students for the national NCLEX-RN exam necessary for RN licensure. The curriculum focuses on developing competent and compassionate nursing professionals tasked with administering evidence-based, patient-centered care in a variety of healthcare settings. Courses in the fully accredited program cover topics like core healthcare concepts, professional ethics, licensure review, and microbiology. New students begin the program each fall and admission applications are due in March. Panola College also maintains convenient transfer pathways for students with previous academic credits earned in Texas or Louisiana.
Tyler Junior College

Tyler Junior College offers an accelerated LVN-ADN transition program to working professionals with a current and active vocational nursing license in Texas. Administered by the school's health professions division, this program consists of 60 college credits split between general education requirements and core major courses. Students receive instruction through convenient online learning technologies to accommodate LVN's busy work schedules. Most degree-seekers complete the course of study in 18 months or less. The program is designed so students are fully prepared to sit for the NCLEX-RN exam and professional licensure as an RN.
Qualified applicants to the program must complete 20 hours of prerequisites in lifespan development, the liberal arts, and human anatomy and physiology. Academic courses include an introduction to nursing practice, professional care competencies, and transition to clinical applications. Practical components of the program, such as clinical rotations and required labs, are attended in-person at program-approved practice locations. Tyler Junior College uses a selective admissions process, meaning that it enrolls a limited number of students each year. It accepts applications in January for the fall semester and in July for the spring semester.
FIND PROGRAMS NEAR YOU:

We help thousands of LPNs/LVNs work towards achieving their Associate Degree in Nursing or RN. The Test-Out Bridge Program makes achieving your RN faster and affordable, and previous college credits will count toward your advanced degree.
What Are Online LVN to RN Programs in Texas Like?
If you're a working LVN considering boosting your career by earning your RN degree, you should know that LVN to RN bridge programs in Texas are more flexible than ever as more schools implement hybrid and online learning options. These options are especially suitable for working LVNs who might find it hard to fit a standard class load into their already busy schedules.
Classes (and, in some cases, interactive labs and practice simulations) are often scheduled in the evenings. Several Texas LVN to RN programs offer online academic study and require that students complete hands-on components of the program, such as clinical rotations, in person. Some schools additionally require on-campus visits, while others offer other options more conducive to better accommodate working LVNs. See EduMed's main LVN to RN page for more information on how these programs work and what to expect.
LVN to BSN vs. LVN to RN Online in Texas: Which Bridge Program Is Right for You?
Most colleges and universities in Texas offer two bridge pathways: the online LVN to RN program and the online LVN to BSN program. Both programs can advance your career, but each is geared toward different students with varying levels of background and education.
LVN to RN
These programs offer the fastest route to RN licensure and normally result in an associate degree in nursing (ADN). Designed for working professionals with a vocational nursing certificate, an LVN to RN course of study usually takes 18-24 months to complete. Coursework is focused on building foundational knowledge in evidence-based practice and developing hard skills in nursing care across the patient lifespan. Qualified candidates need an active LVN license in Texas and must meet prerequisites in science, math, and the humanities. LVN professionals without a college degree will find this option the most expedient path to deepening their skills and broadening job prospects.
LVN to BSN
This option is best suited for candidates with a relevant two-year degree or similar credentials. As a longer and more comprehensive course of study, the LVN to BSN program generally takes 2-4 years to complete depending on your background and experience. LVN to BSN programs build on prior nursing education and ultimately lead to a Bachelor of Science in Nursing (BSN). Most programs focus on nursing leadership and healthcare management by fostering additional skills in care coordination, community wellness, and professional development. They also include labs and clinical rotations designed to develop the additional hands-on experience crucial to patient care delivery. Most applicants will need an associate degree or at least 60 transferable credits for admission to an LVN to BSN program.
| | | | |
| --- | --- | --- | --- |
| | Program Length | Total Credits | Degree Conferred |
| Texas LVN to RN | 1-2 years | 60 | Associate Degree of Nursing (ADN) |
| Texas LVN to BSN | 2-4 years | 120 | Bachelor of Science in Nursing (BSN) |
How Do I Go from LVN to RN in Texas?
The transition from LVN to RN in Texas involves a number of steps that include formal education and other credentialing requirements. The Texas State Board of Nursing (BON) codifies and enforces these requirements.
Education
Find and complete an accredited RN education program approved by the Texas BON. This can take 1-3 years to complete, depending on how many prerequisites you need to complete and how many credits are required by your program. An LVN to RN program will sharpen your nursing skills as you complete the academic courses and required clinical rotation hours vital to career development. An accredited and state-approved program will prepare you for later licensure exams and extend resources that will help you begin to develop the professional networks necessary for future employment.
Criminal Background Check and Fingerprinting
The Texas BON requires that all RN candidates submit to a criminal background check and provide fingerprints to aid in that investigation. This step ensures that new RNs meet the necessary eligibility requirements and have a clean record. The BON uses a private contractor with the Department of Public Safety for all fingerprinting services. Fingerprints must be submitted each time a license is renewed and the licensee is responsible for any required fees.
Nurse Licensing Exams
New RNs in the U.S. must successfully pass the NCLEX-RN exam given by the National Council of State Boards of Nursing (NCSBN) before they can obtain licensure. This exam measures readiness for practice and assesses key areas of competency like clinical reasoning, care management, and health promotion. In Texas, prospective licensees must also pass the Nursing Jurisprudence exam. Administered by BON, this exam verifies knowledge of state-specific nursing rules and regulations.
Licensure Renewal
Once the first three steps are complete, you can submit a license application and all supporting documents using BON's new paperless nursing portal. You will use that same portal to renew your active RN license every two years. Applications for renewal must be submitted within 60 days of active licensure expiration. BON normally sends out postcard reminders to licensees well in advance of the deadline.
Continuing Education
To maintain active licensure, RNs in Texas must participate in continuing education and additional competency experiences. The BON stipulates that all credentialed RNs must either complete 20 contact hours of approved continuing education within their licensing period or provide proof of a BON-approved national nursing certificate obtained within the same period. These experiences ensure that your skills and technical knowledge are up to date with the most recent developments in nursing practice.
Are There 6 Month LPN to RN Programs Online in Texas?
Unfortunately, if you want to enroll in a 6-month LPN to RN degree online in Texas, there aren't any schools in the state that offer this program. However, that doesn't mean there aren't any opportunities to upskill so you can become a registered nurse. We looked at many programs across the state to find one of the best Texas has to offer to LPNs wanting to move up in their career and pursue RN positions. The following is a top accelerated LPN to RN program in Texas, which provides a degree you can complete in a timely manner.
Texas County Technical College's Accelerated LPN to RN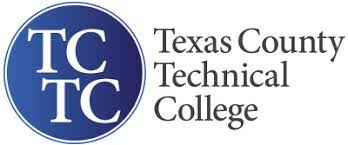 In order to be accepted into Texas County Technical College's accelerated LPN to RN degree program, you must have an active LPN license and IV Certification, pass the ATI PN Comprehensive Predictor and general entrance exams, and submit official high school and college transcripts. In addition, you'll be expected to participate in a background check during the application process.
Once you enter the program, you'll complete coursework that covers nursing research, strategies for interviewing patients, the role registered nurses play in the delivery of care, and the current trends and care issues registered nurses face in the workplace. After finishing their classes, students go on to participate in clinicals that may take place at walk-in clinics, emergency rooms, dialysis centers, or intensive care units.
The program, which takes 47 weeks to finish, also includes skills labs and simulations, as well as NCLEX preparation. To further support students' success, Texas County Technical College provides job placement services that teach best practices for writing resumes, job interviewing, and networking.
LVN vs RN Earnings and Employment Trends in Texas
As you consider making the move from LVN to RN, you should know what your future career prospects and potential earnings could look like as a licensed registered nurse. Here's a look at the potential increases in earnings and the job market landscape in Texas when you go from LVN to RN.
How much more can I make going from an LVN to RN in Texas?
Becoming an RN can lead to a significant pay bump for LVNs. Median annual earnings for RNs in Texas are more than 50% higher than LVN earnings. RNs in most metropolitan areas throughout Texas report wages similar to the state's median annual earnings, with the greater Houston and Dallas-Fort Worth areas showing minor increases due to higher demand.
| | | | |
| --- | --- | --- | --- |
| | LVN Median Annual Earnings | RN Median Annual Earnings | Annual Earnings Increase |
| Texas | $48,520 | $77,320 | +$28,800 |
| Austin-Round Rock, TX | $50,710 | $78,070 | +$27,200 |
| Dallas-Fort Worth-Arlington, TX | $51,280 | $75,440 | +$26,790 |
| Houston-The Woodlands-Sugar Land, TX | $51,160 | $79,190 | +$28,070 |
| San Antonio-New Braunfels, TX | $49,350 | $77,630 | +$28,280 |
| El Paso, TX | $45,910 | $63,840 | +$17,930 |
Source: Bureau of Labor Statistics, May 2021
What's the job market like for registered nurses in Texas vs. licensed vocational nurses?
The job outlook for RNs in Texas is as favorable as the earnings. There are more RN positions available than LVN positions in Texas, and job growth is projected at nearly 7% higher for RNs. These realities track with and exceed the national RN job outlook, which is already higher than the projected rate for all occupations nationwide. According to the latest BLS estimates, Texas has the second-highest employment level for RNs, second only to California. Similar data from the Texas Department of State Health Services shows that demand for RNs will soon eclipse the number of available candidates, signaling an overall positive job outlook for future Texas RNs.
| | | | | |
| --- | --- | --- | --- | --- |
| | Employment (2018) | New Jobs (2018-2028) | Job Growth Rate (2018-2028) | Average Annual Openings (2018-2028) |
| LVNs in Texas | 74,390 | 7,950 | 10.7% | 6,770 |
| RNs in Texas | 216,120 | 36,210 | 16.8% | 16,130 |
Source: Projections Central