Graduating from an online master's in nursing administration can help you pursue high-level management roles offering job stability and increased earnings. The Bureau of Labor Statistics projects an 18% increase in medical and health service management roles between 2018 and 2028, with each averaging salaries just under six figures.
To pursue this type of job, however, you first need an advanced degree. Researching programs to find the perfect school is a key first step, and we've researched schools across the U.S. to make that step easier. We've investigated the top online MSN in administration programs across the U.S. so you can see how long they take, how much they cost, what it takes to get in, and what it takes to graduate. Start your advanced nursing journey here.
UNC – Charlotte

The University of North Carolina at Charlotte offers a fully online master's in nursing administration comprising 36 hours and requiring 27 months of part-time study. Applicants should possess an unrestricted RN license from North Carolina or a compact state when they apply, alongside an accredited BSN degree. Other requirements include a 3.0 GPA, statement of purpose, letters of recommendation, at least one year of professional nursing experience, and completion of a college-level statistics course.
Topics explored include research in nursing and health professions, health informatics and financial management for nurses, and instructional technology in nursing education. All students participate in a capstone project that demonstrates their academic growth throughout the program. Upon meeting all requirements, learners meet requirements for the American Nurses Credentialing Center's nursing administration or nursing administration advanced certification. The department admits new candidates in the fall, spring, and summer; it offers flexible schedules to meet the needs of working nurses.
SUNY Delhi

The online M.S. in nursing administration at the Delhi campus of the State University of New York can be completed on a full- or part-time basis, depending on individual needs. Regardless of schedule, all students take 32 credits in topics such as leadership and quality improvement in healthcare systems, role of the nurse administrator, and strategic management in healthcare organizations. They also complete eight credits towards a graduate practicum. Classes are taught in seven-week blocks to help degree seekers move through requirements quickly.
Applicants should supply evidence of a ACEN- or CCNE-accredited bachelor's degree, an unencumbered RN license, a GPA of 3.0 or higher, and a "C" grade or higher in statistics. They must also supply a personal statement. The department does not require GRE scores at this time. Applications are accepted for fall and spring admissions. Support services available to distance learners include online enrollment counseling, library resources, tutoring, advisement, and tech support.
Capella University

Capella University offers an online master's in nursing administration that can be completed in as few as 12 months and costs as little as $11,000. The school provides two options for undertaking coursework: the GuidedPath or the FlexPath. The former offers a more traditional, structured experience while the latter provides for motivated students who want to move at their own speed.
Regardless of path, plan to complete 54 credits in areas of leadership and management for nurse executives, healthcare quality and safety management, and advanced finance and operations management. You also participate in a practicum to meet graduation requirements. A 2018 survey found that 97% of employers felt Capella graduated students as proficient or excellent practitioners while 96% of alumni were satisfied with the education they received. Qualified students can receive a $3,000 scholarship to cut costs. CU's program maintains accreditation via CCNE.
Accreditation for Your Online MSN in Administration
Finding an accredited school and program is exceptionally important for future nurse leaders; failing to do so can result in problems receiving licensure or finding employment. Accreditation exists in both institutional and programmatic forms. Institutional accreditation ensures schools as a whole adequately prepare students. The U.S. Department of Education recognizes six regional accreditations, each of which you can learn more about through the Council for Higher Education Accreditation.
When it comes to nursing-specific accreditation, the names to know are the Commission on Collegiate Nursing Education (CCNE) and the Accreditation Commission for Education (ACEN). While the CCNE accredits only bachelor's and master's level programs, ACEN accredits degrees at all levels. Both provide searchable databases that allow you to ensure any school you attend is properly accredited.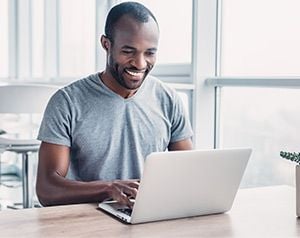 What to Expect from Your Online Master's in Nursing Administration
Not all online master's in nursing administration programs are created equally, so taking time to assess degree outcomes is a wise choice. Factors to consider include curricula, cost, graduation rates, and career prospects. We take a closer look at these in the following sections.
What does an online MSN in administration and leadership cover?
While every online MSN in nursing administration is different, these programs often have similar plans of study – especially when it comes to core subjects. Some of the classes you may encounter while enrolled include:
Advanced Information Management for Nursing Professionals
Students consider questions around tools and applications used in healthcare to best store and use patient data. Specific topics may include database development, data management, current trends, best-practices, and health informatics.
Healthcare Financial Management and Business Principles
Offered as part of core studies, this class examines common financial principles governing the healthcare industry while also reviewing systems in place for creating secure and orderly files. Emphasis is placed on developing financial management and budgeting skills.
Organizational Performance Management for Nurse Leaders
This course exists to help RNs make the move into leadership roles. They learn about concepts around productivity maximization, employee morale, and efficiency while also examining case studies around common issues arising.
The Future of Nursing Administration
With a focus on emerging technologies and changes in the industry, this class considers both local and global factors influencing the evolution of nursing. Learners consider current and future healthcare needs while using critical thinking skills to find answers.
Nursing Administration Capstone
Taken in the final semester, this class calls on degree seekers to take all the knowledge and skills gained throughout the degree to create a comprehensive project. Capstone projects typically identify an issue within nursing administration before seeking innovative and evidence-based solutions.
---
Aside from the wealth of knowledge gained during an online master's in nursing administration, graduates also walk away with concrete, actionable skills they can use in everyday practice. A few of these include:
Leadership
Operations Management
Oral and Written Communication
Problem-solving
Multitasking
What are the admission requirements for the program?
As with other components, admission requirements for an online master's in nursing administration depend heavily on the individual school. While specifics can vary substantially, most of the components are similar. These typically include a bachelor's degree in nursing from an accredited institution, an active and unencumbered RN license, minimum general and degree-specific GPAs, letters of recommendation, a personal statement, and an updated resume. Some schools may also require a GMAT or GRE score. Review requirements carefully to ensure you provide every requested document.
How long does an online MSN in administration take?
Several important factors can affect the time it takes to complete an online MSN in administration, although the standard program takes approximately two years of full-time study. Part-time programs take longer while accelerated paths often allow learners to graduate in 12-18 months.
Nursing departments recognize that many individuals pursuing an online master's in nursing administration need to maintain their full-time nursing jobs while enrolled and most provide flexible plans of study that make it easier to balance professional and personal responsibilities alongside academic commitments.
How much does earning an MSN in administration online cost?
The cost of an MSN in administration depends heavily on several key factors, including whether the school exists as a public or private institution, whether you qualify for in-state tuition, how long it takes to graduate, and how much funding you secure. Public schools in your state of residence generally offer the lowest base rate of tuition, but some schools allow distance learners to take advantage of online tuition regardless of location. Private schools tend to set the highest tuition due to receiving less governmental funding. Here's what an online MSN in administration costs at our featured schools above:
UNC – Charlotte
$310/credit
Total estimated cost: $11,148
SUNY – Delhi
In-state: $471/credit
Out-of-state (online programs): $565/credit
Funding Your MSN in Administration Online
Earning a graduate degree is a serious investment. Although tuition rates have risen over the past decade, plenty of funding opportunities exist to help drive the cost down. It's important to line up scholarships and other types of awards prior to starting a program to ensure getting a degree doesn't place you under financial duress. Make sure you investigate all of these options thoroughly:
1
Scholarships
Scholarships are awarded by many different sources, including local and state governments, colleges and universities, professional nursing associations, hospitals and healthcare facilities, nonprofits, and private foundations. Application deadlines vary, but start your search early to avoid disappointment.
2
Financial aid
Filling out the Free Application for Federal Student Aid (FAFSA) qualifies you to take advantage of several federal grants, awards, secured loans, and work-study programs. These applications must be filled out each year of enrollment. Money is awarded on a rolling basis, so apply early.
3
Employer Tuition Reimbursement
If your employer offers employer tuition reimbursement or agrees to create such a program, you can receive up to $5,250 in non-taxed educational assistance per year of enrollment. Speak with a supervisor to learn if this is possible.
4
Fellowships
Many graduate nursing departments provide student fellowships or assistantships to help offset costs. In exchange for working as a teaching or research assistant, you can receive tuition remittance and/or a stipend. These can be competitive, so speak with an admission specialist to learn more.
What's Next? After Earning Your MSN Administration Online
Before you commit to any degree, take time to learn more about the nursing administration industry and whether jobs are projected to flourish in the coming years. Consider whether available positions offer livable wages for your needs and if opportunities for growth exist. Here are a few questions and answers to help you get a better picture of advanced nursing education:
Do I need certification or licensure to work as a nurse administrator?
To apply for an online master's in nursing administration, you must possess an active and unencumbered RN license. This license must be renewed and maintained throughout your entire nursing career.
Within the world of nursing administration, the American Nurses Credentialing Center offers the Nurse Executive Board Certification (NE-BC). This competency-based test ensures recent graduates possess the skills and knowledge required to work as an advanced practice nurse and competently manage other nurses. This credential must be renewed every five years; the process includes participating in continuing education to maintain licensure.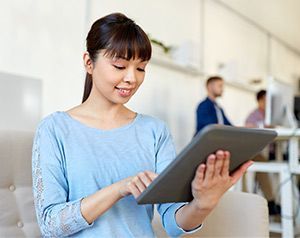 What can you do with a master's in nursing administration?
Pursuing a master's in nursing administration qualifies you to take on advanced practice nurse (APN) roles in areas of leadership and administration. Graduates of these programs often go on to high-level positions in executive and/or supervisory positions that offer high levels of pay and opportunities to continue growing professionally. The healthcare discipline in general shows strong signs of expansion, with healthcare occupations in general expected to grow by 14% between 2018 and 2028. We highlight just a few possible careers below.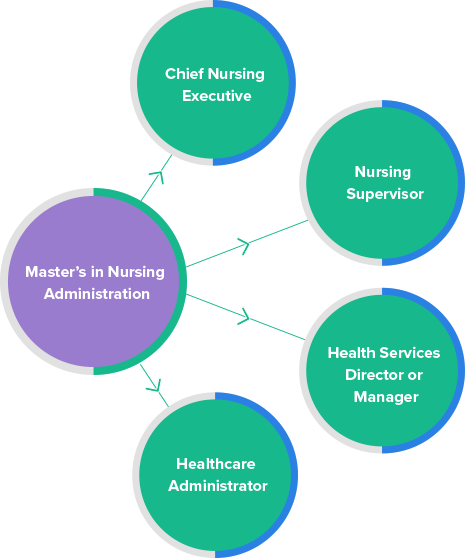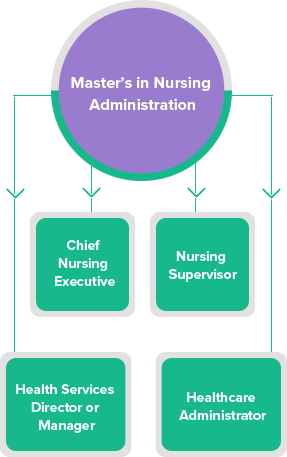 How much can you earn with a master's in nursing administration?
Data from Payscale shows that graduates of MSN programs earn average salaries of nearly $93,000, making this a great option for those seeking a job with substantial earning potential. When considering how much money you could make, remember that two factors greatly influence earnings: level of degree and amount of experience. The following table shows the spectrum of salaries, based on education, experience, and location for various professions available to MSN admin holders:
| Career | #Employed | Entry-Level | Early Career | Mid-Career | Experienced | Late Career |
| --- | --- | --- | --- | --- | --- | --- |
| Chief Nursing Executives | 16,790 | $79,870 | $113,520 | $173,770 | – | – |
| General and Operations Managers | 118,250 | $45,120 | $62,490 | $90,800 | $132,720 | $200,130 |
| Medical and Health Services Managers | 295,550 | $57,260 | $73,990 | $96,880 | $127,230 | $174,160 |
| Health & Nursing Educators | 30,840 | $32,350 | $39,240 | $53,910 | $73,970 | $93,820 |
| Health Teachers, Postsecondary | 16,100 | $59,760 | $83,400 | $126,360 | $183,890 | – |
| Health Specialties Teachers, Postsecondary | 11,900 | $60,140 | $89,920 | $140,070 | $192,260 | – |
Related Degrees in Nursing
While this page focuses on online master's in nursing administration programs, these qualifications represent only a fraction of advanced degrees available in nursing. After learning more about what an online MSN in administration entails, you may find you want something a little different. Plenty of opportunities exist to advance with continuing education or pivot to a related career with a second degree. Take a look at a few of the degree options that may be a good fit if you're studying or working in nursing.
Master of Science in Nursing (MSN) – Public Health
These degrees appeal to individuals who want to use their advanced nursing degree to identify, study, and address public health issues. Studies focus on building knowledge and skills in areas of population health, epidemics, and community program development and management.
Master of Science in Nursing (MSN) – Nursing Informatics
Designed for nurses who want to use data and analytics to maximize the effectiveness of their care, this degree blends advanced nursing concepts alongside information technology. Students learn how to improve patient outcomes, reduce costs, and provide an overall exceptional experience.