Written By


last updated

01/21/2022
With dozens of healthcare facilities in the Dallas-Fort Worth metro area, nursing schools in Dallas, Texas are helping meet the continued demand for RNs in Texas. According to the Texas Center for Nursing Workforce Studies, the state is expected to have a higher demand for nurses than supply, leading to a deficit of over 57,000 nursing positions by 2032. As a result, nursing students should expect many educational pathways to meaningful work in nursing homes, inpatient hospital settings, residential care facilities, and home health settings in and near Dallas.
Ready to take advantage of this high nursing demand? This guide will help you find the Dallas nursing school that best fits your nursing career goals and learning preferences. Whether you're still in high school and seeking entry into the nursing profession or you're a seasoned advanced practice registered nurse with decades of experience, there's likely a nursing school in the Dallas area for you. Additionally, many of these programs are offered as both a traditional on campus program or an online or hybrid program. This makes it easier than ever for working nurses and professionals to get the training they need.
Keep reading to learn more about the best nursing schools in Dallas, Texas, including the different program options available, potential financial aid sources, and income expectations for RNs in the state.
Best Nursing Schools in Dallas, Texas for 2023
Nursing schools in Dallas, Texas are innovative and offer a variety of degree options. These include partnerships between colleges and area hospitals with educational incentive programs and online offerings with the flexibility many nurses need to further their careers.
To help you choose the best nursing school in Dallas, Texas for your educational and professional goals, we've identified those that stand out in terms of affordability, accreditation, and student support. We've spotlighted three high-quality programs below to get you started on your school search. See who stands out in 2023.
Texas Woman's University
Nursing programs abound at Texas Woman's University. Undergraduate offerings include a BSN in a traditional or weekend and evening program, an RN to BSN online, and a post baccalaureate certificate in interprofessional informatics. Master's programs include nurse practitioner, online nursing education, nursing health systems management, and post-MS certificate programs. TWU also has a doctor of nurse practice (DNP) program.
TWU's campus is centered within the Southwestern Medical District, and four hospitals full of expert faculty surround it. This means there is a plethora of hands-on opportunities for TWU nursing students to gain clinical experience. That's in addition to the opportunities in TWU's state-of-the-art T. Boone Pickens Institute of Health Sciences–Dallas Center, situated next to the University of Texas Southwestern Medical School about five miles north of downtown Dallas.
Tuition at TWU is $17,169 per year for 15 credit hours of undergraduate study and $14,661 for nine hours per year at the graduate level. TWU's nursing programs are accredited by the Texas Board of Nursing and the Commission on Collegiate Nursing Education.
West Coast University

The Dallas campus of West Coast University offers an LVN to BSN program that takes 34 months and costs approximately $18,900. The school also offers a BSN program you can complete in as little as 39 months. To best accommodate the busy schedules of students, classes for both nursing programs begin every 10 weeks and have evening and weekend options available. WCU has a simulation center for learning nursing processes and enhancing critical thinking and boasts no waitlists, personalized attention, and community outreach opportunities. The program isn't affiliated with one specific hospital and instead has 500 clinical partners nationwide.
The career service department at WCU assists students and graduates with exploring options within their degree focus. Students can also connect with volunteer opportunities and build their resumes through workshops and real-world experiences.
The school's NCLEX-RN pass rate was an impressive 93% in 2020. West Coast University is accredited by the WSCUC and its nursing program by the CCNE.
Dallas College

Dallas College's El Centro Campus offers an ADN degree along with patient care technician, vocational nursing, and perioperative nursing enhanced skills certificates. Not only are the NCLEX-RN pass rates over 90%, but tuition is quite inexpensive. Dallas County residents pay only $79 per credit hour, making their total ADN tuition just $4,740. Out-of-county and out-of-state residents pay $135 per credit hour.
Even more impressive than the low tuition rate is the opportunity for no tuition expense at all. Dallas College has partnerships with two area healthcare providers, Medical City and Methodist Health System, to pay a student's ADN tuition if certain requirements are met.
Dallas College's full-time ADN program includes lectures, skills labs, and clinical experiences. Rotations are during both day and evening hours, and students begin this hands-on training their first semester in the program. Acceptance is competitive and based on a weighted point system.
Types of Nursing Programs Available in or Near Dallas, Texas
A variety of nursing programs exist for Dallas students at different points in their educations and careers, whether just beginning or looking for advanced opportunities. Below are some of the most common nursing programs in Dallas, Texas starting with pre-licensure programs and continuing to doctoral programs.
Pre-Licensure Nursing Programs in Dallas
Associate Degree in Nursing (ADN/AAS)
An ADN or AAS degree in nursing trains students to work as RNs. Graduates of these two-year programs are prepared to take the NCLEX-RN examination. An ADN or AAS usually provides the quickest path for becoming an RN for those with no prior college coursework or nursing experience. Many community colleges and vocational schools offer ADN or AAS programs in nursing.
Examples of Dallas, TX Nursing Schools With This Program
Bachelor's Degree in Nursing (Traditional BSN)
A traditional BSN is for those who want to become RNs and earn bachelor's degrees. Traditional BSN programs typically take four years and prepare students to take the NCLEX-RN. In addition, receiving a comprehensive general education, BSN students also learn the basics of clinical care. This includes learning the following skills: leadership, critical thinking, and communication.
Examples of Dallas, TX Nursing School With This Program
Accelerated BSN Programs
An accelerated BSN program allows you to earn your BSN in less time than traditional BSN programs. But it's designed for individuals who have bachelor's degrees in other fields and want to become RNs. An accelerated BSN is a pre-licensure program that prepares you to take the NCLEX-RN.
Examples of Dallas, TX Nursing Schools with this Program
Direct-Entry MSN Programs (Master of Science in Nursing)
Direct-entry MSN programs function similarly to an accelerated BSN, allowing students with non-nursing bachelor's degrees to enter the nursing field. If you want to work as a nurse practitioner or other type of advanced practice registered nurse (APRN), these three-year programs provide a truncated schedule.
Examples of Dallas Nursing Schools With This Program
Currently, no such program is available in Dallas, Texas.
Nursing Bridge Programs in Dallas, Texas for Current Nurses
LVN to RN and LVN to BSN Programs
VN bridge programs are for those with an LVN certification who want to become RNs. They can shorten the time it takes to become an RN by providing academic credit for prior nursing courses taken as part of the LVN program. Some LVN bridge programs also lead to a BSN, and some allow on-the-job experience to transfer to credit toward completion.
Examples of Dallas, TX Nursing Schools with this Program
RN to BSN Programs
An RN to BSN program teaches advanced nursing skills and equips you for nursing leadership roles. These bridge programs take less time than traditional BSN because of previous RN experience and education. If you're a current RN and want to obtain your BSN, an RN to BSN program is ideal for you.
Examples of Dallas, TX Nursing Schools with this Program
RN to MSN Programs
RN to MSN bridge programs enable practicing nurses to obtain MSNs without first having to obtain a BSN. These programs take two to three years and are often offered online and in accelerated formats. Graduates of RN to MSN programs often become advanced practice nurses and may also take on leadership roles within their organizations.
Examples of Dallas, TX Nursing Schools with this Program
Advanced Nursing Programs in Dallas, Texas
Traditional MSN Programs (Master of Science in Nursing)
MSN programs provide advanced practice and leadership training for RNs. Direct-entry MSN programs are for non-nurses looking to enter the field with a bachelor's from another subject, while traditional MSN programs are specifically for BSN-trained RNs wanting to tailor their education to a specialization.
Examples of Dallas, TX Nursing Schools with this Program
Doctor of Nursing Practice (DNP) and PhD Doctoral Programs
DNP and PhD programs build on traditional MSN programs and are the highest levels of formal education available to nurses. A DNP equips RNs for roles as nurse practitioners, nurse anesthetists, nurse midwives, and clinical nurse specialists. PhD programs prepare RNs for roles as nurse researchers, policymakers, and educators at the post-secondary level.
Examples of Dallas, TX Nursing Schools with this Program
Post-Graduate Nursing Certificates
Postgraduate nursing certificates allow nurses who already have an MSN degree to focus on a specialized area of nursing. Program lengths vary and are usually quite flexible, but typically last less than two years. Focus areas for post-grade certificates include topics like nursing ethics, health policy, healthcare planning and management, and gerontology.
Examples of Dallas, TX Nursing Schools with this Program
Inside Look at Online Nursing Schools in Dallas, Texas
Most nursing programs in Dallas, Texas above the associate degree level now have non-clinical coursework partially or fully online. However clinical requirements remain in-person. This means you can now choose from a variety of convenient virtual BSN, MSN, and doctorate programs in the Dallas-Fort Worth metropolitan area.
Dallas is home to a rich medical community, which means there's no shortage of facilities where you can complete your clinical requirements, including at sites like the Baylor University Medical Center. In addition, some programs allow you to complete clinical requirements in another state as long as they're approved ahead of time.
Challenges for online nursing students in Dallas, Texas, include the struggles that most online students face when not connecting with professors and peers in person. Fortunately, the innovative approaches of online nursing schools in Dallas, Texas, make this a challenge easily overcome for those motivated to make the most out of their online nursing education.
Best Online Nursing Schools in Dallas, TX
University of Texas at Arlington

UTA offers both pre-licensure BSN and RN to BSN programs on campus and as accelerated programs online. The pre-licensure BSN consists of nursing courses, university core courses, and prerequisite courses and prepares students for the NCLEX-RN. UTA prides itself in preparing nurses for increasing responsibility and leadership and believes communication, cognitive, observation, and other skills are essential.
The online RN to BSN program at UTA costs an affordable $8,995 and provides a flexible option for working RNs. Courses are five to 10 weeks, and the program can be completed in as little as nine months. Also offered in a traditional campus-based format, students must have an RN license or pass the NCLEX-RN during the first course.
UTA also offers a fast-track RN to MSN program with specializations in nursing education or nurse practitioner. UTA's nursing programs are CCNE accredited.
Southwestern Adventist University

Though a bit outside of the Dallas-Fort Worth area, Southwestern Adventist University offers an affordable, fully online RN to BSN program you should know about. The program costs just $7,500 and helps RNs gain nursing expertise. Students can begin the CCNE-approved program during the fall, spring, or summer with flexible modules that are just eight weeks long. The
Admission requirements for the online RN to BSN program include an associate degree or diploma and an active, unencumbered RN license, temporary RN permit, or RN licensure within three months of graduation. RN licensure can be from any state where students participated in their clinical learning experiences.
Southwestern Adventist University also has an LVN to BSN program for current licensed vocational nurses with at least one year of experience at an approved healthcare facility. Additional admissions requirements for the LVN to BSN program include receiving at least an overall proficient score on the TEAS Nursing Admission Assessment Exam, a cumulative GPA for at least 3.0, and an unencumbered LVN/LPN license.
Baylor University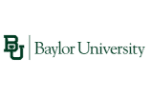 Baylor University is a private Baptist university headquartered in Waco, Texas, although its Louise Herrington School of Nursing (LHSON) is located in downtown Dallas near the Baylor University Medical Center. The LHSON has an online accelerated BSN in addition to traditional and accelerated BSN programs. The online accelerated BSN takes 12 months and is for students with bachelor's degrees in other fields who want to become RNs. Baylor's NCLEX-RN pass rate is over 96%, and its programs are accredited by the CCNE.
Baylor also offers an online MSN leadership and innovation program as well as an online DNP program. Doctoral specializations include family nurse practitioner, nurse midwifery, neonatal nurse practitioner, pediatric nurse practitioner, and executive nurse leadership. LHSON also offers a United States Army graduate program in anesthesia nursing.
LHSON prepares nurses for professional practice in healthcare. The school upholds the belief that nurses are called to make a difference and thoroughly integrates the Christian faith with learning, leadership, and service.
FAQs About Online Nursing Schools in Dallas, Texas
Can I earn my nursing degree in Dallas completely online?
Sometimes. All pre-licensure programs will require in-person clinicals, although most of the didactic coursework could be 100% online. However, some graduate-level programs in non-clinical specialties can sometimes be completed fully online, with no in-person clinicals necessary.
Will my online Dallas nursing degree be considered less valuable by employers?
Nope. As long as your program is properly accredited and state-approved, employers will not care if you took your classes online. In fact, they won't know the difference unless you tell them, as campus-based and online nursing programs in Dallas, Texas, offer the same thorough coursework in preparation for the NCLEX exam.
Are online nursing programs in Dallas more affordable than campus programs?
Many online nursing programs in Dallas, Texas, are extremely affordable, but the actual tuition costs aren't always much different than on-campus programs. However, you might save money by reducing travel and other expenses. This may make online nursing programs more budget-friendly compared to more traditional on-campus programs.
Financial Aid Opportunities for Nursing Students in Dallas, Texas
Nursing students in Dallas, Texas, have access to a variety of financial aid resources that include federal student aid, nursing-specific scholarships, loan repayment programs, grants, and fellowships. Most nursing schools in Dallas, Texas, such as Texas A&M School of Nursing and Dallas College, provide financial aid information on their program websites.
In addition, the Good Samaritan Foundation of Texas offers a nursing scholarship, and Student Loan Repayment Programs are available through the Texas Department of State Health Services. EduMed's nursing scholarship guide and main financial aid guide are also valuable financial aid resources.
How to Become an RN in Dallas, Texas: Licensing Requirements
Becoming a licensed RN in Dallas, Texas, involves graduating from an accredited and state-approved nursing program and passing the NCLEX-RN exam in addition to completing any other Texas Board of Nursing licensing requirements. After receiving your RN license, stay aware of the renewal timeline and requirements. Note that Texas is one of many states participating in the National Licensure Compact (NLC) which allows nurses licensed in Texas to practice in any participating state. Visit our guide to nursing programs in Texas for more information on licensing requirements.
Job Opportunities for RNs in Dallas, Texas
RN positions in Texas are expected to increase by almost 17%, translating into over 16,000 openings yearly between now and 2028. This increase is especially significant when compared to the national projected increase of 12%. Texas is second only to California in the number of RNs it employs, and the Dallas-Fort Worth-Arlington area is a top-10 city nationally for the highest level of employment for RNs. According to the Texas Center for Nursing Workforce Studies, there is a projected shortage of more than 15,000 registered nurses in North Texas by 2032.
Positions for RNs in North Texas include those in hospitals, long-term care facilities, home health and hospice, and governmental public health. Major medical providers in the Dallas area include the Baylor University Medical Center and the Southwestern Medical District, which includes Parkland Hospital, UT Southwestern Medical Center, Children's Medical Center Dallas, UT Dallas, and Texas Woman's University Institute of Health Sciences.
How Much You Could Make as an RN in Dallas, Texas
The annual mean wage for nurses in Dallas, Texas is $77,900, slightly higher than the state as a whole and slightly under the mean wage nationally. RNs working in the Dallas-Fort Worth-Arlington metropolitan area can expect salaries to mirror those found nationally but should see them rise significantly with experience and additional education. With a projected statewide nursing shortage in the tens of thousands by 2032, nurses working in the Dallas area have a positive overall job outlook for the next decade.
Earnings for Registered Nurses in Dallas, Texas
| | | | |
| --- | --- | --- | --- |
| | Median Hourly Wage | Mean Hourly Wage | Annual Mean Wage |
| Dallas-Round Rock, TX | $36.88 | $37.50 | $$77,990 |
| Texas | $36.21 | $36.92 | $76,800 |
| United States | $36.22 | $38.47 | $80,010 |
Source: Bureau of Labor Statistics, May 2020
Additional Texas Nursing Resources
The Texas Nurses Association provides member services that include continuing education, practice protection, a helpline, e-newsletters, and a quarterly nursing magazine. They support and strengthen nursing statewide.
The Texas Board of Nursing regulates the practice of nursing and approves nursing education programs for the state. If you need information about licensure requirements, continuing education credits needed to renew a license, or a related topic, the Texas Board of Nursing's website should be the first place you visit.
Texas Center for Nursing Workforce Studies
As part of the Texas Department of State Health Services, the Texas Center for Nursing Workforce Studies is keeping close track of the state of nursing in Texas, including supply and demand trends, migration of nurses, education trends, and nursing workforce demographics.
Nursing Externships and Residencies in Dallas
The Methodist Health System supports nursing development through various programs, including nursing externships and residencies in Dallas. It creates partnerships between its four campuses and area local and regional nursing schools to provide these and other opportunities.
Texas Nursing Students' Association
This Facebook page connects you with the activity of the Texas Nursing Students' Association. It provides nursing information and resources, keeps you updated on nursing activity in Texas, and apprises you of conferences and conventions.