2020's Best Online Physician Assistant Programs
Physician assistants are an integral part of the medical community. They work alongside doctors and other health care professionals to provide quality hands-on services to patients. In order to help prospective physician assistants find the school that will meet their education and career needs, EduMed has created the Best in Class initiative, a list of the highest-quality degree programs around the country that we chose based on factors such as curriculum and affordability. Below are the standout schools for 2020.
Yale University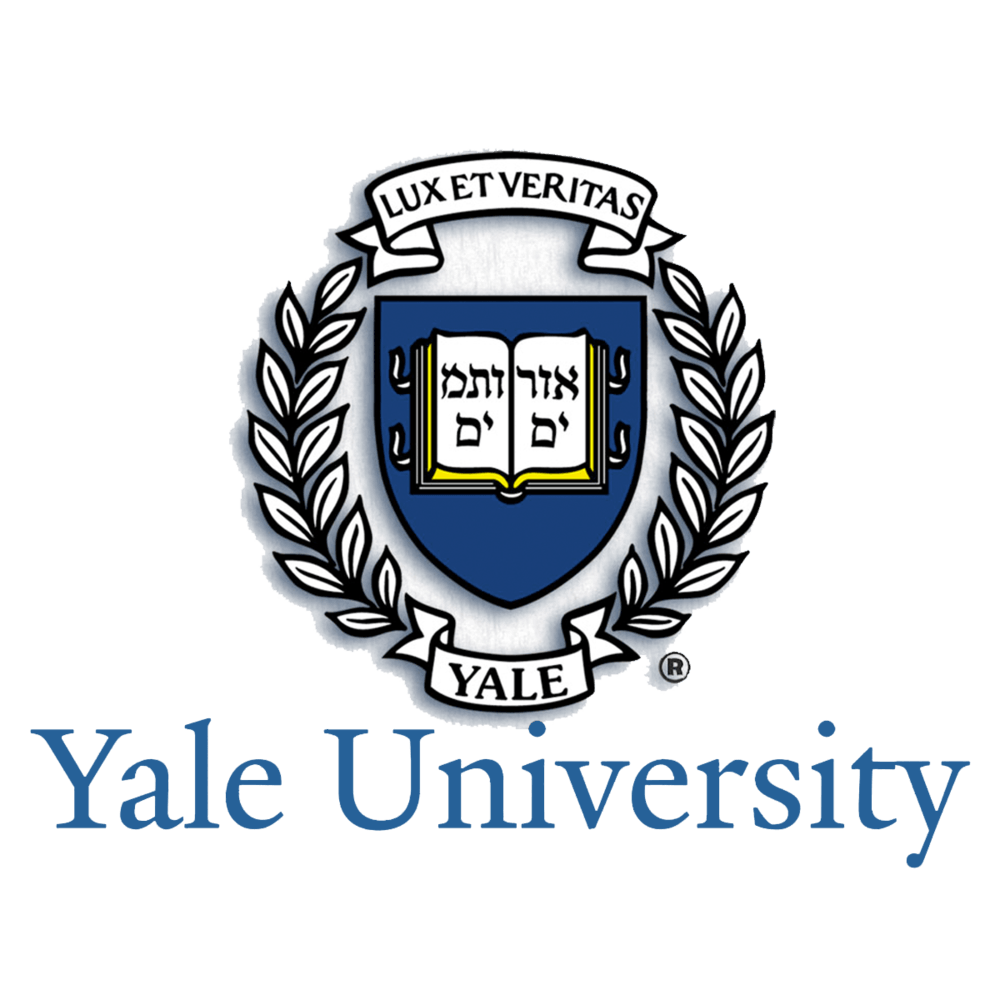 Yale University's School of Medicine offers an online Master of Medical Science (MMSc) degree program to prepare students to provide patient-focused care. Students complete coursework through the Yale PA Online campus, which allows them to attend small, live classes that have the same intimate learning environment they would experience in a traditional program. In addition, students can access recorded lectures and case studies through the system, as well as track assignments and communicate with professors and classmates. During this portion of the program, students take courses in behavioral and preventive medicine, hematology, gastroenterology, and patient assessment.
In addition to online classes, students participate in clinical rotations at health care facilities, which provide a deeper understanding of the didactic principles they previously learned. Also, students are required to complete three one-week immersions at the Yale campus where they attend lectures, gain laboratory experience, and get to know their peers and instructors.
In order to be admitted into Yale University's physician assistant program, prospective students must meet the following qualifications:
Have at least a 2.8 cumulative grade point average in a bachelor's degree program and a 3.0 average in science courses


Completed the GRE within the last five years


Completed prerequisite courses in biochemistry, statistics, physiology, microbiology, genetics, and anatomy
In addition, the school recommends that students also have at least six months of full-time work experience in the health care field or 1,000 hours providing patient care as an EMT, paramedic, medical assistant, or registered nurse.
As of February 2019, the total tuition and fees that students pay are $68,989 for the first year, $70,582 for the second, and $23,261 for the third year of the program.
University of Wisconsin – Madison
University of Texas Rio Grande
Why Choose an Online Physician Assistant Program
Physician assistants are required to obtain a great deal of hands-on training in order to be effective in their careers. As a result, some people interested in pursuing this field may be reluctant to enroll in an online degree program because they fear they won't be able to develop the vital skills they need. However, that is not the case: Online physician assistant programs are made up of didactic portions that can be conducted via the Internet, as well as intensive hands-on training that is delivered on campus and through local health care facilities. As a result, students are able to gain an understanding of the theoretical concepts of the field, and then put those theories into practice.
There are numerous benefits for students to enroll in online physician assistant programs, including the following:
More flexibility
Instead of being locked into a strict schedule, those who enroll in online programs get more freedom than their on-campus counterparts. When students enroll in asynchronous programs, they get the opportunity to work at their own pace and watch lectures at a time that's right for them, rather than a scheduled class period. This flexibility makes it easier for students to juggle their education with other responsibilities.
Reduced cost
Depending on the program, online physician assistant students may be charged by the credit for their tuition and fees, which can help keep costs down. Also, schools may offer scholarships to help defray the cost of tuition.
A personal pace
Just as they may have more freedom with lectures, online students may also have greater flexibility with assignments and tests, depending on the program. As a result, students may not be required to complete work on a set schedule, which allows them to work through material at their own pace.
Online Degree Options for Physician Assistants
To work as a PA, you generally need to earn a master's or doctoral degree, depending on your career goals. As with other disciplines, the higher the degree level, the more complicated the coursework becomes and the longer it takes for students to complete. The following is a look at what students can expect when they enroll in these degree programs.
Master's degree
Physician assistant master's degrees, which generally take about two-and-a-half years to complete, are designed to teach students how to perform specific medical duties, such as providing physical examinations, performing diagnostic tests, and creating a care plan. In order to get accepted into these degree programs, prospective students are expected to complete a number of prerequisites, such as coursework in biology, physiology, statistics, and psychology. In addition, depending on the program, students may be required to complete the GRE and have previous patient care experience, including work as a registered nurse, emergency room technician, or paramedic.
Once enrolled in these programs, students take coursework that builds on their previous education and work skills, such as classes in health care policy and ethics, epidemiology, and multicultural medicine. After taking these courses, which can be completed online, students are required to participate in a residency in order to gain the clinical skills they need to practice.
What to Look for in an Online Physician Assistant Program
Every student has different educational needs and career goals, so it's imperative that they find an online physician assistant program that is the right fit. No matter what students are looking for, the following are some of the most important considerations they should keep in mind when evaluating schools.
Accreditation: In order to ensure that students are getting the high-quality training they need to enter the field, they should choose a school that has been accredited by the Accreditation Review Commission on Education for the Physician Assistant (ARC-PA). During the accreditation process, the ARC-PA evaluates the curriculum of programs, as well as the faculty and staff, to ensure the school offers education that meets industry standards.
High PANCE pass rates: In order to become certified, physician assistant graduates are required to pass the Physician Assistant National Certifying Examination (PANCE). To ensure that programs are providing the training they need to get their certification, students should inquire about pass rates and only consider schools with high ones. Prospective students can generally find this information on a school's website, and they can also discuss it if they have an interview.
Program flexibility: Depending on students' other responsibilities, they may need to find a program that is flexible enough to fit well into their lifestyle. In order to be successful in their studies, students should enroll in a school that allows them to complete coursework around their job schedule.
Program length: Some programs take longer than others, so students who want to begin their careers quickly may look for a more intensive program that takes less time to complete. Generally, it takes two to three years to complete the didactic and clinical requirements.
Things to Keep an Eye On
Application fees
Application deadlines
GRE/MCAT requirements
Program start dates
GPA requirements
Prerequisite classes
Core Physician Assistant Knowledge & Skills
The specific skills and knowledge that students get from a physician assistant degree program depends on the degree level they choose. In some cases, students can get the skills they need while taking online courses, while other abilities can only be acquired during the program's hands-on training. The following are examples of some of the skills that physician assistants can learn during the online component of their program.
Prescribing medications
Physician assistants are required to prescribe medications to patients, so they take coursework in pharmacology to learn about the different types of drugs available, when they are appropriate to use, and the positive and negative effects they have on patients. This course may focus on drugs that are used to treat psychiatric, oncologic, endocrinologic, and neurologic health issues.
Conducting research
Students who want to become researchers should know about the mechanics of conducting studies that will expand the knowledge base of the physician assisting field. Research methods courses cover how to construct and execute a study, interpret data, and report on findings.
Understanding diagnostic tests
Physician assistants administer, order, and interpret diagnostic tests in order to provide the correct treatments to patients. As a result, coursework in physician assistant programs may cover how to work with blood tests, X-rays, and electrocardiograms.
Once students have acquired skills during their online didactic coursework, they go on to clinical experiences where they reinforce those abilities and gain new ones. The following are examples of some of those skills.
Communicating with patients and families
Physician assistants need to know how to talk to patients about their health problems, as well as communicate with families. In order to hone this skill, students need to work in simulated settings, as well as with real patients in clinical settings.
Performing therapeutic procedures
Hands-on experience is needed in order to teach future physician assistants how to perform therapeutic procedures. This can include taking care of wounds, giving injections, and managing infections.
Examining patients
Professionals regularly examine patients to find out what their medical problems are and determine how they should be addressed. The clinical training in physician assistant programs allows students to apply the care principles they learned in their online courses to real patients.
Financing Your PA Education
One important consideration that students generally have is how they will pay for their education, and they may make their school choice based on the financial aid that's available to them. The following are some of the options students have.
Loans
Students who need additional funds for college after winning scholarships may take out loans to help pay for their tuition. Graduate students are eligible to receive federal loans, as well as loans that are offered through their school.
For more information on how to finance your physician assistant education, read through our comprehensive guide to financial aid.
Career Growth, Salary & Outlook for Physician Assistants
This is a good time for people to enter the physician assistant field because the job opportunities are expected to increase in the coming years thanks to the older generations' increased need for health care services. According to the U.S. Bureau of Labor Statistics, between 2016 and 2026, there will be 37 percent job growth in the industry, or 39,600 new positions. This job growth is similar to other health-related professions. For example:
How Much do Physician Assistants Make?
According to the U.S. Bureau of Labor Statistics, the median salary for physician assistants is $101,480 per year. In addition, those who are the top earners of the field make $142,210 annually and the lowest earners make $65,620.
What Are the Career Advancement Opportunities for Physician Assistants?
Physician assistants can work in a variety of settings, including doctor's offices, surgical centers, government agencies, hospitals, and phone triage centers. No matter where they choose to work, professionals can advance in their careers by earning a Certificate of Added Qualifications (CAQ) credential through the National Commission on Certification of Physician Assistants. This designation allows professionals to leverage their specialized knowledge and skills in a specific area of the field to advance in their careers, open up more job opportunities, and command higher salaries.
Certified Additional Qualifications (CAQ) Specialities:
Cardiovascular and Thoracic Surgery
Emergency Medicine
Hospital Medicine
Nephrology
Orthopedic Surgery
Pediatrics
Psychiatry