Written By


last updated

10/11/2023
Nagham Rida wanted to become a sonographer as quickly as possible, so she chose to get her bachelor's degree at a school that offered a fast-track program. The accelerated sonography program at the University of Massachusetts allowed her to shave a whole year off her studies and graduate faster.
Rida wasn't alone in her search for an accelerated program, either. They have become increasingly popular each year, since many students want to enter this fast-growing field, and earn the average salary of $78,210 a year that comes with it. While many students hope to find an associate, bachelor's, or completion program they can finish in eight months or less, those are few and far between. There are, however, many online accelerated sonography programs that can be completed in a single calendar year with the right strategies, prerequisites, and attitude—although sitting for certification exams and meeting state requirements may extend that timeline.
If you're interested in finding a fast-track ultrasound program online, you've come to the right place. This guide covers some of the best online accelerated sonography programs available and strategies to complete them with ease.
Explore Online Accelerated Sonography & Ultrasound Programs
There isn't one single fast-track ultrasound program that beats all the rest, instead, different programs suit different students and their needs and learning preferences. That said, some online accelerated sonography programs—including the three featured here—do stand out in terms of academics, affordability, and student support resources. Explore why they excel below.
Hudson Valley Community College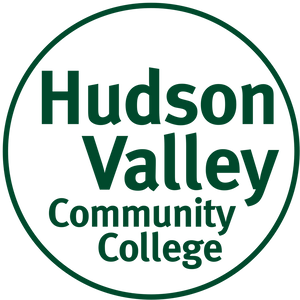 Hudson Valley Community Collegeoffers an accelerated certificate in Diagnostic Medical Sonography that can be completed in just one-year. This certificate is designed for those interested in gaining the general cognitive, psychomotor, and affective skills they need to start working as professional sonographers. Acceptance into this CAAHEP-accredited program is contingent on students having earned a 2.5 GPA or higher in a bachelor's or associate degree in an allied health field.
Over the course of the program, students take foundational courses in sonography concepts, cross sectional anatomy, and pathophysiology. This one-year certificate also includes three clinical rotations that must be completed in-person. Students have the option to specialize in abdominal or obstetric sonography. Courses take place year-round, including during the summer. Once admitted into the program, students must take the courses set out for each term. If they miss a course or skip a term, they will not be allowed to finish the program. Dismissed students may reapply and, if accepted, pick up their coursework where they left off.
Massachusetts College of Pharmacy and Health Sciences

One of the fastest Bachelor of Science in Diagnostic Medical Sonography degrees available is offered at Massachusetts College of Pharmacy and Health Sciences (MCPHS). This year-round program takes an average of three years to complete, though incoming students who transfer general education credits like anatomy or college writing can finish more quickly. If you already know you'd like to specialize, consider taking a closer look, since MCPHS offers concentrations in abdomen-extended, echocardiography, and obstetrics and gynecology sonography. Regardless of their concentration, the 36-month journey is similar for all students. In their first year, students take foundational courses across multiple disciplines. In their second year, they explore diagnostic medical sonography in greater detail and in their final year, they focus on completing clinical rotations and applying critical thinking skills to the field of sonography. MCPHS offers professional development services to help students earn jobs in the field quickly after graduating.
Rutgers School of Health Professions

Rutgers School of Health Professions offers a certificate in Diagnostic Medical Sonography that is accredited by the Commission on Accreditation of Allied Health Education Programs. Students can choose from concentrations in abdominal, obstetric, gynecological, and neonatal sonography, among others, and complete this fast-track ultrasound program online in less than 15 months. The curriculum consists of courses in applied sonography, ultrasound physics, pathophysiology, instrumentation, and anatomy. Graduates of Rutgers' certificate program are eligible for state licensure in North Dakota, New Hampshire, Oregon, and New Mexico, and are qualified to practice in states that do not require state licensure. If students wish to continue their education, they can pursue a bachelor's in sonography from the same department.
Curriculum & Clinicals Timeline of Accelerated Sonography Programs
Since fast-track online sonography programs cram two to four years of courses and clinicals into one to three years, it should come as no surprise that they can be fairly intense. Before you commit to one of these programs, it's best to understand how you'll be investing your time. Let's look at a typical timeline for an accelerated associate degree program in sonography.
Before You Start
Before applying, make sure you've completed all the prerequisite courses and degree requirements. For accelerated online associate programs in sonography, this includes a high school degree. Keep in mind that bachelor's degree programs will inevitably have more stringent requirements.
Hudson Valley Community College, for example, requires an associate degree in an allied health program or bachelor's degree with a GPA of 2.5 or higher.
First Semester
In the first semester of your program, you'll take foundational courses and begin to prepare for clinicals. In this time, you'll cover topics like patient care, anatomy, and physics. You'll probably also have an introduction to the practicum course.
First semester courses can vary with each program. At Washburn University, clinicals start in the first semester, while students at Massachusetts College of Pharmacy and Health Sciencesdon't begin until later.
Second Semester
The second semester is when you'll begin to dive deeper into the world of sonography. Courses in this semester will cover advanced topics in anatomy and medical imaging. You may also begin to dip your toes into clinical practicums, which must be completed in-person, even for online programs.
If you've chosen to specialize, this is also when you will begin to take classes in your concentration of choice. Students in the Arizona Heart Foundation's program, for example, can take classes in cardiac or vascular ultrasound.
Final Semester
The final semester wraps up the program and ensures you're ready to start your career. Courses include your final clinical practicum, advanced topics in sonography, and big-picture classes, such as current issues in healthcare.
At Rutgers School of Health Professions, students take clinical practice III, musculoskeletal sonography, neurosonography, and critique & clinical correlation in their final semester.
Ask Yourself: Is an Accelerated Sonography Program Right for You?
Whether you're aiming to finish a fast-track sonography program in 8 months, a year, or on another accelerated timeline, there are a few questions you should ask yourself before you begin. Accelerated online sonography programs aren't for everyone, but your answers can help you determine if they're for you.
Am I ready to make the financial commitment to my program?
According to the National Center for Education Statistics, the average associate degree costs $24,690 annually. The cost of an online degree is often less, but it's a big commitment nonetheless. To make sure you are ready, consider your savings and financial aid options, like scholarships or student loans.
Am I willing to study year-round?
Arizona Heart Foundation's ultrasound program is 52 weeks long, meaning students don't get the summer off. In contrast, Marian University's fast-track ultrasound program online offers courses in seven-week increments, and gives students the flexibility to take summers off, if needed. Ask yourself if you can make the time for your desired program.
Can I meet the admission requirements?
Accelerated programs are often more selective than their traditional counterparts. For example, Rutgers School of Health Professions requires students to hold an associate degree in a pre-approved discipline from a pre-approved university.
To beef up your application, check out our admission guide to sonography school.
Can my schedule accommodate classes and clinicals?
Online fast-track ultrasound programs are intense, and you need to make sure you have the space in your schedule to meet all the requirements and manage your other obligations. If you have a full-time job, for example, you will probably need to quit or scale back.
If you can't quit your job or other obligations, a part-time sonography program, like the one from Valencia College, may work better.
Do I thrive in fast-paced, high-pressure environments?
Graduating sonography school early won't do you much good if you're too burnt out to apply to jobs. Make sure you have a routine in place to accommodate a fast-paced program and environment. Post University outlines some great stress management tricks for students in accelerated degree programs.
Do I have the right motivation for starting an accelerated program?
Before starting an accelerated program, write down your why. A strong motivation can get you through the hard times, while a weak one will leave you ready to quit. If you have trouble staying motivated, check out some ways to boost your motivation while getting your degree from Grand Canyon University.
Strategies to Accelerate Your Sonography Program
While you might not be able to find an 8-month ultrasound tech program online, there are steps you can take to finish your sonography program faster. We've outlined five of our favorite strategies below so you can finish your degree and start working in the field as soon as possible.
Fill Up Your Schedule
Taking a maximum course load (that is still realistic) will speed your program up significantly. To discover how many courses you can reasonably take, check out this guide from North Central College.
Get Credits Wherever You Can
Even if you can't find an 8-month ultrasound tech program online, you can graduate more quickly by getting credits outside the traditional college classroom setting. Transferring credits from other institutions, earning credits before college, and earning credit by exam can decrease the time you spend in a sonography program.
Make Online Learning Work for You
Part of the beauty of online learning is its flexibility and the control it gives you over your study schedule. Take advantage of this freedom and control by creating a learning plan that works for you. To maximize your learning, consider these tips:
Study at the times that are convenient and when you are most productive.
Go quickly through familiar content and slow down for new topics.
Stick to the Plan
It can be easy to procrastinate, but the right tools can help you meet deadlines with ease. To beat procrastination, set predetermined times to study and commit to attending online classes, even if your professor doesn't take attendance or delivers lectures in an asynchronous format. Princeton University has a useful guide with more techniques to beat procrastination.
Study Full-Time
Rutgers School of Health Professions mentions that their program is a full-time commitment, and they aren't the only program structured this way; you'll need to study full-time for most accelerated online sonography programs. To accommodate, scale your work schedule back and eliminate any other obligations you can.
Challenges & Solutions to Succeeding in an Accelerated Sonography Program
It's inevitable that you'll face some challenges as you navigate a fast-track ultrasound program online. Luckily, there are solutions to each one. To help, we've outlined five of the most common challenges accelerated sonography students face, intuitive solutions, and free resources for each.
Challenge: Information Overload
In an accelerated program, you'll be taking more courses per semester, taking fewer breaks per year, and spending more hours per week in clinicals. As a result, you may feel a sense of information overload that has you struggling to remember if tomorrow's test is in anatomy or sonography technology.
Solution: Practice Active Learning & Asking for Help
When you're feeling overwhelmed by information overload, there are a couple strategies you can use to combat it. First, ask for help when you need it. You can ask your professor in virtual office hours, consult your peers on an online forum, or your clinical supervisor in person.
You also want to practice active learning. Cornell University defines active learning as engaging with new materials in a variety of ways, such as thinking, writing, designing, and discussing, as opposed to rote memorization.
Challenge: Intensive Schedule & Time Constraints
Most accelerated sonography programs online are year-round with heavier-than-usual course loads each semester. This constant onslaught of course material, coupled with very few breaks can lead to stress, burnout, and a lack of time for self-care.
Challenge: Financial Pressure
Steep tuition and student fees can cause you significant stress, especially if you have to pay for your program in less than a year.
Solution: Explore Financial Aid and Scholarships
Being proactive and applying to financial aid can minimize the financial burden of an online fast-track ultrasound program. Explore financial aid options, like scholarships and student loans. Apply to more than one in order to maximize your chance of receiving financial aid. To start the process, fill out the FAFSA and explore financial aid options on the Department of Education's website.
Challenge: Job Search Stress
When you're completing an accelerated program, you hardly have time to cook dinner, much less to find a job. Luckily, sonographers are in high demand and if you commit a small amount of time each week to looking, you'll find a job, and some peace of mind, in no time.
Solution: Start Early & Leverage Your Network
Dedicate an hour each week to your job search. In that time, network with others in your industry, ask sonographers and technicians at your clinicals why they choose the jobs they did, and connect with alumni from your program—and, of course, submit applications. For additional help, check out the free job search resources compiled by Austin Community College.
Challenge: Mastering Complex Imaging Techniques
While online programs offer many benefits, one drawback is limited in-person access to medical technology, which may cause you to feel additional pressure and confusion when it comes to mastering complex imaging techniques.
Solution: Make the Most of Simulations & Practice
If you have trouble mastering complex imaging techniques, ask if you can go to campus or stay late at your clinical site to practice on imaging machines. When possible, redo online simulations for even more practice.