MEET THE EXPERT

On This Page
In moments of emergencies and natural disasters, hospitals play a critical role in providing communities with essential medical care. Depending on the scope and nature of these events, disasters can lead to a rapid growth in demand for medical services to the point that hospitals, medical facilities, and medical professionals become overwhelmed. In these cases, it's essential for facility administrators and healthcare professionals to plan ahead for surges so that they can provide the best care possible and assure continuity of services during these crisis scenarios.
Federally identified states of emergency, such as those declared by the Federal Emergency Management Agency (FEMA) happen more than many of us realize. Between 2007 and September 2018, FEMA declared a state of emergency 1,451 times. That is roughly 131 declarations per year that have the potential to cause a surge in demand for medical services and support. How can hospitals and health professional plan ahead for these events? In this guide, we discuss the importance of hospital emergency preparedness and provide strategies that healthcare facilities and professionals can follow to be ready when disaster strikes.
The Importance of Hospital Emergency Preparedness
As history has shown, it's not necessarily the most effective approach to try to manage emergencies at the moment they arise. Healthcare professionals and facilities need to plan ahead and be prepared in order to provide the best support during natural and manmade disasters or emergencies. Without careful planning, medical professionals lose their ability to help civilians which can ultimately lead to injuries and fatalities that may have otherwise been avoided. Below are the main reasons hospital emergency preparedness is so crucial.
Unprepared hospitals can be overwhelmed and unable to respond to patient needs in the event of an emergency.
Natural disasters, such as 2005's Hurricane Katrina and 2017's Hurricanes Harvey, Irma, and Maria show the unfortunate reality that medical facilities can become drastically overwhelmed without much or any warning.
Supply lines and communication could be disrupted. This could create a significant barrier to providing care to existing and incoming patients. During Hurricane Katrina, hospitals' emergency response in New Orleans was drastically affected by the loss of essential services in the area, including a shortage of food, water, and supplies, and the hurricane claimed more than 1,800 lives.
Hospitals are complex and dependent on many moving parts to be able to operate smoothly. Even under normal circumstances, one hitch in the supply chain or flow of events can affect patient care. According to a study on hospital preparedness in New York state, approximately 73.3% of hospitals could not continue operations beyond one week without external help.
Even in normal times, because of a variety of factors (cost cutting, difficulty hiring workers, etc.), some hospitals are operating at near capacity. There's not a lot of room for extra stress to the communications, supply chain, personnel, and resources. The average occupancy rate of hospitals in the US in 2017 hovered around 65.9%, although experts report that 85-90% is the ideal range and displays proper management of funds and resources. Unfortunately, this is a delicate balance and anything over 90-95% are a cause for concern.
Some hospitals are already operating at a disadvantage due to shortage of equipment and employee attrition.
Emergencies are complex. When people are injured and brought into a hospital, first responders may not even have a full understanding of what the emergency is or the scope of it.
Emergencies Your Plan Should Cover
Of course, one of the most jarring aspects of a natural or manmade disaster is often the sudden arrival, catching us off-guard. Hospital administrators and emergency responders can do their best to prepare for worst-case-scenarios and surprises based on their local history and geography. While we can't predict the future, we should consider the likelihood of all the major disaster categories for our time and place. This chart can help us step back and see the bigger picture of threats and how hospitals, healthcare professionals, and related supportive services may be affected in the wake of a disaster or emergency.
| Category | Examples | Description |
| --- | --- | --- |
| Natural Disaster | These disasters include earthquakes, volcanoes, snowstorms, hailstorms, floods, hurricanes, wildfires, and tornadoes. | Depending on the location of these events, area hospitals and clinics may experience an overwhelming surge in patients and/or physical damage to their buildings and surrounding infrastructure. Natural disasters that are possible in your area need to be on the list of events that emergency personnel and administrators plan to handle far in advance. |
| Terrorism & Bioterrorism | This category includes both domestic and foreign threats, including full blown attacks such as 9/11, riots, mass shootings, nuclear detonation, and more. | This category of disaster can both cause a surge in patient admissions but also puts the health of existing patients and staff at risk, depending on the scenario. Sometimes referred to as "germ warfare," threats can include viruses, fungi, and bacteria that are intentionally designed to harm or kill humans, plants, and animals. Acts of domestic and foreign terrorism can cause catastrophic damage and greatly affect the healthcare system at the local, state, regional, and national level. |
| Accidents | This broad category includes accidents that take place on a large scale, including transportation malfunctions or disasters including train or plane crashes, large car accidents, and more. | While accidents are a part of everyday life around the globe, they sometimes happen on such a scale that it causes medical facilities to become overwhelmed with the sudden demand of their services. Rural healthcare facilities, for example, that need to respond to large-scale accidents are most likely to feel the pressure with limited personnel and resources on hand unless emergency precautions and planning are completed in advance. |
| Biological & Chemical Agents | This category includes a variety of aggressive materials that usually affect the human nervous and respiratory system with the intent to incapacitate or kill. | Similar to bioterrorism, biological, and chemical agents are more frequently discussed in terms of warfare and chemical weaponry. The U.S. military possesses two types of chemical agents: nerve and blister agents. Weapons of these types from foreign adversaries, for example, could greatly affect the daily operations of a hospital or clinic, not only in terms of a patient surge but also an infected or affected staff. Symptoms of blister agents can be delayed up to 24 hours, which can cause additional complications for planning and response teams. |
| Chemical Incidents | This category includes radioactive material spills or exposure to harmful substances as a result of a factory explosion, oil spill, or leakages. | Chemical incidents can have lasting effects on the population, a geographical area, and a healthcare system. Since significant effects of harmful chemicals can cause harm to humans, animals, and ecosystems over short and long periods of time, they can be especially difficult to manage or contain. Chemicals have been known to infiltrate water resources, crops, and livestock that humans consume, harming the public through multiple avenues. Hospitals administrators need to take the appropriate planning measures, within reason, based on what types of potentially harmful facilities are in close proximity. In any case, chemical incidents can overwhelm hospitals by making both the general public and staff sick. |
| Disease Outbreaks | Around the globe, epidemic diseases include SARS, meningitis, zika virus, Ebola, cholera, COVID-19, and many more. | Similar to other emergency scenarios above, these outbreaks can cause hospital workers and medical professionals to become sick, stifling the ability of healthcare systems to respond effectively. Whether the outbreak is a well-known or new disease, hospitals need to adjust to the specific needs of their population based on the illness. In this way, hospitals should be as prepared as possible for those well-documented diseases while remaining flexible, with the ability to adapt their response plans, to meet the needs of lesser-known diseases. |
Building a Successful Plan
There are many resources out there today to help healthcare professionals and hospital administrators develop up-to-date and effective emergency response plans. It's helpful to break down all of the essential components of an effective plan and see how your available resources stack up. You'll then have an annotated checklist to make sure all the bases are covered.
Emergency Response Checklist
The World Health Organization (WHO) and other major institutions offer online tools to help healthcare professionals develop emergency response plans.
Based on the latest emergency management principles for hospitals and the best practices for effective response, these emergency management practices help healthcare professionals develop plans that can facilitate effective recovery efforts and reduce the impact of a disastrous event. The sections below offer a small sample of what needs to be taken care of in each category. Hospital administrators and healthcare workers who are in charge of developing their facility's emergency response checklists should keep the following in mind.
Control
The individuals in charge of control organize the incident command system, including operations, planning, logistics, finance, and administration. If the hospital doesn't have an incident command group, hospital directors can meet with the heads of services and create an incident command group on the fly. Individuals on this team can be a part of a variety of hospital services, including hospital administration, communications, nursing administration, human resources, infection control, and waste management, depending on the demands of the situation.
Surge Capacity & Management
Components of a Successful Emergency Plan
There is no universally applicable emergency plan that works for all institutions. There are, however, critical components that should be considered carefully by all emergency planners and included in hospital response efforts.
Communication
Hospital administrators need to provide training and rehearsal scenarios, which we address further below, to ensure that all involved parties know their responsibilities in the event of a manmade or natural disaster. Additionally, personnel who are given to emergency response appointments will need to effectively communicate with patients, staff, outside emergency responders, stakeholders, and more. There are a variety of helpful resources in this area, including the Centers for Disease Control and Prevention's site. Their Crisis and Emergency Risk Communication classes can help hospital leaders and emergency responders know how to develop effective communication plans and deliver their messages in times of crisis.
Careers in Hospital Emergency Response
If you want to be on the frontlines of ensuring that a healthcare facility runs smoothly during times of crisis, pursuing one of the following careers can position you to do just that.
Healthcare Administration Careers and Degrees
With the recent growth in the healthcare system in the U.S., there is a higher demand for administrators and hospital managers to run these types of facilities. Earning a degree in healthcare administration or a closely related field helps you obtain the necessary business skills to run doctors' offices, nursing homes, clinics, and more. In these types of leadership roles, you make sure that clinics and hospitals run effectively and offer the best quality of care for their patients.
Public Health Careers and Degrees
Many roles in the public health sector focus on disease prevention and preserving or improving the quality of human life. Professionals in this field also work to promote healthy lifestyles, improved care for the planet, and better community health. Jobs in this field can cover a wide range of positions, from conducting research and analyzing health statistics to children's education and public service campaigns. In all cases, these trained professionals play an essential role in improving the lives of individuals in their communities and fighting for a healthier planet.
To read more about the role of healthcare workers in emergency response efforts and to learn how they can prepare, check out our guide on adapting to a crisis as a healthcare worker.
Insight from an Emergency Prep Expert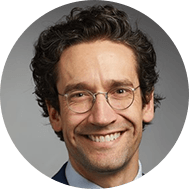 Dr. Ryan Kaple is currently an assistant professor of medicine at Yale University, where he also earned his M.D. In addition to treating patients, he conducts research on TAVR and mitral valve replacement. He completed his internship and internal medicine residency at Massachusetts General Hospital in Boston. He subsequently held fellowships in cardiovascular disease and interventional cardiology at New York Presbyterian Hospital-Weill Cornell, during which time he served as chief cardiology fellow. He is board certified in internal medicine, cardiovascular medicine, and interventional cardiology.
Q: In what ways has your current hospital prepared for emergencies, or even the current COVID-19 pandemic?
Fortunately, our hospital acted early and did their best to protect the staff well in advance in regard to COVID-19. They were able to obtain a lot of masks early on, even when the virus was mostly still in China and Italy. Many hospitals around the country were scrambling to locate those necessities but our staff was ready. Also, the state was able to reallocate equipment and ventilators to hospitals that needed it. Our hospital's center for emergency preparedness and disaster response and the state department of health were on top of the situation.
Q: What resources have you and your fellow healthcare workers drawn on recently that show emergency preparedness initiatives?
Q: With that in mind, would you say that pooling resources and building a type of support team is one way to prepare for emergencies? It seems like that may be an often-overlooked resource, based on the emergency preparedness literature I've read.
Q: Based on your experiences, what's something for hospital administrators and emergency response personnel to keep in mind as they prepare for these life changing scenarios?
Q: You mentioned that telemedicine and remote/video chats with patients has greatly contributed to the continuity of services that your hospital is able to provide. Do you think that other hospitals were able to embrace that shift and effectively switch from in-person visits to virtual visits?
Additional Resources
Agency for Healthcare Research and Quality, Patient Safety
AHRQ provides excellent resources on healthcare safety methods, including a patient safety network with the latest news and expert commentary on the subject.
Agency for Toxic Substances and Disease Registry
The ATSDR offers public health assessments and health consultations to find out if employees are patients being exposed to hazardous substances.
American Hospital Association: Emergency Readiness
The AHA offers a wide variety of online resources from governmental and academic organizations.
Association for Professionals in Infection Control and Epidemiology
This site serves as an information hub for professionals working in hospitals, emergency response, and more who are interested in the latest research and news in this area of the public health field.
California Hospital Association Sample Evacuation Checklist
This detailed list offers some additional insight into the planning and execution of hospital evacuation.
Centers for Disease Control and Prevention, Healthcare Preparedness and Response Resources
Healthcare professionals and administrators can take advantage of the CDC's healthcare preparedness resources, including emergency response planning resources, for public health agencies working at the state, local, and territorial levels.
EduMed.org: Adapting to a Public Health Crisis
Top issues in this area of the field are addressed at length in this article, including patient outcomes, personal health, and general safety concerns in the face of natural disasters and emergencies.
Premier Safety Institute
Established in 1999, this institute offers online resources in tools that promote safe healthcare delivery through practices that benefit workers, patients, and their communities.
U.S. Department of Health and Human Services, Public Health Emergency
This government organization offers support to the public, clinics, hospitals, and more during crises. This includes additional medical care personnel, equipment and supplies, outpatient services, blood products and services, food, and security.
WHO Ethics and Infectious Disease Outbreaks
This guide helps public health officials and emergency responders learn about and understand ethical dilemmas they may face during disease outbreaks.