Written By

last updated

12/04/2019
There's a strong correlation between income and academic performance; it can be hard to focus in the classroom when you're worried about what you're going to eat or where you're going to live. According to research by Temple University faculty, nearly one-third of all undergraduate college students live in a low-income situation, and 36% reported they don't have enough to eat on a daily basis. What's more, 57% of students who qualify for food assistance programs either don't take advantage of them, or don't even know they exist.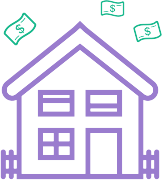 46%
of community college students struggle to pay for housing and utilities
The good news is that both colleges and the government have programs to assist college students in need. Boston College's Options Through Education program helps low-income, high-achieving students with tuition and living expenses for up to four years. The Phoenix Scholars Program at Stanford University connects students with professors and peers for mentorship and to build a professional network. And the government has Pell Grants and SNAP (Supplemental Nutrition Assistance Program) to aid with tuition and food insecurity.
With so many undergraduates fighting to balance work, life, and school, it's important to collect and share as many resources as we can. This guide offers dozens of resources and programs low-income students can use to fight insecurity when it comes to food, clothing, housing, and tuition. Let's do everything we can to help these students succeed.
Are You a Low-Income College Student?
According to the U.S. Department of Education, a low-income college student is an individual whose family's taxable income for the previous year didn't exceed 150 percent of the poverty level. While anyone can fall under this line, there are three types of students who dip below it more than others:
Single parents
Today's single parents have to use their one income to take care of their kid/s. Raising a child by themselves may also limit how much they can work and earn money. In addition, some single parents may have to pay for a babysitter, nanny, or daycare.
First-generation college students
Since college graduates make more money on average than those without a college degree, first-generation college students often find themselves in a lower-income bracket. It may be more difficult navigating financial aid for these students, as well, if their parents are unable to help them.
Unaccompanied homeless youth
Homeless youth may have a modest income and/or lack a parent's income to help them out. When it comes to getting student loans, a lot of forms require a parent or guardian signature. The same goes for scholarships and grants. This can make the process of securing financial aid a difficult one.
Even if you don't fall into one of these categories, it's important to keep in mind that no one is immune to financial hardship. But that shouldn't stop you from going to college. Everyone should have the opportunity to attend. The following resources can help.
45 Key Resources for Low-Income Students
According to the federal Government Accountability Office, more than half of college students qualify for Supplemental Nutrition Assistance Program (SNAP), but don't take advantage of it. That's nearly 2 million students who aren't getting the food security they need. This is just one example of where low-income or at-risk students need information, help, and resources more than ever. Here are 45 resources, programs, and portals to get you started, categorized by need: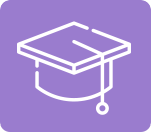 Academic Preparation
According to the U.S. Department of Education, some low-income schools may not prepare students well enough for college success. This means these students may need academic support in order to succeed at the college level. Thankfully, there's plenty of help available. Here are some free academic preparation and support resources:
Academic advisors:
Academic advisors help low-income students in many ways. From identifying skillsets to recommending tutors and programs to help them succeed, academic advisors can be a student's life jacket during a difficult, confusing time. They may even recommend which majors may be a good fit for the student, as well as which ones they may want to avoid.
Academic retention programs:
Academic retention programs help make sure that students succeed academically in college—especially those students who have circumstances that may make it more difficult to do so (such as low-income students). There are many colleges across the country that offer academic retention programs, including Portland State University and Hilbert College.
Academic skill centers:
Academic skill centers help students refine the skills that they need to succeed in college. This could include receiving math or writing tutoring, learning time management or test-taking skills, and even getting help with graduate school applications and tests. These are free services on many campuses, so income is no barrier.
Tutors:
Tutors are older students, graduates, or adults who help students with homework and study for tests. This can be any subject, though it's often general subjects like English, math, or science. Many colleges offer tutoring services for free, which can especially be beneficial for low-income students who can't otherwise afford it.
Writing centers:
Writing centers are places on campus that students can go to get help on papers or to work on papers. It doesn't have to be a paper for your English class, either. Any paper that involves writing, regardless of the subject, typically qualifies. These centers are often free, making them ideal for low-income students.
Advice / Mentorship
A good advisor or mentor can make all the difference. They can guide you in decision-making in college and in life. They're there to listen, understand what you're going through, and help you get what you need. Here's who you should seek out at your school for mentoring or advice:
Graduate assistants:
Graduate assistants are grad students who provide support to the department often in exchange for tuition assistance or aid. Part of this includes teaching or helping teach classes. If you have a graduate assistant in one of your classes, they can be a great resource for you, since they're students themselves and have been in your shoes.
Professors:
Professors can be more than just teachers. They can connect you with internships and jobs and give you general life advice. They're also understanding of low-income students' situations, so don't be afraid to speak up if you're facing challenges completing classwork. They want you to succeed and may be able to help.
School counselors:
School counselors do more than just help you with your class schedule. They can also help you find financial aid, apply for internships and jobs, and make sure you're on track to graduate. In addition, they may can connect low-income students with resources to succeed in college and in life.
Alumni networks:
Alumni networks are associations of graduates from a particular school. They organize networking events, publish newsletters about what graduates are doing, and connect graduates with each other for jobs. They're great for current students, too, if you want information on graduate life or access to an older mentor who was once where you are.
Financial Aid & Scholarships
Financial aid and scholarships are important for low-income students. They ensure you can afford to attend college. But it may be difficult to find these opportunities or overwhelming to sift through the various information about financial aid and scholarships that exists on the internet. Here are some programs and resources to get you started:
Free tuition for low-income students:
A number of colleges and universities across America provide completely free tuition to college students from low-income families. An example of a school doing this is the University of Texas at Austin. Check with your school to see if they offer free tuition for low-income students and see if you qualify.
Scholarships, scholarships, and more scholarships:
There are countless scholarships out there, many of which are specifically for low-income students. You can apply for as many as you want. The more you apply to, the higher your chances of landing one of them (or many). Some great websites to find scholarships include niche.com, scholarships.com, and fastweb.com.
Financial aid/FAFSA:
In order to get many grants and loans, you first have to fill out the FAFSA. That's the Free Application for Federal Student Aid. It takes a little time, since you'll need to collect financial information from your parent/s or guardian/s, but it'll be well worth it, since low-income students often qualify for good aid.
Federal grants (Pell):
As a low-income college student, you have a good chance of qualifying for the Federal Pell Grant. This is a grant given out by the U.S. government for students in financial need. It doesn't need to be paid back and you could qualify for as much as $6,195 a year.
Federal Supplemental Educational Opportunity Grant (FSEOG):
Another grant you may be able to qualify for is the FSEOG. This is a federal grant given to students who really need it. It doesn't need to be paid back. You can get anywhere from $100 to $4,000 a year, making it a great grant to add into your financial aid package.
Subsidized loans:
Direct subsidized loans are loans offered to undergraduate college students by the U.S. Department of Education. Unlike unsubsidized loans, subsidized loans don't accrue interest when you're in school or during your 6-month grace period after you graduate. Low-income students have a good chance of securing one of these loans, which can total thousands of dollars a year.
Emergency financial assistance:
Some colleges have emergency financial assistance programs that help students cover expenses like tuition, fees, and/or basic living needs. This is in the case of an emergency. It may be a grant or a loan. Georgia State University, for example, offers interest-free loans of up-to $2,000 a year to cover basic living needs during emergencies.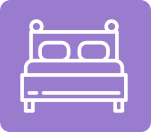 Student Housing
Before worrying about school, it's important to have your housing situation sorted out. That includes not only shelter, but also working electricity and water. This is unfortunately not free, which can be a barrier for low-income students. Thankfully, there are many resources out there that can help you with housing, including:
Cheap Apartments for College Students:
This is a great resource, especially for low-income students. On this site, you can find rentals within your price range, as well as useful information on renters' insurance, tenant screening, and more. There's even a message board if you want more direct tips from the community. And it's all free for you.
College housing grants:
You may be wondering: What about off-campus housing? While it's true that many student loans and grants primarily focus on tuition and fees, it's also true that a number of them offer aid for housing. Some may require that housing be on-campus, in the dorms, while some may be available for off-campus housing. A couple great examples of this are Cal Grants in California and the Wayne County Housing Award in Michigan. The latter sets students up in a residential community on campus and offers $1,500 a year for four years. The amount and duration of grants like these vary.
Catholic Charities:
Catholic Charities can help low-income students find affordable housing, even providing financial assistance if needed. They have locations across America. If you need housing assistance and can't land grants or scholarships to cover it, check with your local Catholic Charities. Don't let a lack of housing get in the way of obtaining a college education.
United Way 211:
United Way's 211 service can be a great resource for low-income students. It not only provides housing and shelter assistance, but it can also provide food, employment opportunities, health information, and support groups. It's free and help is available across America. Take advantage if you need it to be able to complete college.
Section 8 housing:
Section 8 housing is part of a federal judicial act that allows rental housing assistance to landlords across America. This means lower housing costs for those that qualify. This is an affordable housing option for low-income students. Reach out to your local public housing agency to find section 8 housing in your area.
HUD housing for homeless youth:
If you're dealing with homelessness, HUD has plenty of resources and programs on their website that can help you find the information and help you need. They specialize in homeless youth, including low-income students. Don't let a lack of housing get in the way of earning an education and moving forward in your career. HUD can help.
Residence life offices:
Pretty much every college with dorms and off-campus student housing has a residence life office. These offices not only help you get into student housing in the first place, but they also deal with any housing-related issues students may have. For some students, that includes needing to stay in the dorms during breaks, something low-income students may especially benefit from.
Student housing database:
American Campus Communities has an excellent student housing database that can help you find housing near your school. This can especially be helpful for low-income students, since they show a number of affordable housing options. All you have to do is type in your city or school and you'll see various places you could live.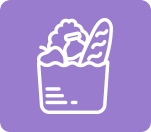 Food & Family Services
According to a 2017 survey by Temple University, an estimated 36 percent of college students don't get enough to eat. Having the money to afford food can become even more difficult when you have a family, as can finding the time to balance both parenting and college. It can be done. Here are some resources to help:
Campus daycare:
If you're a parent, campus daycares are great for a number of reasons. For one, the cost is often very cheap, much more-so than other kinds of daycare. Another great thing is that the daycares are on your campus, so you won't have to go far to pick up your kid/s.
College food banks:
College food banks provide free food for the college students and families who need it most. These are typically non-perishable foods like canned foods and snacks. It can also include basic necessities like toothpaste, toilet paper, and laundry detergent. Many colleges and universities across the country have food banks or food pantries. A couple of great examples include Grand Rapids Community College and Brookhaven College. These are a great option for low-income students who have found a way to afford college but still struggle to cover basic costs of everyday life. Check to see if your school has a food bank.
Campus kitchens:
Some colleges give low-income students free food. That's the case at the University of Washington, with their Any Hungry Husky program. This program offers a food pantry full of shelf-stable groceries and fresh produce, as well as a grant for low-income students that goes toward food on campus. Another great resource for low-income students is The Campus Kitchen Project. They provide healthy meals to campuses and the community-at-large, as well as culinary job training if you'd like to go into that field without all the debt. See what your college offers at its cafeteria. You may be surprised what you find.
Reduced-cost dining:
Some colleges offer reduced-cost dining for students, including low-income students. Sometimes this comes in the form of one-time grants and other times it can be ongoing or even a membership. A great example of a college that does this membership-based model is Vanderbilt University. Perhaps your college offers something like this as well.
SNAP:
SNAP (Supplemental Nutrition Assistance Program) provides a monthly supplement for buying healthy food. People who qualify get a debit card to use for groceries. This can greatly help low-income students afford groceries. Some colleges, such as Capital Community College and the College of Charleston, offer this program for students. It's worth looking into at your own college.
FoodPantries.org:
FoodPantries.org is a great resource low-income students can use to find food pantries in their area and information on subsidized groceries. Many colleges have started providing food pantries on campus, such as Michigan State University and George Washington University. Use the tool on FoodPantries.org to see which food pantries are available in your area, on or off campus.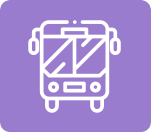 Transportation
Being able to get to your classes is crucial. For many low-income students, it's not always easy to find affordable, reliable transportation to school. Thankfully, there are plenty of affordable transportation options for students of any income bracket. Here are just five of the many ways you can get to and from school:
College shuttles:
College shuttles are buses that pick up and drop off college students. They often have stops on and off campus. They could go anywhere from across the campus to across the city. It varies. Some are free and some cost money, but it's typically an affordable option. Click the link above to see some shuttle options in your area.
Bus:
If you don't have a car, your local city bus could be a great way to get to and from school. This is usually a very affordable option, costing less in the short-term than car insurance and gas money would. You just have to make sure you're near a route that goes to your school.
Cheap used car:
Not all cars cost a lot of money. If you have some money saved up, you could possibly afford an older, inexpensive car from a private seller or get a cheap loan from a dealership. Just because it's not new doesn't mean it can't be in great shape. Explore your options.
Carpool:
If you have friends in your neighborhood who go to the same school as you, one way you could cut costs on transportation is to carpool. So ask around. See if you know anyone with similar schedules or just be willing to be on campus when they're on campus, if possible.
Walk:
Walking isn't for everyone. But if you live pretty close to campus, it'll save you a lot of money. Just make sure the area is safe and be willing to find an alternative way home at night if you don't feel comfortable walking home at night. Even doing this some of the time could save you money.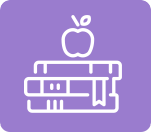 Books & Study Materials
After paying for a class, there are often additional expenses, such as books. While you can't usually choose which books to buy (this is typically laid out in the syllabus), you can choose how you buy them. For low-income students looking to save money, here are five affordable options for getting textbooks:
Libraries:
Whether it's your school library or a library in your community, this is a great way to save money on textbooks. This option shouldn't cost you a dime. Just make sure the library has the book you're looking for and that you can check it out for as long as you need.

Book swaps:
If you have a friend who took the class you're taking and still has the book, you could ask them to lend it to you. You could also trade them for a book they need. Some schools like Heartland Community College even have textbook swapping programs. See if your school does as well.
E-books:
The great thing about e-books is they're often cheaper than print books. This is key for low-income students. It's also more convenient, since you can have all your textbooks on one device and not have to carry around a heavy backpack full of books. Just make sure there's an e-book version of what you need.
Textbook rentals:
Renting a textbook instead of buying one can save you a lot of money. Unless you want to keep the book forever, this is a great option, especially for low-income students looking to save some money. There are many places and websites that offer this service, including CampusBooks.com and TextbookRentals.com.
Amazon:
A great alternative to buying books from your campus bookstore is buying them on Amazon. This is often the cheaper option. Amazon has so many books available, too, and you can really shop around for the best deals. They even often let you choose between print textbooks and e-book textbooks.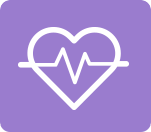 Medical & Health Services
Finding affordable healthcare as a low-income student can be difficult. Healthcare is generally not cheap, especially if you don't have money saved up or health insurance. You don't have to avoid doctors altogether, though. You still have options. Here are five medical and health services low-income students can take advantage of:
Campus medical health services:
The great thing about being a college student is that you have access to free (or cheap) healthcare right on campus. This is something nearly all schools offer and includes checkups, testing, and sometimes even free medications. This will save you lots of money and could help you stay healthy during college.

Campus mental health services:
Another great service many colleges offer is free counseling. Sometimes this is with a licensed therapist and other times it's with a graduate student training to be a licensed therapist. Either way, you get someone to talk to for free, which could be a huge help for low-income students, especially during stressful times.
Local homeless medical clinics:
Throughout the country, there are a number of homeless medical clinics. You don't necessarily have to be homeless to go to one of these. They cater to low-income people as well. The charge is usually what you can afford, making this a great option for low-income students. See if there's one near you.
Helplines:
If you have a medical concern and can't afford to see a doctor or aren't even sure you need one, calling a medical helpline can be a great option. These services allow you to talk on the phone to a medical professional about your concerns. Great options include Nurses On-Call and FreeDoctorHelpline.
Online chat:
If you're not big into talking on the phone to a medical professional, you could also chat to one online about your medical concerns. This shouldn't, of course, replace a doctor visit, but it could help ease your anxiety until you're able to afford one. A great app that offers this is First Opinion.

Financial Aid & FAFSA as a Homeless Student
If you're homeless, it can be difficult (but not impossible) to obtain financial aid. There are many reasons why this may be the case, including not knowing how to apply for financial aid and lacking support from family. This makes it harder to navigate financial aid, but it's not impossible to get it. Here's how to do it:
Step 2
Fill out the FAFSA, marking "yes" to the question about being homeless or at-risk of becoming homeless and unaccompanied.
Step 3
When filling out the FAFSA, enter a mailing address where you can receive mail (this could be a friend's house).
Step 4
Ask your school or a local shelter for a homeless youth determination.
Step 5
If you can't get a homeless youth determination, consult this guide (question #5) for further guidance.
The Huge Problem of Hidden Fees
Some low-income students do everything right. They get solid grades, pass their tests, and even land a scholarship. And then it happens: each school application has a $50 fee, or the school asks for $500 to secure their spot, or there's $350 for a down payment on housing before any financial aid has arrived. These fees cannot only add up, but they can prevent outstanding students in the lower income brackets from attending college altogether. Luckily, there are ways around these fees that can be extremely valuable for these students.
Waivers
Many colleges are sympathetic to low-income students and don't want their financial situations to get in the way of receiving an education. To help accommodate these kinds of students, there are a number of fees schools will waive, making it free for low-income and homeless students. Some of the fees waived may include:
College applications
Standardized tests (such as the SAT or GRE)
Textbooks, instruction manuals, and class supplies
Graduation fees (like caps and gowns)
Fees to access school records
Field trip expenses
Lab equipment rentals
Health services
And more!
Go to your school's website or ask a counselor what may be waived.
Emergency Aid
There are many colleges and private organizations that offer students emergency aid. This has to be an emergency situation though, which could include a sudden health emergency, unexpected loss of income, death in the family, risk of eviction, and other emergency situations. These are short-term loans, not to be used for ongoing situations, and all other options must be exhausted before getting emergency aid. To get an idea of what emergency aid programs look like, here are some schools that offer it that you can look into: