Written by
Katy McWhirter
Expert Contributor

Last updated

04/05/2022
Most college students in the United States, 70-74% according to the National Center for Education Statistics, have a nontraditional characteristic related to factors like age, enrollment status, and work status. While each situation is unique, nontraditional students typically face challenges related to school/work/life balance, technology, finances, social connection, and confidence that traditional students typically don't experience. Understanding and addressing these factors is important because of how they affect students' well-being, stress level, and satisfaction.
This guide starts by defining what makes a student nontraditional. It then addresses the lifestyle factors impacting nontraditional students the most. It also highlights the various challenges they face and offers solutions and resources to help them find the support and flexibility they need to reach their goal of obtaining a higher-education degree. Finally, we consult a higher ed expert for advice in areas most pressing for nontraditional learners, a population that allows many colleges to maintain a diverse and flourishing student body.
What is a Nontraditional Student?
Nontraditional students are often older than traditional students, and they juggle responsibilities like families and full-time jobs that usually accompany adulthood. As a result, the typical on-campus environment with daytime classes is a barrier to many non-traditional students. Additionally, these students often come with family histories that leave them unprepared for the challenges associated with obtaining a college degree.
Though not a set demographic, nontraditional students are a diverse group of people who didn't enroll in college straight out of high school. The detailed definition of nontraditional varies among programs, but the following section provides an inclusive definition most colleges and universities adhere to when describing this group of students.
What factors make a student nontraditional?
Delayed college Whether you're a veteran or just someone who decided to forgo college in favor of entering the workforce, those beginning college after the age of 24 fall into the nontraditional student category. For many older students, their academic skills feel a little rusty, and working alongside younger cohorts often amplifies the anxieties that come with being an older, nontraditional learner.
Returning to college Individuals returning to college after time away face challenges foreign to those beginning their college careers right out of high school. For older students, the classroom looks markedly different than when they last entered it with advances in technology and the ever-evolving world of academia. These changes often add additional challenges for older students re-entering higher education.
Family responsibilities For married couples with or without children, single parents, and individuals caring for aging parents or family members, responsibilities dramatically impact the time they can dedicate to required coursework. While not always the case, many of these nontraditional students are also older than the traditional students fresh out of high school. Their perspective and life experiences leads to interests and needs that are vastly different than their younger cohorts.
Full-time work schedules Because they are often older and have more responsibilities than traditional students, nontraditional students are often also full-time workers who must balance their work schedules with academic requirements. Fortunately, online programs can offer many of these nontraditional working students the flexibility they need to keep up with professional and personal obligations while completing college coursework.
Family history First-generation college students sometimes begin their higher education journey without some of the resources, experiences, skills, and expectations passed along through a family history of higher education. For many nontraditional learners, college is an uncharted venture full of unknown personal, academic, social, and financial challenges they must navigate without any background knowledge to help them.
Living situation Students with commutes longer than 10 miles lack many of the advantages available to on-campus learners. Commuters deal with the inherent stress of travel and finding a parking spot, in addition to the travel time, extra costs in gas and parking permits. Nontraditional students also often feel disconnected from the greater on-campus community that not only lives and eats but also socializes and relaxes together.
High school graduation status Individuals with a GED rather than a high school diploma also enter higher education as nontraditional students, even if they are the same age as traditional students. Those with GEDs usually have life experiences that created roadblocks to a traditional high school diploma. Fortunately, many colleges and universities – especially ones with online options – only require a GED for admission.
Challenges Facing Nontraditional Students
Nontraditional students bring their own skills and experiences to the college classroom. They face an equally unique set of challenges. Whether seeking financial support or navigating a seemingly foreign technological landscape, the higher education journey for nontraditional students is vastly different than typical first-year students.
The following section explores some of the common challenges facing nontraditional students. From practical elements like juggling personal, professional, and academic responsibilities to finding the support and the confidence needed to bolster academic success, understanding these hurdles is a first step into successfully starting college as a nontraditional learner.
School, Work, and Life Balance
A major challenge facing nontraditional students is balancing kids and/or family with work and school. We all get the same 24 hours in a day, but a traditional student without as many personal and professional responsibilities usually has a lot more time to devote to schoolwork than a nontraditional student with more to juggle in what feels like significantly less time.
For those already working full-time, adding academic requirements to their daily schedule feels exhaustingly daunting. Adding parenting and other familial expectations to the equation only increases that burden. Fortunately, online degrees with flexible class schedules, self-paced coursework and scheduling options that help students complete requirements at their own pace.
Financing College
Most nontraditional students are responsible for their own finances, so finding ways to pay for school might be more difficult because they may need access to ample financial resources. College typically requires a significant investment of both time and money, and if you have financial responsibilities to a family, the cost of higher education is a sizeable barrier.
According to the National Center for Education Statistics, the average private four-year institution cost students nearly $37,000 per year in 2020. Significantly less, public institution tuition rates for in-state learners are about $9,000 annually. Since tuition rates can make or break your ability to pay for college, attending a public institution as an in-state student is the most affordable path to a degree.
Lack of Support
Nontraditional students often lack the support that helps increase any student's chance of success in college. Having a family to care for, whether or not they are supportive, means less time given to school, as well as decreased access to various support services on campus. Additionally, older nontraditional students often struggle transitioning into their school's community, leaving them without some of the social support younger learners have.
Nontraditional students may also struggle to get support from their workplaces and families because of the significant drain on their time, energy, and money. Since they are often spread thin, others may view the time they give to college as a negative.
Learning Modern Educational Technology
Technology in higher education is constantly evolving, and nontraditional students who have been out of school a while often face an entirely new digital framework. Because this is how they must access much of their classroom resources, and all of it if they are online learners, learning new technology is essential. This takes time and practice, which only adds to an already stressful transition into academic life.
Most colleges use online platforms like Canvas and Blackboard where students access course content, grades, and various online activities. Additionally, colleges also often require students have access to a reliable internet connection along with a suite of programs like Microsoft PowerPoint, Excel, and Word.
Finding Your Confidence
Since many nontraditional students are older than their cohorts, they often feel like they don't belong, which erodes confidence at any age. In addition, all the potential hurdles nontraditional students face add to the challenge of finding the confidence needed to succeed. Add to this the pull of other obligations, and confidence becomes a real issue for many nontraditional students.
Fortunately, colleges and universities often pride themselves on diversity, and they see nontraditional students as essential to a thriving student body. Nontraditional students typically bring more life experience to the classroom, which means they also provide a depth of practical knowledge that enriches the learning experience for their cohorts.
Lifestyle Factors to Consider Before Enrolling in College
Before enrolling in college, prospective students should seriously consider the lifestyle factors that impact academic performance. Nontraditional students bring a set of circumstances with which the standard high school grad is unfamiliar. These circumstances, while significant, can be overcome through solid planning, finding the right options, and utilizing quality resources.
The following section explores some common lifestyle factors for nontraditional students to consider before they enroll in college. From time management and travel requirements to financial concerns and support, nontraditional learners who assess these various factors before classes begin will increase their chances of success.
Time When planning their higher education journey, prospective nontraditional students should consider how long it will take to finish a degree. They should select an academic program that both mirrors their academic and career goals and fits as comfortably as possible within their lifestyle and schedule.

Prospective students should also consider how much time they can dedicate to school. For many, enrolling as a part-time learner allows for an easier transition into academic life. Additionally, online programs often allow students to complete course requirements at their own pace, making it easier to move through classes. Both options can make it easier to balance work, family, and school.
Finances Financial concerns are a reality for any college student but can be even more significant for nontraditional students with children. Tuition rates vary wildly, and nontraditional learners must weigh academic and career goals alongside financial considerations. Public schools usually offer the most inexpensive tuition, and online options further reduce ancillary costs like commuting, housing, and campus-based fees.

Finding an affordable option is often paramount, and some schools provide financial support specifically for nontraditional students. Additionally, many employers cover some or all their employees' college tuition, so be sure to ask your employer if they offer a tuition assistance program. If they do, they'll typically cover academic costs for degrees that develop knowledge and skills related to their business.
Location A school's location impacts many components, including tuition rate and travel time. The benefits of paying in-state tuition at a public institution can't be understated. If financial considerations play a big role when deciding what school you attend, private institutions almost always result in a much larger hit to your bank account.

A school's proximity can also impact a student's life beyond the tuition. If you're already balancing a full-time job and family obligations, adding hours of travel time to an already strained schedule can be a deal-breaker. For these reasons, online coursework might be the only reasonable option for many nontraditional students.
Support Not all schools offer the same level of support for nontraditional students as they do for those coming straight from high school graduation. When researching prospective schools, nontraditional learners should find out which institutions are sensitive to the unique circumstances they bring to the table.

Support for nontraditional students comes in various forms. In addition to financial resources, the best schools recognize that academic, social, and emotional needs are sometimes significantly different for nontraditional students than for traditional learners fresh out of high school. Asking if a school is equipped to support nontraditional students is an essential factor to consider before enrolling.
Solutions for Overcoming Challenges as a Nontraditional Student
Nontraditional students face challenges when attempting to begin or restart their academic journeys. Those challenges don't all go away once classes begin, either. Thankfully, ample resources exist to help them overcome the challenges to starting college along with the ones that might prevent thriving in and out of the classroom.
The following section looks at some practical ways nontraditional students can ease their transition into the academic world. It also considers the benefits of online learning, how nontraditional students can fund college, the resources this population needs, as well as the student services support most beneficial to them.
Consider an Online Program for the Ultimate Flexibility
Online programs are becoming increasingly common, and their quality is improving dramatically each year. The most flexible online programs allow students to tackle coursework asynchronously, meaning they can complete academic requirements at an individualized pace. These programs typically rely on recorded lectures, online discussions, and collaborative work through a digital learning platform.
In addition to the flexibility that makes online programs a popular option for nontraditional students, distance learning also helps cut costs and save time. Without campus-based fees and frequent fuel-ups, in addition to not having to spend the time driving, online learners can often save significant time and money that is especially scarce for nontraditional students.
Explore Scholarship Opportunities and Financial Aid
Like other college students, nontraditional students can also apply for financial aid through FAFSA and gain access to various federal loans and grants. This is the first step for any student, traditional or nontraditional, seeking aid to help pay for college.
Additionally, prospective nontraditional learners can search through the many scholarships available to nontraditional students. This includes considering schools that offer institutional scholarships earmarked specifically for nontraditional learners. Working students can also reach out to their employers to see if they offer a tuition reimbursement program, since many do so to encourage their workers to gain skills and knowledge that will help the individual, and therefore the company, grow stronger.
Find Schools That Actively Support Nontraditional Students
Schools that actively support nontraditional students not only offer them a positive academic experience but there may also be more students with similar backgrounds enrolled. Some schools offer support to meet the needs of nontraditional students. This includes resources like family housing, free or inexpensive on-site daycare, and counseling services. The best schools for nontraditional students also provide robust student services that include tutoring, health and wellness support, and career services. Some schools also offer employment opportunities for nontraditional students.
In addition to these resources, some standout online programs prioritize practical work experience and emphasize hands-on learning through internships and mentorship opportunities. These experiences not only enhance the academic experience but also provide learners with expanded career options and honed skills ready for implementation in the workforce.
Decide How Much Distance Matters
For many nontraditional students, in-person learning that involves considerable travel time is a serious barrier to higher education. Considering local schools can ease the commute and make the prospect of college coursework significantly more palatable. For students uncomfortable with online programs, attending a local institution offers a great way to access a more traditional college experience.
Community colleges are another option, especially for students lacking prior college experience. These schools offer affordable and accessible college-level coursework at a convenient location. They provide nontraditional students the chance to ease into college and complete general education classes before transferring to a four-year institution.
Find Your Support System
Maybe it's an advisor, a trusted mentor, or a supportive family member. Maybe it's a group on campus. Whatever form it takes, find and use the support you need as a nontraditional student. Whether online or on-campus, the best schools for nontraditional students offer a robust support network that includes everything from student organizations to institutional financial support.
Nontraditional students often need support when balancing the many roles making up their daily lives. Standout institutions often provide college credit for work experience, offer flexibility in procedures and policies, and target resources specific to the needs of this valuable student population.
FAQs for Nontraditional Students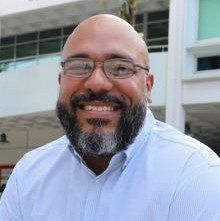 Derek Auguste joined the U.S. Army in 2004 and served for 11 years. His first assignment took him to Germany with the 1st Armored Division, deploying to Iraq in 2007. His next assignment was with Special Operations Command South (SOCSOUTH). He deployed in support of Operation Unified Response, to help the citizens of Haiti after the massive earthquake in 2010. Derek separated from the Army in 2015 and earned his associate degree in International Relations from Miami Dade College. In May 2020, he earned his bachelor's degree from the University of Miami in Political Science. Derek is an alumnus of Warrior-Scholar Project, having attended the Humanities Academic Boot Camp at Harvard University in 2019, and in 2020, returned as a Virtual Training Team fellow.
What surprised you about attending college as a nontraditional student?
I was surprised by applications being tailored to traditional students who are applying while in high school. After being admitted, I noticed that many of the student programs are geared towards traditional students, with nontraditional students being an afterthought. On a positive note, I was surprised by how open and excited my traditional-aged classmates were to engage and interact with me — they treat me as a trusted sibling to learn from my life experience.
What are some components of this experience that other nontraditional students may not anticipate?
While college is designed and tailored for traditional students, the people who work at the college are willing and eager to help. Patience, creativity, and self-advocacy are paramount for nontraditional students to have resources applied to meet specific needs. The apprehension I felt about my ability to relate to my classmates was completely wrong. I found that we have common life experiences to bond over, like living on our own, leaving home, and having relationships.
Offering support inwards may vary depending on the needs of the affected person, but the phrase "I'm here if you need anything" typically isn't helpful, as people are often too consumed by their loss to make requests. The best supports just show up – bring food and stock the fridge with essentials, go over and do laundry, or offer to take notes in a shared class. Be a point person for a friend group and organize support efforts, like coordinating a schedule of who will call/reach out to the affected person each day or having a plan for group activities, walks, or middle-of-the-night phone calls.
What advice would you give to those considering this path?
Be confident in your ability to succeed even though it might have been years since you studied new topics and theories. Your life experience will give you an edge in many of your classes and professors truly enjoy speaking with their nontraditional aged students. Make a point to meet with your professors because they will be valued mentors throughout your academic career. Beyond the academics, the network you build with fellow classmates, professors, and administrators while in college will be a catalyst for future success.
Is there anything you would change about your college experience?
I would make a greater effort to participate in study groups, visit the writing center more often, and take advantage of tutoring programs. I would not allow my pride to get in the way of me welcoming help.
What resources (on-campus or online) did you find most beneficial?
As an enlisted service member of the Armed Forces (Army), I was able to take advantage of Warrior-Scholar Project, a one-week academic boot camp that empowers veterans to earn their undergrad degree in partnership with some of the nation's top colleges. The program gave me immense confidence in my ability to succeed academically and socially.
What are your top 5 tips for nontraditional students, whether studying online or in person?
If you have a family, find opportunities to bring your family to college events. Make sure they feel as much a part of your campus community as you are.
Ask for help from classmates, professors, and administrators. Be willing to make them mentors and do not shy away from being a mentor to a fellow student.
Make the effort to connect with people around you. Start a study group, join a student club, or join an intramural sports team.
Don't be afraid to apply for student programs or student leadership positions. You are a student like any other, embrace the opportunity to expand your comfort zone.
Find a place you feel comfortable to study whether on campus or off. It should be a location that primes your mind to study. When you schedule your week, include time for self-care and family time.