Written By

Meet the Expert

Dana Baker-Williams
- Bio
last updated
06/15/2023
Maybe you started thinking about where your child might go to college while they were still in the womb. Perhaps they're currently in middle school, and you're just beginning to consider how you can support them in achieving their college aspirations. Or maybe they're on the eve of high school graduation, and college is mere days away. Wherever your student is in their journey to going to college, you can be taking steps today to help them prepare for this important step toward a fulfilling future.
From freshman year of high school to freshman year of college, this guide will provide helpful pointers for parents to help their college-bound students as they pursue their academic dreams. In addition, you'll find helpful resources that will assist you along the way, as well as an interview with a parent who has been through it. Continue reading to find out what you can do to help boost your child's chances of successfully getting into a good college, as well as how to support them once they've left the nest.
Ready to become an amazing encourager for your college-bound kid? Let's start at the beginning — of high school!
Freshman and Sophomore Year
You may think it's too soon to start preparing your child for college in their freshman and sophomore years of high school. However, it's never too early start thinking about and planning for college, because the longer you wait, the more catching up you'll need to do. Here are some tips to start preparing your child for college during the first two years of high school.
Casually Discuss College Aspirations
Your child may not be thinking about college just yet, and that's okay. Although you don't want to bombard them with too much information that will overwhelm them, you do want to casually bring up college to get them thinking about their options. Don't overdo it, but get the conversation started.
Encourage Strong Academic Performance
Building good academic habits means strong performance down the road — when it's more important to college admission. The first two years of high school is a good time to set the standard for academic excellence that they can build on throughout high school. Encourage your child to work hard, and when possible, enroll in Advanced Placement (AP) courses that will make them more attractive to colleges.
Promote Extracurricular Activities
No matter what your child's interests are, encourage them to participate in extracurricular activities so they can have fun as they build their skills. Explain to your child that although good grades are an important part of the equation, colleges also look at extracurricular activities. So whether they're interested in sports, student government, or a foreign language club, getting involved is a great way to help them stand out when they apply to college.
Junior Year
Although during the first two years of high school you can lightly approach the subject of college, it's almost crunch time: Now is the time to really help your child get serious about their college goals. Here are some ways to steer the conversation toward college prep during your child's junior year.
Discuss Career Aspirations
If your child knows what they want to do in their career, speak with them about the degree options that will prepare them for this profession. If they're not sure what they want to do, talk with them about their passions and interests, and brainstorm careers that might be a good fit. You may want to encourage your child to speak with their guidance counselor to learn about different careers that fit their interests and personality.
Discuss College Options and Costs
As you consider degree programs with your child, look at the different colleges that offer those programs. Now is a great time to start thinking about the cost, so you can choose a school that your family can realistically pay for, as well as one with good scholarship and grant-funding opportunities.
Monitor Academic Progress
While you don't want to put too much pressure on your child, it's important to be aware of their grades. If they're doing well, encourage them to continue what they're doing. If they're not doing as well as they could be, encourage them to develop habits that will serve them well now and in the future. Let them know that college courses are rigorous, and also that strong academic performance will help them get into the college of their choosing.
Support Test Preparation
Help your child prepare to take the SAT or ACT exam. Although many colleges have stopped considering standardized testing when evaluating students, it's still a good idea for your child to prepare to do well on these exams to help bolster their application. Also, a high score in standardized tests may help your child earn scholarships. Encourage them to take a test prep class if necessary.
Visit College Campuses
To help your child see college life up close and personal, schedule visits to the schools they're interested in. If you're not able to visit a school because of your location, many colleges and universities offer virtual tours, so you can still get a sense of what the school is like before your child steps foot on campus.
Senior Year
College is closer than ever, and now is the time to be laser focused in your college-prep conversations. Although you don't want to stress your child out during the process, they need to know how important it is for them to really impress college admissions committees as much as possible. Here are some tips to help you assist your child during this crucial year.
Assist with the Application Process
While you don't want to take over directing the entire college application process, students with parents who monitor their progress are better positioned for success. Encourage your child to take the lead on filling out applications, bet remind them that you can answer their questions along the way, provide any documentation they may need to support their application, and help them stay on track with deadlines.
Celebrate Achievements
Whether your child has aced the SAT or gotten a good grade in their most challenging class, be sure to celebrate every success as a family. This not only gives positive reinforcement to help your child continue creating more successes, but it also shows them you're a supportive parent who is their biggest cheerleader.
Prepare Them for Independence
When your child goes to college, it's going to be a big adjustment for both of you. This will be their first real taste of independence, so you need to take the time to foster necessary skills and nudge them toward increasing responsibilities so they get used to doing things on their own. Whether it's having them do their own laundry or handle their first bank account, now is the time to give your child a taste of what it's going to be like to be on their own.
Seriously Discuss College Choices
Choosing a college is not an easy decision, so this is a great time to encourage open discussions about the pros and cons of each of their college options — which will likely include a conversation about cost. Help them understand that an informed decision involves weighing the most important factors.
Summer Before College
You and your child may be excited and a little anxious about the huge change that's going to happen in your lives, and that's perfectly understandable. During the summer before college, help set the tone for their freshman year, continue encouraging more independence, and give them the support they need if they're feeling fearful about what the future holds. Here are some tips to help.
Discuss College Expectations
Inside and outside of the classroom, your child may have certain expectations about college life. Share your own story to give them an idea of what they may experience, or connect them with a friend or family member who is a college graduate to discuss expectations and set the stage for a realistic view of what campus life is really like.
Encourage Open Communication
Your relationship with your child is naturally going to evolve when they go to college, but be sure to let them know you're always going to be supportive of them. Make a plan to speak to them regularly while they're away, and emphasize that whenever your child needs you, your door will always be open to them to help with their problems.
Finalize Financial Plans
Your child should be well-aware of how their education is being funded, and as you dot your i's and cross your t's to finalize the financial part of this process, be sure that they're abreast of where the money is coming from — particularly if they need to make contributions to the bill.
Plan for Move-In Day
College move-in day is going to be an exciting time for your child, and it can also be a little scary. To help alleviate any fears, prepare for the big day by helping them buy the supplies they need, as well as making a list of the things they should be sure to pack.
First Year of College
Your child has finally gone to college, and they may be having the time of their lives. However, they may also be experiencing some homesickness at times, as well as the stress of adjusting to their new environment. This section provides tips on how to help them get through their feelings, both negative and positive.
Encourage Campus Involvement
Just as it was important for your child to be involved in extracurricular activities during high school, it's also a good idea to encourage them to get involved in activities on campus during college. Not only does it help them take a break from their academics to have some fun, but they can also get used to networking and acquiring useful skills they can use throughout their career.
Provide Emotional and Mental Support
Sometimes the first year of college can be an emotional roller coaster, so your child should know you're there to support them. Sometimes they may want advice, and sometimes they may just want an empathetic ear to listen to their problems. Either way, you should provide as much support as possible.
Respect Their Autonomy
You've worked to help your child become more independent, so you need to continue that trend. Respect the autonomy they've gained and avoid babying them now. Although you want to be helpful, you don't want to take over any task they can do for themselves. Let your child continue to learn important life skills and build on the autonomy they've created for themselves so far.
Support, Don't Smother
College represents a huge change on many levels. Your child is an adult now, and they're able to make their own choices — whether you like them or not. Provide guidance when you can, but you'll likely have to accept that your child will sometimes make choices you don't like. Don't try to solve all of their problems because they need to make mistakes in order to learn and grow.
Breaking Down the Essential Parts of the Timeline
As you plan to prepare your child for college, there are some areas you definitely want to focus on more than others. Also, there's a line that should be drawn between what you can do as a parent, and what your child should be doing — and walking that line gracefully isn't always easy. Below is a breakdown of some of the most important parts of the process so you understand the essentials of the timeline better.
Acing College Applications
As a parent, you want your child to take the lead when they apply for college. You shouldn't fill out your child's application, but you can assist in other ways. For example, you can make a schedule of application deadlines to ensure your child is on track for meeting all of them. Also, answer any questions they have about the application to give them guidance on the best ways to fill it out.
Additionally, you can ask your child questions that will help them brainstorm topics for their admissions essay. However, it's a good idea to have someone else proofread it for them, because they may feel stifled creatively if they know you're going to read what they wrote.
Applying for Financial Aid
Financial aid applications may be filled out by your child, but they will need your help with certain information to ensure they get the aid they need. During this part of the process, parents should supply information about income, as well as how much the family can realistically contribute to college costs.
Also, after financial aid forms are reviewed by schools, you can look at offers with your child to crunch the numbers and determine how much money will be provided, how much more will be needed, and how much (if any) the family can contribute.
Making the Final Decision
While you may really like the idea of your child attending your alma mater, it's best to leave the decision to them. Don't pressure your child to choose a specific school, but rather discuss the pros and cons of each one they're interested in to help them make their own informed decision. During these discussions, talk about cost, how much financial aid each school may offer, what schools have in terms of academic opportunities, and what campus life looks like. Although you can give your input, remember the final decision is ultimately up to your child.
Provide a Shoulder to Lean On
Applying for college can be stressful — especially considering they're also working hard to finish high school strong — so now's the time to make yourself available if your child has questions or just wants to vent about what they're going through. Actively listen to your child's concerns without judgment, and provide guidance when you can. Remember not to force your opinions on your child, but let them know you're concerned about their well-being and want to help as much as they will allow. This will help you build trust with your child, as well as increase their independence.
Resources and Support for Parents
Want to learn more about how you can help your college-bound child prepare for the future? The following are some useful resources you can review to get more information about helping your child during this important process.
First-Hand Account: Hear from a Parent Just Like You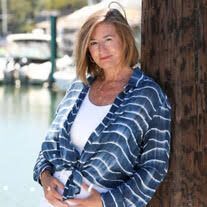 Dana Baker-Williams is a parent and teen coach specializing in ADHD and anxiety. Through one-to-one support and small groups, she gives parents the tools they need to understand the issues, parent more effectively, and connect with their child. She also works with teens and young adults, encouraging them to advocate for themselves, develop resilience, manage their emotions and increase confidence. She's devoted to giving parents the knowledge, understanding, and hope they need to ease family dynamics and help their children toward happier, independent lives. Connect with her through her website, where you can read her blog and follow her on social media.

When did you start preparing your child for the college application process? How did you decide it was the right time?
I started really prepping our kids junior year, but before that, we definitely talked about colleges and drove through some so they could get a handle on what type they were interested in. And of course, they were building toward college all high school by planning their courses — especially honors and AP, and also building their extracurricular activities like sports and volunteer programs. But junior year is when you visit college fairs, you start test prep, think about letters of recommendation, and start thinking about college essays.
What role did you play in the college application process? How did you balance supporting your child without taking over the process?
I didn't play much of a role really in the application process. I took them to see colleges, helped them think through what they wanted in a school, what types of things to think about and weigh out, and helped them think of safety and reach schools. But I didn't help with the application process. I did read whatever they asked me to and offered my opinions, but I didn't touch the writing myself. I very much wanted it to come from them; I had my college time — now is theirs. So by then, I wanted to be sure they knew how to self-advocate, and I was more of a coach if they needed anything. I was there for support, but was strongly not going to take over any of the process.
What were the biggest challenges in the college preparation process? How did you and your child overcome these challenges?
I think the hardest part of the college prep is the stress and torque it puts on our lives — really on the kids' lives. The pressure to do well, to succeed, to test well, and take hard classes is a lot of stress for them. And getting their heads around the idea of college as early as a sophomore and junior year is tough. It's overwhelming for them, and they aren't really ready for it, which is why I think spreading it out is good in that it lessens the intensity senior year.
I think by stepping out and encouraging them to own their college process helped. We were not the parents who cared about the school's name — we only cared about the fit. Because honestly, I think you get out what you put in, anywhere. So if it wasn't a place they felt comfortable and excited about, the name wouldn't matter. Not that we didn't want them to go to a good school, just that piece of it wasn't our focus, and I think that helped. Also, they had a college counselor to help with when to do what, which meant I didn't have to nag. To have that buffer was great, I think.
What resources did you find most helpful when preparing your child for college?
There are some great books out there that offer honest takes and information on schools from the alumni point of view. College counselors are very helpful, and so are testing tutors or classes. We also found the tours of schools to be essential so you can really get the feel and vibe of the place, which is so hard to do otherwise.
How did you help your child in the college selection process? What factors were important in making the final decision?
To find a school that will truly make you happy, you have to be honest with yourself about what you really want in a college experience. Is it the dorms or the food? If you're a super picky eater, look for a college that has a flexible meal plan and a wide variety of food options. Are you focused on the percentage of kids that stay after freshman year or how many kids graduate in four years? Or is it whether it's got a good football or tennis team? What about how well it rates as a party school? Or how safe it is? All of these are rated these days.
You want to help them valuate interests and personality traits. Are you a hermit, or are you going to party it up? If you're very introverted, for example, you may feel uncomfortable at a big party school or in a city environment. Do you want to be in a small intellectual environment? Are you competitive or more collaborative?
We helped our kids by listening to what they were looking for and by asking a lot of questions about what's important to them. That can be types of classes or it can be size of classes. It can be wanting a rah-rah sport school — which means big — or a more intimate experience. Our son wanted a school that had a strong number of graduates in jobs within so many months. He also wanted to play soccer and tennis. Our daughter wanted a certain feel to the place and a good psychology/neuroscience department. Neither knew what they wanted to do, so they went with small liberal arts.
How did you assist your child with their college essays? How did you ensure their authentic voice was preserved in the process?
I really did not help with their essay. I listened to their different ideas and said what I thought about them, and when they had written them, I read them because they wanted me to. I also had them read them aloud so they could hear wordy or awkward areas. But I didn't write anything myself. It was way too important that their essays came from them and were authentic to who they are. There's no advantage to writing their essay and getting them into a school for writing or something when that's not how they write. That could only lead to a bad fit and wrong expectations.
How did you navigate the financial aid and scholarship process?
We really didn't have to navigate the financials, and their scholarships just came from the schools that they got into. There is one thing, though: If your child's more-wanted school gives less or no money than other colleges offered, you can call that school and tell them and see if they can offer anything more. Generally, they will do that if they want your student. I didn't know that in time though.