Written By


Expert Contributor

Danielle Harris Medlock
- Bio
last updated

12/24/2020
If you've ever considered packing up your scrubs and stethoscope to hit the road as a travel nurse, you've likely weighed the traditional pros and cons. However, in light of the coronavirus pandemic, the travel nursing landscape is much different than it was a year ago in terms of both risks and rewards. Now the need for travel nurses is greater than ever and with increased demand comes higher pay, making it an alluring option. But in an era where travel is universally discouraged, deciding to hit the road can be intimidating.
If you're a nurse thinking of making a difference for pandemic patients and working in hotspots around the country, there's a lot to know before accepting your first assignment. Keep reading to learn about the advantages and drawbacks, hear from an experienced travel nurse, and gather valuable resources for making your journey comfortable.
Travel Nursing & COVID-19: What Are the Risks?
Navigating life during a pandemic is challenging in its own right but working as a travel nurse during this uncertain time carries even more risks. Regardless of the experience under your belt, travel nursing in the age of coronavirus should be approached with caution by all. Here are just some of the major risks to be aware of before packing your bags to cross state lines as a nurse.
The Rewards of Being a Travel Nurse During COVID-19
Nursing is a rewarding career on its own but choosing to become a travel nurse during a worldwide pandemic comes with some extra rewards. From increased demand and higher pay to accelerating your on-the-job training and helping save lives, here are some of the positive takeaways for travel nurses during coronavirus.
Expert Insight on Travel Nursing During a Pandemic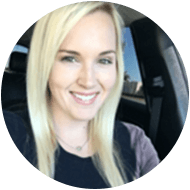 Danielle Harris Medlock, RN, BSN, is working as a travel nurse for Gifted Healthcare based in Louisiana during the pandemic. Here are some of her insights into her chosen profession during a pandemic.
Q: Why would anyone want to be a travel nurse during the pandemic?
A: As a home health nurse, I have enjoyed being a travel nurse during the pandemic. It has allowed me to serve my community in areas with higher needs due to the COVID-19 outbreak. Another benefit of being a travel nurse during this time is that I have been equipped with the proper personal protective equipment (PPE), weekly COVID-19 testing, hazard pay and travel reimbursement for going outside of my typical coverage area.
Q: Do the potential dangers frighten you? Are you concerned about getting COVID?
A: In regard to it being dangerous to work as a travel nurse during the pandemic: I would disagree with this statement. As long as we are using our PPE as instructed and our patients are utilizing PPE as well, then our exposure risk is greatly reduced. By using our pre-screening questions when scheduling our patients and advising them to wear masks and other PPE during our visits we are controlling the environment as much as possible.
Q: What can you do so that you don't suffer burnout while working as a travel nurse during the pandemic?
A: I think this question can apply to nursing in general at any time, not necessarily just during the pandemic. As nurses, we have to take care of our mental, emotional and physical health every day. Our jobs are taxing, not just mentally but emotionally and physically as well. It is imperative that we get enough sleep, eat a healthy diet, and engage in regular physical activity in addition to taking time daily to do something we love. One of my favorite ways to unwind and recharge is with a good book. It allows my body to rest, my mind to recharge and my emotions to balance out all while taking time for myself and getting away from the hectic world that is healthcare.
Q: How do you know if the assignment you're applying for is right for you?
A: When you apply for an assignment, you can see the exact location, hospital section, shift hours and compensation that is available for that particular assignment. I use a specific company that has an app that allows me to see all of the available shifts and I can select the ones I am interested in. I can see enough information to decide if it's right for me.
Q: Can you be choosy when it comes to accepting assignments?
A: I don't have to accept any assignment ever, which is nice. There is definitely freedom and flexibility in applying for assignments especially right now because there is such a high demand for travel nurses.
Valuable Resources Every Travel Nurse Needs During COVID-19
During these unprecedented times, many businesses and individuals are pitching in and providing not only needed supplies but also extras to make life better for those on the frontlines, including travel nurses. Here are some valuable resources that can make working as a travel nurse during COVID-19 not just possible, but comfortable.