Written By


Expert Contributor

last updated
05/18/2022
According to the American Federation for the Blind, nearly 550,000 children aged 0-17 had some type of vision disability as of 2019. The spectrum of visual difficulties is expansive, too, ranging from light sensitivity to full blindness. When it comes time to select a college, finding an institution that provides a robust mix of support and resources for those who are visually impaired is key to having a successful experience.
Online college can be the ideal setting for students with visual impairment for many reasons, primarily because online colleges and graduate programs offer more flexibility when it comes to schedule, location independence, pacing options, and overall costs. This guide informs potential students about factors they should consider when choosing a college, common accommodations to expect, and resources for finding support and community during their college journey.
Unique Challenges for Students with Vision Loss
As with most types of disabilities, visual impairment varies in severity. Some individuals cannot see anything, not even shapes or colors, while others experience impairments only in certain circumstances (e.g., at night). Understanding the spectrum of visual disabilities helps both students and university staff best meet the needs of a student with a visual impairment. This section looks at some of the more common types of visual impairments as well as the rights of these individuals under federal law.
What are the most common types of visual disabilities or impairment?
Total blindness: Total blindness occurs when someone cannot see anything. They cannot detect light, colors, or shapes and cannot rely on their vision at all. Total blindness currently affects about 18% of the visually impaired population in the U.S., making it the rarest of all visual impairment types.
Field loss: This type of impairment typically occurs when someone experiences damage to the nerves that send signals from the eyes to the brain. Field loss can result in trouble seeing things from the corners of eyes and in depth perception issues, among other challenges.
Legal blindness: An individual is considered legally blind if their vision is 20/200. This means that while someone with no visual impairment can see an object clearly from 200 feet away, a legally blind person would need to be 20 feet away to see the object clearly.
Light sensitivity: As the name suggests, light sensitivity – photophobia – occurs when too much light or brightness affects an individual's ability to see. In addition to visual impairment, light sensitivity can also cause headaches and nausea.
What are some of the common obstacles faced by students with visual disabilities, especially those transitioning from high school to college?
Study skills, specifically writing papers:Because college courses rely heavily on written materials, printed or digital, students with visual impairments can find it difficult to keep up with required reading if alternative versions of the materials are not made available. Similarly, writing academic-style research papers can be an especially laborious process, both in finding the necessary source materials and writing the actual essay, for the visually impaired.
Ordering textbooks: College textbooks are already notoriously expensive, but students with visual impairments may need to buy special editions to suit their needs, including those with large print, audio, adaptive technology, or braille translations. These special additions are almost always more costly.
Planning ahead and organizing notes: Maintaining a calendar or keeping up with class notes can be a more difficult, time-consuming process for someone with visual limitations since they must use alternative methods for both. Especially in a class that requires copious notetaking, many visually impaired learners rely on scribes or other alternative options to meet study requirements.
Computer skills: In recent years, computer programs and software applications have begun providing adaptive options for individuals with disabilities, including those with visual impairments. Still, this often means buying specialized technology or needing to learn how to use specific software. Again, this is an additional cost for a student with a visual impairment.
How can you be prepared?
Be prepared by knowing your rights. Several federal laws protect Americans with visual impairments and other disabilities and ensure they receive equal access. These include the:
According to Section 504 of this law, individuals cannot be discriminated against by any entity receiving federal funds, including colleges and universities, because of a disability. This law protects students with visual impairments by giving them the right to ask for and receive reasonable accommodations for learning.
Americans with Disabilities Act (ADA)
The ADA updated the 1973 act to prohibit discrimination against individuals with disabilities regardless of whether or not an institution receives federal funding. The ADA protects individuals by mandating access to facilities, accommodations, and any other reasonable services deemed necessary for their full and equitable participation.
What to Consider When Choosing a College
With or without visual impairments, there are many considerations when choosing a college. Every student must ensure a school has their preferred major, offers online learning if that's their preference, and fits within their budget. A student with a visual impairment must also ask questions about the services available to help them thrive during their time at the school.
Most schools provide detailed information about resources available to students with disabilities, but it's still important to get answers to specific questions. You may need different services than another visually impaired student, so take time to make sure a school meets your individualized needs. Use the following questions to help you do this.
What services are offered by the schools you are considering, and which one has the most resources for students with disabilities?
One of the first steps you should take when considering a particular college or university is to make contact with the disability services office. You should be able to speak with a counselor or program manager who can tell you about the various types of resources and accommodations available at the school.

Prepare for the discussion by creating a list of questions specific to your needs, such as whether the school supplies scribes and what types of accommodations are available. You should also ask about the process for receiving accommodations and the type of documentation required.
What educational tools does the school use, and how user-friendly are those tools for those with visual disabilities?
Whether studying online or in-person, look for information about the educational tools available and research how user-friendly these tools are for visually impaired students. For instance, schools using D2L Brightspace to manage their learning systems have received approval from the National Federation of the Blind since the software does a great job accommodating learners with visual limitations.

Students can also look for future-focused schools that offer coursework and assignments using various multimedia formats and that also provide assistive technologies. Review a college's website to see if it provides inclusive content. If it doesn't, the school may lack inclusive services elsewhere.
What kinds of flexible options are available to you – in person or online – and what will be the most accessible for you?
Whether studying online or in person, students with visual impairments should think carefully about which option best serves their needs. Learners looking for more community and direct access to support services may decide to opt for a campus-based experience, while those who prefer to use the technical support services afforded by distance learning may be better suited to online coursework.

Additionally, some students may decide that a mix of both is the best fit for them. Hybrid programs allow for both styles of learning and offer access to the benefits of each.
What level of advocacy are you comfortable with?
Visual impairments often require learners to do quite a bit of self-advocacy, especially when it comes to getting the correct accommodations. Attending a school with fewer visually impaired students could mean more advocacy is needed since administrators and professors may not be as familiar with supporting this population. For students who want a certain level of understanding from their school leaders, choosing a college with a robust disability services office may make more sense for them.
What tools will you need to personally invest in?
While colleges are required to provide accommodations like alternative forms of handouts and lecture notes, braille signs, and adaptive equipment, visually impaired students may need to purchase additional tools to aid in their learning. These will vary on an individual basis, including both study area and impairment level, but some common tools include magnifiers, audio textbooks, digital recorders, specialized word processing software, screen readers, and braille printers. Speaking with current or former college students can help you put together a list of helpful tools.
Accommodations for Visually Impaired College Students
With technologies continually expanding and evolving, visually impaired college students can now benefit from a variety of accommodations provided by their college or university. In addition to departments focused on disability services, many schools also provide an assistive technology center to help learners identify the best options for their needs. Indiana University Southeast and Harvard University both provide good examples of what to look for in an adaptive technology center.
This section looks at some common examples of accommodations for students with visual impairments and how they can be of assistance.
Accessible materials
Accessible materials include alternative forms of textbooks, handouts, exams, and any other materials students with visual disabilities need access to so they can experience a class in the same way as their peers. Students with approved accommodations can request these materials from their professors and expect to receive options like Braille or large print versions. In most cases, the disability services office produces approved versions, and professors must get the material to them early for students to have them in time for class.
Extended time to complete assignments
As with other types of accommodations, each should be tailored to an individual student's needs. Some learners may need only time and a half, while others may require double time based on the severity of their visual impairment. When deciding how much time to allot, professors should consider the amount of time required to set up and use adaptive equipment, the student's average speed for reading and writing, and the inevitable eye fatigue and strain that comes along with reading a long document.
Access to technology
Many assistive technologies exist to help students with visual impairments access academic materials. Screen readers, text-to-speech applications, Braille materials, and video magnification programs all help these learners, as can simple changes like adjusting the lightness or darkness in a room. When it comes to getting around campus, universities can also help provide mobility aids that help learners identify obstacles around or in front of them. Some may even provide service animals.
Copy of lectures
Many professors lean on PowerPoints to convey the contents of their lectures, but students with visual impairments may not be able to access these during class time. Because of this, professors should provide these learners with copies of their lecture notes in advance of class time in whichever format works best for the student. Students can then use these materials to follow along and participate fully in class. Some learners may also find it helpful to record lectures, so they can go back and review the main points later.
Live readers
In some cases, a visually accessible version of a required document or piece of research may not be available in time for an impending deadline. In these cases, universities can provide live readers, sighted individuals who can read the materials aloud to the visually impaired student. Live readers can prove especially valuable in STEM classes since some materials may include detailed charts or diagrams difficult to understand with assistive technology alone.
Assistive Technology & Mobile Apps for Visually Disabled Students
Both assistive technologies and mobile apps can dramatically improve the college experience for students with visual disabilities, making them invaluable for learners and universities alike. These technologies continue to upgrade and expand, too, which means professors, administrators, and students must purpose to keep up with updates and new ways of providing accessibility.
It's also important that students identify which types of technologies best support their particular type and level of impairment. Some students may be able to access lecture notes and research materials with a screen magnifier, for instance, while others require a Braille version. The following list of assistive technology and mobile apps for visually disabled students provides a starting point for finding what might work best for you.
Assistive Technology
Mobile Apps
More Resources for Students with Visual Impairment
An Accessibility Expert Weighs In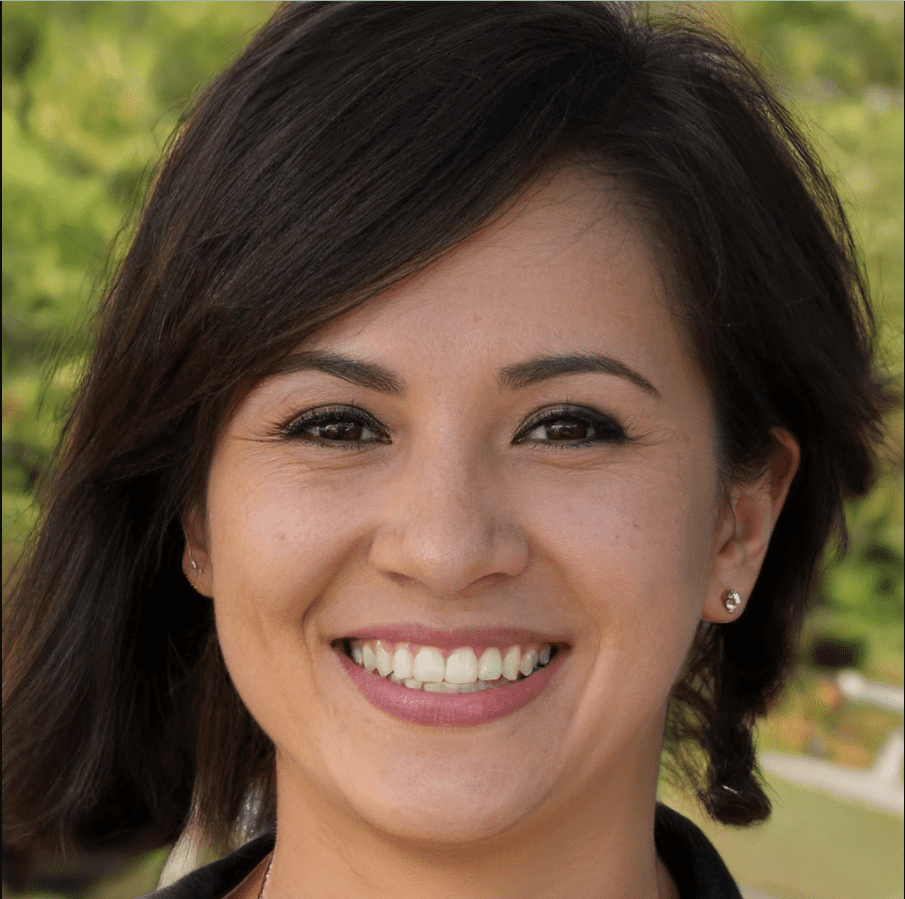 Victoria Taylor is a writer and teacher with more than 20 years of experience in the classroom. She also founded Best Case Parenting to help support first-time parents.
Q: What should students with visual impairments consider when thinking about choosing a college?
A: When thinking about choosing a college, visually impaired students should consider the type of disability services offered, the accessibility of the campus, and if the school offers any scholarships or grants for students with disabilities. Additionally, it's important to find a school that has a supportive community and faculty who are knowledgeable about accommodating students with vision loss.
Q: Where can these learners access support, both on campus and generally?
A: When selecting a college, visually impaired students should consider the availability of disability services on campus, the location of the school, and how many other visually impaired students will be enrolled.
Q: What's something these students may not consider about starting/attending college?
A: Something students may not consider about starting/attending college is how their disability may impact them. For example, some students with ADHD may struggle to stay on task in a college setting, or someone with visual impairment may need more time to complete assignments if given in a traditional paper format. Students need to be proactive and notify the disability services office of their needs as soon as possible, so they can work with them to find appropriate accommodation.
Q: What advice would you give this student population?
A: As a teacher, I would advise students with disabilities to be as open and upfront as possible with their professors. Most professors are more than happy to work with students to ensure they have a successful college experience. It's also important to keep in mind that there are many resources available on campus specifically for students with disabilities, so don't hesitate to ask for help when needed.
Q: How has attending college changed for students with visual impairments in recent years?
A: Attending college has changed significantly for students with visual impairments in recent years. There are now more options than ever before for students with disabilities, and colleges are better accommodating those needs. For example, many colleges now offer disability services that can help students get registered, find the right courses, and get access to special accommodations like enlarged text or audio versions of course materials.
Technology has also played a key role in making it easier for visually impaired students to attend college, with options like screen-reading software available to help make computers and other gadgets more accessible. All these trends are helping to level the playing field for students, paving the way for greater success in college and beyond.