Written By


Meet the Expert
last updated

04/04/2023
Women have made great strides toward improving representation in STEM over the past 50 years. About 27% of STEM (Science, Technology, Engineering, and Math) workers identify as female, which is a huge leap compared to the measly 8% in 1970. Yet women still don't make up half of all STEM professionals — and are especially absent in leadership positions.
Having a diverse STEM workforce ensures ingenuity from different perspectives and reduces biases. Plus, a typical STEM worker earns two-thirds more than those employed in other fields, according to Pew Research Center.
Opportunities abound for women in STEM, and there are more scholarships and resources available to female STEM students compared to women studying in other fields. Whether you're a woman studying statistics, biomedical engineering, or something else healthcare-adjacent, this guide covers everything you need to know, from how to get STEM scholarships to the salary range you can expect after graduating. By the end, you should be ready to finish your degree and enter — while further diversifying — the STEM workforce.
A Look at Salaries for STEM-related Healthcare Careers
First thing's first: How much can you expect to make after graduating? According to U.S. Census Bureau data, students who major in STEM make more than those studying non-STEM fields. On average, STEM field workers make $101,100 annually, compared to $87,600 for those in non-STEM fields. Yet salaries in STEM fields are as diverse as the jobs themselves, and there are significant differences between those just starting out vs. more veteran professionals. To give you a better idea of what your salary might be, we researched the average entry level and mid-level salaries in 10 of the most popular STEM fields.
| Job | Degree Type | Entry Level Salary* | Mid-Level Salary* |
| --- | --- | --- | --- |
| Imaging Technologist | Associate's degree | $59,110 | $77,360 |
| Surgical Tech | Associate's degree | $36,940 | $48,530 |
| Medical Researcher | PhD or medical degree | $50,100 | $95,310 |
| Telemetry Tech | Associate's or bachelor's degree | $30,280 | $57,800 |
| Laboratory Scientist | Bachelor's degree | $50,100 | $95,310 |
| Information Technology | Bachelor's degree | $57,910 | $97,430 |
| Computer Programming | Bachelor's degree | $47,560 | $93,000 |
| Biomedical Engineering | Bachelor's degree | $60,680 | $97,410 |
| Medical Statistician | Bachelor's degree | $49,350 | $96,280 |
| Epidemiologist | Master's degree | $50,100 | $78,830 |
*Salary data courtesy of the Bureau of Labor Statistics.
Why is STEM a Great Option for Women?
If your favorite subject in high school was biology, you lived for computer class, or you aced every calculus test, a degree and career in a STEM field may be right up your alley. And there are countless benefits to this path, ranging from a higher salary to less competition for jobs.
With a STEM degree, you're often a more attractive candidate and have the applicable skills and knowledge to enter a rapidly growing sector. Check out the top six reasons more women should consider studying a STEM field.
More Job Opportunities
According to the National Society of High School Scholars' 2022 career survey, STEM fields are the top choice for Gen Z students — and it's easy to see why. These sectors are growing faster than others, both in terms of open positions and salaries. In the next 10 years, STEM sectors are expected to grow by over 8% (with some fields growing even faster). In comparison, non-STEM fields are projected to only grow by about 4%. With the growing digital economy and advancements in fields such as artificial intelligence and telemedicine, these fields will have plenty of open roles for qualified candidates.
Less Competition
While there are more open roles in STEM, that doesn't mean more desks are filled up in STEM classrooms. Only about 23% of students pursuing a bachelor's degree are majoring in a STEM field. Basically, there's a much higher demand for qualified STEM workers than available candidates to fill these roles. This means there's less competition when you're on the job hunt, making the application process easier and giving you more leverage in conversations about compensation and work preferences.
Higher Pay Than Other Fields
It's worth repeating: The salary for STEM fields is higher than for other career paths. Those in STEM fields make $13,500 more a year on average. This is because these fields require specialized knowledge, and the programs of study are often difficult. The demand for qualified workers in these fields is also higher than the number of eligible workers, further driving up the salaries offered to those who work in these fields.
Skills are Often Easily Transferable
While the opportunities within STEM are abundant, the skills can also be transferred to a variety of jobs. Let's say you are studying software engineering, but don't like your first internship in the field. Because you have highly technical knowledge and insight into how computers work, you could transfer into a related STEM field, such as healthcare IT or health informatics. You could also apply for roles outside of STEM, such as a medicine tech sales role where your insider knowledge about how software and/or healthcare works could be useful in closing more deals.
Opportunities for Growth
When you enter a STEM field, you're in a career characterized by growth. Many of these disciplines change quickly, meaning employers must invest in developing STEM employees' skills more often than workers in some other fields. There are also many opportunities to be promoted and take on leadership roles within your respective STEM field.
Opportunities to Mentor
Along with growth opportunities, there are also plenty of chances for you to give back. Many women who work in STEM fields act as a mentor to students or younger colleagues. Whether through mentoring a younger team member at work or volunteering with a nonprofit that provides STEM education to K-12 students, you can play an active role in helping the next generation of STEM workers.
Women in STEM & Closing the Gender Gap
Yes, opportunities abound for women in STEM, but we can't discuss the female future of the field without highlighting the need to close the gender gap. Women make up about half the workforce, yet only 27% of STEM workers are female — meaning they're more likely to face discrimination and other challenges at work.
By being aware of these obstacles and identifying potential solutions to them, we can contribute to a more equitable STEM sector. Here's everything you need to know about the STEM gender gap, challenges unique to women in the field, and why having more women in STEM benefits society overall.
The Gender Gap & Where it Stems From
Stereotyping and underestimating women's abilities in these areas: There's a common — and verifiably false — stereotype that men are always better at math and science because they're inherently more analytical, while women are more emotional. While this is 100% false, it can lead to the development of myths that undervalue women's contributions to the industry.
Male-dominated work culture: Sadly, there's no denying that many STEM fields are a boy's club. Since many positions can be found in these unbalanced cultures, it can be harder for women to feel like they fit in. Workplaces characterized by vast differences in gender representation can also lead to higher rates of harassment and less advancement opportunities for women.
Fewer female role models: When men overwhelmingly dominate a field, you'll inherently find fewer female role models. Often, it can be tough for women to visualize how their careers can progress in STEM because they don't see many women in leadership positions. This can be addressed through mentorship and honest conversations with managers about how you can advance your career and become that female role model for someone else.
Math anxiety: Male and female students alike can face anxiety related to taking math tests; however, some studies show that females may exhibit slightly higher levels of math anxiety. Researchers are examining whether female students experience more anxiety because of cultural stereotypes, essentially suggesting they may be socialized to perform more poorly on standardized exams.
Lack of confidence as a result of the above: Because of these barriers, women in STEM sometimes experience a lack of confidence in their abilities. This can manifest in more anxiety over STEM classes, advocating less often for their careers, or even deciding to major in a different field altogether.
Challenges for Women in STEM
Unconscious bias/sexism: Both research and anecdotal accounts reflect that many harmful stereotypes have the potential to work against women in STEM. There can be an unconscious bias against women when hiring and promoting STEM workers. To combat this, employers can invest in bias and diversity training.
Exclusionary work culture: Some workplaces are less supportive of female STEM professionals because of a male-dominated culture. In certain jobs, the culture can feel exclusionary toward women. While employers should actively work to create more inclusive workplace cultures, female STEM employees can search for jobs in workplaces that prioritize inclusivity.
The gender wage gap: As with many fields, a gender wage gap exists within STEM roles. To help combat this, women can learn how to navigate salary negotiations — and more importantly, employers can take an honest look at how much they pay male and female workers, adjusting for any discrepancies between the genders.
Lack of mentors: Because fewer female role models exist in STEM workplaces, it can be harder for women to find mentors they can connect with. When this is the case, it might make sense for women to look for male mentors, keeping in mind aspects of their experience might be different from their mentor's experience given these gender differences.
Higher demands and being held to a higher standard than their male counterparts: Often, women must "prove themselves" by meeting a higher standard of workplace performance than their male counterparts. Through bias training and diversity initiatives, workplaces can work to change this, but it's still a concern and obstacle faced by many women in STEM roles.
Benefits of Having More Women in STEM
More diversity in the workplace = a smarter, more creative workforce: When workplaces are more diverse, more perspectives are included in the problem-solving process. This leads to smarter, more creative solutions and a more robust workforce overall.
Less biased research: From AI that is programmed to be sexist based on the biases of their programmers to medical studies without enough female participants, current STEM research is often flawed, thanks in part to the often-unconscious bias of a male-dominated field. When more women join STEM fields, they can break down biases and provide more perspectives, leading to more inclusive research.
Women are crucial for innovation: As within any field, you need many perspectives and ideas to progress. Women provide a perspective and insight men can't, leading to more innovation when they are included in the problem-solving process.
Increases the job pool: It's projected that approximately 3.5 million STEM jobs will need to be staffed by 2025, including vital jobs in healthcare and technology — and as many as 2 million of those jobs may go unfilled. When more women are encouraged to enter STEM fields, they'll be feeding into many of the life-saving positions available in fields ranging from engineering to statistics.
How to Support Women in STEM
It's no secret that women face more obstacles when entering STEM fields. As a society, we have an opportunity to combat these obstacles by providing additional support to women pursuing these interests — and educators, colleges, and workplaces all have a responsibility to better support and encourage women as well. When applying to a STEM-related degree or job, look for universities and employers that are proactively working to close gender gaps and provide women with the support they need.
What does this support look like? Read on for ideas.
Start by Supporting and Encouraging Girls Who Show Interest in STEM
Support should start early — especially considering that Junior High the best age to capture and solidify a girl's interest in STEM. When programs are put in place to encourage middle school and high school girls to explore their interests in STEM subjects, more women decide to study in a STEM field during college. This support can range from schools funding STEM educational opportunities to nonprofits, such as Girls Who Code, which offers mentorship to high school girls wanting to major in a STEM field during college.
Prioritize Diversity and Inclusion in STEM Programs
By prioritizing diversity and inclusion, STEM programs can pave the way to a future where more women enter the field. This can look like providing scholarships for women in STEM, setting up a female mentorship program, and helping female students find internships in inclusive workplace settings.
Embrace and Enforce Title IX
Title IX is an initiative by the U.S. Department of Education to protect women from sexual harassment and assault on college campuses. When STEM departments (and entire universities) enforce Title IX, women are less likely to face harassment in their classes and clubs. To make sure everyone is aware of this enforcement, universities and academic departments should communicate what Title IX is and what rights it protects on their campus.
Create More Mentorship Opportunities for Women in STEM
Seeing a woman as a leader in a field you want to enter is a powerful experience for a female STEM student. Universities and employers can create mentorship opportunities so more women can visualize a fruitful career in their respective STEM fields. This can look like a program with formal mentoring calls or opportunities to shadow female STEM leaders on the job.
Create Leadership Training Opportunities for Women
Along with mentorship opportunities, workplaces and universities can help women develop their STEM leadership skills. This can be done through a female leadership training program at an employer or through a university offering a panel on female leadership in STEM for students.
Adopt and Enforce Anti-harassment and Anti-discrimination Policies
Similar to universities embracing Title IX, workplaces should ensure they have impactful anti-harassment and discrimination policies in place — and that they're enforcing them. By investing in a robust human resources department that is passionate about workplace diversity and eliminating workplace harassment, employers can take the first step toward this goal.
Promote a Welcoming Work Environment
Along with more formal anti-discrimination policies, employers should also make sure their workplace is welcoming. This starts with a benefits package that offers the compensation women need, such as pay equity, work flexibility, family and medical leave, and maternity leave.
Resources for Women in STEM
By now, you likely agree that more women should consider pursuing STEM education and careers. But what resources exist to help bridge the gaps and encourage more females to enter this lucrative field? While there are plenty of free or low-cost resources for women studying and working in these fields, these 10 stand out to us as useful for all female STEM scholars, no matter what specific degree you are pursuing.
Scholarships for Women in STEM
Finding affordable ways to finance your college education is a priority for almost all students, with scholarships supplying a very welcome source of financial aid. Female STEM students are in a particularly good position to apply for and receive scholarships. Check out these 15 scholarships aimed specifically at women in healthcare and STEM fields.
Amount: $10,000
Scholarship deadline: Feb. 28, 2023
Doctoral students looking for dissertation funding should consider this scholarship. To be eligible, you must be a pre-doctoral student in life sciences, physical sciences, behavioral sciences, mathematics, or engineering, as well as a member of AWIS.
Amount: $5,000
Scholarship deadline: Jan. 31, 2024
Female students attending medical school can apply for this scholarship. Eligible students should be enrolled in medical school at the time of application with a GPA higher than 3.25 on a 4.0 scale.
Amount: $1,000
Scholarship deadline: February 23, 2023
Medical statistics students should look into this scholarship from the American Statistical Society. Applicants should be female statistics students. To apply, you will need letters of recommendation, a transcript of grades, and to answer multiple essay questions.
Amout: $1,000
Scholarship deadline: Dec. 31, 2023
If you're a woman enrolled in medical school, you might consider this scholarship, especially if you're interested in disease prevention and nationwide health and wellness. To be eligible, you also must be actively involved in the American Medical Women's Association (AMWA) for at least two years.
Amount: Up to $10,000
Scholarship deadline: July 15, 2023
Any graduate or medical students conducting research into women's health should consider this scholarship from the American Medical Association. To be eligible, you must be enrolled in an accredited program and show how your research project advances women's health.
Amount: $5,000
Scholarship deadline: Jan. 31, 2024
The Daughters of the American Revolution award this scholarship to a female medical student each year. To be eligible, applicants should already be enrolled in medical school and have a cumulative GPA of 3.25 or higher on a 4.0 scale.
Amount: $750-1,000
Scholarship deadline: Feb. 6, 2023
This scholarship is awarded to female biology students. The purpose of the grant is to support a field experience for a first-year or second-year biology undergraduate. Students must submit grades, letters of recommendations, and answer essay prompts to be considered.
Amount: $5,000
Scholarship deadline: May 1, 2023
If you're a female student looking to enter executive healthcare leadership, you should consider this scholarship. To be eligible, applicants should be in a graduate program related to healthcare or healthcare administration.
Amount: $500
Scholarship deadline: Sept. 15, 2023
To help female medical students, the American Medical Women's Association provides four $500 scholarships each year. To be eligible, applicants should be enrolled in an accredited medical school and must complete a couple of essay prompts.
Amount: $2,000
Scholarship deadline: Jan. 31, 2024
Female occupational and physical therapy students should consider applying to this scholarship from The Daughters of the American Revolution. To be eligible, students should be enrolled in an accredited program and demonstrate financial need.
Amount: $10,000
Scholarship deadline: Dec. 15, 2023
Any female medical students entering their final year of medical school should consider this scholarship from the American Medical Association. To be eligible, students need experience serving underrepresented populations.
Amount: Scholarship funds membership to Women in Healthcare
Scholarship deadline: May 1, 2023
Women in Healthcare provides 25 scholarships each year to women who show leadership potential in a medical field. To be eligible, you should be a female student in a healthcare field who cannot afford a Women in Healthcare membership.
Amount: $2,000
Scholarship deadline: Aug. 31, 2023
To help diversify the medical field, the American Medical Women's Association awards two scholarships each year to women from underrepresented backgrounds, such as women of color and first-generation medical students.
Amount: $1,000
Scholarship deadline: Fall 2023
The SOMA Foundation presents a $1,000 scholarship each year to a female student working to advance female leadership in healthcare. You must be enrolled in a healthcare undergraduate or graduate program to apply.
Amount: $5,000
Scholarship deadline: Contact local Zonta Club for deadline
Women of any nationality studying in a STEM-related degree are eligible for this scholarship. To be considered, an applicant needs an endorsement from a local Zonta chapter (though they do not need to be a member) and should be in an accredited graduate or undergraduate program.
A Woman in STEM Weighs In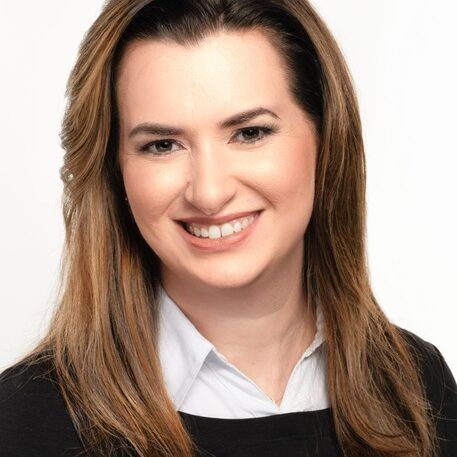 Amanda E. Randles, PhD, is the Alfred Winborne Mordecai and Victoria Stover Mordecai Assistant Professor of Biomedical Sciences at Duke University. Randles has made significant contributions to the fields of high-performance computing and vascular modeling. Randles is the recipient of the NSF CAREER award, the ACM Grace Murray Hopper Award, IEEE-CS Technical Consortium on High-Performance Computing (TCHPC) Award, the NIH Director's Early Independence Award, and the LLNL Lawrence Fellowship. Randles was also named to the World Economic Forum Young Scientist List and the MIT Technology Review World's Top 35 Innovators under the Age of 35 list. She holds 120 U.S. patents and has published 71 peer-reviewed articles.
Q: What do you wish you knew when you first started working in a STEM field?
A: When starting out in a STEM field, it's helpful to realize that success isn't about being the best or knowing everything, but instead being willing to continuously learn and to help move the field forward. It's important to embrace failure as part of the process and be willing to ask for help. Seeking help is needed technically but also for mentoring. Building a strong network and seeking mentorship can greatly benefit your career development. Throughout my career, I have had many mentors who have had a huge impact on me both personally and professionally.
Q: What was the most difficult part of studying for your degree?
A: I worked at IBM as a software engineer for a few years before returning to graduate school to pursue a PhD in Applied Physics at Harvard. One of the difficult parts was in some of the advanced coursework that relied on foundational courses I had taken years before. I remember some of the physics courses taking more prep work, and they taught me how to seek out further assistance. In my graduate program, I became more comfortable with asking for help and attending office hours.
Q: What are 3 tips or resources women in STEM can utilize to advance their career?
A: #1: Seek out mentors and role models. Building a strong network of peers and mentors can provide support, guidance, and opportunities for growth. I attended many programs like the Grace Hopper Conference that are geared toward women. These programs helped me grow my network, and people I met there have provided strong mentorship over the years. I think it's important to build both a network of seasoned mentors but also peers to go to for advice and understanding of the stage you are at. I've often contacted people through different alumni networks at various stages and have always been pleasantly surprised at how willing people are to provide advice and assistance even through a cold call. Not everyone will respond, but it's worth trying. Seek out individuals who can provide advice and share experiences. Consider reaching out to organizations such as Women in Science and Engineering (WISE).
#2: Realize that you are not alone if you ever feel like an imposter. Imposter syndrome is a common experience among women in STEM. I remember being in a conference years ago and surrounded by incredibly accomplished women at the event. The host asked who had ever felt like an imposter or that they were waiting for others to realize that they shouldn't be there, and almost every hand in the room went up. Seeing how pervasive it was and that women I respected had felt this way as well was a memorable experience for me. I think it's important to realize that most people have those moments, too. It circles back to the point above that it's important to build a support network where you can talk openly about these feelings.
#3: Attend conferences and join professional organizations. Attending conferences and events in your field can provide opportunities for networking, learning, and professional development. Conferences and events — such as the Grace Hopper Celebration of Women in Computing or the National Diversity in STEM Conference — can also provide a supportive environment and resources specifically for women in STEM.
Q: How do you navigate working in a male-dominated industry?
A: Working in a male-dominated industry can be challenging. It's important to speak up and not be afraid to assert yourself in meetings and discussions. Your opinions and ideas are valuable and deserve to be heard. Effective communication is critical. I would also say to stay confident. It's easy to doubt yourself, but it's important to stay confident and believe in your abilities. You have earned your seat at the table and shouldn't question your right to be there or be heard. Surrounding yourself with positive and supportive people can also help boost your confidence and remind you of your strengths. For me, I've built a strong network of support that includes both male and female mentors. I have always made a point of having at least one female mentor to go to for advice at each stage of my career.
Q: What's one piece of advice every female STEM student should follow?
A: Find what you are passionate about, believe in yourself and your abilities, and don't be afraid to go for it.