Written By


last updated

01/18/2023
There's no doubt about it: Paying for higher education is one of the top concerns of aspiring students. Those who want to earn a credential in medical billing and coding might have no trouble finding a great program, but often run into a stumbling block when it comes to paying for that education. Fortunately, a number of accredited medical billing and coding schools online with financial aid help students bridge any funding gaps they may encounter. On this page, we'll walk you through the process by looking programs that offer key financial aid support, from help with federal aid and FAFSA to direct scholarships and payment plans. Take your first step toward a medical billing or coding career.
Top Accredited Medical Billing and Coding Schools Online with Financial Aid (2022)
To help ease the financial burden for medical billing and coding students, we took a look at some of the most popular schools and dug into their financial aid offerings. We looked only at schools that are accredited – because that's a vitally important point – and then looked at other factors, all related to financial aid and funding options. Our spotlights give students a real-world overview of the financial scene for each school and what they can expect if they enroll there.
Cambridge College of Healthcare & Technology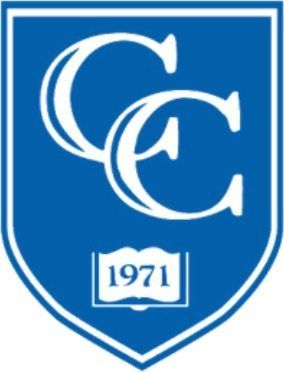 Cambridge College of Healthcare and Technology offers the Diploma/Certificate in Medical Billing and Coding, an online program that can be completed in as little as nine months of full-time study. Courses focus on the points that matter most in the field, such as ICD-9 and ICD-10, computerized practice management, medical office procedures, medical terminology, anatomy and physiology, CPT-4, records management systems and the like. Graduates are prepared to sit for the Certified Electronic Health Records Specialist exam.
All Cambridge locations hold institution accreditation through the Accrediting Bureau of Health Education Schools (ABHES). The school also holds approvals through the Florida Department of Education and the State of Georgia Nonpublic Postsecondary Education Commission
In addition to federal and state funds students might be eligible for when pursuing the medical billing and coding program at Cambridge, the school also offers a variety of assistance for those who qualify. Students begin by filling out the FAFSA; they can get help with this from school staff. The school offers a variety of loan types to help students cover any expenses that are not covered by other financial aid, including unsubsidized and subsidized loans. College staff will walk students through loan disbursement, what to expect from financial aid options, interest rates and repayment terms, and any other information necessary to fully comprehend the financial aid package. Students who are interested in this financial aid can speak to an advisor, who will lead them through the process from start to finish.
Everett Community College

The Medical Coding program at Everett Community College is a 65-credit, fully online program that leads to a Medical Coding Certificate. Students will encounter a variety of classes that prepare them for the rigors of medical coding, including:
Advanced Diagnosis Coding
Advanced Procedure Coding
Health Information & Delivery
Healthcare Vocabulary
Pathopharmacology
Reimbursement & Legal Compliance
Students who satisfactorily complete the program will be prepared to sit for the Certified Coding Associate (CCA) certification exam. Medical Coding students at Everett may complete additional courses to earn both a Medical Billing Specialist Certificate and an Associate in Technical Arts (ATA) degree in Medical Billing and Coding.
Tuition rates vary depending on the student's residency status and how many credits are taken at a time. The current tuition rates for students taking 11 to 18 credits are $57.11 for Washington State residents, $64.57 for non-residents, and $59.58 for non-residents with fee waiver. Tuition rates do not include additional program fees and the cost of books and supplies. Students are eligible for a number of financial aid opportunities. The Office of Financial Aid is ready to help students through the process, from filling out the FAFSA to figuring out grants, loans, scholarships and other aid that can help fund their education.
Everett Community College holds institutional accreditation through the Northwest Commission on Colleges and Universities (NWCCU).
North-West College

The Online Medical Insurance Biller and Coder program at North-West College provides students with a strong foundation for moving into the field upon graduation. That foundation begins with courses such as Medical Financial Procedures, Secretarial, Seminar for Success, Insurance I and II, Communications/Insurance III and more. The program is divided into eight course modules and includes a hands-on externship that allows students to put their hard-earned knowledge into action. This undergraduate certificate requires completion of 29.5 credits and takes 40 weeks to complete.
Students can expect to pay a total of approximately $18,491 for the entire program (tuition, fees, books and supplies). Students are eligible for federal financial aid, such as the Pell Grant and Stafford Loans. There are several other funding options available through North-West College, including no-interest payment plans (usually for 12 months, but perhaps longer under certain circumstances) and private student loans. Students can contact the financial aid office for more information.
North-West College has institution accreditation through the Accrediting Commission of Career Schools and Colleges (ACCSC).
Wake Technical Community College

Wake Technical Community College in Raleigh, North Carolina, offers its Medical Billing and Coding program online as a concentration option for its Associate of Applied Science in Medical Office Administration degree. The 66-credit hour curriculum consists of medical billing and coding courses along with a number of general education classes in English, math, science, and social studies. The program is designed to be completed over two years (five semesters including one during the summer). All medical and billing coursework is presented in an online format and students choosing online elective courses can complete all of their degree requirements 100% online. Students qualify for the Medical Office Professional Certificate after completing the first two semesters of the program and, along with their AAS degree, the Medical Office Professional Diploma upon completion of all five semesters of the program.
The current per-credit tuition rate for the program is $76 for North Carolina residents and $268.00 for out-of-state residents. Additional fees apply. Students graduating from a North Carolina high school in 2022 and attending Wake Tech in the fall may qualify for a full year of classes tuition-free. Additionally, many financial aid opportunities are available to qualifying students. This includes scholarships, some of which are offered exclusively to Wake Tech healthcare and healthcare technology students. Examples include the EwingCole Design Endowed Scholarship and Lenovo Technology Leadership Scholarship.
Milwaukee Area Technical College (Hybrid Program)

Students in the Milwaukee, Wisconsin area can gain the knowledge and skills needed for employment as a medical biller with healthcare facilities, government agencies, and medical schools through the Medical Billing Diploma program at Milwaukee Area Technical College. The program's curriculum consists of 10 courses (total of 27 credits) in medical billing and coding courses such as Computerized Medical Billing, Medical Insurance Principles and Coding, and Medical Claims Reimbursement, along with related courses that include Basic Anatomy and Medical Office Terminology. Courses are presented in a blended format, meaning that they may include both online and traditional in-class instruction. In-person class components are attended on MATC's West Allis Campus west of Downtown Milwaukee.
Graduates of the program receive a Medical Billing Technical Diploma. Credits earned in the program can be applied toward earning a Medical Administrative Specialist Associate Degree at MATC as well. Program start dates are available in January and August. The current per-credit (tuition and fees) rate for MATC's Medical Billing Diploma program is $161.25 for MATC (Wisconsin and Minnesota) residents and $232.98 for non-MATC residents. Qualifying students may be eligible for a range of funding resources including scholarships, grants, loans, and Federal Work-Study. Students may also enroll in MATC's Payment Plan allowing them to pay their tuition and fees over time by making an initial payment of as little as 5% of the total cost.
Alternative Financing for Your Billing and Coding Education
When most students think about financing for college, they think of federal financial aid. Financial aid from the federal government can include grants and loans that help students shoulder the monetary burden. While federal financial aid is a good way to secure funding – and by all means, students should always look into this option – there are other opportunities to ease the wallet, such as state financial aid, payment plans and private scholarships.
State financial aid
Financial aid from the state is often less than what the federal government offers; and it makes sense, since a state's budget is much smaller. State financial aid often takes the form of loans, which usually have advantageous interest rates and deferred payments, just like what you might expect from federal subsidized loans. Keep in mind that in order to be eligible, students must both live in the state and be enrolled in a school that is located in that same state.
Payment plans
These plans can make it much easier to afford tuition, fees and books by spreading the cost out over the span of several weeks, months or semesters. These plans allow students to break the cost of their education up into smaller, more manageable payments. Depending upon the school, there might be a small fee for implementing a payment plan. Medical billing and coding schools often provide the option for payment plans, especially those that do not offer traditional financial aid options, such as grants.
Private Scholarships
These scholarships are offered by nonprofits, corporations, schools and the like. Often designed for particular students, such as those who choose to pursue an allied health field, these scholarships can range anywhere from a few hundred dollars for books to a large amount of money that is suitable to pay for tuition. Scholarship requirements can vary widely, and some of those requirements might be very narrow, such as awarding only to those who work for a particular employer or meet certain demographic criteria.
Grants & Scholarships for Medical Billing and Coding Students
Many students find that they need some help with the tuition and fees of a certificate or diploma program, no matter how accelerated it might be. Scholarships are a great way to bridge the financial gap. In fact, since scholarships and grants don't have to be paid back, they make the perfect way to save money on a program. Here are several scholarships available to medical billing and coding students:
Application Tips for Medical Billing and Coding Scholarships
Make no mistake: Scholarships are very competitive. There are many people vying for the same award, and only a handful will receive it in any given cycle. That's why it's so important to pay attention to even the smallest of details. These best practices for applying for scholarships can help ensure you have a fighting chance to stand out from the crowd.
Apply early
Some scholarships are awarded on a rolling basis; that means the sooner you get the application in, the better. But applying early is also recommended to help ensure you never miss a deadline. Since scholarships are so competitive, those who make the decisions on who gets them might look for any reason at all to narrow down the field of applicants – that means that those who turn an application in late might not get any consideration at all.
Make sure you are eligible
The last thing anyone wants is to waste precious time on applying for a scholarship, only to find that they don't actually qualify for it. Before starting the scholarship application, make sure you meet every criteria required. If you're not sure, put that scholarship at the bottom of your list and work on those that you know you are eligible to receive. If you have extra time, then work on the one that fell into the "not sure" category.
Satisfy all the requirements
When filling out the application, make sure to check off all the requirements of the scholarship. For example, if the scholarship application says you must have high school transcripts, get them as soon as possible. If it says you must write an essay, write one – keeping in mind the word count, of course. Bonus points if you make sure that essay ties into medical billing and coding!
Make it personal
Scholarship committees read over hundreds of applications. Make yours stand out by being enthusiastic and honest. If you're writing an essay, explain why medical billing and coding, or simply working in the healthcare field, matters so much to you. One of the best ways to stand out from the crowd is to simply be yourself and let your uniqueness shine. That's the kind of application that will get some attention and put you on the short list.
Have a friend or family member proofread your work
Remember, medical billers and coders must have strong attention to detail. That's why you want to make sure there are no typos or other embarrassing issues in your essay or application. To that end, ask a friend or family member to read over your work, looking specifically for anything that could be improved or those small things you might miss, such as those annoying little typos. The result will be a more professional, polished application.
Financial Aid & Funding: Q&A for MB&C Students
Financial aid matters always come with questions. From understanding what makes a program eligible for aid, to figuring out how to get it, to navigating the sometimes complex world of payment plans, there are more than a few questions that need answering before you choose to enter a particular program. Below are the most popular questions students have submitted about accredited medical billing and coding schools online with financial aid.
Am I eligible for financial aid?
That depends on your personal financial situation. The best way to know if you are eligible is to fill out the Free Application for Federal Student Aid. The result of that application will tell you how much you might qualify for, as well as the amount of loans you might be able to take out through federal programs.
Is my MB&C program eligible for financial aid?
Schools and programs are eligible for financial aid if they have earned accreditation and keep that accreditation in good standing. This accreditation might be on a regional, national or programmatic level. Check with the school to ensure accreditation, and ask about the financial aid options available beyond federal aid – for instance, some states provide state-based aid to institutions of higher learning.
How do payment plans work?
Payment plans often require a small down payment, then divide the remaining balance of tuition, fees and the like into monthly payments. These much smaller payments might be offered interest-free as long as they are paid on time, every time. There might be a small fee to begin a payment plan. As each school has a different policy on their payment plans, check with the school of your choice to ensure how their payment plan schedule works.
Additional Financial Aid Resources for Medical Billing and Coding Students
Although we've tried to answer the biggest financial questions you might have on your journey to medical billing and coding school, there are many other sites out there with great content and pertinent information. You should explore every one to ensure you have the best, most up-to-date information available. Check out these 10 resources on financial aid for students looking to complete their medical billing and coding training online.