Written By


last updated

06/12/2023
For many graduates with an undergraduate degree in the sciences, graduate school is the next step. If you have a degree in biology or a related field and are interested in how new innovations can advance life on Earth, biotechnology might be for you. Experts in biotechnology use the basic building blocks of life and technological advancements to improve fields ranging from agriculture and medicine and genomics and environmental protection. Earning an online biotechnology master's degree is a convenient way to get the education you need to join this ever-evolving field.
This guide looks at some of the top online biotechnology programs and reveals everything you need to know about how these programs work, what you'll learn, and which careers you can pursue after graduation. Keep reading to learn how an online biotechnology degree can help you take your career to the next level.
Best Online Biotechnology Master's Degree Programs for 2023
The programs spotlighted below provide great blends of flexibility, affordability, and high-quality curricula with the student support resources you need to succeed. See which online biotechnology degrees stand out in 2023, and stay tuned for our complete program rankings coming soon.
Johns Hopkins University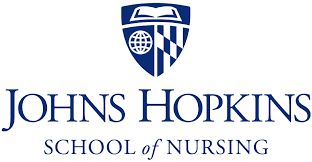 Johns Hopkins University's Krieger School of Arts and Sciences hosts a Master of Science in Biotechnology available in-person, fully online, or in a hybrid format. The program consists of just 10 courses that both full-time students and busy professionals can complete in three years or less. These courses cover core topics while leaving room for electives in areas such as biochemistry, molecular biology, research ethics, and food and drug law. The program concludes with an independent research project that synthesizes gained knowledge and provides hands-on professional applications in quality control and research and development.
Before applying, biotechnology master's applicants must complete prerequisite courses in lab sciences like biology and organic chemistry. On the application, applicants also select one of six specializations: biodefense, bioinformatics, biotechnology enterprise, regenerative and stem cell technologies, regulatory affairs, and drug discovery technology. For students who are interested in taking on leadership roles, John Hopkins provides a dual degree option in business management and biotechnology.
University of Wisconsin

The University of Wisconsin's Master of Science in Applied Biotechnology offers concentration tracks in quality assurance and compliance, research and development, and business management. The school delivers the program entirely online using accommodating tools to make course material accessible anytime with no on-campus requirements. The curriculum involves 31 credits allocated across 11 courses, including core coursework and specialization classes. Each course involves hands-on components using innovative tools and technologies specific to biotechnology and data science. All incoming students receive an individual enrollment advisor, and new cohorts begin throughout the year.
Applied biotechnology students receive instruction from expert faculty in topics like safety and regulation, experimental design and analytics, and the fundamental principle of biotechnology. The program concludes with a two-term capstone component that prepares students for future employment. Graduates of the University of Wisconsin's applied biotechnology program launch careers as food scientists, biological technicians, and biomedical research analysts.
University of Maryland Global Campus

The University of Maryland Global Campus administers 120 online programs, including a Biotechnology Master's Degree. The 36-credit course of study sets itself apart from other online biotechnology degrees through hands-on project opportunities with regional biotech companies and other industry partners. Coursework foundations explore relational database systems and statistical processes, bioinformatics, and phylogenetic analysis. Transfer students can bring in up to six credits earned at accredited institutions.
The University of Maryland uses asynchronous delivery methods for its online biotechnology master's degree, which means busy learners can access material anywhere and interact with content anytime they choose. The program also extends specializations in emerging subfields like biotechnology management, bioinformatics, biosecurity and biodefense, and biotechnology regulatory affairs. Aspiring professionals specializing in regulatory affairs leave the program fully eligible for industry certification. The school recommends applicants complete coursework in molecular biology, computer programming, and statistics prior to admission.
What You'll Learn in an Online Biotechnology Master's Degree Program
Biotechnology deals with the tools, processes, and scientific concepts needed to convert the basic building blocks of life into useful products. It often overlaps with – or informs – other fields and industries like genomics, immunology, agriculture, medicine, and pharmaceuticals. In each case, qualified biotechnology professionals extract raw, organic material and develop new applications.
While each online biotechnology program is unique, most share similar learning outcomes and course topics. Here are a few examples of what you can expect to gain when you enroll in any biotechnology master's program.
The ability to integrate broad-based knowledge in molecular biology, organic chemistry, and applied engineering to support manufacturing processes and industrial outcomes.
Hands-on experience in case study analysis and experiment design, including modern laboratory protocols, prominent bio-production techniques, supply chain management, and best practices in environmental sustainability.
A comprehensive, expert-level understanding of scientific research methods and product development pipelines in biotechnology along with their legal ramifications, marketing imperatives, and ethical demands.
The ability to thoroughly assess and evaluate biotechnology applications across sectors in light of government regulations, organizational goals, and industry-wide quality control standards.
Demonstrated expertise in current research and development efforts in biotechnology, including skills in project management, data collection and management, statistical analysis, and interdisciplinary inquiry.
Common Courses in Biotechnology Online Master's Programs
Introduction to Biotechnology
A core requirement in most programs, this course builds knowledge foundations in biotechnology, covering both its scientific basis and industrial applications. Students learn about key organic processes like metabolomics and fermentation, gene mutation, and protein expression. On the business side, topics include drug testing, product development, and patenting.
Applied Biostatistics and Data Analysis
This class develops key skills in quantitative research methods with emphasis on their uses in biotechnology. It typically calls for prerequisites in higher mathematics and covers advanced subjects like point and interval estimation, probability analytics, and factorial studies. It also integrates broader topics in hypothesis testing and experiment design.
Molecular Cell Biology
This course looks at microbiology in subcellular and multicellular contexts. Students observe the organization and replication of genomes and use genetic engineering principles to manipulate material and ready it for production. Additional class content examines cell division mechanics, macromolecular synthesis, and membrane behavior.
Biochemistry
This class studies the overlap between chemistry and biology, focusing on how living organisms interact with compound substances. It covers a range of topics and processes from protein synthesis and enzyme kinetics to thermodynamic mechanisms and drug design. Some programs require this course while others offer it as an elective.
Regulation and Industrial Applications in Biotechnology
This class builds working knowledge in how lawmakers regulate the biotechnology industry and how the industry itself drives business. Students learn about risk assessment and quality control from a global perspective and examine how engineering validation techniques ensure successful products. Other topics include policy, oversight, and consumer protection.
Specialization Options for Online Biotechnology Master's Degrees
Most online biotechnology degrees give you the option to specialize in areas that develop additional expertise, like biosecurity or biotechnology management. These specializations help focus your skillset, especially helpful when you already know where you want to work. Common specializations include those described below.
Compliance and Quality Assurance
Professionals with this specialization are equipped to ensure quality standards across every stage of production. Content focuses on the regulatory practices that govern the biotechnology industry and looks at how to implement automation tools in production design. Additional topics include consumer protection and environmental sustainability.
Molecular Biotechnology
This concentration qualifies you for work at the intersection of biotechnology and the molecular sciences. Courses cover structural biology and protein expression with special attention to their uses in new biopharmaceuticals. Students work with optimized molecular forms and use industry tools to purify and analyze them.
Business Management
This specialization includes courses on marketing and business administration, in addition to foundational instruction in biotechnology. It builds key skills in project management and global operations and looks at how supply chain demands inform biotechnology processes. Students also analyze recent cases in biotechnology from a business mindset.
Scientific Information Management
Biotechnology professionals with this specialty focus on information collection, data visualization, and laboratory science. A project-driven specialization, scientific information management develops hard skills in data science, data set storage, and experiment design. It equips students for roles in industries that combine biotechnology and big data.
Research and Development
With this specialization, students make innovative contributions to new biotechnology applications in medicine, agriculture, and environmental science. The curriculum focuses on scientific discovery and applied computational research methods. Courses look at data analysis, intellectual property law, and product development. Students also learn strategies for delivery assessment and determining market value.
Biodefense
This concentration looks at how biotechnology enhances national defense and other military efforts. It prepares learners for work in homeland security, counterintelligence, and antiterrorism. Hands-on classes and case studies examine how microbiology and epidemiology inform ethical warfare, defense policy, and response and recovery strategies.
FAQs About Online Biotechnology Master's Degrees
What are the admissions requirements for an online master's in biotechnology?
Except for course prerequisites in lab sciences like biology and chemistry, most online biotechnology degrees use the same admissions requirements as other master's programs. Prospective students should always check with individual schools on specifics, but generally you can expect to provide the following items:
Official academic transcripts evidencing successful reception of an accredited bachelor's degree with a competitive GPA
A professional resume indicating any relevant professional experience
A written statement of purpose that discusses your background, qualifications, and long-term career goals
Letters of recommendation from previous mentors or supervisors
Biotechnology master's programs generally do not require standardized test results like the GRE. However, non-native English speakers may need to demonstrate their proficiency by submitting TOEFL or IELTS scores.
How long do biotechnology master's degrees take to complete?
Timeframes for completion vary depending on the school and your enrollment preferences. Most full-time students can finish their online biotechnology masters in just a few years, perhaps less if accelerated options are available. Some schools, like Mount St. Mary's and Purdue University, graduate students in one to two years, while others add an extra year or generally widen the timeframe. Students at Johns Hopkins and Northeastern, for example, finish in one to three years.
How much do online master's degrees in biotechnology cost?
Several factors affect what you'll pay for your online biotechnology master's degree, including program length, the type of school, where you live, and financial aid. Public colleges and universities tend to be less expensive than private alternatives, especially if you live nearby and can take advantage of in-state tuition rates. These rates often apply both to online programs as well as in-person offerings. Here are a few examples to give you a sense of current tuition rates and the range of possible costs.

Northeastern University
Total Credits: 34
$1,615/credit

Mount St. Mary's University
Master of Science in Biotechnology and Management
Total Credits: 36
$685/credit

Purdue University
MS in Biotechnology Innovation & Regulatory Science
Total Credits: 30
$1,000/credit (in-state residents)
$1,030/credit (out-of-state residents)
Can I earn my master's in biotechnology 100% online?
Many online biotechnology degrees come in fully remote formats. This means that as long as you have a reliable internet connection you can study from anywhere in the world and complete assignments from the comfort of your own home. Some schools offer hybrid or blended courses, but those are usually optional.
Financial Aid Opportunities for Your Online Master's in Biotechnology
Paying for your education may seem difficult at first, but financial aid options can reduce the costs. Securing your funding ahead of time puts your mind at ease and gives you more time to focus on your studies. Options like the ones described below can help you finance your online biotechnology master's degree.
Scholarships & Grants
These awards are often merit-or need-based and supply funding for tuition-related expenses. Unlike loans, they do not need to be repaid. Most online biotechnology degrees come from larger graduate schools that extend awards and resources to new and returning students. See our scholarship guide for more information.
Student Loans
If you receive some scholarships but not enough to cover all the expenses, you could use a student loan to make up the difference. Borrowers must eventually repay funds and any accrued interest. Some students work with private lenders, but government options may include subsidies or other benefits.
Other Options
Research fellowships, graduate assistantships, and other forms of aid can defray costs and help you hone your technical competencies at the same time. These awards come with some obligations, like working with biotechnology researchers or some other form of service. Some schools extend their own opportunities, and organizations like the Ford Foundation and the National Science Foundation also offer research fellowships.
Accreditation for Online Master's Degrees in Biotechnology
The U.S. Department of Education and the Council for Higher Education Accreditation both establish accreditation guidelines, but neither organization plays a direct role in the process. Instead, they recognize outside agencies that accredit colleges and universities independently.
Any online biotechnology master's degreeyou consider should be from a school with institutional accreditation to verify the quality of the degree. Accreditation comes in two forms. Nonprofit and academic-oriented institutions typically receive regional accreditation, the more prestigious form. Vocational, technical, and for-profit schools often obtain national accreditation.
Some online biotechnology degreesmay also hold specialized accreditation from organizations like the Accreditation Board for Engineering and Technology or the Association of Technology, Management, and Applied Engineering. This does not replace institutional accreditation, but it does provide additional, field-specific backing.
What Can You Do with an Online Master's Degree in Biotechnology?
Graduates with an online biotechnology masters are needed wherever biology and product development intersect. Because it blends hard science with technological application, biotechnology opens a range of career opportunities in job sectors emphasizing manufacturing, quality control, and research and development. For instance, employers in the healthcare and agriculture industries need skilled professionals who can exploit organic processes to extract materials with medicinal or nutritional value. Focusing on research and development or molecular biotechnology during your studies puts you in a good position to enter those industries with the specialized set of skills employers at this level desire.
Here are some additional roles available to graduates with an online biotechnology master's degree.
Clinical Research Coordinator
Bioinformatics Scientist
Quality Control Analyst
Research Scientist
Regulatory Affairs Manager
Validation Engineer
Product Development Scientist
Research and Development Manager
Manufacturing Supervisor
Water Resource Specialist
How much can you make with a master's degree in biotechnology?
Salary prospects and growth potential for graduates with an online biotechnology master's degree outpace most other fields. With the median annual wage at just $41,950 for all occupations nationwide, some working professionals in biotechnology could earn more than double their colleagues' income. As the table below indicates, earning potential in biotechnology also increases with time as you accrue experience and hone your skills.
| | | | |
| --- | --- | --- | --- |
| Career | Median National Annual Salary (2020) | 10th Percentile | 90th Percentile |
| Biomedical Engineer | $92,620 | $56,590 | $149,440 |
| Medical Scientist | $91,510 | $50,240 | $164,650 |
| Biochemist | $94,270 | $52,640 | $169,860 |
| Biological Technician | $46,340 | $30,440 | $74,600 |
| Microbiologist | $84,400 | $45,690 | $156,360 |
Related Master's Degrees to Consider
Online Master's in Biomedical Sciences
Earning a master's degree in biomedical sciences gives you the qualifications needed to launch a career in public health or disease prevention. These programs cultivate competency in the main tools and concepts scientists use to better understand human health. Study topics include pathophysiology, immunology, and the life sciences.
Online Master's in Health Informatics
This degree integrates the medical and computing sciences, building multidisciplinary skills in new and emerging technologies designed to improve healthcare delivery. If you're interested in subfields like bio-inspired computing or the information processing aspects of biotechnology more generally, health informatics is a solid alternative to biotechnology.
All biotechnology efforts are ultimately rooted in basic biological processes, and this degree gives you the chance to study those processes in more detail. It develops advanced knowledge in areas like epidemiology, food science, and microbiology, giving you additional qualifications if you plan to work in lab or research-based settings.