Written By


last updated

08/29/2023
If you're ready to embark on a journey toward a challenging yet meaningful career, pursuing a bachelor's degree in nursing might the right choice for you. Whether you're fresh out of high school, a college grad itching for a career change, or a licensed registered nurse interested in harnessing new knowledge and developing stronger leadership skills, Virginia has a nursing program for you.
From the bustling streets outside DC to the idyllic scenery of the Blue Ridge Mountains, Virginia's landscape is as diverse as its population, which is in need of competent and compassionate nursing professionals. You may be interested in earning a BSN degree and working in Virginia, but where do you start? That's where we come in. This guide will serve as your compass as you navigate the often-complicated path toward a bachelor in nursing degree.
Throughout this guide, we not only spotlight some of the state's best bachelor's in nursing programs, but we also dive into the pivotal criteria that can help you determine the best school for you. Read on as we introduce Virginia's best BSN programs, what makes them unique, and how they can help you along your path toward a meaningful healthcare career.
Top BSN Programs in Virginia 2023
Virginia is home to a solid roster of quality BSN programs, including online and hybrid options that offer a flexible delivery without compromising quality. From the University of Virginia to Marymount University, the state's varied BSN options ensure that there is a nursing program to meet the needs of every student. Continue reading to see which programs top our list.
Marymount University

Located outside Washington, DC, in Arlington, Virginia, Marymount University is a private Catholic institution that offers an accelerated BSN program ideal for students looking for a career change. This program is designed to allow individuals with a non-nursing bachelor's degree to complete BSN requirements in as few as 16 months, during which time they gain the theoretical knowledge and clinical skills needed to earn their RN license and jumpstart their careers.
Students complete coursework online while tackling hands-on clinicals and an in-person campus residency. As students work through this 16-month program, they take essential courses in health assessment, mental health promotion and illness management, research and evidence-based practice, and more.
Old Dominion University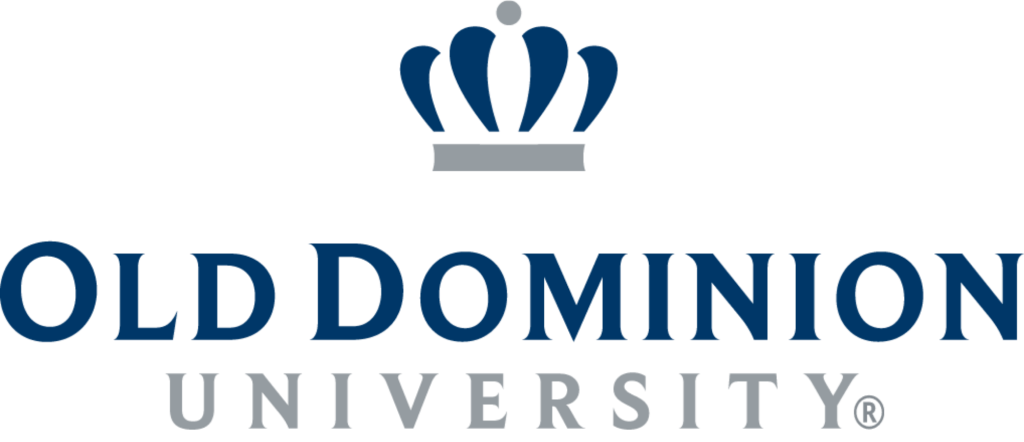 Based in Norfolk, Virginia, and founded in 1930, Old Dominion University is home to an online RN-to-BSN program that full-time students can complete in 18 months or fewer. This flexible online program utilizes an asynchronous delivery, allowing nursing students to access course content whenever is most convenient for them.
Throughout this RN-to-BSN program, nursing students tackle essential courses such as theoretical foundations of professional nursing, nursing informatics, nursing leadership, and community health nursing. Before graduation, online students complete a degree-culminating transition to baccalaureate nursing practice course. Prospective students must hold an associate degree in nursing with an active and unrestricted RN license.
In addition to Old Dominion's standard bridge program, the school partners with Virginia community colleges to facilitate local ADN nursing graduates' transition to their BSN program.
The University of Virginia

The University of Virginia is the state's flagship public institution and offers a number of nursing degrees. Among the school's standout nursing programs is a hybrid RN-to-BSN program that students can complete on a part-time basis in just two years. With just one in-person class per month, this flexible program is ideal for working nurses seeking to expand their career opportunities while keeping up with their personal and professional obligations.
RNs transferring into this bridge program must complete a minimum of 30 credits at UVA and tackle courses such as foundations of professional nursing, introduction to health policy, issues in clinical nursing practice, and population and public health nursing perspectives. Prospective students must hold an associate degree in nursing with an active and unencumbered RN license. UVA guarantees admission to Virginia community college graduates who meet admission requirements.
Prospective students can apply online and must include a completed application with academic transcripts, official TEAS scores, a writing sample, and one letter of recommendation. Applicants must also complete an admission interview. Any prerequisite coursework must have been completed in the past ten years.
A Look at the Benefits of BSN Programs in Virginia
Virginia BSN programs offer a long list of advantages for current and aspiring nurses, including access to opportunities and associations that can enhance your skills and propel you toward a fulfilling career. Continue reading as we dive into the three of the greatest benefits that these programs bring to the table.
Diverse Population
From urban centers to the hills of rural Appalachia, Virginia's diverse population enriches the educational experiences of BSN students by offering up unique opportunities to interact with a broad spectrum of patients and populations. This exposure equips the next generation of nursing leaders with insights into diverse medical challenges while cultivating cultural sensitivity, preparing graduates to deliver effective and inclusive healthcare.
Research and Innovation Opportunities
Some of the best BSN programs in Virginia place a strong emphasis on research and innovation, a compelling draw for students interested in cutting-edge healthcare advancements. BSN programs in the state offer aspiring nurses the chance to engage in groundbreaking research projects, fostering a dynamic learning environment that enhances both their academic journey and the advancement of healthcare best practices.
Strong Professional Associations
BSN students in Virginia can lean on professional nursing connections to enhance their careers at every step of their journey. These associations offer abundant resources, unwavering support, and valuable networking opportunities. These networks empower BSN graduates to seamlessly transition into the field or into new roles, tapping into a wealth of knowledge, experience, and personal connection within the state's vast healthcare community.
Criteria to Consider When Choosing BSN Programs in Virginia
Choosing the right program is vital as you embark on your Virginia-based BSN journey. Your program will play a critical role not only in your education but in your future contributions to the healthcare field. By prioritizing accreditation, NCLEX-RN pass rates, and a holistic curriculum, future nurses can lay a sturdy foundation for their careers while positioning themselves for leadership roles in the state's dynamic healthcare landscape.
Accreditation
Accreditation is essential to a program's reputation; it ensures that students receive a quality education that meets licensing requirements. This stamp of approval comes from the Commission on Collegiate Nursing Education (CCNE) or the Accreditation Commission on Education in Nursing (ACEN) and guarantees that schools provide a comprehensive nursing education that meets professional standards and equips graduates with the skills and knowledge necessary to provide competent care in the nursing field.
NCLEX Preparation & Pass Rates
High NCLEX-RN pass rates demonstrate a program's effectiveness in preparing nursing students for licensing exams. A strong pass rate signals that a program provides thorough instruction of a curriculum that aligns with exam content. It also showcases a program's commitment to producing competent, capable, and compassionate nurses ready to excel after graduation.
Well-Rounded Curriculum
A well-rounded curriculum goes beyond textbooks, fostering critical thinking, ethical care, and a comprehensive understanding of foundational nursing topics. By exploring diverse subjects and healthcare challenges, students learn to approach healthcare challenges holistically, equipping them with the skills they need to provide inclusive care while quickly adapting to the needs of individuals and populations.
Types of BSN Programs in Virginia
If you've spent some time reviewing your BSN options already, you probably know that plenty of pathways exist for earning this degree – so much so that it can seem confusing. In this section, we break down the many kinds of BSNs and provide explanations to help determine which suits your needs.
Accelerated BSN Programs
Let's say you already earned a bachelor's degree in something like sociology or physics, but you find yourself wanting to move into nursing. Accelerated BSN programs help students with an unrelated bachelor's degree earn the required credentials in a shorter time frame. These programs can take as few as 12 months and build on existing general education coursework in your transcript to provide an accelerated path toward nursing.
Examples of Virginia Nursing Schools with This Program
Direct Entry BSN Programs
A direct entry BSN program might be the right option if you're a motivated and focused incoming first-time student who knows they want to study nursing. Rather than completing two full years of general education courses before getting admitted to a BSN program, the direct entry pathway guarantees you admittance from the start. You also get to engage with nursing curricula and start working with the nursing department earlier than traditional students.
Examples of Virginia Nursing Schools with This Program
LPN to BSN Programs
If you've been working as a licensed practical nurse for a time and now want to enhance your credentials, an LPN to BSN program can get you into a registered nursing position in just two to three years. These accelerated bridge programs build on the knowledge you gained while completing an LPN degree or diploma and provide the training you need to upgrade your title–and salary. Many of these programs are offered in a hybrid model, meaning you can do all your theoretical classes online and your clinicals in person.
Examples of Virginia Nursing Schools with This Program
Online BSN Programs
Fully online BSN programs don't exist for students without previous clinical experience, given that this portion of the degree must be done in person. That said, many hybrid BSN programs now exist. This allows you to complete all general education and theory-based nursing courses from the comfort of your home and save all clinical training components for in-person settings. These programs typically require about four years of full-time study.
Examples of Virginia Nursing Schools with This Program
RN to BSN Programs
With more employers seeking registered nurses with BSNs rather than diplomas or ASNs, RN to BSN programs have become increasingly popular. Frequently offered entirely online, these two-year degrees provide the training and qualifications needed to update your credentials and become a baccalaureate-prepared nurse. Because you already possess clinical experience–and an active RN license–you can skip in-person requirements and fit training into your existing work schedule.
Examples of Virginia Nursing Schools with This Program
Traditional BSN Programs
When you think of a standard BSN, you're likely thinking of a traditional BSN program. These degrees are structured to accommodate first-time college students who have earned a high school diploma or GED and want to become registered nurses. Traditional BSNs typically require four years of full-time study and include both general education and nursing coursework. Most of these programs exist in an entirely in-person format, although a few hybrid options may be available.
Examples of Virginia Nursing Schools with This Program
FAQs About BSN Programs in Virginia
With so many BSN options available in the Old Dominion, you probably still have some questions you'd like answered. Deciding on a BSN is a big step, and you want to have all the necessary information at your fingertips. Keep reading to get answers to some of the most common questions.
Can I work while pursuing a BSN in Virginia?
Simply put, it depends on the program you select and its scheduling flexibility. Some schools, such as the University of Virginia, provide part-time BSN options designed to accommodate students who want to work while completing their studies. In this program, online learners visit campus once a month; the rest of their coursework takes place online. Others may require in-person attendance but provide a curriculum with fewer courses per semester.
Are there specific prerequisite courses I need to take?
This is also bound to vary from program to program. Traditional BSNs only require applicants to hold a high school diploma since they're typically recent high school graduates, as is the case at George Mason University. Conversely, programs like an RN to BSN set specific prerequisites. At South University, applicants must provide transcripts from an accredited ASN or nursing diploma program showing they have completed the appropriate theoretical and clinical coursework.
Are online BSN programs in Virginia accredited?
Any BSN program in Virginia that you consider attending should hold proper accreditation, including online programs. At George Mason University in Fairfax, for instance, the School of Nursing offers BSN programs accredited by the Commission on Collegiate Nursing Education and approved by the Virginia Board of Nursing. Failing to attend an accredited program can result in issues transferring credits, receiving licensure, and finding a job, so take this part of the search process seriously.
How do BSN programs differ from other nursing programs?
BSN programs differ from other nursing degrees in many ways, from length, to graduates salaries, and beyond. BSN programs can last between 12 months and four years, depending on the level of experience and type of credential you have when you begin the program, while ADN programs take an average of two years. Graduates of BSN programs qualify for RN positions that offer average annual salaries upwards of $70,000, while graduates of MSN programs (that require students to possess a BSN), make six figures, on average, as nurse practitioners, nurse educators, and nurse midwives.
Employment and Salary Trends for Virginia BSN Nurses
Earning a BSN qualifies you for several different roles, including those as nurse educators, health policy nurses, and forensic nurses. However, since most graduates work as RNs, we've dedicated this section to those positions and their salary potential and job availability.
Earning Potential with a BSN in Virginia
Earning a BSN is an appealing route for first-time learners and working nurses alike, thanks in part to the promise of attractive salaries. The average RN salary across the state is $76,900 annually, but differs according to where you live. In Harrisonburg, for instance, the median salary is $62,390–likely due to the lower cost of living. Conversely, RNs in Winchester earn nearly $80,000 annually.
| Area | Occupation | 10th Percentile | Median | 90th Percentile |
| --- | --- | --- | --- | --- |
| Virginia | Registered Nurses | $59,170 | $76,900 | $100,990 |
| Blacksburg-Christiansburg-Radford, VA | Registered Nurses | $48,400 | $60,770 | $90,200 |
| Charlottesville, VA | Registered Nurses | $52,830 | $78,930 | $100,390 |
| Harrisonburg, VA | Registered Nurses | $48,920 | $62,390 | $100,990 |
| Lynchburg, VA | Registered Nurses | $57,240 | $72,850 | $92,440 |
| Richmond, VA | Registered Nurses | $59,640 | $77,450 | $100,510 |
| Roanoke, VA | Registered Nurses | $48,850 | $67,520 | $94,800 |
| Staunton-Waynesboro, VA | Registered Nurses | $59,640 | $75,040 | $79,160 |
| Virginia Beach-Norfolk-Newport News, VA-NC | Registered Nurses | $59,640 | $77,030 | $100,990 |
| Winchester, VA-WV | Registered Nurses | $62,160 | $79,320 | $100,990 |
Source: Bureau of Labor Statistics, May 2021
The Job Market for Virginia BSN Nurses
If you want a position that provides job stability, becoming a registered nurse is a sound choice. Data provided by the Bureau of Labor Statistics shows that jobs for Virginia-based nurses are poised to increase by 8.3% between 2020 to 2030, leading to the creation of more than 5,500 new jobs. Additionally, the BLS anticipates that nearly 4,200 existing jobs will open each year, due to RNs changing jobs or retiring.
| | New Jobs (2020-2030) | Job Growth Rate (2020-2030) | Average Annual Openings (2020-2030) |
| --- | --- | --- | --- |
| RNs in Virginia | 5560 | 8.3% | 4190 |
Source: Projections Central