Written By


last updated

08/03/2023
As a hardworking LPN, you know that nursing is one of the hardest jobs out there. It can be physically demanding, time consuming, and emotionally exhausting. However, if you are like most dedicated and compassionate nurses out there, you are constantly looking for ways to elevate the level of care that you deliver on a daily basis. Furthering your education through an online LPN to RN program in Connecticut is a great way to do so. In fact, according to interviews with nurses and other healthcare professionals, one trait of a stellar nurse is an ever-present desire for learning.
So, if going back to school is something you have been considering, now is an excellent time to take the plunge. Connecticut's online LPN to RN programs can accelerate your journey toward an associate's degree that will enhance your career and life. We have prepared the following guide to introduce you to a few of the programs available and learn about the common aspects and components of them. Keep reading get started on your educational journey today.
Program Spotlights: Top Online LPN-RN Programs in CT
A good place to start your research into LPN to RN programs in Connecticut is by taking a look at some of the options that are available to you. To help you out, we have spotlighted two hybrid programs in the section below that have the flexibility to make your journey much smoother. Check them out to get started on finding the program that fits you best.
Achieve Test Prep's LPN to RN Program

Although Achieve Test Prep isn't a college itself, the company's test prep program supports nursing bridge programs by preparing students to pass credit-by-exam tests, which enables them to finish their studies quicker and cheaper. Prospective students can start out by getting a free evaluation from one of the company's academic advisors who individually assesses each candidate's situation to determine the best path forward. The advisor takes stock of credits from prior classes, evaluates potential credits from past work experience, and determines how many prerequisite credits the individual can get through testing. The academic advisor also researches which participating accredited nursing school will offer the student the quickest, most affordable route to RN degree completion.
The company's online test prep courses are led by expert instructors, many of whom themselves are nurses. The flexible classes are offered during the day, at night, and even on Saturdays. Achieve's average customer pass rate is currently 94%, but the company also offers an exam fee guarantee that reimburses students in the event that they fail a test two times within six months of completing a prep course. Furthermore, Achieve 911 offers struggling students one-on-one tutoring or a complete prep course retake—both at no cost. The company reports that compared to completing full college courses, their prep courses save students eight weeks and $765 per course, on average. And, although financial aid is not applicable to their prep programs, students may be eligible for special discounts.
Charter Oak State College's LPN to RN Bridge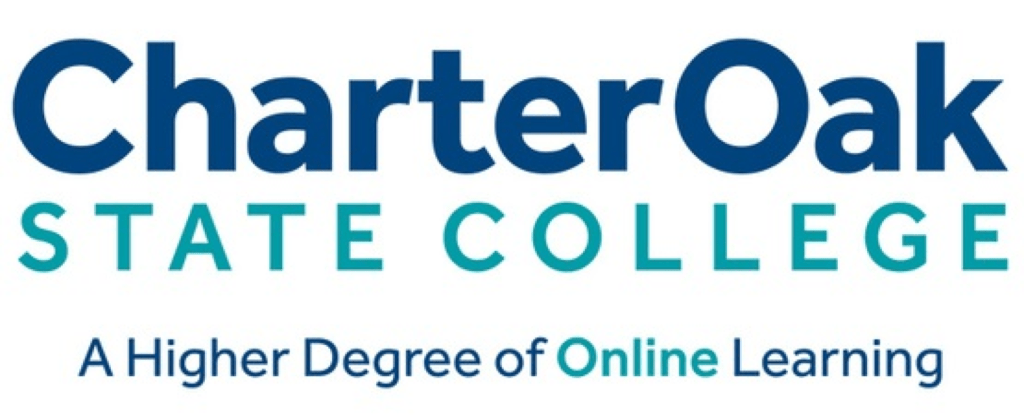 Charter Oak State College offers a three-credit bridge course (NUR 190) that allows licensed Connecticut LPNs to enter the third semester of an associate degree registered nurse (ADRN) program at another participating college in the state. Before applying to take the bridge course as a visiting student, candidates must already be admitted to an ADRN program, receive approval from the director of their chosen program, and ensure that they have already completed all other course requirements (those not satisfied by the bridge course) necessary for entering the second year of their chosen associate program.
The content of the bridge course is designed to cover first-year ADRN program topics and address information not covered in LPN programs. It spans five weeks and expands on and introduces topics such as the nursing process, utilization of critical thinking skills, sound decision-making principles, communication processes, and the responsibility differences between the LPN and RN roles. After passing the bridge course with at least an 80%, students can enroll in a one-to-two credit practicum course through their home school. Charter Oak's bridge course is approved by the Articulation Oversight Committee of the Connecticut League for Nursing Deans and Directors Council. Students pay standard undergraduate tuition rates of $329 per credit, bringing the total cost of the bridge program to $987.
What to Expect From Online LPN-RN Programs in CT
As Goodwin University in Hartford explains, the learning acquired at the ADRN level is more in-depth than the surface-level information students encounter in LPN education programs. Although both roles require hands-on learning, the topics covered in the classroom at the RN level are more complex. For example, at the LPN level, students learn topics such as workplace and patient safety, disease prevention, pharmacology, and biology. In contrast, instruction at the RN level expands to cover topics including anatomy and physiology, psychology, microbiology, nursing skills development, and complex health problems. Furthermore, the real-world supervised experiences that are incorporated into core nursing classes at the RN level focus on developing students' clinical reasoning and ability to deliver patient-centered care. With a supervised experience, you will also have someone giving you feedback that will be integral when you enter the workforce post-graduation.
In addition to courses relevant to the profession, the associate's degree will also require general education classes such as sociology, literature and composition, humanities, and fine arts. These courses allow students to become more well-rounded by developing their critical thinking skills and diverse ideas.
Although LPN to RN programs may vary slightly in the courses they require, there are a few common requirements in every program. In the section below, you can learn about five courses commonly required by programs in Connecticut.
Common Courses
Lifespan Development
Overview of all stages of human development from birth to death. Examines physical, cognitive, and psychosocial aspects through the lens of various theoretical frameworks.
Literature and Composition
Focuses on critical reading and writing skills through analysis of literary genres such as prose, poetry, drama, and fiction. Students write papers in which they analyze and interpret selected literary pieces.
Nursing in Health and Illness III
Combines lecture and real-world experiences that focus on providing safe, patient-centered care and understanding the nurse's role in coordinating and managing care.
Nursing in Health and Illness IV
Combination of lecture and real-world experiences that expands and builds on skills gained through Nursing in Health and Illness III. Through clinicals, the student is presented with opportunities to demonstrate knowledge, skills, and attitudes (KSAs) that reflect understanding of the RN's leadership and management roles within the healthcare team.
Transition to Professional Nursing Practice
Focuses on advanced concepts of nursing, including evidence-based practice, healthcare policies and economics, leadership, professionalism, quality improvement, and systems-based practice. Emphasizes clinical judgment and sound decision-making in a variety of healthcare settings.
Online vs Hybrid vs On-Campus: Know Before You Go
In order to be successful in an LPN-RN program, it is important to understand the ins and outs of the various learning formats that are available so that you can pick the one that best suits your needs. Keep reading below to explore the main delivery formats for LPN-RN programs in Connecticut.
Hybrid
Hybrid programs are a combination of in-person and online learning. This format usually requires students to complete regular classwork (quizzes, tests, projects, etc.) online while meeting on campus for specific lab requirements and clinicals. A few courses within hybrid programs may also have certain predetermined in-person meeting times. In general, hybrid programs allow learners to absorb academic material at their own pace (as long as they are submitting work by deadlines) and then apply that knowledge to real-world clinical experiences.
Online
In fully online programs, all coursework and other requirements are 100% remote with no in-person requirements. One important distinguishing characteristic of fully online programs is whether the instruction is asynchronous or synchronous. Students in asynchronous programs don't have to log in at set times and can complete their work at their own pace, and those in synchronous programs will have to attend class at a specific time and date, but in a virtual format. However, since nursing education requires hands-on clinical experience, no program can be completed 100% online.
In-Person
The traditional delivery method for nursing programs is in-person. In this format, students attend all classes and labs on a college campus and report to various rotations where they put their learning into practice. Students with strong interpersonal learning styles benefit from this style of instruction because it allows them to get immediate feedback and input. However, a fully in-person program may be inconvenient for individuals trying to balance school with work.
Common Components of LPN-RN Programs in CT
There are some foundational components that you should consider when considering any LPN-RN bridge program in Connecticut. For example, what does it take to actually gain admission into the program? What does it cost? How long will it take? Continue reading in the section below to get answers to these questions and more.
Admission Requirements
The Connecticut Articulation Model for Nurse Educational Mobility allows LPNs to leverage their existing nursing education toward a higher nursing degree. In order to begin the LPN-RN bridge process, candidates must hold a valid, unencumbered LPN license in the state of Connecticut. If that requirement is in place, the candidate must then seek admission to a participating school through the Connecticut Community College Nursing Program and get approval from the nursing program director to take the three-credit bridge course through Charter Oak State College. Once this course is completed with a minimum score of 80% and any school-specific requirements are fulfilled, the student will be cleared to take the prerequisite one-to-two credit practicum course through the home school and afterward proceed to advanced placement in the third semester of the full program.
Cost
There are several factors involved with calculating the approximate cost of a Connecticut LPN-RN program. First of all, the accelerated nature of the program means that students enter their full study programs in the third semester of courses. Therefore, the tuition for two semesters (the third and fourth) must be added to the cost of the bridge course through Charter Oak State College, which is $987. Furthermore, students must complete an additional one-to-two credit practicum at their home college, and this cost varies according to the specific school's tuition rates. With these factors in mind, the average cost of completing an LPN-RN program in Connecticut is around $6,791. One of the most affordable programs is the one at Naugatuck Valley Community College, which costs about $6,191 total. Meanwhile, the program at Capital Community College is a bit pricier at about $7,748. Another important financial consideration is non-tuition expenses related to your program. This information packet from the Connecticut Community College Nursing Program contains a table with examples of such expenses, including books, uniforms, laptop, clinical fees, health tracking, toxicology screening, and more.
Length
The education and experience a student receives at the LPN level renders them eligible for advanced placement in a full ADN program. In fact, the Connecticut articulation model specifies that the minimum number of credits that can be awarded from an LPN toward an ADN is 12. On average, this accelerated approach should take about a year. However, if the student has additional gaps in prerequisites, it may take closer to two years to finish.
Prerequisites
Before a student can be accepted into a program, they must ensure that all necessary prerequisite courses are taken care of. Although these courses vary from school to school, most colleges list specific prerequisites within the overall program of study. For example, the prerequisites listed in the course of study at Capital Community College are physiology I & II, English composition, intermediate algebra, and chemistry. This particular list is a fairly good representation of some of the most commonly required prerequisite courses in LPN-RN programs.
LPN vs RN in Connecticut: Job and Earnings Outlook
The differences in wages and employment prospects between LPNs and RNs in Connecticut are significant. Overall, registered nurses find themselves in a much more favorable position when it comes to employment opportunities and earning potential. Take a look at the analysis of these factors below and see for yourself why becoming an RN is a wise decision.
Earnings
A comparison of the wages of LPNs and RNs in Connecticut's metropolitan areas reveals that a shift from LPN to RN results in an average earnings increase of 51%. The greatest difference between the two roles exists in Danbury, where LPNs earn an annual median wage of $59,760 and RNs earn an average of $100,870 per year. Even the most modest wage increase—$60,470 versus $79,800 in Hartford is still an impressive 32% increase. Overall, the wages for both LPNs and RNs in Connecticut's metropolitan areas are comparable to the comprehensive statewide averages of $60,120 and $83,860, respectively. And compared to the national averages of $55,860 for LPNs and $89,010 for RNs, Connecticut's compensation for these roles is quite generous.
| | LPN Annual Median Wage | RN Median Annual Wage | Earnings Increase |
| --- | --- | --- | --- |
| Bridgeport-Stamford-Norwalk, CT | $62,990 | $84,600 | 34% |
| Connecticut | $60,120 | $83,860 | 39% |
| Danbury, CT | $59,760 | $100,870 | 69% |
| Hartford-West Hartford-East Hartford, CT | $60,470 | $79,800 | 32% |
| New Haven, CT | $59,770 | $95,220 | 59% |
| Norwich-New London-Westerly, CT-RI | $59,260 | $92,870 | 57% |
| Waterbury, CT | $59,080 | $92,260 | 56% |
Source: Bureau of Labor Statistics, May 2021
Job Outlook
The job outlook for RNs in Connecticut is generally more favorable than the outlook for LPNs. According to long-term occupational projections, the job growth for LPNs in Connecticut is only expected to increase 1% over the next decade, whereas employment for RNs is estimated to grow 3.9%. Furthermore, as recently reported in the Connecticut Mirror, there is a statewide shortage of RNs that is only expected to worsen in the next several years. In fact, that particular source specifically notes that as of August 2022, Connecticut had only 9.52 registered nurses per 1000 members of the population. This fact, paired with the national nursing shortage means that RNs are well poised for employment prospects.
New Jobs
(2020-2030)
Job Growth Rate
(2020-2030)
Average Annual Openings
(2020-2030)


New Jobs (2020-2030)
Job Growth Rate (2020-2030)
Average Annual Openings (2020-2030)
LPNs in Connecticut
80
1%
610
RNs in Connecticut
1360
3.9%
1960
Source: Projections Central