Written By


last updated

08/03/2023
Like much of the United States, Massachusetts hospitals and other medical facilities are in dire need of more nurses of all types—from licensed practical nurses (LPN) to registered nurses (RN) to advanced practice registered nurses (APRN). That said, the demand for RNs is much higher than that for LPNs. A 2020 to 2030 growth projection shows a growth rate of around 12.2% for RNs while the growth rate for LPNs is about half that, at just 6.7%.
There are several academic pathways to becoming an RN, one of the most common of which is earning an associate degree in nursing. These programs take most students two years to complete, but can take as little as a year for those enrolled in an online LPN to RN nursing program in Massachusetts. These programs save time by building on your prior schooling and work experience as an LPN.
Let's do a deep dive into these online LPN to RN bridge programs, including how to apply, what to expect as a nursing student, and what sort of professional prospects you'll enjoy after you graduate.
Top Online LPN-RN Bridge Programs in Massachusetts
Massachusetts may be a small state, but that doesn't mean you won't have a wide variety of LPN to RN bridge programs to choose from. Many of these are traditional in that classes take place on campus. But other programs allow students to complete some of their coursework online. We've identified a few schools with online learning options and have spotlighted three that stand out in terms of structure, cost, and education quality.
Labouré College of Healthcare

The LPN to RN: Advanced Placement program at Labouré College of Healthcare is accredited by the ACEN and provides an accelerated pathway for LPNs to earn an associate degree in nursing. The curriculum allows students to complete the program in as little as 12 months. Many students complete the program on an accelerated timeline by earning credit by examination. For instance, students can take the HESI exam to get credit for the Fundamentals and Maternity/Pediatrics courses. Students can also take general education classes, like arts and sciences, either online or on campus. While taking these courses online isn't necessarily faster, the greater scheduling flexibility means it's easier for students to fit these courses into their busy schedules. The admissions process is equally flexible, with an open application period and three start dates throughout the year.
Fitchburg State University

As we've discussed, earning an associate degree in nursing is the quickest way to go from LPN to RN. However, it is not necessarily the best way to maximize your potential for professional growth. If you're willing and able to spend a little more time in school, earning a bachelor's degree in nursing may be the option for you. The LPN to BS in Nursing Bridge Program from Fitchburg State University is perfect for LPNs interested in becoming baccalaureate prepared registered nurses, while still spending a minimal amount of time in school.

This program is CCNE-accredited and has a 120-credit accelerated curriculum that combines day and evening classes on-campus with in-person clinicals. Students can further accelerate their course of study by testing out of select course requirements through the College Level Examination Program (CLEP). Students also take courses year-round, with classes during the spring, fall, and summer semesters.
Cape Cod Community College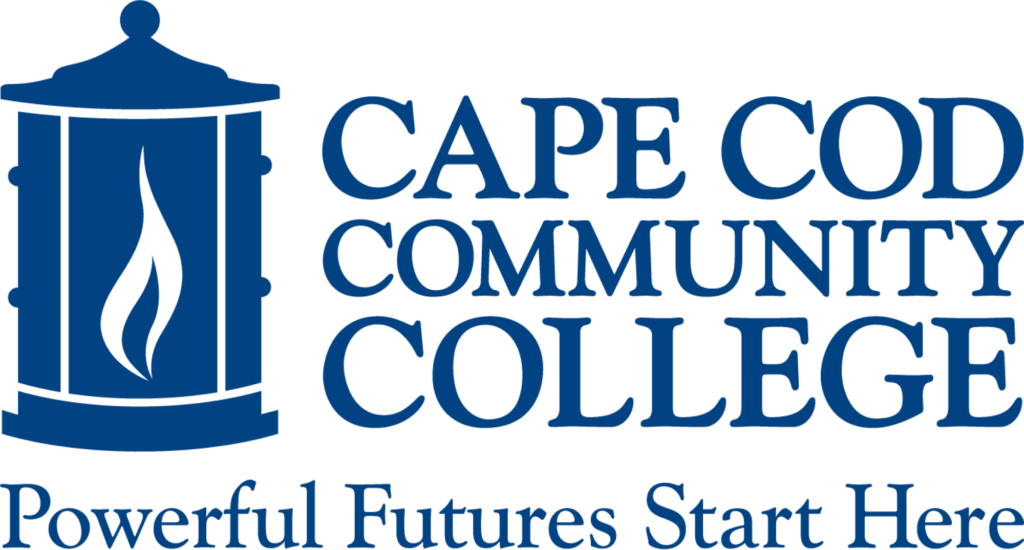 The Associate Degree in Nursing Program offered by Cape Cod Community College is ACEN-accredited and serves as an excellent springboard for a future career as an RN. In fact, 96% of its 2020 graduating class were employed as RNs within one year of graduation.
To best accommodate the various backgrounds and scheduling needs of its students, the nursing program offers three academic pathways, one of which is the LPN to RN Transition Option. Applicants to this highly competitive program must submit an essay and complete seven prerequisite courses including English composition, general and developmental psychology, biology, and anatomy and physiology. In addition to passing grades in the required general education and science courses, applicants are required to prove that they hold an unencumbered LPN license at the time of their application to the program. Accepted students are also required to take the LPN in Transition course the summer before their first fall semester.
Learning Outcomes in a Massachusetts LPN to RN Bridge Program
Despite having both nursing experience and past academic training, you'll still be required to complete both didactic coursework and in-person clinicals. In addition to these nursing-specific class requirements, you'll also have to complete several general education courses as a part of your LPN to RN bridge program.
You may be able to take these general education courses online, even if you're not currently enrolled in an online Massachusetts-based LPN to RN program. This is particularly helpful if you're applying to LPN to RN programs that require some or all of the general education courses to be taken prior to enrolling.
For example, Cape Cod Community College requires applicants to take English Composition I and II before applying to the nursing program. Some online LPN to RN programs in MA offer some of the core nursing classes online, as is the case with Bristol Community College's eHealth nursing track. This allows students to complete classroom learning online, but still meet in-person for clinicals, exams, and assessments.
While the specific means of instruction vary across Massachusetts LPN to RN bridge programs, all accredited degree programs cover the nursing theories and skills you'll be expected to know as a working RN. Regardless of what program you enroll in, you can expect to take classes comparable to those listed below.
Common Courses
Healthcare Ethics
The delivery of healthcare can sometimes lead to situations where medical practitioners must balance the various interests and concerns of the patient, the patient's family, and society. This course explores these challenges and teaches students the various theories and professional standards that RNs must consider.
Microbiology
Students will gain foundational knowledge about microorganisms, with special attention to how microbes affect humans in terms of disease and infection. This course will address concepts such as bacterial and viral behavior and function by looking at the cellular and genetic processes underlying these organisms.
Issues in Professional Nursing
This course teaches nursing students how to transition to their future careers as registered nurses. The course looks at potential legal, cultural, and ethical issues and challenges they can expect to face, as well as the role RNs plays within a healthcare team.
Trends in Nursing
This class begins by reviewing the history of nursing practice and how it fits into today's nursing profession. Multiple aspects of nursing care will be examined, including leadership, administration, patient safety, legal requirements, information technology, conflict management, and team communication.
Nursing Clinical IV
This is the final course in a series of clinical courses students are required to complete. It takes a bigger-picture approach to healthcare, with a special focus on delegation, collaboration with other healthcare providers, and application of evidence-based practices.
LPN-RN Program Delivery Options in Massachusetts
Many of the LPN to RN bridge programs in MA will deliver the entire curriculum using in-person learning methods, whether it's in the classroom, in a lab, or at a real-world healthcare facility. This makes sense, given the hand-on nature of nursing education and practice.
However, it's possible that some academic requirements for an associate degree in nursing can be completed online. In this section, we look at how schools can differ in the delivery of their online and on-campus nursing curriculums.
Hybrid
All LPN to RN online nursing programs in MA are hybrid in nature. This means some of the curriculum can be completed online and some in-person. Programs only differ in which classes they offer through distance learning formats.
Some schools will offer only the general education and/or prerequisite courses online, as is the case with Labouré College of Healthcare's LPN to RN: Advanced Placement program. Other programs, like the associate degree nursing program from Bristol Community College, also offers some of the nursing courses online, although parts of these classes (like exams and clinicals) may take place in-person or on-campus.
Online
There are no board approved or accredited LPN to RN programs in Massachusetts that are 100% online. If a school says it offers an online RN nursing program, it is most likely referring to the fact that all didactic learning requirements can be completed online. However, students will still need real-world training in the form of in-person clinicals or practicums.
In-Person
Most LPN to RN nursing programs in MA are conducted in-person, meaning all classes and clinicals are completed on campus and at approved medical sites. To better accommodate the scheduling needs of students, these in-person programs may offer courses on a part-time basis and/or during the evenings. However, because of ubiquity of online learning, even on-campus LPN to RN programs have at least a few courses available online. These are often prerequisite and general education classes.
FAQs for LPN-RN Bridge Programs in Massachusetts
Finding the right nursing program will be different for everyone, with the ultimate decision likely coming down to personal preference and cost. However, to help decide if an online LPN to RN program in MA is the right path for you, you'll want to answer a few questions first.
How long are LPN-RN bridge programs?
It depends primarily on how the LPN to RN bridge program curriculum is arranged and your prior educational background. This means program completion times can range from about one year (Northern Essex Community College) to two years (Mount Wachusett Community College). If you've already taken your prerequisite and general education classes prior to beginning your bridge program, you'll likely be able to graduate in about a year. However, some online LPN to RN programs in MA will incorporate general education and prerequisite courses into the nursing curriculum. Alhtough this means you will have to meet fewer academic requirements for admission, this means it will also likely take closer to two years for you to graduate.
What are the admission requirements for LPN to RN programs in Massachusetts?
Every school's admission process is different. For example, some LPN to RN bridge programs may require an entrance exam (they may also differ on which exams they accept and with what minimum scores). Additionally, they may differ on the prerequisites needed to apply and with what minimum grade.
When required, prerequisites typically include biology, writing, introduction to psychology, and anatomy and physiology. Programs like that at Mount Wachusett Community College, require students to have earned at least a C+ grade in the math and biology prerequisite courses, but grade requirements vary across courses and programs.
Prerequisites may also depend on student's prior educational background. At Labouré College of Healthcare, students with no prior college coursework must take at least two years of math and one year of science (with lab). But students with an associate degree only need one three-credit college-level algebra course and one four-credit college-level life science course (with lab).
Regardless of what a school requires for admission, you can expect to provide or complete the following:
Nursing program application
Official transcripts of any college courses previously taken
Proof of a current LPN license in good standing
What is the cost for LPN to RN programs?
The cost of a typical LPN to RN online program in Massachusetts depends on both how much coursework you've completed prior to enrolling, and whether your program is offered through a private or public institution. Private schools are typically more expensive; the tuition rate at the Labouré College of Healthcare is $1,025 per credit for core nursing classes and $675 per credit for general education courses. In contrast, public schools, like Bristol Community College, charge in-state students just $220 per credit. Out-of-state students pay $426 per credit, which is significantly more, but still less than tuition at private schools.
What should I look for in an LPN to RN program in Massachusetts?
For most prospective LPN to RN students, cost and school location will be the two biggest factors in deciding which program to enroll in. Whether you're choosing between two or more promising programs or are just beginning to put together a list of options, these characteristics are worth considering.
First, make sure the program has full approval from the Massachusetts Board of Registration in Nursing. If a program you're considering doesn't have this approval, you likely won't be able to practice as an RN after you graduate.
Second, apply to a program that's accredited by the Commission on Collegiate Nursing Education (CCNE), the NLN Commission for Nursing Education Accreditation (NLN CNEA), or the Accreditation Commission for Education in Nursing (ACEN). This isn't as important as board approval, but it offers you (and your prospective employers) extra reassurance as to the quality of your education.
Lastly, check the first-time NCLEX-RN exam passage rates. The higher the rates, the better, but try to avoid programs with rates that fall well below the state average. This is an indication that the curriculum and/or instructors don't do a sufficient job of preparing nursing students to become RNs.
LPN vs RN in Massachusetts: A Look at Expected Earnings and Outlook
Massachusetts nurses are in high demand, so new nursing graduates can expect promising job prospects after graduation. Moreover, the pay and number of job offers a registered nurse can expect is higher than that of a licensed practical nurse. Let's take a look at some numbers to see how big this difference is.
Earnings
Registered nurses in Massachusetts make a fair amount more than their LPN counterparts. The statewide annual median for RNs is $94,960 while LPNs have a lower (although still respectable) annual median income of $60,190.
Employment location can play an important role in pay. For example, RNs in the Boston-Cambridge area have an annual median salary of $95,430 while RNs in Pittsfield, MA can expect a yearly median income of $75,270. The chart below provides additional income information for LPNs and RNs in other parts of the Commonwealth.
| | LPN Annual Median Wage | RN Median Annual Wage | Earnings Increase |
| --- | --- | --- | --- |
| Barnstable Town, MA | $61,300 | $79,560 | 30% |
| Boston-Cambridge-Nashua, MA-NH | $60,580 | $95,430 | 58% |
| Leominster-Gardner, MA | $58,400 | $78,670 | 35% |
| Massachusetts | $60,190 | $94,960 | 58% |
| New Bedford, MA | $59,020 | $77,030 | 31% |
| Pittsfield, MA | $57,510 | $75,270 | 31% |
| Springfield, MA-CT | $58,920 | $78,070 | 33% |
| Worcester, MA-CT | $59,630 | $94,370 | 58% |
Source: Bureau of Labor Statistics, May 2021
Job Market
The overall demand for nurses is strong in the United States, with a 2020 to 2030 growth projection of 9% per Projections Central. However, Massachusetts expects its RN workforce to grow at a rate of 12.2% over that same time period. It's expected that there will be an additional 10,700 RNs working in Massachusetts by 2030, with the number of expected RN job openings each year just shy of 6,000. Most of these job openings will likely be found in the major cities and metropolitan areas of Massachusetts.
New Jobs
(2020-2030)
Job Growth Rate
(2020-2030)
Average Annual Openings
(2020-2030)


New Jobs (2020-2030)
Job Growth Rate (2020-2030)
Average Annual Openings (2020-2030)
LPNs in Massachusetts
1040
6.7%
1320
RNs in Massachusetts
10700
12.2%
5900
Source: Projections Central