Written By

Expert Contributor

last updated

02/12/2020
You can earn an accredited healthcare degree online from just about any community college or university these days. But one important question remains: how do clinicals and other hands-on training required in patient-care fields like nursing, occupational therapy, and dental hygiene work in an online program? While you'll likely be able to take your core classes completely online, clinicals and fieldwork are a different story. This page will give you a clear understanding of how clinicals and fieldwork fit into online degree programs. Learn where you'll complete your in-person training, what you can expect in different degree programs, and how to make the most of your experience – plus get expert advice from a former online nursing student.
FAQs About Clinicals & Fieldwork for Online Degree Programs
Which healthcare degrees/careers require clinicals or fieldwork?
There are several healthcare fields that require students to complete clinicals or fieldwork in order to gain employment after graduation. This includes nursing, physical therapy, physician assisting, veterinary technology, medical assisting, and dental hygiene. In some cases, a specific amount of hands-on training may be required in order to receive a state license.
Do online students really have to complete clinicals and fieldwork?
Where do online students complete their clinical rotations or fieldwork?
Do online students have to find opportunities for clinicals and fieldwork on their own, or do their schools set it up?
How do online programs prepare students for clinicals and fieldwork?
How can students find more details about the in-person requirements for a specific program?
In-Depth Look at Clinical Education in Popular Online Healthcare Programs
While clinical and fieldwork experiences in healthcare programs are all designed to prepare students for the responsibilities of their careers, each field handles this portion of the program differently. The section below describes how fieldwork and clinicals work for some of the most popular online healthcare degree programs.

Nursing
Students in online nursing degree programs complete clinical rotations in a variety of settings such as hospitals, community health clinics, nursing homes, and long-term care facilities. During their hands-on training, students may focus on a specific type of patient population they want to dedicate their careers to, including pediatric, geriatric, psychiatric, or acute care patients. Based on the program requirements, students may be expected to spend up to 10 hours per week for their clinical rotations. During this time, students in RN and LPN programs for example, can gain skills such as:
Communicating effectively with patients and members of the healthcare team
Taking vital signs
Inserting IVs and feeding tubes
Calculating and providing medications
Effectively managing time
As students earn higher-level degrees, their clinicals build on their previous work experience and education and become more advanced and specialized. For example, students who enroll in an online MSN program may gain practical experience on how to take on a nursing instructor's role or understand a hospital's patient data infrastructure.

Physician Assisting
Students generally complete their clinicals during the latter semesters of their online physician assistant programs. Depending on the school, PA training can be conducted about 40 hours each week. Clinicals commonly take place at hospitals, veterans medical centers, women's health centers, or physician's offices. Hands-on training may cover topics such as:
Different levels of patient assessment
Preventive medicine
Pharmacotherapeutics
Airway management
Clinical breast examination
Testicular examinations
Pelvic examinations
Medical records management
Behavioral medicine
Wound care

Occupational Therapy
Students enrolled in occupational therapy assistant degree programs may receive their clinical training in a variety of healthcare settings or at a simulation lab on campus. This hands-on training is designed to teach students the regulations and ethical standards that occupational therapy assistants are expected to adhere to, safety practices, strategies for effectively working as part of a healthcare team, and interventions used in a variety of patient scenarios. Students may work at their field placement location up to 40 hours per week.
Those who earn online master's degrees in occupational therapy also complete clinical training where they learn how to assess patient populations, and create and implement appropriate care plans based on the information gained from the assessment. In addition, students learn about preventive care and wellness promotion during their clinicals. Students generally complete these experiences during the last semester of their program and may work on a full-time basis.

Physical Therapy
For those studying physical therapy assisting online, clinical experiences are designed to ensure that students receive the cognitive, psychomotor, and affective skills needed to be successful in their jobs. Students complete clinicals under the supervision of a physical therapist in nursing homes, hospitals, rehabilitation facilities, or sports medicine centers. Students get hands-on training in areas such as:
Therapeutic interventions and exercises
Techniques for measuring gait, balance, coordination, and reflexes
Manual and passive treatment modalities
Interdisciplinary communication with patients and the public
Students enrolled in physical therapy doctoral degree programs participate in clinicals that are conducted in inpatient and outpatient settings, such as private doctors' offices, hospitals, home health agencies, and rehabilitation centers. This hands-on training is designed to measure students' understanding of verbal and nonverbal communication, sensory and motor function, behavioral and social attributes, and intellectual and conceptual abilities.

Medical Assisting
Online medical assistant schools give students the opportunity to work at a healthcare facility on a part- or full-time basis for their clinicals. These experiences reinforce various topics covered in their coursework. Hands-on training may include:
Handling patient interactions in a professional manner
Phlebotomy techniques
Infection prevention procedures
Lead EKGs and EKG strip analysis
Collecting blood and urine specimens
In addition, students get the opportunity to see real-world examples of how legal and ethical standards are applied to the daily care of patients — such as how to handle confidentiality issues in a professional manner.

Dental Hygiene and Assisting
Students in online dental hygiene degree programs work full-time during their clinical experiences in order to prepare for an entry-level position in a dentist's office. Under the supervision of a dentist, these students get hands-on experience in the tasks they'll be expected to master, such as patient assessments, infection prevention measures, periodontal disease care, and data analysis for patient treatments.
Similarly, those in online dental assisting programs receive 40 hours per week of clinical experience where they gain skills such as dental radiology, cement and impression material use, full and partial denture implanting, occupational health and safety, and tooth charting and classification. In addition, students in these programs sharpen their communication skills so they can work effectively with patients, as well as their dental colleagues.

Pharmacy Technology
Pharmacy technology students participate in clinicals that take about 100 to 200 hours to complete. During these experiences, they may work in places like community pharmacies, hospitals, home health agencies, or mail-order pharmacies on a part- or full-time basis. In order to prepare students for the work they'll be doing after graduation, the clinical portion of online pharmacy tech programs helps to build vital skills such as performing drug dosage calculations, identifying generic and brand name medications, compounding medications, controlling inventory, and reading and interpreting prescriptions. In addition, students also learn about how pharmacy regulations will impact their work on a day-to-day basis.

Veterinary Technology and Assisting
Students in online vet tech school or online vet assistant programs complete clinicals that train them to work with both large and small animals. Generally, students complete about 300 hours of work at veterinary clinics where they gain skills such as calculating and dispensing medications, using veterinary practice management software, conducting physical examinations, and collecting specimens for analysis. Students also learn about the nuts and bolts of running a veterinary clinic from client relations to inventory control to hazardous material disposal.
10 Ways to Get the Most Out of Clinicals & Fieldwork as an Online Student
Clinicals and fieldwork are an invaluable part of your education as an online healthcare student. But in order to get the most out of this hands-on training, you need to be prepared to put your best foot forward. The following tips can help you maximize the experience:
1
Be professional.
You're not only judged on your knowledge of the material you learn throughout your program during clinicals, you're also judged on your level of professionalism. Although clinical and fieldwork assignments are not paid positions, you should treat them like any job by showing up on time, adhering to the dress code, and following the facility's rules of conduct.
2
Ask questions.
Just as you can ask questions in the classroom when you're unsure about course material, you should also feel comfortable enough to get clarification on things you don't understand during your clinicals. It's better for you to speak up and ask questions than to pretend you understand material that you're confused about.
3
Take notes.
In addition to asking questions as necessary, you should regularly take notes during your clinicals in order to remember treatment techniques . A great deal of information is shared throughout clinicals and fieldwork, so it's important to actively keep track of what you've learned so you can refer to your notes in the future as needed.
4
Be prepared.
Students are expected to complete the necessary reading and research in order to keep up with what's going on in their coursework—and the clinical portion of the program is no different. In order to fully understand what you are being taught during their hands-on training, it's important to always be prepared.
5
Build relationships.
You should make an effort to build a good relationship with your clinical instructors. Not only can this set the tone for a positive learning experience, it can also help increase your chances of getting a job at the organization after you graduate.
6
Volunteer.
Take advantage of opportunities to provide extra help to clinical supervisors when needed. This allows you to be proactive and learn something new as you make a good impression on your instructors.
7
Connect with peers.
Healthcare fields require a team effort, so it's important to connect with each other during clinicals so you can lend a hand when needed. Also, these relationships help you get through the stress of clinical experiences and open up opportunities to learn from one another.
8
Demonstrate empathy.
Although you're required to learn specific concepts as you work with patients, you should also remember that patients are going through a challenging time and need comfort as they get treatment. You need to show empathy to your patients in order to be effective, so it's important that they build this skill during clinicals.
9
Network.
Although students will spend the most time with each other and their supervisor, every staff member they encounter during their clinicals can be a good source of information. You should get to know everyone you meet at the facility you work in and listen to their experiences in the field to get an inside look at what it will be like when you begin your career.
10
Establish a good self-care routine.
Clinical learning can be challenging and stressful, so it's important to take good care of yourself during this time so you can remain physically, mentally, and emotionally healthy. Getting enough sleep, exercising regularly, and eating healthy meals can put you in the best position to learn and meet the challenges of rigorous hands-on learning.
Clinicals Q&A with a Former Online Healthcare Student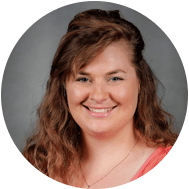 Ashley Simpson (MSN, RN) received an associate degree in nursing from North Arkansas College in Harrison, Arkansas. She then completed her bachelor's degree in nursing, as well as her master's degree in nursing through Missouri State University's online programs. She has worked on the post-surgical floor and intensive care unit at Cox Medical Center Branson. Since 2017, she has been teaching and advising RN-to-BSN students at Missouri State.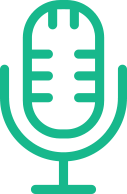 As an online student, how do you feel your experience during clinicals may have differed from the experience of students in traditional programs?
In a traditional program, students typically have very similar experiences to one another. However, we were able to individualize our experience to meet our interests. Also, our clinicals took place in our local community, so we were able to experience issues that were affecting us and our fellow citizens directly. I feel like we relied less on our peers in the online program than students do in traditional programs. Since there were students in the class from all over the country, I never met some of my classmates "offline". I think this helped to develop our individual thinking skills.
There also seemed to be greater flexibility with my clinical experience than I would have had with a traditional program. All of my peers and I were working fulltime as nurses, and my instructor understood that and allowed me to modify my schedule as needed. I feel like we had a lot more independence than a traditional program would have had.
What challenges did you face during your clinicals? How did you overcome them?
The largest challenge was balancing the time required. My instructor was very helpful to me in overcoming the challenge of scheduling. She was very flexible and allowed me to work around my work schedule. I also spoke with my supervisor at work who allowed me to modify my schedule.
Another challenge was that I had to change my viewpoint of what clinicals looked like. I had completed a traditional program for my associate's degree and that clinical was a completely different experience (a group of my peers and my instructor were always together, but for my online clinicals, I was at the site by myself for most of the time). This challenge allowed me to grow in my problem-solving skills, which ultimately helped prepare me for a leadership role.
What did you enjoy most about your clinicals? How prepared did you feel you were to enter the workforce when you finished?
I enjoyed the opportunity to apply everything that I had been learning to real life settings. I loved the opportunity to "work" in a couple of different settings without actually leaving my current job. I had a community health rotation where I learned so much about the local community and what resources are available that I never would have known. I also got the chance to work with a manager and create a project based on best practices and present it to the organization. While it was scary at the time, that experience made me get out of my comfort zone and I felt prepared to take on leadership tasks.
What mistakes should students avoid when doing their clinicals?
Students should avoid the temptation to take the easy way out. While it is possible to put in minimal effort and still graduate, clinicals are a chance for students to grow and see something different. They may never again get the chance to work in those settings without changing work positions. It would be a shame to waste this opportunity to challenge yourself and see what potential is available. You will only get as much out of the experience as you put in.
What are the most important things readers should keep in mind about healthcare clinicals?
Remember that it is not possible to see every aspect of every healthcare setting. Go into your clinical experience with a goal in mind – think of what you want to see or experience to make the most of your time there. Don't be afraid to ask questions. Most people want to help you learn, but they may not know what you need. This is your chance to soak up as much information as possible. Healthcare can be unpredictable, so naturally clinicals in healthcare can be unpredictable as well. It is very important to remain flexible and open to new opportunities as they present themselves.