Written By

last updated

09/06/2023
There are many reasons to start researching RN programs.Maybe you're considering becoming an LPN and you're wondering how you may be able to advance from there. Maybe you're already an LPN and, while you enjoy your job and find it fulfilling, you're ready to move up in your career. Either way, online LPN to RN programs can help you achieve your goals. If you're interested in providing higher levels of care and positioning yourself for more job opportunities and higher pay, keep reading to learn about Mississippi-based online programs.
This is a great time to consider becoming a registered nurse. According to a survey conducted by the Mississippi Hospital Association, hospitals around the state had 3,038 open RN positions available in 2022. Enrolling in a bridge program can help you become one of the future RNs that will help the state meet its much-needed demand.
Below you will find information on what you'll study in LPN to RN online bridge programs in Mississippi, what kinds of programs are available, and how much you can expect to pay. We've also put together a list of the top LPN-RN bridge programs in the state, so you can review which Mississippi schools are offering the high-quality education you need to succeed in your future career.
or
About the ranking
X
Base Methodology for EduMed's Best Online College Rankings for the '23-'24 school year.
One: Create list of Eligible Schools and Programs
To be eligible, schools were required to meet the following criteria based on data pulled from The Integrated Postsecondary Education Data System (IPEDS), which was self-reported by the schools themselves.
Institutional accreditation from an organization recognized by the U.S. Department of Education.
At least 1 online component in a program within the ranking-subject area.
Two: Assign Weighting
After creating the list of eligible schools, EduMed data scientists assigned weights and ranked schools based on a mix of metrics, which were all self-reported by the schools themselves to the U.S. Department of Education and IPEDS.
The metrics are listed below in order of most- to least-heavily weighted.
Online Programs – Number of online programs in the relevant subject area.
Online Student % – Number of total students who are enrolled in at least 1 distance-learning course in the relevant subject area.
Tuition – The average in-state tuition for undergraduate students studying full-time, as self-reported by the school.
Institutional Aid – Percent of full-time undergraduate students who are awarded institutional grant aid, as self-reported by the school.
Academic Counseling – Existence of this service on campus or online.
Career Placement Services – Existence of this service on campus or online.
Student/Faculty Ratio
About Our Data: EduMed's rankings use the latest official data available from The Integrated Postsecondary Education Data System (IPEDS). Most recent data pull: July 2023
#

School Name

Type

Tuition

Online Programs

More Details

School Information

Online Students

Academic Counseling

Career Placement

Students w/Institutional Aid

Median Earnings 10yrs After Entry

Accreditation

1

Mississippi Gulf Coast Community College

Perkinston, MS

Public

$

1

LPNs looking to become licensed RNs should consider the associate degree in nursing from Mississippi Gulf Coast Community College. This degree is offered in a hybrid format with blended learning courses. That means students complete their nursing lectures online and labs and clinicals in-person. The curriculum covers a variety of topics, ranging from anatomy to mental health nursing. Upon graduating, students are prepared for the NCLEX exam and to become licensed RNs in Mississippi.

Program Highlights:

Associate of Applied Science in Nursing, LPN to RN

Credits: 66
Length: About 2 years
Cost: $165/credit
Mode: Hybrid
Accreditation: Southern Association of Colleges and Schools Commission on Colleges

Academic
CounselingYes
Career
PlacementYes
Student/
Faculty Ratio21/1
Online
Student %59%
A Look at Popular LPN-RN Bridge Programs in Mississippi
When choosing an online LPN to RN program, we understand that you need to know if you'll be at a school that fits your unique needs and interests. That's why we've put together a list of some of the most popular programs available in Mississippi. These schools were vetted for their quality, so you can rest assured you can't go wrong!
Mississippi Delta Community College

Mississippi Delta Community College's Accelerated Track for LPNs allows busy nurses to complete their associate's degree in just one year, giving them the opportunity to quickly move forward with their careers. In order to be admitted, you're expected to have an unencumbered LPN license in Mississippi, a high school diploma or GED, an ACT score of at least 18, and a passing score on the TEAS exam. You should also have at least a C grade in the prerequisite classes: anatomy and physiology, nutrition, and microbiology.
Once admitted, you'll learn the nursing processes RNs use to meet the physical, psychosocial, cultural, and safety needs of patients. You'll also be trained on how to communicate effectively, whether you're speaking to patients, their family members, or colleagues. When you complete your courses, you'll participate in an externship that will give you your first taste of what it's like to be a registered nurse in the field.
Southwest Mississippi Community College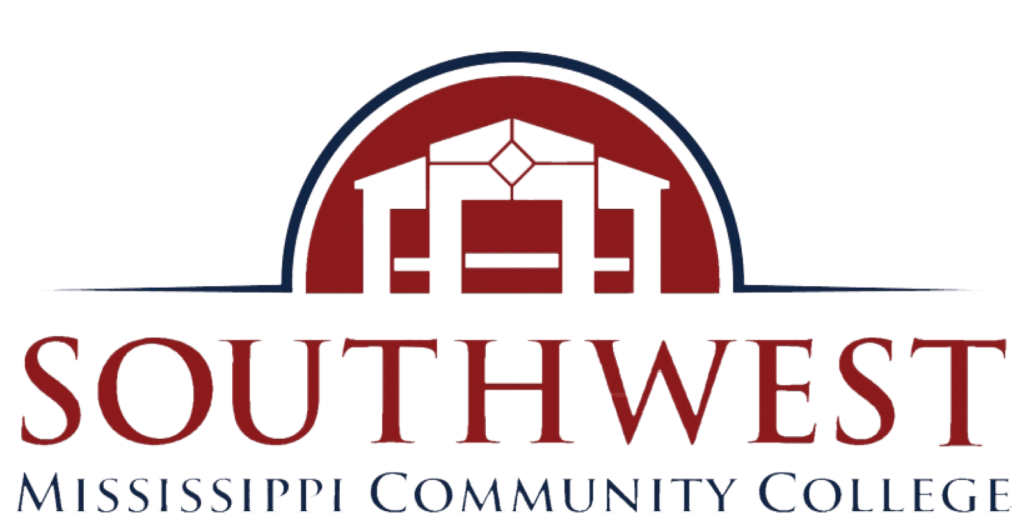 When you enroll in the LPN to RN Transition Program at Southwest Mississippi Community College, you get the education you need to not only earn an associate's degree, but to successfully navigate the constantly changing nursing field. After finishing the program, you'll be able to thrive in an interdisciplinary healthcare team—no matter what medical setting you work in. In order to prepare you for an RN position, you'll be required to take classes that expand on your current knowledge and skills so you can increase your job duties and provide more complex care.
To be admitted into the program, you must have an active LPN license, pass the Test of Essential Academic Skills (TEAS) exam, and complete the program's prerequisite classes in biology, English, and math.
What You'll Learn in LPN to RN Programs in Mississippi
As a working LPN, you're already accustomed to providing excellent patient care, but when you're enrolled in an LPN to RN online school in Mississippi, you'll take your skills to the next level. In these programs, you'll learn the ins and outs of being a registered nurse so you can give even more to your patients.
To help you do this, you'll be exposed to the professional, ethical, and legal standards expected of RNs. Also, you'll become familiar with the challenges that registered nurses face when treating patients from different populations and backgrounds. LPN to RN online bridge programs in Mississippi also cover the role that technology, nursing regulations, and access to resources play in the delivery of quality care.
Schools provide a look at the realities of registered nursing through both the content of their courses and the hands-on training. To give you an idea of what topics you may study, below is a look at some of the common classes provided in online LPN to RN programs in Mississippi.
Common Courses
Health Care Professionals to RN Transitional
Although you're already familiar with nursing, this class, offered at Hinds Community College and other schools across Mississippi, helps you to fully understand the role of registered nurses. Throughout the course, you'll learn different theories and practices of evidence-based nursing and how RNs make clinical decisions.
NCLEX-RN Preparation
Since you'll need to pass the NCLEX-RN to earn your registered nursing license, some schools, like the Mississippi University for Women, offer a preparation class to help you get ready for the test. You'll participate in assessments and skill enhancement exercises to give you an understanding of what every section of the NCLEX-RN will be like.
Adult Health
This course covers how nurses work with adults, including older adults, who have complex health problems. Specific topics covered include health promotion, pharmacology, and interdisciplinary collaboration in a healthcare team. Clinical experiences will reinforce the concepts learned in class.
Mental/Behavioral Health
You'll gain an understanding of the cognitive, behavioral, and mental disorders people may experience across their lifespan. The course covers crisis intervention, anger management, therapeutic communication, and coping skills people with these disorders need to function in their everyday lives.
Human Growth and Development
From birth to death, this class covers how humans develop and grow during every stage of life. The course focuses on the biological, cognitive, and psychosocial development people go through so you know how to best treat patients in different parts of their lifespan.
What to Expect From Different LPN-RN Program Deliveries
You've already gone to school to train for your LPN career. However, it's a good idea to know what you'll be signing up for as you explore LPN to RN online programs in Mississippi. There are different types available, so review the information below to find out what's out there.
Hybrid
When you enroll in a hybrid LPN to RN program, you'll enjoy a flexible class schedule, while still visiting campus on occasion for face-to-face learning. For example, you may be able to take most of your coursework online, and come to campus for occasional in-person events and training, like a program orientation, practicums, and simulations. You may also be required to participate in a skills assessment in person.
Online
If you're not able to or interested in traveling to campus even occasionally you could benefit from a fully online LPN to RN program in Mississippi. From classes to simulations, all of the components of the curriculum are available through your school's learning management system. However, you won't miss out on any hands-on training you'll need since you'll still be required to participate in clinicals at a healthcare facility.
In-Person
If you want the traditional education experience, then in-person bridge programs in Mississippi would be right for you. All of your classes, as well as labs and simulations, are completed on campus, allowing you to spend time with your peers and professors. While online students have access to some support services, you'll get a more robust offering on campus. However, the tuition for brick-and-mortar programs tends to be significantly higher than online ones.
Answering Your Questions About LPN-RN Programs in Mississippi
Do you still have questions about LPN to RN programs in Mississippi? We have answers. This section addresses some of the frequently asked questions that prospective students have.
How long are LPN-RN bridge programs?
LPN to RN bridge programs in Mississippi usually take about one to two years to complete, but vary according to several factors. If you attend a school that provides an associate's degree at the end of the program, it will take you less time to finish your degree than it would if your bridge program culminates in a bachelor's degree. Also, enrolling as a part-time student can add at least a year to the amount of time you spend in school.
What are the admission requirements for LPN to RN programs in Mississippi?
LPN to RN programs in Mississippi will first and foremost look for whether or not you have an unencumbered LPN license. Schools will also ask you to demonstrate proof that you've earned at least a certain grade point average in nursing prerequisite classes, which can include mathematics, anatomy and physiology, and biology. Schools may also require you to have earned certain scores on the TEAS and ACT exams.
What is the cost for LPN to RN programs?
The cost of Mississippi LPN to RN programs depends on the school you enroll in. For example, Mississippi Delta Community College charges $1,645 per semester, while Mississippi Gulf Coast Community College charges $1,650 per semester.
What should I look for in an LPN to RN program in Mississippi?
Above all, you want to find an LPN to RN bridge program in Mississippi that is accredited, so you know you're getting a quality education. You'll also want to look at a school's NCLEX pass rate–Northeast Mississippi Community College showcases theirs on their program page–, because it's proof that LPNs are being taught what they need to know to obtain their registered nursing license. Is there a certain type of clinical experience you're interested in? Be sure to inquire about that. If the amount of time you can spend on campus is a concern, look for whether schools offer completely online or hybrid programs.
Salary and Career Outlook for LPNs vs RNs in Mississippi
You may be wondering if enrolling in an LPN to RN online bridge program in Mississippi is a good investment. The data says it is. Review the information below to find out how much more money you can make when you transition to an RN career, as well as how many jobs you'll have access to.
Salary
If you're curious about how much more you can make if you become a registered nurse, we have data that can help. While LPNs in Mississippi make $45,020 each year, RNs earn $67,930.
These earnings are significantly lower than the national averages. For LPNs, the national annual salary is $54,620. The highest earners in the country make $72,650 on average, and the lowest make $40,490. RNs nationally earn $81,220. The range for the lowest to highest earners is $61,250 to $129,400.
| | LPN Annual Median Wage | RN Median Annual Wage | Earnings Increase |
| --- | --- | --- | --- |
| Gulfport-Biloxi-Pascagoula, MS | $46,640 | $62,760 | 35% |
| Hattiesburg, MS | $37,030 | $58,910 | 59% |
| Jackson, MS | $46,390 | $62,290 | 34% |
| Mississippi | $38,610 | $60,790 | 57% |
Source: Bureau of Labor Statistics, May 2021
Career Outlook
If you're concerned about the job market, rest assured that there will be plenty of opportunities in the coming years. Between 2020 and 2030, the LPN workforce will increase by 16%, which is 1,520 jobs. For RNs, there will be 3,950 more jobs available, a 13.5% jump.
New Jobs
(2020-2030)
Job Growth Rate
(2020-2030)
Average Annual Openings
(2020-2030)
LPNs in Mississippi
1520
16.0%
930
RNs in Mississippi
3950
13.5%
2010
Source: Projections Central