Written By


last updated

08/03/2023
As a licensed practical nurse (LPN), you've made a significant impact on patient care. Now you're ready to explore new opportunities by becoming a registered nurse (RN). This guide is tailored specifically for LPNs who are looking to take their nursing skills to the next level and are actively seeking the best online LPN to RN programs in Virginia.
Imagine the doors that will open as you gain advanced nursing skills, expand your knowledge, and unlock new career possibilities—all through the convenience and flexibility of online learning. Whether you dream of working in a bustling hospital, specializing in a specific area of nursing, or taking on a leadership role, enrolling in an online LPN to RN program in Virginia can help turn those dreams into reality.
In this comprehensive guide, we'll provide salary insights, program comparisons, course information, and more to help you make an informed decision as you embark on this transformative educational journey. Let's dive in and discover the opportunities that await you as you transition from an LPN to an RN through the best online programs Virginia has to offer.
Program Spotlights: Top LPN to RN Programs in VA
We've selected three top LPN to RN bridge programs in Virginia that offer online options to students. The programs vary slightly in terms of length and requirements. Use these spotlights to start your search for the right program for you.
Southwest Virginia Community College

Southwest Virginia Community College's comprehensive LPN to RN Transition Program is designed to provide LPNs in Virginia with the necessary knowledge and skills to finish with an Associate of Applied Science in just 12 months.
The curriculum covers essential nursing topics such as health/illness concepts and advanced nursing concepts, and the coursework is designed to build on the knowledge and experience that you already possess as an LPN so you can have a smooth transition to an RN role.
The program is delivered in a hybrid format, combining online coursework with hands-on clinical experiences which allows you to balance your studies with work and personal commitments, providing flexibility and convenience.
Admissions requirements for the program include holding a valid LPN license in Virginia, meeting specific GPA requirements, and completing prerequisite courses such as anatomy, physiology, and microbiology.
Virginia Highlands Community College

The Virginia Highlands Community College (VHCC) offers a nursing LPN to RN transition day program track for students looking to earn an Associate of Applied Science in Nursing.
This LPN to RN program prepares you to take the NCLEX exam and become a registered nurse in Virginia. After you've completed your prerequisite general education courses, you'll be required to take three semesters of nursing courses, which include topics such as advanced professional nursing concepts and health promotion and assessment.
This program is also eligible for G3, a Virginia community college scholarship program that covers the tuition and fees for Virginia residents of modest income who are pursuing high-demand careers. By starting at VHCC, which costs $157.50 per credit hour, you'll be able to save $10,000 to $22,000 in tuition costs. Another perk is that 84% of students who attend receive financial aid.
Virginia Western Community College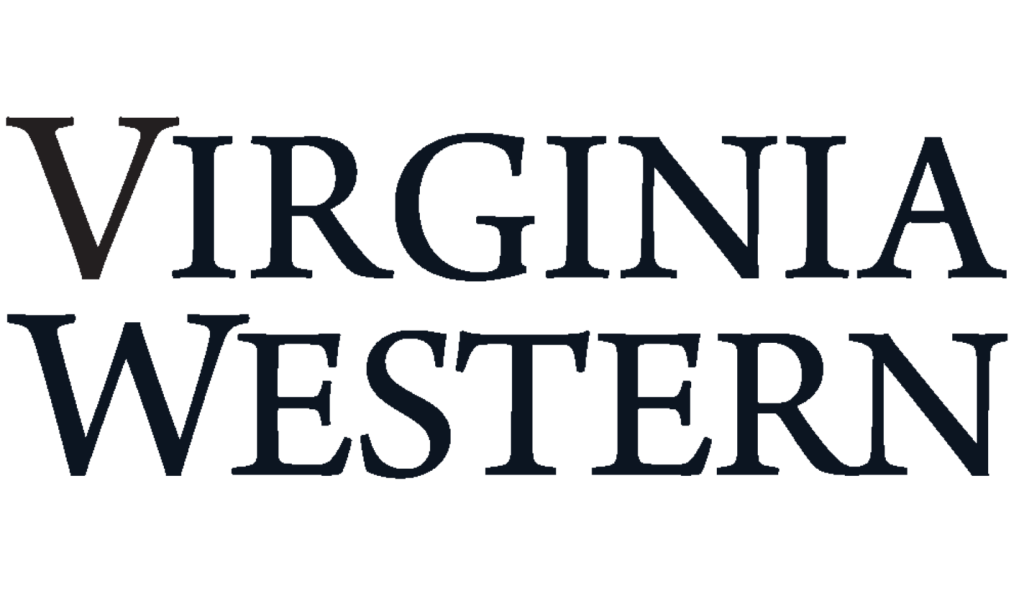 The Virginia Western Community College LPN to Nursing (AAS) Bridge Program is designed to grant advanced placement to LPNs and meet prerequisite requirements, including human anatomy and physiology and developmental psychology.
You'll be able to earn your degree within just a few semesters. Nursing courses include healthcare concepts I and II, health promotion and assessment, ethics, and more. Virginia students pay an in-state tuition rate of $178.49 per credit hour.
What to Expect From Online LPN to RN Programs in VA
Online LPN to RN programs in Virginia offer LPNs the opportunity to advance their nursing careers and become RNs. These programs provide LPNs the additional skills, knowledge, and competencies needed to excel as an RN.
The overall curriculum for LPN to RN online programs in Virginia typically includes a well-rounded combination of clinical training, nursing/healthcare classes, and general education courses. In the clinical training component, students engage in hands-on experiences, gaining practical skills through supervised patient care in diverse healthcare settings. This direct application of theory to practice allows students to refine their clinical decision making, communication, and critical thinking abilities.
Two types of bridge programs are available for LPN students: ADN (Associate Degree in Nursing) or BSN (Bachelor of Science in Nursing). The specific coursework and program length depend on the degree path you choose, but the following courses below will give you a good idea of what you can expect from either.
Common Courses
Health Assessment
This course focuses on developing skills in physical assessment, history taking, and documentation to gather comprehensive patient data. Students learn to perform head-to-toe assessments, interpret findings, and communicate effectively with healthcare team members.
Capstone
Nursing capstone classes prepare senior nursing students to enter the workforce. These immersion courses allow students to apply nursing concepts in a real-life setting—emphasizing the mastery of patient-centered care, safety, nursing judgment, and more.
Ethics
As nurses work in challenging life or death situations, it's important to be familiar with ethical codes of conduct. Nursing programs often require ethics courses to help establish standards of patient care that ensure patients receive compassion and respect—and that providers are held accountable. Learn more about the American Nurses Association Code of Ethics here.
Advanced Professional Nursing Concepts
Advanced nursing concept courses build on the previous healthcare concepts courses. Topics cover leadership management concepts and professional behaviors in a variety of healthcare settings.
Online vs Hybrid vs On Campus: Know Before You Go
When considering LPN to RN programs in Virginia, it's essential to understand the different delivery options available. LPN to RN programs can be offered in hybrid, online, or on-campus formats. Each option has its advantages and considerations.
In this section, we'll explore the characteristics of each delivery option specifically for LPN to RN programs, with insights to help you find the program that suits your needs and goals best. To learn more about each offering as well as pros and cons, check out our guide.
Hybrid
Hybrid LPN to RN programs in Virginia combine online coursework with in-person components. Students typically engage in theoretical learning online, attending virtual lectures and completing assignments remotely.
The in-person components often involve hands-on skills training in a simulated lab setting and clinical experiences in healthcare facilities. A hybrid format offers flexible scheduling while providing essential hands-on training and networking opportunities.
Online
Online LPN to RN programs in Virginia allow students to complete most, if not all, of their coursework remotely. The coursework is typically delivered through a learning management system, allowing you to access lectures, assignments, and course materials.
You'll have the ability to study at your own pace and the flexibility to manage your learning around your personal and professional commitments. Clinical experiences are usually arranged in collaboration with local healthcare facilities to provide in-person, hands-on training.
In-Person
In-person LPN to RN programs in Virginia involve traditional classes and clinical experiences on campus. Students participate in face-to-face lectures, hands-on skills labs, and clinical rotations in healthcare settings. This format provides direct interaction with instructors and peers, fostering a collaborative learning environment. In-person programs often offer immediate access to faculty support, campus resources, and networking opportunities. However, these programs also may require a more structured schedule and regular commutes to campus.
Common Components of LPN to RN Online Programs in VA
Nurses who are ready to take their careers to the next level by becoming RNs will find lots of LPN to RN online programs available in Virginia. However, it's essential to understand that the specific components of these programs vary based on the institution and curriculum.
You will likely have specific considerations when choosing a program, such as looking for accredited programs that meet the state's requirements for licensure or seeking accelerated options for a quicker pathway to RN status. Or perhaps you need online classes or flexible scheduling.
While online LPN to RN bridge programs in Virginia vary, there are some common elements to consider when choosing a program. These include program length, admission requirements, cost, and prerequisites. Understanding these will help you make an informed decision about which LPN to RN program aligns best with your goals and budget. In this section, we'll explore the common components of LPN to RN online programs in Virginia.
Admission Requirements
LPN to RN online programs in Virginia typically require applicants to hold a valid LPN license in the state. Additionally, prospective students may need to meet specific GPA requirements; complete prerequisite courses such as anatomy, physiology, and microbiology; and submit letters of recommendation or personal statements. Some programs also conduct interviews or entrance exams as part of the admission process. It's important to review the specific requirements of each program you're considering.
Cost
Cost is a significant consideration for LPN to RN online students in Virginia. Tuition varies among programs, and students must also factor in costs such as textbooks, uniforms, equipment, and clinical fees.
Research the cost of the program you're interested in and explore financial aid options such as scholarships, grants, loans, and work-study. Some Virginia LPN to RN online programs may offer specific scholarships or tuition assistance. One opportunity mentioned above is the G3 scholarship, a program that covers the tuition and fees for Virginia residents of modest income who are pursuing high-demand careers, including nursing.
Some parts of Virginia have a higher cost of living than others, so you'll want to factor that into the cost of your studies—as well as potential earnings in the area where you plan to work.
Length
The length of LPN to RN online programs in Virginia varies depending on the program format and your individual progress. Traditional LPN to RN bridge programs typically take two years to complete. However, some programs, such as the 12-month program at Southwest Virginia Community College, offer accelerated options for students who wish to complete their degree in a shorter timeframe. These accelerated programs may have more intensive schedules and require a full-time commitment. Consider your availability, personal circumstances, and preferred program duration when choosing a school.
Prerequisites
LPN to RN in-person and online programs in Virginia often have specific prerequisite course requirements. These prerequisites usually include foundational science courses such as anatomy, physiology, and microbiology. Additionally, programs may require specific coursework in areas such as mathematics, English, and social sciences.
Carefully review the prerequisite requirements of the programs you're interested in and ensure you have completed the necessary coursework—or make plans to fulfill those requirements before starting the program.
LPN vs RN in Virginia: Job and Earnings Outlook
Becoming an RN is an excellent way to advance your career as a nurse, open new job opportunities, and earn more. If these benefits appeal to you, let's compare the earnings potential and job outlook for LPNs and RNs in Virginia, highlighting why pursuing an RN career may be a favorable choice.
Earnings
On average, an RN in Virginia earns $10,000 to $20,000 more per year than an LPN. Some of the areas with the biggest earnings jumps are Charlottesville, Winchester, and Virginia Beach-Norfolk. In Winchester, for example, the average annual median wage for an LPN is $47,310 and the annual median wage for an RN is $61,790. Take a look at the table below to learn more.
| | LPN Annual Median Wage | RN Median Annual Wage | Earnings Increase |
| --- | --- | --- | --- |
| Blacksburg-Christiansburg-Radford, VA | $46,440 | $60,770 | 31% |
| Charlottesville, VA | $49,220 | $78,930 | 60% |
| Harrisonburg, VA | $47,290 | $62,390 | 32% |
| Lynchburg, VA | $45,710 | $72,850 | 59% |
| Richmond, VA | $48,300 | $77,450 | 60% |
| Roanoke, VA | $46,640 | $67,520 | 45% |
| Staunton-Waynesboro, VA | $47,000 | $75,040 | 60% |
| Virginia | $47,210 | $76,900 | 63% |
| Virginia Beach-Norfolk-Newport News, VA-NC | $46,990 | $77,030 | 64% |
| Winchester, VA-WV | $47,310 | $79,320 | 68% |
Source: Bureau of Labor Statistics, May 2021
Job Outlook
Nurses are in high demand—and that demand is only expected to grow in the next decade. Virginia's demand for RNs is predicted to grow by 8% from 2020 to 2030, which is just above the national average. Earning your RN license ensures that you can take advantage of this growing demand and enjoy the new job opportunities that will come with it.
Learn more about employment trends in Virginia and how they break down per area on the Virginia Department of Health Professionals Healthcare Workforce Data Center.
New Jobs
(2020-2030)
Job Growth Rate
(2020-2030)
Average Annual Openings
(2020-2030)
LPNs in Virginia
2,300
11.1%
1,890
RNs in Virginia
5,560
8.3%
4,190
Source: Projections Central