Written By


last updated

10/20/2023
As a practicing nurse, the evolution of healthcare technology and practices likely seems never-ending. Luckily RN to BSN programs can help you fill in the gaps between today's medical industry and your RN program's curriculum. And while you probably already know that, you may not know how easy it can be to balance work and every other obligation in your life by attending an online RN to BSN program in Iowa. We know you probably already feel overworked as it is, but with so many universities leaving your academic schedule entirely up to you, taking the next step in your career without losing the foothold you have now is easier than ever.
So if you've been wanting to develop your skills, take on more responsibility and learn to better help your patients (and your salary), an online RN to BSN program in Iowa may be right for you. Keep reading to discover some of the top programs in the Hawkeye State, the benefits they offer you, and the advantages of enrolling in classes online today.
Program Profiles: Online RN to BSN Programs in Iowa
Online RN to BSN programs are common throughout the country, and with a persistent need for qualified nurses, Iowa's most popular universities have been quick to adopt these programs as well. While many of these programs may look similar, prioritizing convenience and low costs, they are not one-size-fits-all. We've highlighted three top-tier programs below to help you determine what exactly to look for.
Morningside University

Morningside's RN to BSN program is accredited by the Commission on Collegiate Nursing Education (CCNE) and is designed to help students continue working while they earn their degree. Additionally, students can complete Morningside's online RN to BSN program in as little as one year; full-time students can graduate after just three terms of study, while part-time students can graduate after five terms. All students can adjust their plan of study to meet their needs if/when it becomes necessary. Students interested in going on to higher education can pursue a one-year Master of Science in Nursing or go on to earn a Doctor of Nursing Practice.
Classes are offered completely online and take place in eight-week blocks, allowing students to apply at any time throughout the year. Students in Morningside's RN to BSN program can expect to pay $340 per credit hour, but have access to significant financial aid in the form of grants, work-study, scholarships, loans, VA benefits, and more through the school's financial aid office. Morningside University also provides resources and information on loan forgiveness programs.
Transferring credits from past programs can help students cut costs even further; students can transfer up to 94 credits from the following two-year Iowa colleges: Western Iowa Technical Community College, Iowa Lakes Community College, and Northwest Iowa Community College. Credits from the Northeast Community College in Nebraska are also eligible.
Northwestern College

Northwestern College offers an entirely online RN to BSN program accredited by CCNE. that can be completed with a minimum of 30 credits, each of which costs $350. Students can graduate the program in one to two years, depending on their schedule and the number of courses they take each semester; the number of courses students take also determines their eligibility for financial aid. The program's online format allows students to complete each of their eight-week courses from anywhere at any time, so long as they meet the allotted deadlines.
Northwestern students who have already earned an Associate Degree in Nursing (ADN) can use these credits to fulfills most Northwestern core requirements.
The University Iowa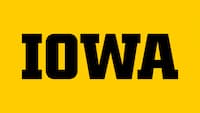 The University of Iowa offers a 3+1 RN to BSN program helps qualifying nursing students currently earning their RN credentials to transfer their credits over and earn their BSN in one additional year. The University of Iowa's program is unique in that students can continue their RN at their current university before completing their BSN online.
UI's BSN program is almost entirely online, although students must take two courses (the community and public health course and the project course) face-to-face. Luckily, UI partners with different campuses all over Iowa to offer their BSN, so you can find a campus near you that allows you to fulfill these in-person requirements.
In addition to the RN to BSN, UI offers a Doctor of Nursing Practice (DNP) program. The BNS and DNP program can be completed consecutively in just six years, depending on your choice of subprogram.
FAQs About RN to BSN Online Programs in Iowa
RN to BSN programs aren't one-size-fits-all. Each program offers its own level of flexibility, charges its own tuition rates, and maintains its own admission requirements. So, it's perfectly normal if your head is buzzing with questions. Let's get into the nitty-gritty details of online RN to BSN programs in Iowa by addressing some of the most pressing questions prospective students like you ask.
How will an RN-to-BSN program in Iowa prepare me for more opportunities?
RN degrees prepare you for all of the basics of nursing, but many hospitals and medical facilities like to see more than this these days. BSN programs can equip you to handle the constant changes taking place in the healthcare system, cover the gaps in your knowledge, and deal more efficiently with healthcare policy, disease prevention measures, and more.
How long is an RN to BSN program in Iowa?
Most online RN to BSN programs in Iowa are entirely online, so you can complete them on your own schedule. That said, most programs are typically designed to be completed in one-to-two-years.
How much do online RN to BSN programs in Iowa cost?
Online RN to BSN programs in Iowa are fairly affordable; credits typically hover at $300+. Morningside charges $340 per credit while Northwestern charges a very similar $350 per credit. This puts the full program cost at just over $10,000.
Is there financial aid available to Iowa RN to BSN students?
Most universities offer financial aid to eligible students who meet certain credit requirements each semester or year. Northwestern offers financial aid to students who take at least two eight-week courses each semester.
What requirements do I need to meet to apply for admission to online RN to BSN programs in Iowa?
One of the best perks of online RN to BSN programs in Iowa is that allow you to capitalize on your past training and experience. Prospective students are typically required to show proof of an active RN license and a certain GPA. Some universities have other specific requirements outside of this, though, so be sure to read through each school's requirements closely before submitting your application.
What should I look for in an RN to BSN degree program in Iowa?
When looking at BSN programs, consider what you want out of the program. Do you need flexibility? Find a program that offers asynchronous online classes. Do you need to keep costs low? Choose an affordable program with robust financial aid programs. Do you want to graduate quickly? Certain colleges, including Northwestern College, offer fast-tracked degrees you can earn in as little as a year.
From RN to BSN: Benefits for Iowa Nurses
Online RN to BSN programs in Iowa are relatively rigorous, but their flexibility makes them worth pursuing. Keep reading to take a closer look at the personal, professional, and financial benefits you receive by enrolling in an RN to BSN online in Iowa.
Better Patient Outcomes
A BSN designed to train you in burgeoning medical care and technology, advanced clinical skills, and leadership. Learning new skills and improving older ones helps you offer better care to your patients. Over the course of your program, you will learn how to interact more sensitively and effectively with diverse patient populations, understand how to apply disease control tactics, and dive deeper into medical politics.
Career Advancement
The more skills you learn, the more professional opportunities you will be presented with. After earning your BSN, you will be qualified to move into higher positions at medical facilities from hospitals to private practices. At a relatively low cost, and in as little as one year, you can earn a BSN and help strengthen your resume.
Enhanced Clinical Skills
One of the biggest reasons many RNs decide to further their education is to learn a greater set of clinical skills. With these skills, you can provide more well-rounded care to patients and even specialize in fields that require a higher level of training.
Higher Earning Potential
On average, BSN-prepared nurses earn more than RNs. According to the Bureau of Labor Statistics, RNs earn a national average salary of about $81,000. Nurses with BSNs, on the other hand, typically earn six figures. The salary you'll earn depends on your location and the specific job you're applying for, though.
Personal Growth and Satisfaction
Getting an advanced degree is a great personal accomplishment. Completing an additional academic program while continuing to work and tend to your personal obligations will empower you not only to grow professionally, but personally, and to glean a sense of satisfaction in your efforts and achievements.
Advantages of Online RN to BSN Programs in Iowa
BSN, RN to BSN, and online nursing programs each offer their own advantages, but online RN to BSN programs by far offer the most. Their affordability, flexibility, and variety make them idea options for many Iowa RNs. Keep reading to see if these advantages are enough to make them perfect for you, too.
Affordability
The length of most online RN to BSN programs in Iowa (one to two years depending on your status as a full or part-time student) contributes to how affordable they are. Additionally, since most programs allow you transfer credits from your associate degree, you don't need to pay for as many credits as you would in other programs.
Flexibility and Convenience
RN to BSN completion programs in Iowa are offered primarily online, giving them a flexibility that in-person options lack. Even when they do require hands-on training, you can typically do so at your place of employment or at a campus near you.
Self-Paced and Asynchronous Learning
Many online RN to BSN programs in Iowa let you design your schedule around your existing professional and personal obligations, allowing you to work and spend time with your loved ones while earning your degree. As long as you meet the deadlines set by your professors, when and where you learn is entirely up to you—all you need is a laptop and a willingness to learn.
Access to a Wide Range of Programs
While accredited RN to BSN programs across the state share many common features, including their ability to prepare nurses to take on additional responsibilities through online or hybrid courses, they belong to a wide array of available options. teach similar skills, each university's program looks a little different. Every RN to BSN program in Iowa offers its own curriculum, concentrations, specialties, and clinical placements. As such, you can feel confident that there is an RN to BSN online program in Iowa that is perfect for you.